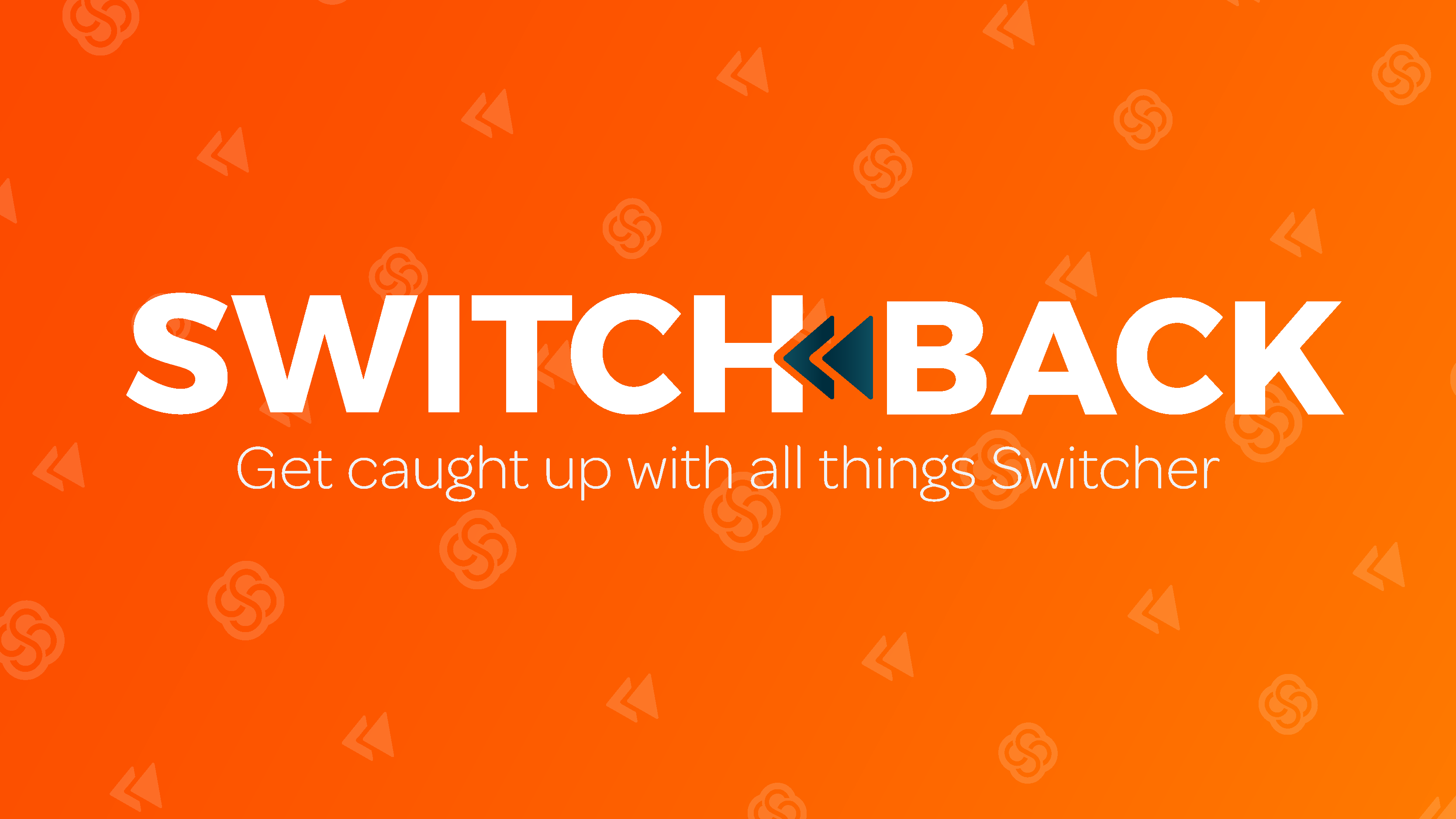 Releases, feature updates, and more — check out all the Switcher product news from Summer 2022.
Switcher for iOS 8.3
Streamline and simplify your production groups
Do you use production groups to keep your assets handy during livestreams? Get excited! We made big improvements to their usability in Switcher 8.3. Now you can simply drag and drop asset files to stay organized. Arrange assets within a production group — even move assets from one production group to another. Keep your production panel nice and tidy: Collapse the production groups you don't need or hide them altogether.
Add some ✨spice✨ to your stream with 13 new transitions
Switcher is all about elevating your production value with minimal effort. Now you can choose from a brand-new collection of seamless video transitions to add even more polish and pizzazz to your productions. New transitions include:
Fade
Iris
Star Wipe
Split
Cover
Push
Whip Pan
Swipe
Rolling
Flicker
Cross Zoom
Shatter
Stinger
Want more customization options? Select transitions even let you control the direction, duration, and color palette.
Updates to Switcher Business
Switcher isn't just our business – it's your business too. We're proud that our software helps creators and professionals bring their livestreaming dreams to life, so we recently made our Business plan even better. Here's what's new:
The Switcher Player
Introducing one of our biggest additions to the Business plan ever: the Switcher Player.
Embed your Switcher production
Ever Googled "how do I embed my livestream on my website?" We've got the answer.
With the Switcher Player, Business subscribers can embed Switcher productions right on your website.
Direct viewers to a unique URL
No website? No worries. You can still have the exclusive feel of an embedded video player and the ease of an evergreen URL with a unique player.switcherstudio.com address for your Switcher Player productions. You can even apply your brand color palette.
Clickable button overlay
Plus, add interactivity to your Switcher Player production, ideal for worship and nonprofit users collecting donations. Configure your donation links, adding sites like PayPal, Tithe.ly, and more. When your audience clicks the button, a pop-up will display a list of your saved URLs, making it easy for viewers to donate in real time.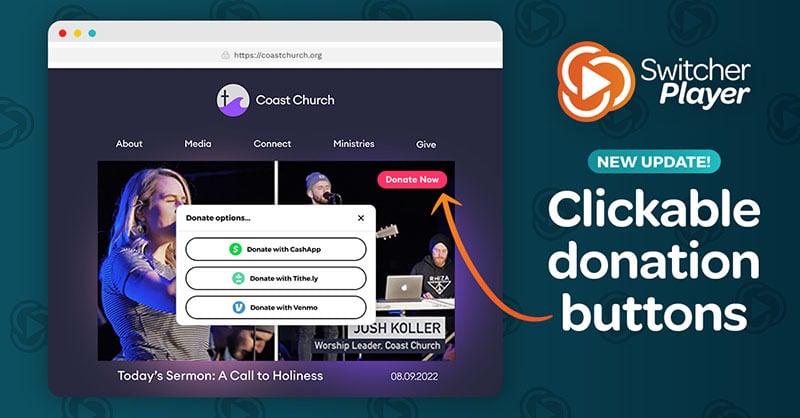 Lowered subscription cost
Great news — we lowered the price. (How often does that happen?) The $149 per month Business tier is now only $99 per month.
Enhanced customer support
Higher stakes = a higher tier of support. In addition to our A1 Customer Support team, Switcher Business subscribers now get personalized onboarding calls and a dedicated customer success specialist (kind of like a personal trainer, but for Switcher).
New! Switcher for Nonprofits Discount
Switcher makes it simple to share stories and grow communities through video. We're proud that so many nonprofits use Switcher Studio to connect people who care with missions that matter — so we wanted to make it even easier. Now, qualifying nonprofits can enjoy a 10% discount on an annual Switcher Studio subscription.
How it works:
Submit your documentation
Our Support team verifies eligibility
Once approved, you receive an email confirmation
And that's it! Schools and universities, religious organizations, public libraries, charities, and more — see if you qualify
Switcher Cast
Switcher Cast offers simple screensharing capabilities, now with improved privacy and security. Switcher Cast 2.1 prompts users to allow screensharing and recording. Users are also notified whenever screensharing is in progress.