Switcher Video Podcast Software Reach more listeners
Switcher Studio's livestreaming software
helps you produce a video podcast
with gear you already own. Stream to YouTube, Facebook, Twitch, Twitter, or almost anywhere else.
Livestream a
multicamera show
Get more out of each podcast episode by streaming live video while you're recording. Build audience loyalty by turning existing listeners into viewers too — and reach new audiences entirely. Switcher Studio lets you stream and live-edit with just iPhones and iPads, so you get a polished stream with zero post-production time.
No matter what type of podcast you host, you can easily create a live video version with Switcher. Collab with co-hosts or interviewees by inviting remote guests onto your stream. Or add multimedia while streaming — roll in prerecorded clips, screenshare a computer or phone (gotta help people find those show notes), or display segment graphics with simple taps.
You can even include sponsor logos or commercials in your livestream to monetize your new medium. Or use one of our many donation overlays to show viewers how they can support you.
Avoid ads and the algorithm when you embed and stream your podcast directly on your website (or a private URL). Create playlists and even sell merch!
Made with Switcher
Check out what our users are creating with Switcher Studio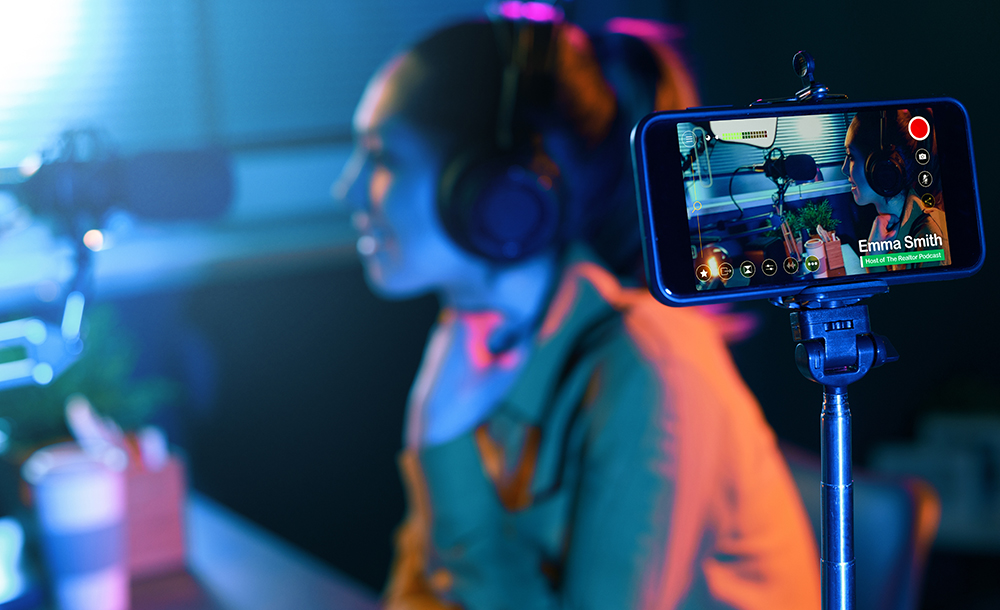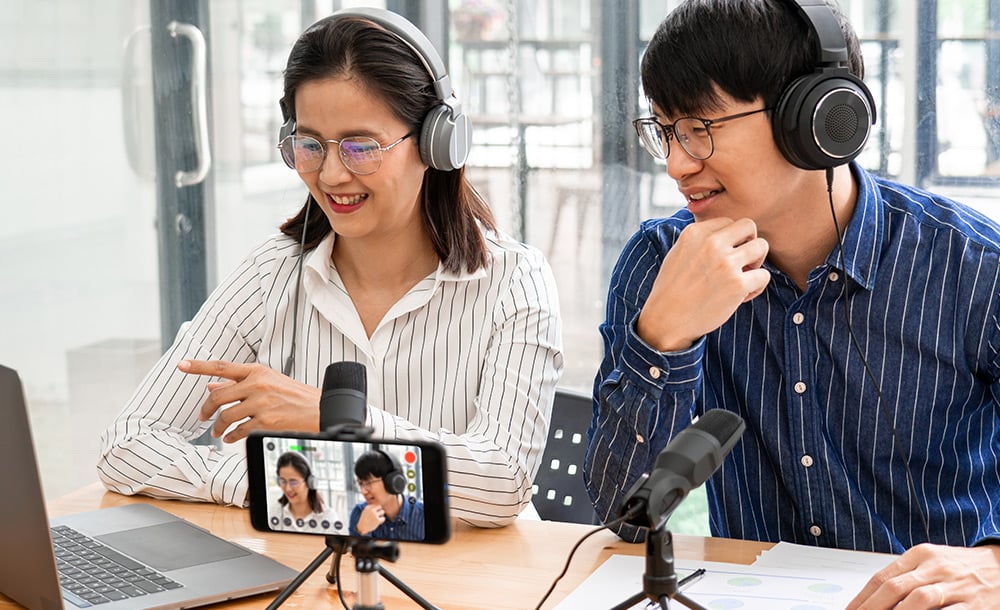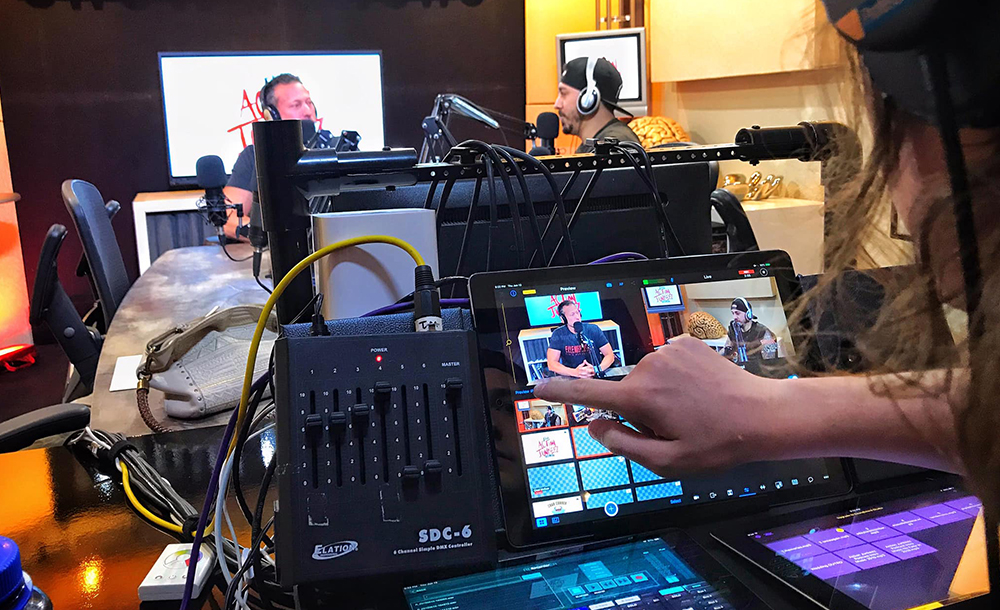 You've got a voice
for video
Delight your listeners with more access to your existing shows plus exclusive online content. Here are a few features that make Switcher a perfect fit for podcasting:
Use gear you already own
Sync up to 9 iPhones and iPads to stream from multiple angles around your studio. (Or your closet — wherever you record!) Show up to 9 angles at once with picture-in-picture layouts.
Collaborate from a distance
Bring your co-host, guest, or interviewee onto the live show from anywhere in the world using Video Chat. They can join from any device with a browser and a camera. They don't even need to have Switcher.
Intro segments and guests with text and lower thirds
Throw in some text, titles, and lower thirds instantly, introducing speakers and helping new viewers know what's being discussed.
Control audio completely
Hook up the audio mixer of your choice to have total control over your audio.
Monetize your episodes
Display sponsor logos or roll in video commercials to monetize your livestreamed content. Or just show your handle for popular donation platforms like Patreon, Venmo, and Cash App.
Reuse your recordings
Export your recordings in HD after your stream, instantly generating evergreen content for your social channels and website.
Switcher Shoutouts
"It's a waste of time to create podcasts without video. With Switcher, you don't need a ton of extra equipment to stream or record video podcasts, and almost all the post-production is eliminated. This great product and great team helped me formulate my business!"

MOLLY RULAND, Founder at Heartcast Media