If you can dream it,
you can stream it
Whatever kind of live show you're envisioning, you can make it happen with Switcher Studio. Seriously, a cooking show, a makeup tutorial, a DIY demo, a video game duel, your own personal talk show — Switcher lets you bring it to life with just iPhones and iPads. Host remote guests, engage with commenters, switch angles, and edit while you stream.
Let your content shine
You bring the passion — we'll bring the production tools. With its familiar iOS interface, Switcher makes it easy to master livestreaming so you can focus on your content and message.
Simply set up your iPhone or iPad (or two … or nine) to capture your content from every angle. Then easily control the stream with simple taps in the Switcher app, even while you're on camera! Invite guests, co-hosts, or interviewees to join from anywhere. Use text, graphics, and prerecorded video to introduce topics and segments. Demonstrate a skill — or even share something on-screen through screensharing. And engage with your community the whole time, responding to their comments or displaying them on-screen. Even monetize your stream with donation overlays and sponsor bugs.
Plus, you can reach your people wherever they are. Switcher integrates directly with Facebook, YouTube, LinkedIn, Twitch, and more — and you can stream almost anywhere else with custom RTMP.
Made with Switcher
Check out what our users are creating with Switcher Studio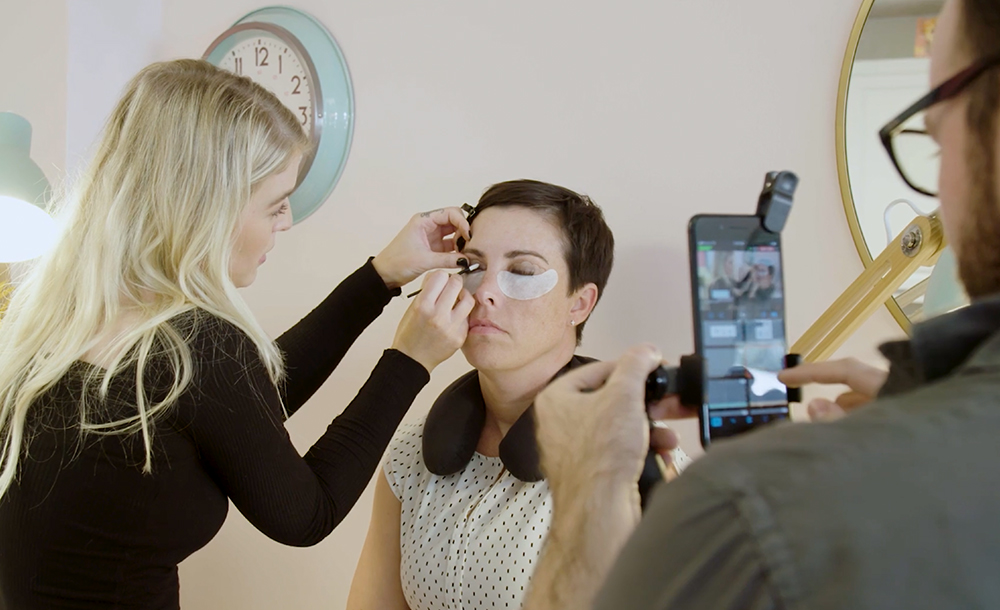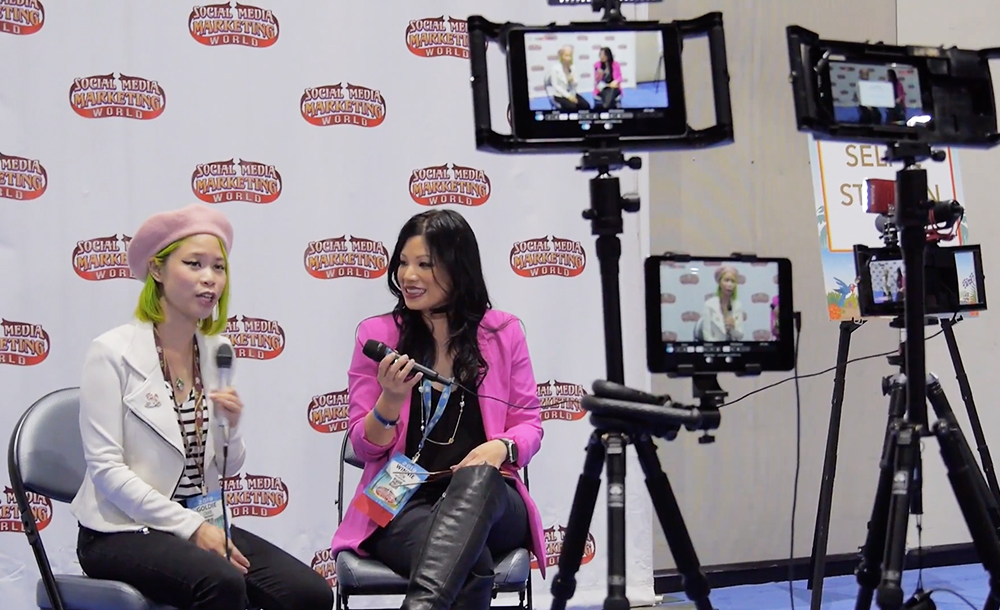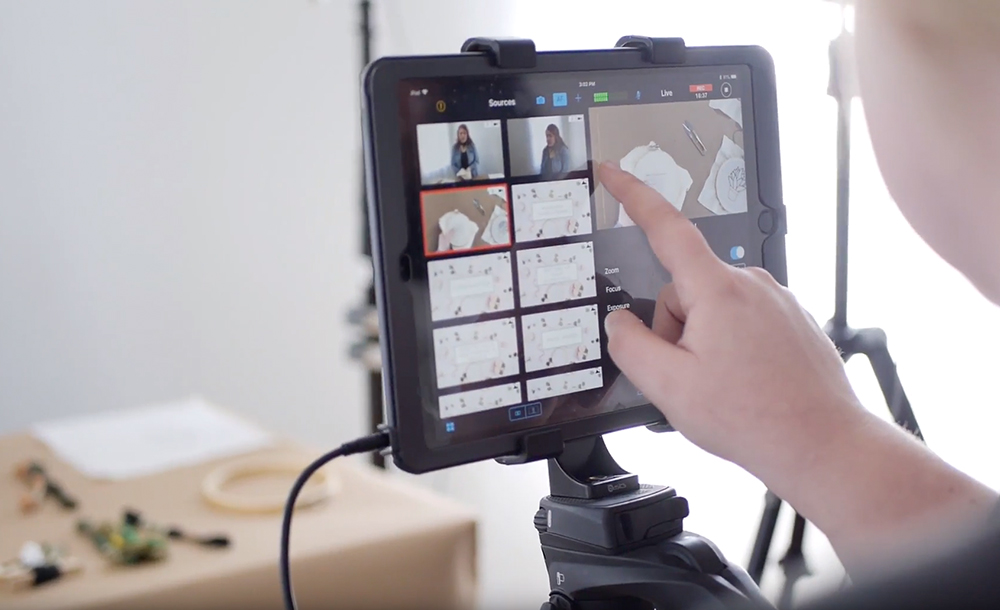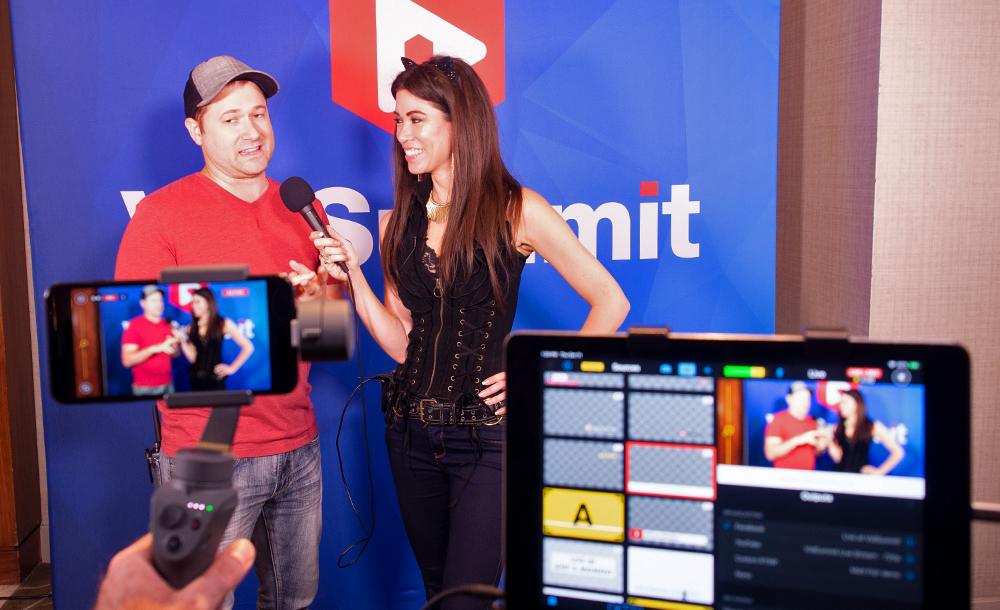 Level up your
live video
Here are just a few of the features that make Switcher a perfect fit for creators, hobbyists, influencers, makers, bloggers, connoisseurs de contént:
Stream from multiple cameras
Sync up to 9 iPhones and iPads to stream from multiple angles around your space (or show your every good side).
Include logos and graphics
Spice up your life and your streams by adding in logos, corner bugs, and full- or partial-screen graphics.
Roll in other videos
Insert prerecorded video right into your livestream — openers, hype videos, that amazing TikTok you made earlier. Seriously, you nailed those moves.
Share your screen
Easily share your Mac, PC, or iOS screen — streaming a website, a presentation, a game, or, if you want to get super meta, yourself watching your own stream.
Invite remote guests
Bring guests onto your stream from anywhere in the world — co-hosts, interviewees, guest callers, or just somebody you want to school live on the internet! (OK, we don't recommend that last one, but, theoretically … one could do it.)
Look legit with text
Add context and cred by inserting titles, lower thirds, and social handles. You can even customize them with your own fonts and colors.
Show multiple sources at once
Yes, Brady Bunch style. Show up to four of your cameras, screens, or guests at once with our multiview and pic-in-pic layouts. (Coming soon: 9 at once!)
Monetize your videos
Coming soon! Include customizable overlays for the biggest payment platforms, like Patreon and Venmo.
Record and reuse
Save and export your video in HD to edit it further or even stream later as a live.
Switcher Shoutouts
We saw [that Switcher] is a way more powerful video tool that we could be using to make these even higher quality than if we were to edit them. It was an opportunity to introduce people to a new platform and make it a little bit more prestigious.

CHRISTINA WATERMAN
Marketing and Partnership Manager at the Shorty Awards
We currently have 718,000 page likes, and that is up about 20% since before using Switcher. So we've seen steady growth, and Switcher has been a part of that.

JACKIE STROUSE, Senior Manager of Social Media at Golf Channel
By using Switcher, employees are able to focus on other projects. One or two people can manage a Switcher Studio shoot versus a full five-to 10 person team.

SARAH KELSEY, Senior Manager of Smart Living
Get a Demo of the Plus Plan
Want a personalized demo of the Plus plan to learn if it's right for your team? Fill out this form, and we'll be in touch shortly.