Cover the news
from every angle
Switcher Studio lets you capture and edit multiple camera angles in real time — and livestream the production with ease — using just iPhones and iPads.
Live on the scene, sans the sat truck
News never sleeps — but you can rest easy. With Switcher, you can stream breaking news, exclusive stories, interviews, community events, sports, and more, all from the phone in your pocket.
Plus, Switcher lets you edit the footage in real time — and even connect up to 8 additional iPhones and iPads to ensure you cover every angle. Stream to Facebook, YouTube, Twitter, your own website, and beyond.
Whether you work in print, radio, TV, or digital, livestreaming lets you reach and engage with audiences like never before. It's the easy way to innovate, preserving the real-time appeal of live news and adding the interaction and engagement possible only online.
Bypass the algorithm by streaming directly to a white-label video player on your website. Embed prerecorded videos and curate content playlists.
NEW! USE PROFESSIONAL CAMERAS
Want to use a mirrorless camera, DSLR, cinema camera, or GoPro in your Switcher productions? Our direct integration with Accsoon SeeMo makes it easy.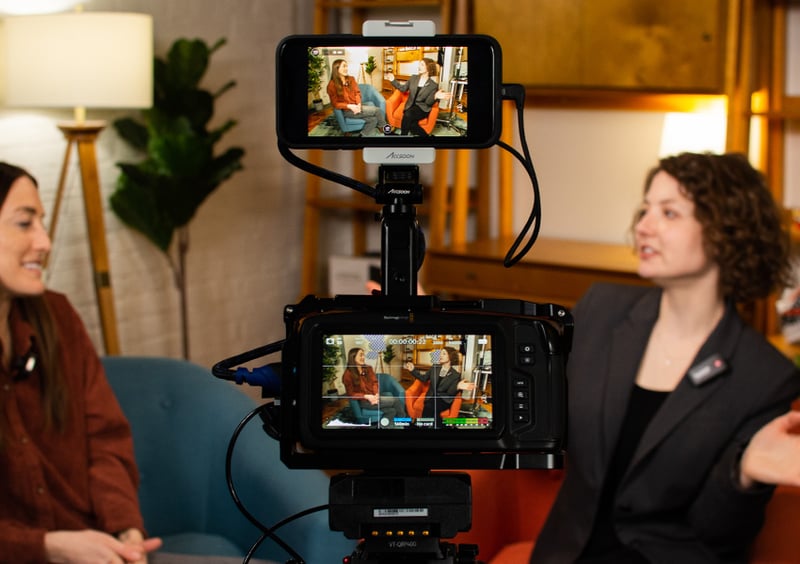 Made with Switcher
Check out what our users are creating with Switcher Studio
DEVELOP YOUR NEWSROOM'S LIVESTREAMING STRATEGY
For newsrooms that are new to livestreaming, creating a livestreaming video strategy can present procedural, structural, and technological challenges: What and where should we livestream? Can livestreaming generate revenue? What technology do we need? What makes a great livestream? This free guide answers those questions and more — and provides a glimpse of livestreaming software Switcher Studio.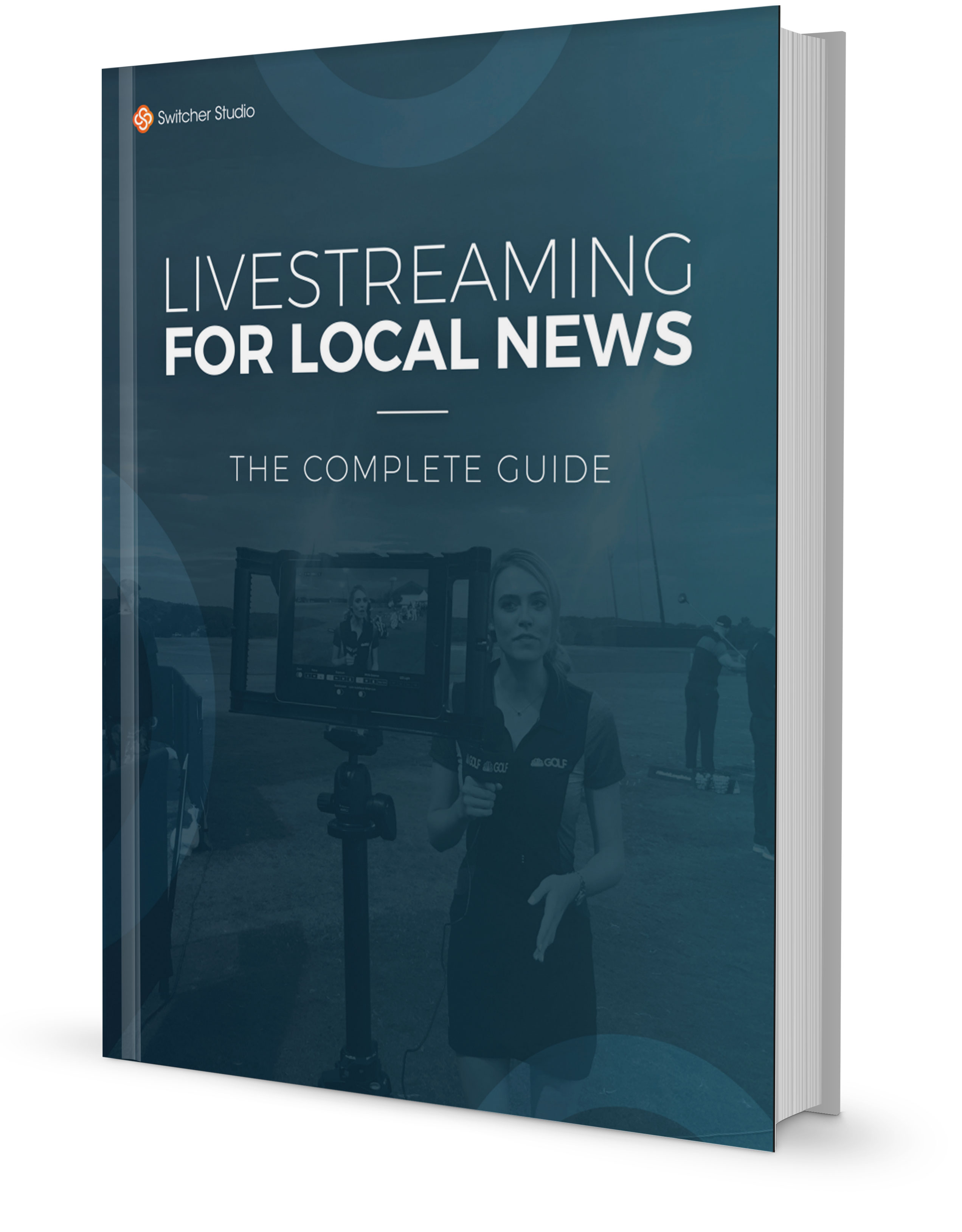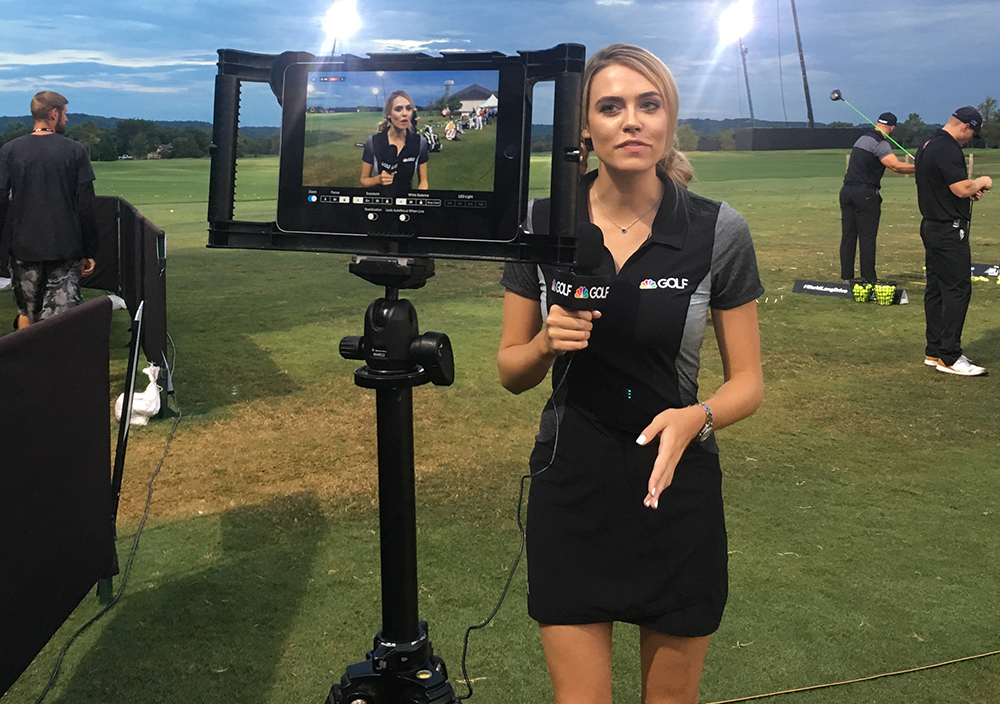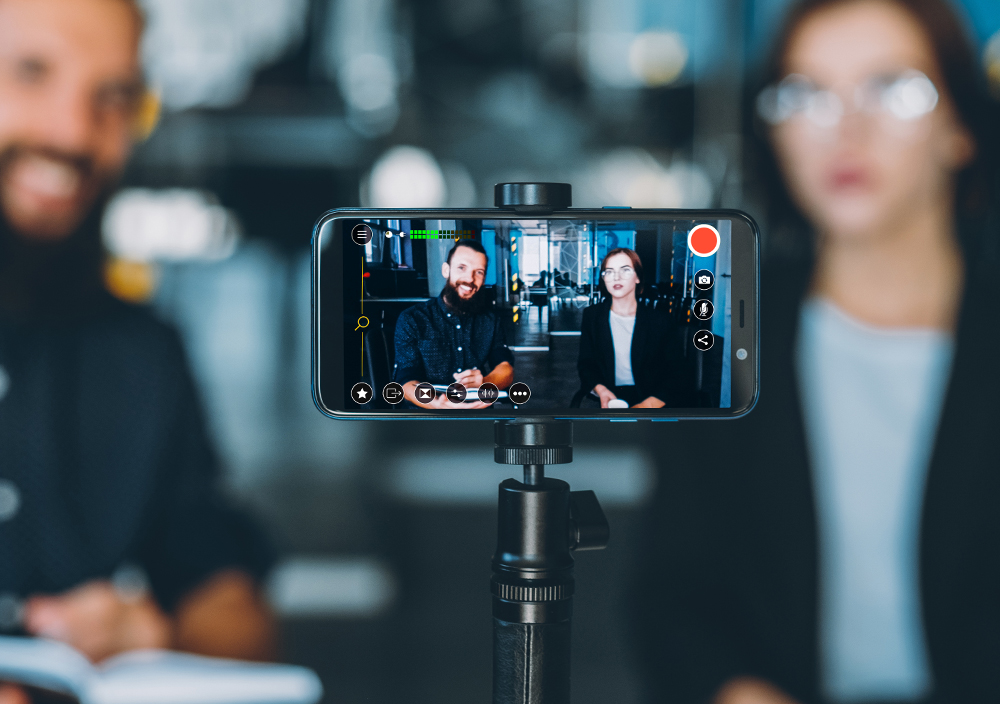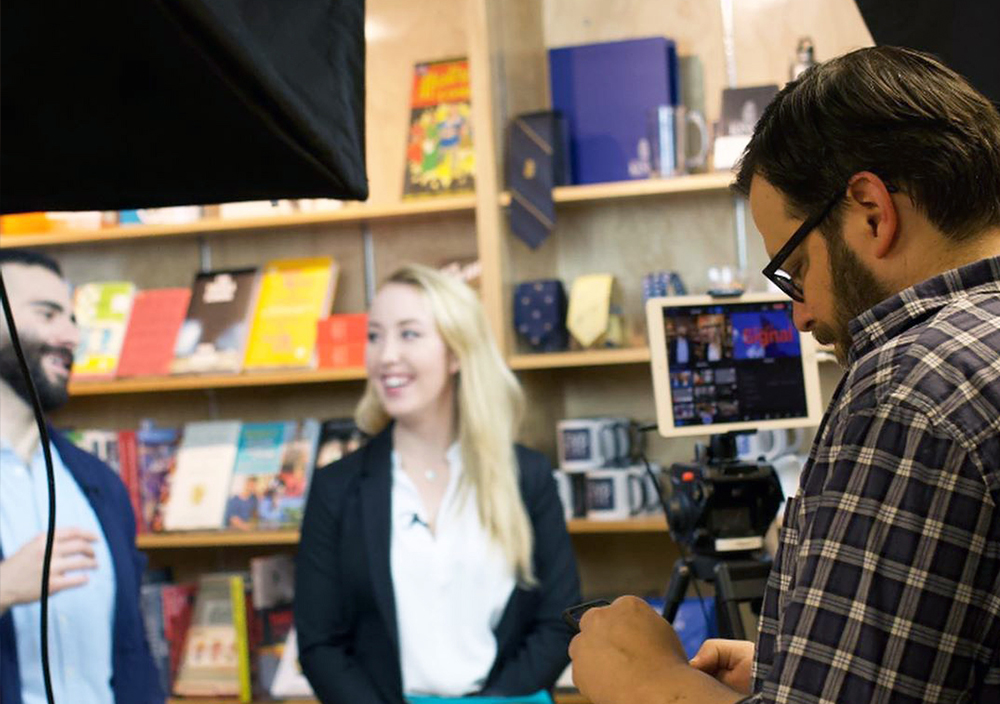 Keep your community informed with content that matters
With specs like these, Switcher empowers anyone to be the video producer, no hiring required.
Real-time editing
Live switching and editing let you create a stream with all of the perspectives and none of the turnaround time
Video Chat
Bring in a guest caller, expert, or on-site correspondent from anywhere in the world for limitless collaboration
Instant polish
Openers, lower thirds, and multiview layouts add the high production value viewers expect
Monetization
Rolling in logos, graphics, commercials, and text lets you highlight sponsors and drive revenue
Full mobility
Stream in-studio or on-site, no need for bulky cameras or uplink trucks
In-stream comments
Make your stream even more dynamic by displaying viewer comments and engaging with them in real time
Hear JPIMedia's Streaming Story
Graham Walker of JPIMedia is livestreaming to his newspapers' Facebook pages with Switcher Studio — and advertisers and audiences can't get enough of it.
View Full Case Study
Switcher Shoutouts
Now literally, because of these fantastic tools of Switcher Studio, I'm able to rival leading broadcast companies. … I can fire up Switcher Studio on a multicamera system, and actually deliver a TV-quality presentation instantly.

GRAHAM WALKER, Commercial Content Editor JPI Media
What a brilliant invention. A sat truck, a cameraman, a graphics system, a video server, a director, and vision mixer all in your pocket.

CHRIS JAMES, Broadcast Editor Bristol News
We chose Switcher Studio. It's very fast to setup. All the gear can be packed in a little backpack.

DIEDERICK LEGRAIN, Digital Manager & Reporter Matele
Switcher saves us the cost of hiring outside teams to produce graphics. We can use Switcher ourselves. It's intuitive, and no satellite uplink truck is needed.

JACKIE STROUSE, Senior Manager of Social Media at Golf Channel