Live events,
live online
Livestreaming is the perfect way to take your workshop, event, or conference online. Whether your event has an in-person component or will be exclusively digital, Switcher Studio makes it easy to stream to the platform of your choice — reaching more participants, fostering engagement, and building community. And Switcher lets you do it all with iPhones and iPads.
Stream your event or workshop with ease
Don't cancel your event due to social distancing — just take it online! Switcher has all the functions you need to turn a dynamic event into a dynamic live video. Capture a demonstration with multicamera streaming, display a presentation or website with screensharing, even bring in a remote guest (or two or three!) using Video Chat.
Because Switcher runs entirely on iOS devices, there's no need for expensive gear or outside videographers to get started. Simply set up your iPhones or iPads, sync them in the Switcher app, and produce your entire stream with simple taps. Use text to introduce speakers, topics, and segments. Add graphics to brand your event and share extra info. Even roll in prerecorded videos to show sponsor messages or earlier interviews.
Switcher integrates directly with Facebook, YouTube, Microsoft Stream, and Twitch — and you can stream nearly anywhere else using custom RTMP. You can even embed a stream on your own website if you'd like to gate access or monetize the event.
Stream events directly to your website or to a private Switcher Studio URL. Upload prerecorded videos and even create playlists. Avoid ads and own your video content.
Made with Switcher
Check out what our users are creating with Switcher Studio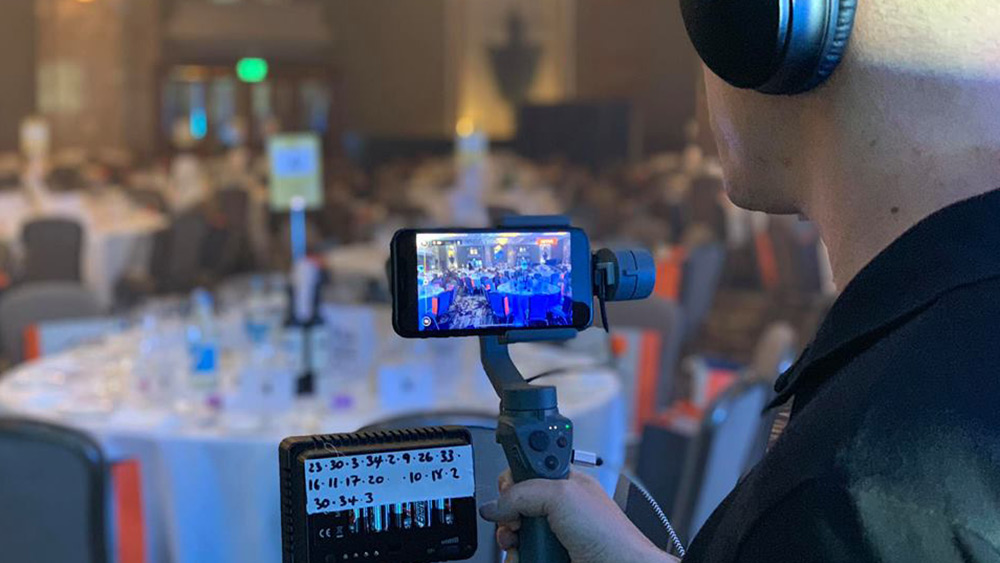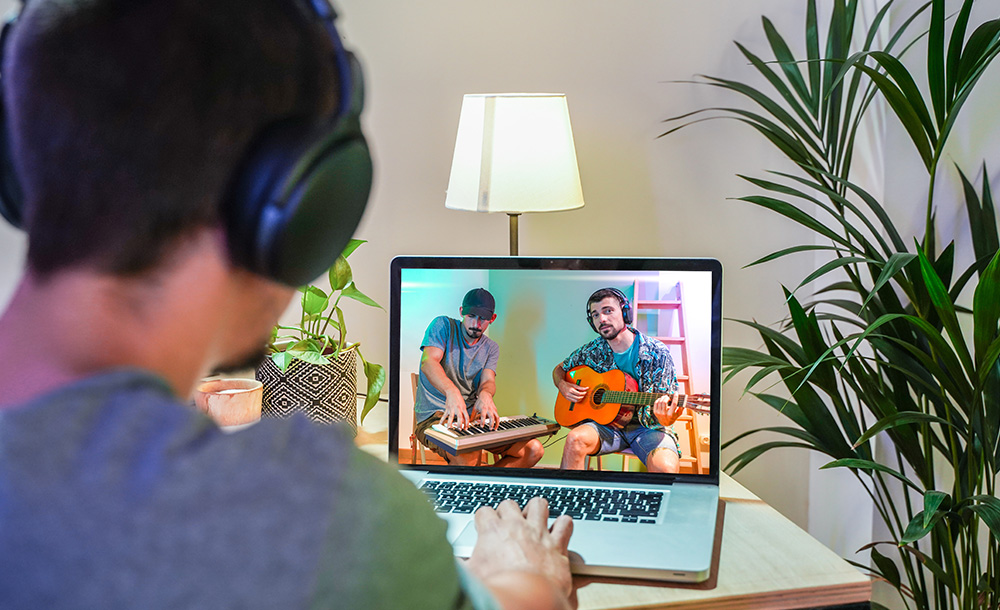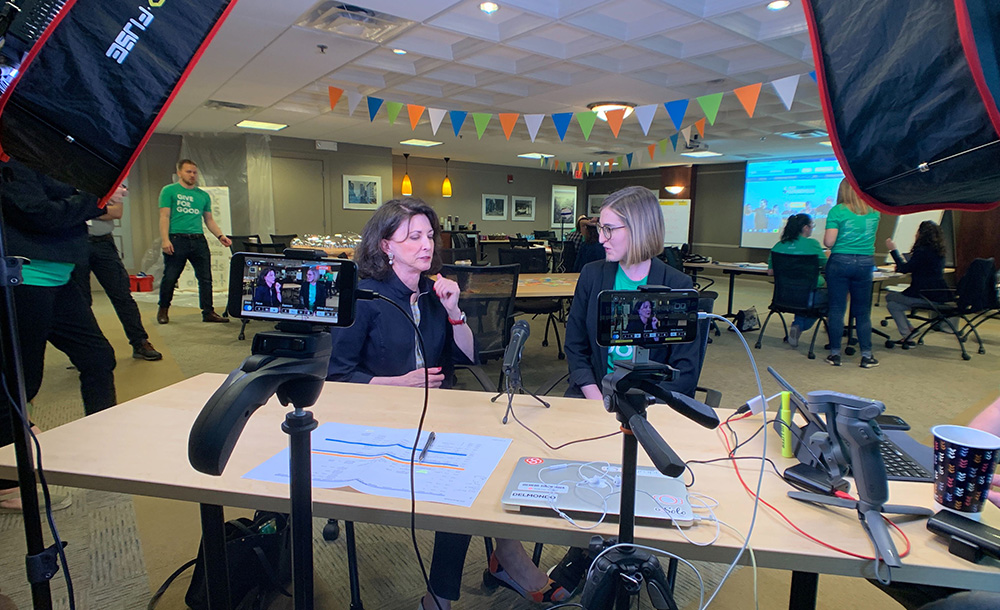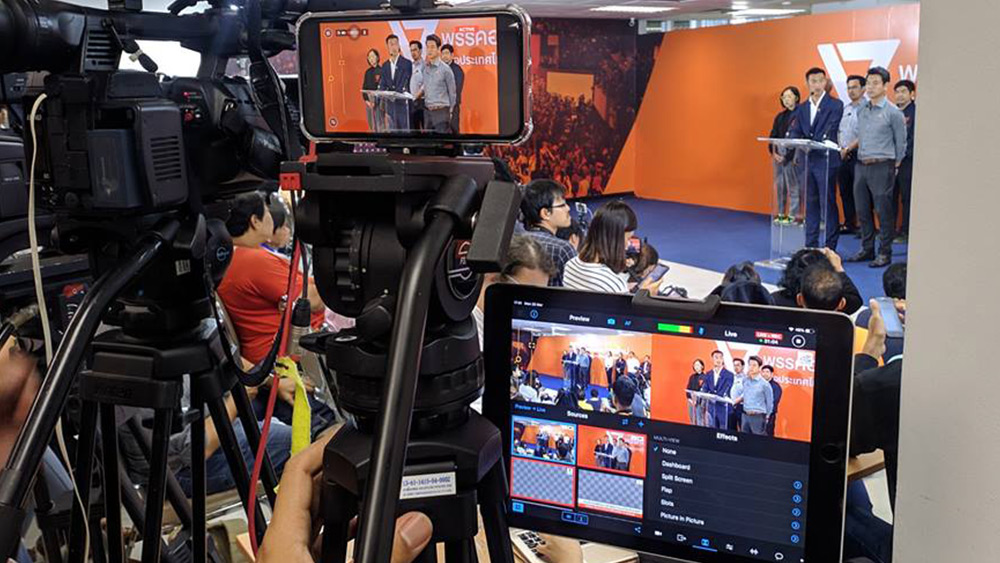 Create the streams
of your dreams
Here are just a few of the features that make Switcher a perfect fit for streaming events: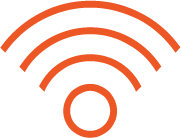 Stream from anywhere with mobile devices
Because Switcher runs on iPhones and iPads, you can get started right away. No need to leave your house, no need to purchase expensive equipment.
Connect multiple devices for multicamera streams
Place multiple devices around a space to capture every angle — whether that means a camera on every speaker, cameras on a live audience, or closeups on demonstrations.
Share your Mac, PC, or iOS screen
Easily bring in presentations, websites, apps, and more by screensharing your computer or iOS device right into your stream. You can even use multiview or picture-in-picture layouts to show camera footage and your screen at the same time.
Invite remote guests to join your stream
Invite guest speakers, session leaders, or interviewees to join your stream from any device and anywhere in the world. Guests don't even need to download Switcher.
Brand your production with graphics and videos
Customize the look of your stream by using your event's branding throughout. Easily tap to add logos, graphics, or videos. You can even customize fonts and colors to match your own.
Edit your footage in real time
Change angles, bring in guests, display comments, add graphics — all with simple taps! Switcher's simple interface makes it easy to edit while you stream, no post-production required.
Engage your audience through comments and polls
If you're streaming to Facebook, simply tap on viewers' comments — visible right in the Switcher app — to display them live in your stream. You can also create polls to foster engagement and discussion.
How the Shorty Awards Used Switcher to Produce Videos Remotely
The Shorty Awards needed a virtual way to conduct their annual post-show interviews, and Switcher Studio's services made that happen.
Switcher Shoutouts
Switcher Studio has given me the power to provide top-level, professional-quality livestreaming. Offering multiple camera angles helps capture all the important moments in a livestream. I have been able to build a livestreaming business in my community thanks to the tools and support that Switcher Studio offers.

DAVID BURROWS, Pro Live-Streamer & Community Advocate
We saw [that Switcher] is a way more powerful video tool that we could be using to make these even higher quality than if we were to edit them. It was an opportunity to introduce people to a new platform and make it a little bit more prestigious.

CHRISTINA WATERMAN
Marketing and Partnership Manager at the Shorty Awards