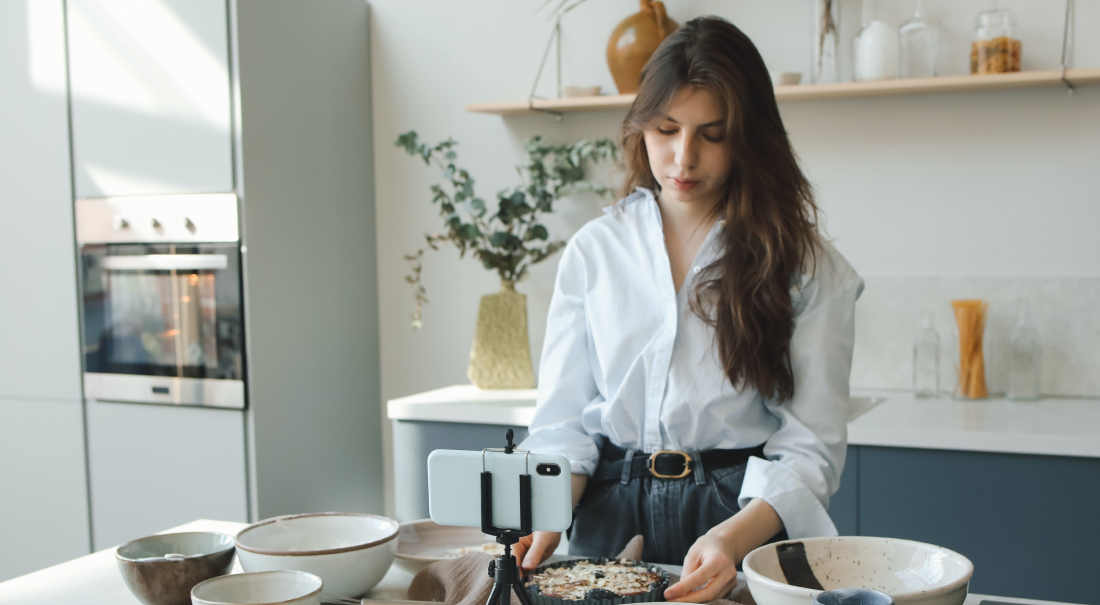 "If you're good at something, don't do it for free."
This quote applies to many things, and in today's world, it especially applies to the video content you create.
The return you get has to make it worth the time and effort it takes to produce the video in the first place. Whether you're broadcasting local sports, recording music events, or even sharing your knowledge and expertise around a certain topic — you should be able to earn sufficient revenue from those efforts!
It can be hard to monetize content between navigating video hosting platform algorithms, minimum viewer counts, and ad revenue calculators. So, what if you could bypass all of those factors and directly monetize your videos?
You work hard to make content, and now it's time to make that content work for you. Welcome to Gated Content with Switcher Studio.
What Is Gated Content?
Gated Content with Switcher Studio is a feature that allows users to monetize videos directly by placing them behind a paywall (or "gate"). With Gated Content, your videos become "pay-to-view."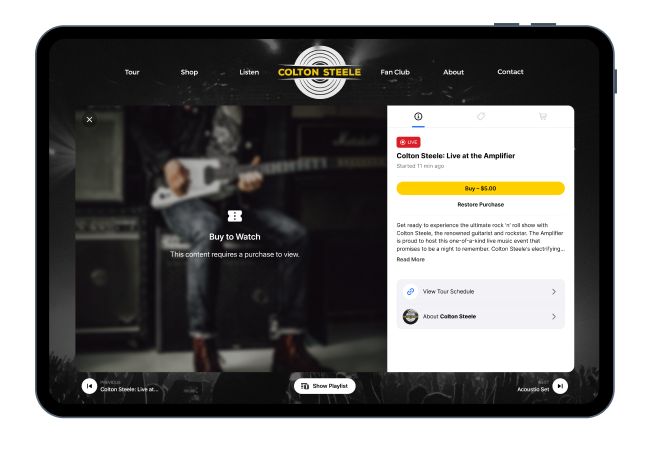 Gated Content is a feature of Switcher Studio's built-in video player, the Switcher Player. The Switcher Player can be embedded on almost any webpage. You can upload prerecorded videos or stream directly to your site — you can even create playlists of content. You can add video descriptions and direct viewers to additional resources like blog posts, affiliate links, sponsored content, or social media accounts. And now, you can gate any videos hosted by the Switcher Player (including prerecorded videos or new livestreams).
The possibilities for what you can monetize are endless: a livestream hosted directly on your website, a masterclass you've curated into a playlist, or a short film. Whatever you're creating, gating content empowers you to earn revenue directly from your videos.
Plus, creating gated content is a great way to add effective inbound marketing to your business with little extra work.
How easy is it to create gated content with Switcher?
As the content creator, creating gated content is a simple three step process:
Create a pass
Set your price
Select the videos you want to include in the purchase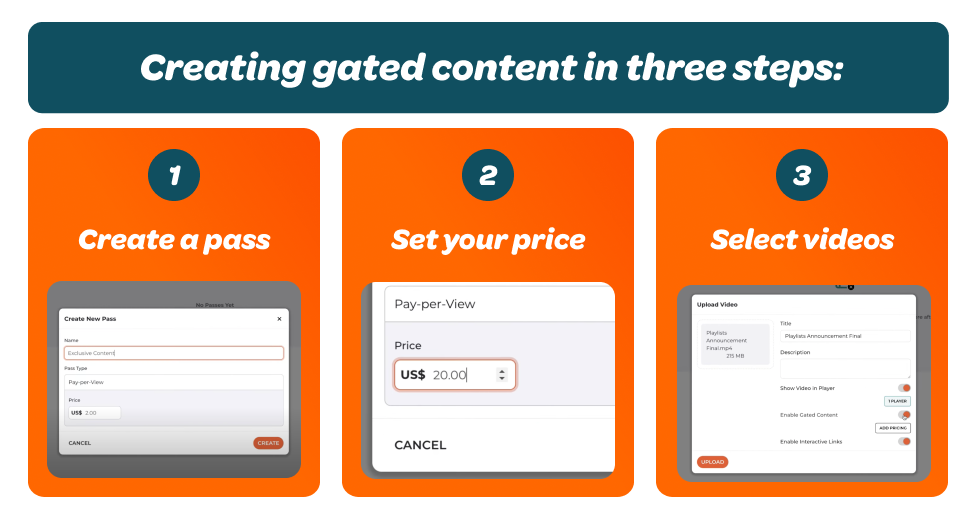 Passes are super versatile. You can create a pass for just one video or an entire playlist. You could include a combination of videos you've already created and upcoming livestreams. You decide what to call the pass, what the price is, and exactly which videos to include in the collection.
Purchasing your content is simple for your viewers, too. Once a customer encounters your gated content, they just follow the prompt to make the purchase, gaining access to all the video content you've included in that pass collection. All payments are processed securely through Stripe. From just one video to an entire series, transactional video-on-demand has never been easier.
What kind of video content is worth gating?
The use cases for video monetization with gated content are endless, because there's an audience out there for practically any content type you can imagine. Here are some examples of ways that creators can use Gated Content with Switcher to monetize their videos.
Local sports
If you're a local sports livestreamer, you're offering a valuable service to those who can't make it to the game. So, why not charge admission to the online experience just like you would at the gates of the stadium? There are different approaches to pricing structures based on your audience and the kinds of games you're streaming.
You could create a new pass for every new game on the schedule, and even adjust the rates based on the game's significance. For example, a big rivalry match or playoff run might warrant a higher price tag. Alternatively, you could create a higher-priced pass that includes access to each and every game on the schedule (think NFL Sunday Ticket). You can even create multiple Switcher Players and use them to gate different types of sports content.
Live music
If you're a music artist and can't rent out a venue, sell tickets to a virtual concert! In today's concert economy, buying tickets online for a show is the norm. Your fans are used to online music transactions, so capitalize on that by offering passes to an online experience. It's no different from charging admission at the door or selling tickets online ahead of time, and you don't have to pay a cut to the venue host (other than Switcher's $.99 transaction fee for each pass purchase).
If you're playing an in-person show, double your potential earnings by setting up a few cameras around a venue so you can host an in-person and virtual concert, charging for both. Beyond video hosting, Switcher Studio has a suite of professional video production tools all on iOS devices to help create the best experience possible for your patrons.
Cooking instruction
Maybe you're a chef, and you want to boost your online recipes by offering step-by-step instructional courses. If you already have your video content created, you can upload them to a Switcher Player and create a course playlist. Then, you can sell access to your course to aspiring culinarians.
If you're starting from scratch, you can use Switcher Studio's video production tools to edit live and create polished videos with just iPhones and iPads. Connect multiple cameras to a production, create custom branded graphics, or even use your own high quality camera with Switcher Studio's Accsoon SeeMo integration. Once you're finished recording, your video will automatically be ready for you to gate and monetize.
Make content work for you
If you're a video content creator, Switcher Studio is your new go-to tool for creating, sharing, and monetizing that content. Try our suite of video production — and video hosting — tools that can help turn your content into your business. The only question left is, "what kind of content will you be gating?"
Related Posts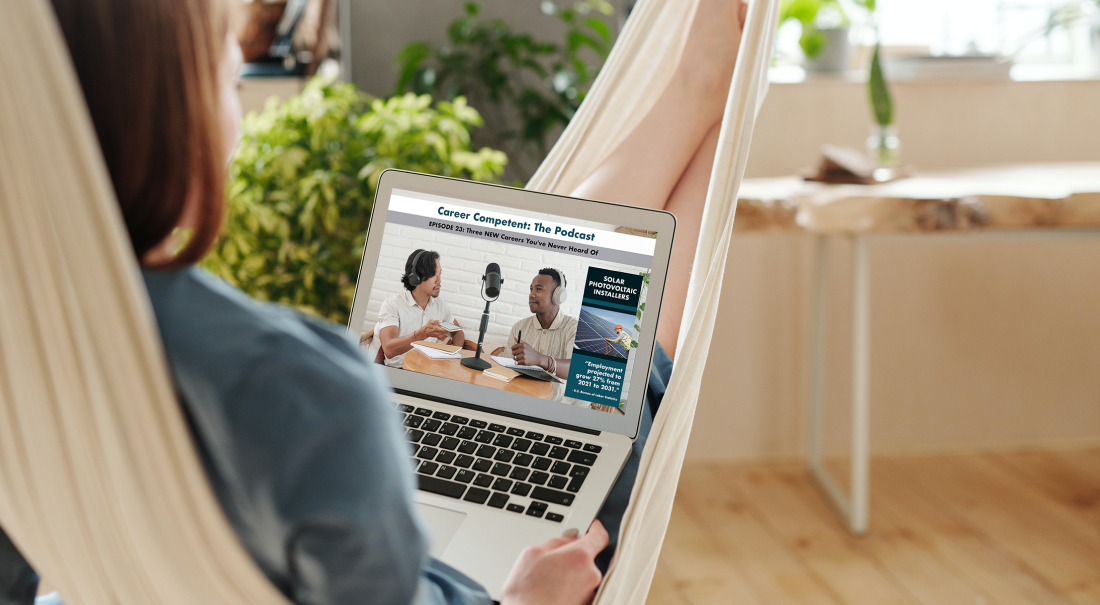 September 14, 2023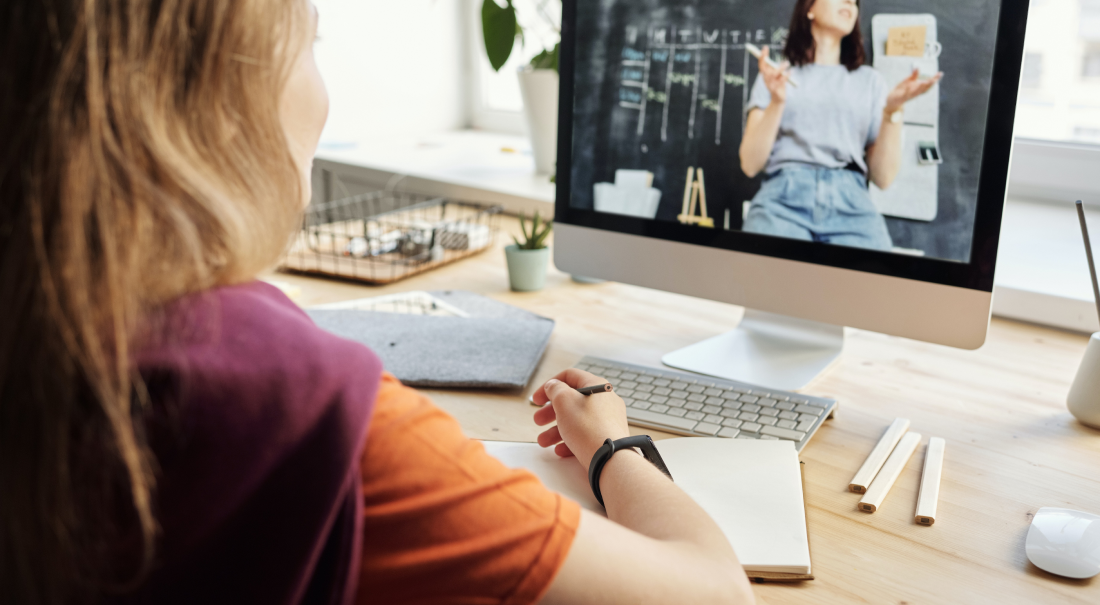 September 12, 2023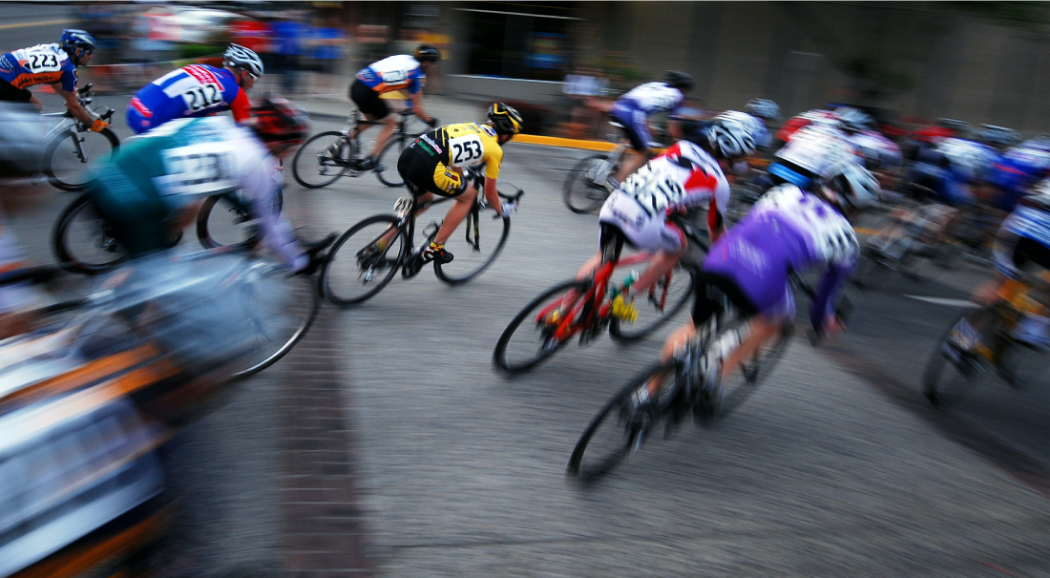 September 7, 2023