Releases, feature updates, and more — check out all the Switcher product news from Fall 2022.
Switcher Studio for iOS
Three new Switcher releases hit the App Store this Fall: 8.4, 8.5, and 8.6. These releases included some big usability updates to key tools like asset creation, graphics, and our Clips creator. Check out what's new!
Animated lower thirds
Switcher's customizable text graphics add dynamism, context, and branding to your livestreams and videos. If you thought our templates couldn't get any cooler, get this: Now they're animated.
Draw attention to key information with scrolling text, or add a message that bounces from side to side. You can even set your animated text to loop if you want your message to dance on screen throughout your production.
New scoreboard template and customization options
Hut! This fall we added a brand-new scoreboard template, horizontal in-line. This new scoreboard template is a sleeker version of the classic horizontal scoreboard, so you have even more screen space for the big game. Not only that, we made all of your favorite templates even bolder with new customization options. Enhance your scoreboard with background images, or even add a sponsor logo.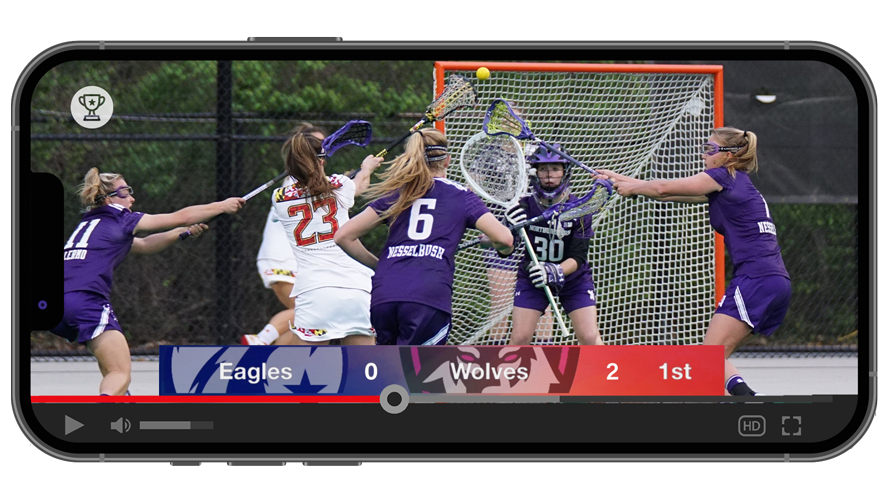 Timers with customizable durations
From pre-show countdowns to limited-time offers, there are plenty of uses for timers in your livestreams. Customize the duration of our overlay or fullscreen timers with any time increment between zero and 59:59. Change the size and color — even add a progress bar so your viewers know exactly how much time is left. We can't wait to see how you put our new timers to use.
Set and forget your overlay assets
Has this ever happened to you? You add a slick graphic to your production… but between switching camera angles and monitoring comments, you forget to remove it. Pretty soon you're stacking graphics on top of each other, and your audience doesn't know where to look. No more!
Display Duration
Now you can set the display duration for certain assets, like images, lower thirds, titles, logos, social overlays, donation overlays, and looping animated text. Now when you customize an asset, you'll find the Display Duration option in the Edit Properties menu. Decide exactly how long you want your asset displayed on the screen before it automatically dismisses. Never forget to remove an asset again. Learn more in our Help Center article about Display Duration. Speaking of automatic dismissal…
Auto Dismiss
The Auto Dismiss setting works with overlay assets like timers, prerecorded videos, and non-looping animated text. Once your timer hits zero or your prerecorded video finishes, it disappears without you having to tap a thing. It's one less thing to worry about when you're already producing a video with lots of "moving" pieces. 😉 Learn more in our Help Center article about Using Auto Dismiss.
Find key moments with Timestamps
Our Clips creator is one of our most powerful content creation tools, and now it's even easier to use, thanks to Timestamps.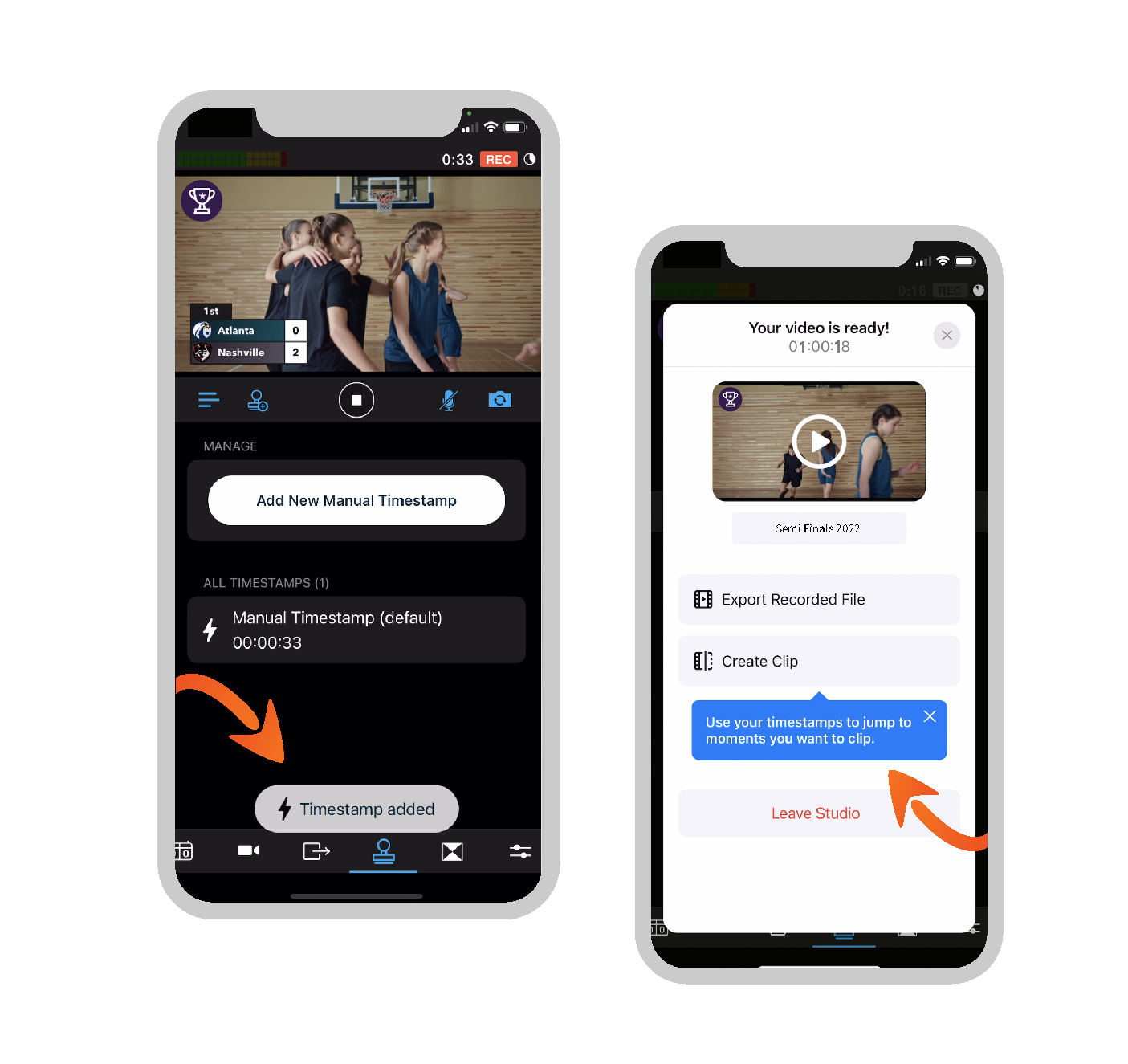 Using Timestamps helps you quickly find the parts of your production you want to save after your production ends. If you're streaming or recording with Switcher and something cool happens, click the stamp icon. Later, when you review your production in the Clips creator, you can review the timestamps and jump straight to the moment you want to save. Learn more in our Help Center article about Using Timestamps in Switcher Studio.
Export your clips to TikTok
It seems like everyone is on TikTok, and now you can be too — without creating any additional content. Create a clip of your livestream or recording with Switcher's Clips creator, and export that clip directly to TikTok with just a tap. We're making content creation easy.
Improved asset organization
We're always prioritizing updates to make content creation even easier for our users. This fall we implemented two usability improvements to make asset creation and organization even easier.
Enabled batch asset imports
Get ready to cut down your preproduction time. We've made it possible to batch-import assets from the Photos and Files apps. Select a group of photos or videos to add to your production, and import them all at once. Learn more in our Help Center article about Batch Importing Assets into Switcher.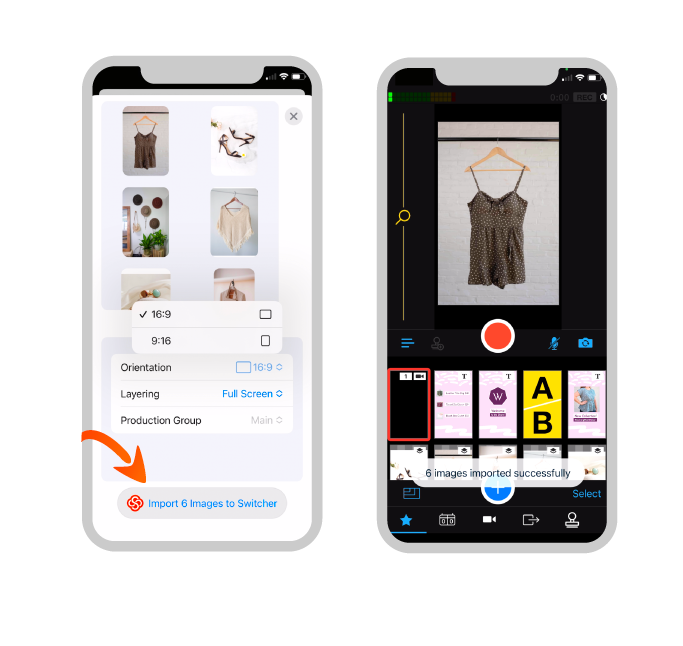 Simplified production groups
Production groups make it easier to organize your assets — now it's easier to organize your production groups. In 8.5 we made it easier to delete the groups you don't need anymore: Get that clutter out of your life and off of your Assets panel!
Save camera and transition settings
This long-request usability improvement makes it possible to save your camera and transition settings. Stream in the same location with the same camera angles every week? Now you can save your settings and stop wasting time configuring every time you go live.
Once you bring your camera in as a source, you can adjust the zoom, focus, exposure, white balance, and stabilization. Enable Save Camera Settings, and you never have to adjust that camera angle's settings again. Likewise, if you adjust a transition's duration, direction, or color, now you can save those settings for good.
The Switcher Player
This summer we introduced our embeddable video player: the Switcher Player. This fall we gave it a sleek new look. Now when you're streaming to the Switcher Player, viewers can either watch in full-screen or theater mode, or they can click the Interactive Mode button to open a popout menu. In the popout menu, you can list your video information and save links, making it easy to collect donations or drive action. Plus, if you're using Cartr to sell your Shopify products, your viewers can shop your featured collection right from the video.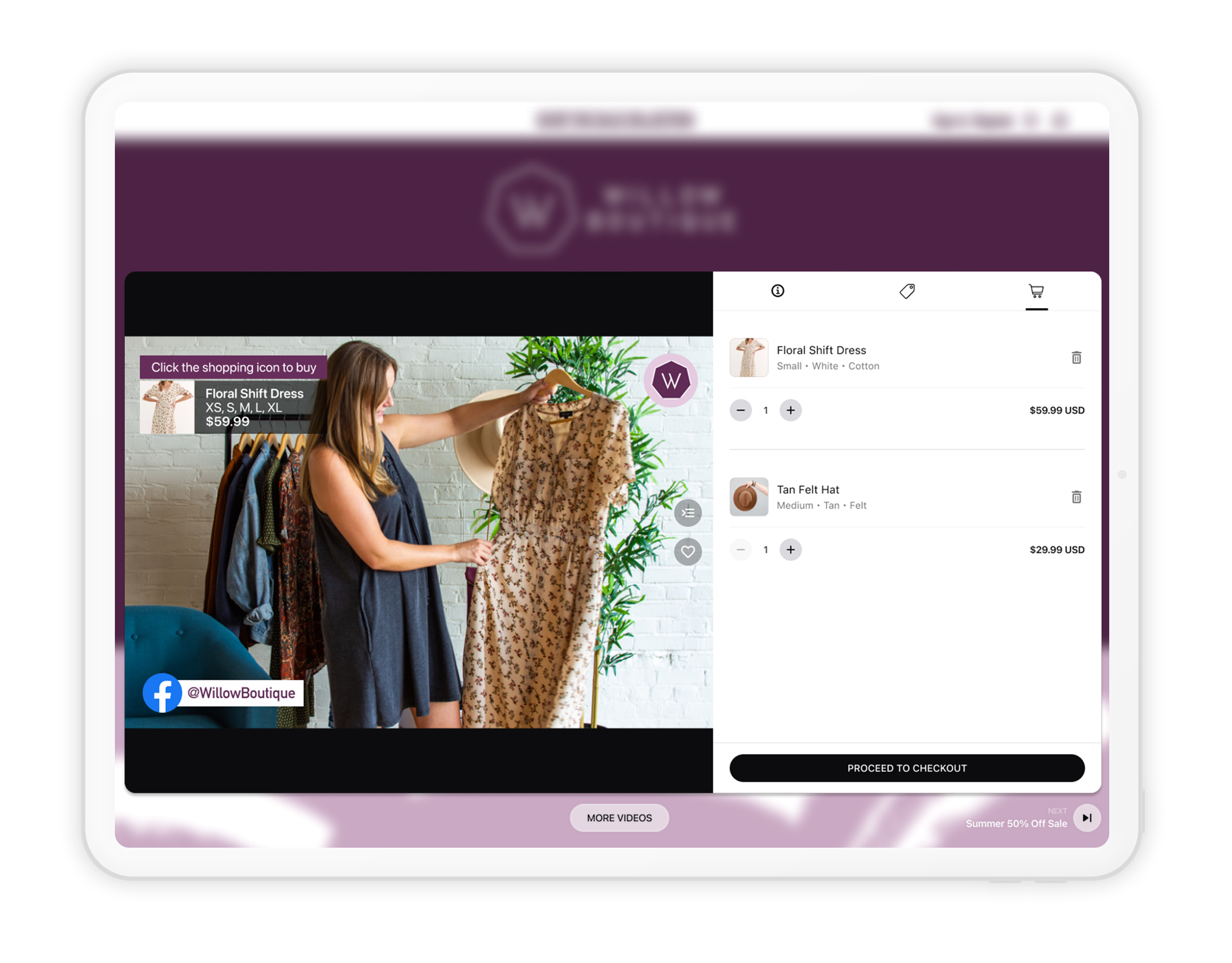 We also added the option to save your video content to playlists. Own your content, drive traffic to your website, boost sales, and create a content library with the Switcher Player.
DOWNLOAD THE UPDATE TODAY
READY TO GET STARTED?
All these software updates and more are available today. Download Switcher Studio on the App Store to take these features for a spin.
NEW TO SWITCHER?
Sign up for a free 14-day trial to see how you can level up your livestreams.
Subscribe to the blog
Sign up to receive notifications whenever a new blog post is published. You may unsubscribe at any time.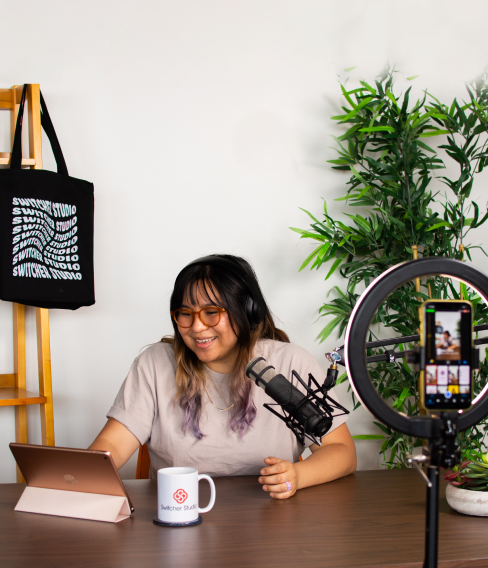 ---
About the Author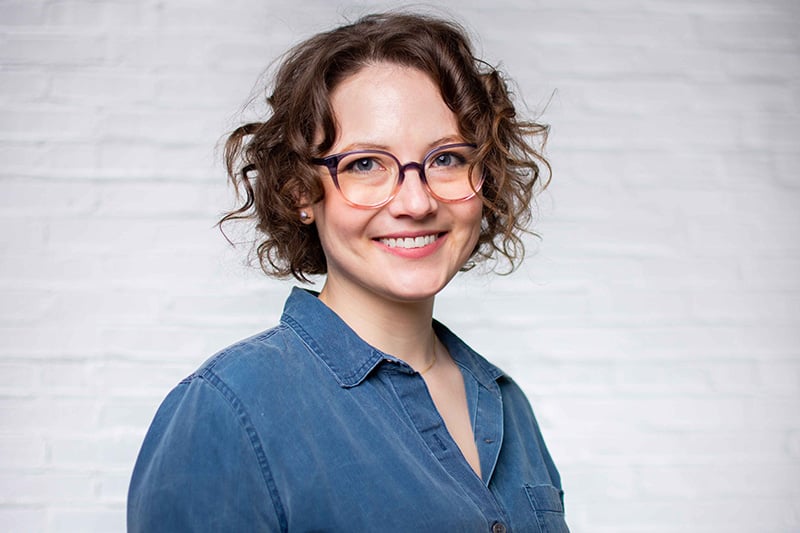 As Switcher's content strategy manager, Maddie inspires users to make the most of our leading-edge and ever-evolving features. With a background in nonprofit and advertising, Maddie loves to share Switcher's potential for using livestreams to create meaningful connections.