Enhance your Microsoft Stream videos with
Switcher Studio
Switcher Studio integrates seamlessly with Microsoft Stream, letting you connect with your organization through polished, branded livestreams — no expensive gear required.
Choose Switcher Studio as an external encoder in Microsoft Stream
Microsoft Stream helps you keep your employees in the loop with live video content from meetings, trainings, conferences, and more. And to ensure your organization's videos are perfectly polished and on brand, Microsoft Stream has partnered with Switcher Studio.
Switcher Studio, which you can choose as an external encoder when you're setting up your Stream event, lets you edit your live videos in real time — easily rolling in text, slides, graphics, and prerecorded video. You can even bring in guests from anywhere in the world.
Switcher works entirely on iPhones and iPads, which means your company doesn't have to buy any expensive gear. It lets you connect up to 8 additional iPhones and iPads and switch angles in real time, ensuring you cover the moment from every angle and keep viewers and participants highly engaged.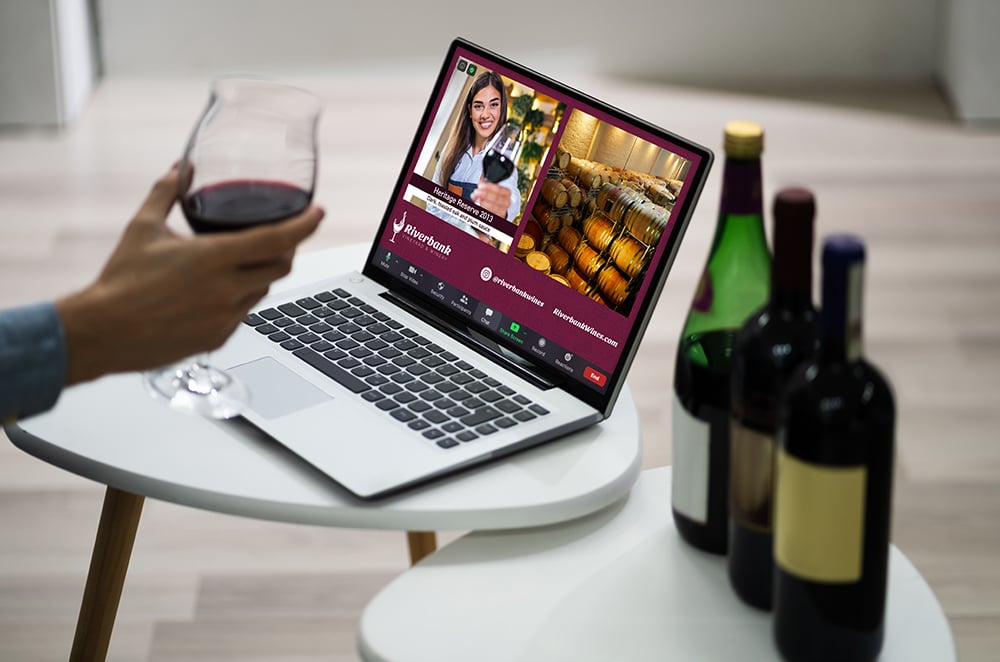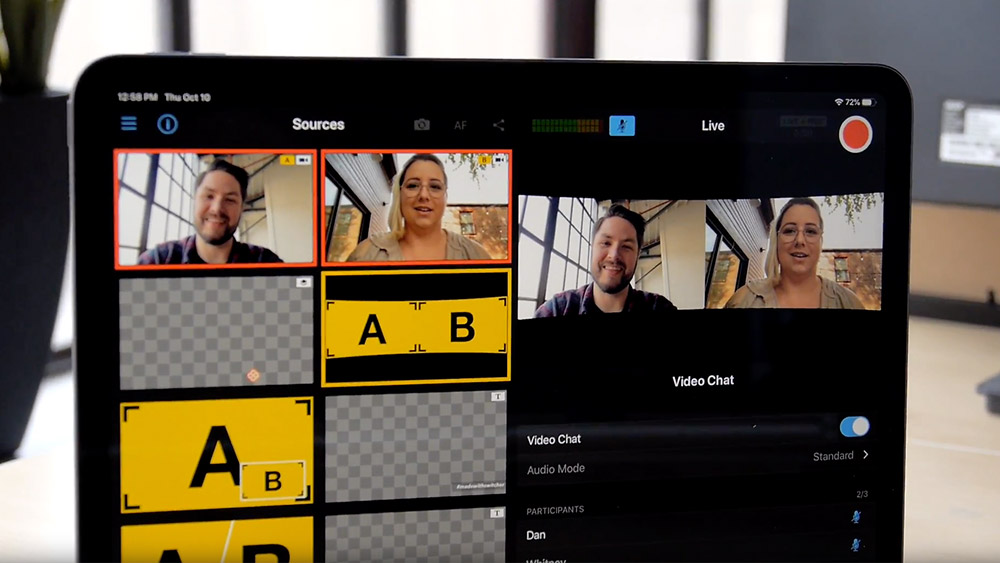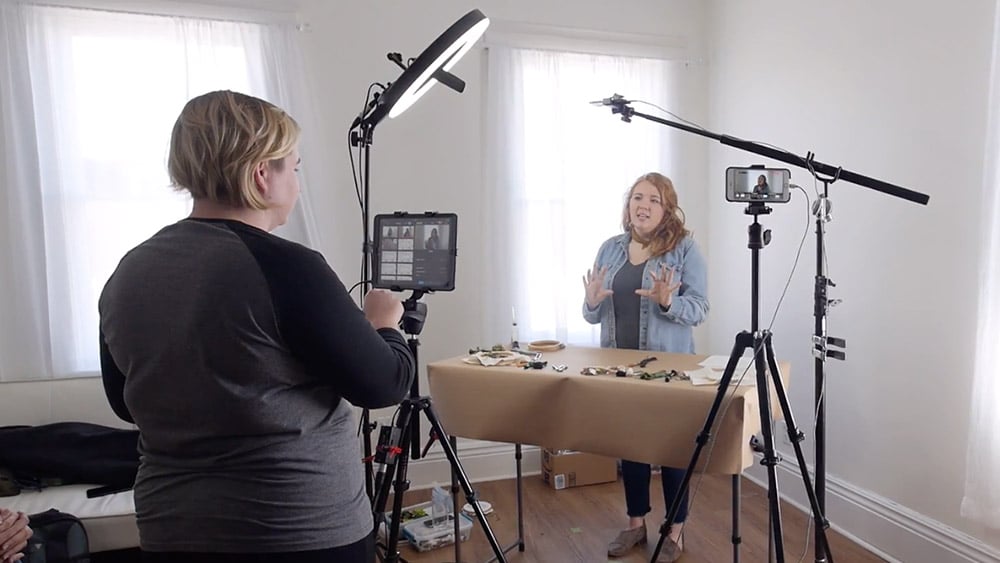 Keep employees
and stakeholders
in the know
Switcher is the perfect fit for organizations using Microsoft Stream:
Video Chat
Bring in experts or remote guests from anywhere in the world for limitless collaboration.
Graphics and PreRecorded Video
Ensure every stream is on-brand with graphics, logos, and prerecorded video clips — even share these assets among offices.
Real-time text editing
Add instant polish by throwing in text, titles, and lower thirds while streaming live.
Full mobility
Stream from the office, the conference room, or anywhere else, no need for bulky cameras or outside videographers.
Reusable recordings
Turn your videos into evergreen content for Microsoft Stream or your own website by exporting them in HD after your stream.
Screensharing
Display slides or demonstrate tech updates by sharing your computer or phone screen in real time.
Multicamera streaming
Capture every perspective by syncing up to 9 iPhones and iPads and switching angles in real time — plus, control every camera in one place.
Switcher Shoutouts
We saw [that Switcher] is a way more powerful video tool that we could be using to make these even higher quality than if we were to edit them. It was an opportunity to introduce people to a new platform and make it a little bit more prestigious.

CHRISTINA WATERMAN
Marketing and Partnership Manager at the Shorty Awards
We currently have 718,000 page likes, and that is up about 20% since before using Switcher. So we've seen steady growth, and Switcher has been a part of that.

JACKIE STROUSE, Senior Manager of Social Media at Golf Channel
By using Switcher, employees are able to focus on other projects. One or two people can manage a Switcher Studio shoot versus a full five-to 10 person team.

SARAH KELSEY, Senior Manager of Smart Living