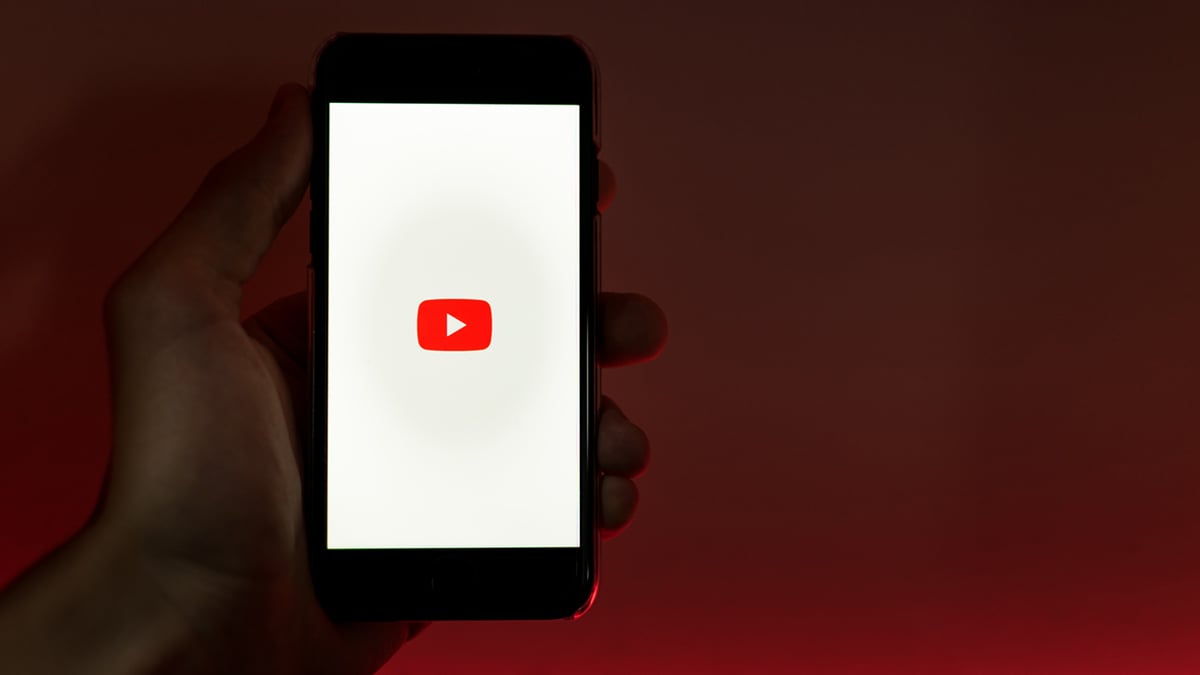 It's an exciting day here at Switcher Studio. Since we first launched over a year ago, we've gained amazing traction thanks to customers like you and the feedback you've shared with us. So what's got us so excited? Today we get to share an incredible new upgrade to Switcher Studio with our community of creators! Switcher now supports livestreaming directly to YouTube! No more bouncing back and forth between your computer and Switcher — do it all in the app. Streaming to YouTube has never been easier.
With this new release — available immediately from the Apple App Store — Switcher Studio has added the ability to sync your YouTube account and go LIVE with a single tap. The update also includes new Cloud Services to support live streaming from iOS devices and a host of features designed to give iPhone and iPad consumers a professional video experience without the hassle and expense of traditional production equipment.
The new Switcher Studio iOS mobile video app offers professional-caliber features for creating video using iPhones and iPads, and it's so simple to use that anyone — from a high school football coach, to a classroom teacher, even a TV station — can create a dynamic video experience with a polished look and feel.
What's So Cool About Switcher Studio?
Create dynamic video. Use the built-in camera on your iPhone or iPad and insert photos, graphics, and overlays in your video. All you need is one device.
Share computer screens. bring in your computer as a source and set up picture-in-picture.
Be the director! Make edits on the fly and walk away from your event with a finished, edited video.
Record 1080p HD broadcast-quality video using "Director Mode" and dial in advanced settings to take complete control of your production.
Add multiple wireless cameras without huge upfront equipment costs by connecting additional iPhones and iPads to your wireless network.
One-Click Livestreaming Directly to YouTube
With the new Switcher Studio Pro 2.6.0 release, users can easily broadcast live video to YouTube with just a single tap. Sync your Switcher account with YouTube using "Switcher Cloud Services" and start broadcasting directly from the app.
Enable YouTube NOW to go live at a moment's notice.
Select from previously scheduled events and manage advanced settings.
Create NEW YouTube events directly in the app.
Set video availability to public, private, or unlisted.
Get share URLs for your YouTube LIVE events to post on Twitter, Facebook, and more!
For users who want to stream to other platforms like Ustream, theCube, Twitch, Bambuser, or others, simply enter the RTMP stream name and stream URL to start broadcasting. Users can also run a SpeedTest to automatically configure streaming settings and manage live events either in the app or their online account. Remotely manage streaming accounts from another location via "Switcher Cloud Services".
Switcher Studio also has features for more advanced users, including the ability to:
Assign one iOS device as your "main switcher". Record on the main switcher only, or record on all cameras. You decide what's best.
Set the app to Broadcast LIVE without using storage on your device. Now users don't have to delete photos or apps to create their video events.
Output your program feed or the entire screen to a TV, projector, or an external monitor with HDMI output and AirPlay support.
More about Switcher Studio Director Mode
In our last release, Switcher Studio introduced Director Mode. In our most recent update, Switcher Studio expanded on the Director Mode features to streamline the experience of our new recording and streaming workflow.
The new "Director Mode" lets users capture 1080p HD quality content that meets professional broadcasting standards and seamlessly integrates with video editing software — all from your iPhone or iPad.
With "Director Mode", you can:
Assign fixed frame rates to your final composition.
Capture 1080p HD broadcast quality from multiple angles using iOS devices.
Manage advanced settings and record video at bitrates of up to 50MB.
Record only, or broadcast at any quality while simultaneously capturing in HD.
Preview the completed video on your device as soon as you stop recording.
Compose TV-quality video directly on your iPhone or iPad and upload immediately.
Export your compositions to Apple Final Cut Pro X to make additional edits before publishing (special instructions available for exporting to other editing software).
By using "Switcher Media Manager" for Mac, you can edit in Final Cut Pro knowing all your angles are automatically in sync and that the cuts and transitions made during production are still intact going into post-production.
If you're brand new to Switcher Studio, it's a great time to try us out.
If you've tried Switcher Studio before but haven't made it a part of your video creation experience, it's an even better time to come back and take advantage of the new updates and features.