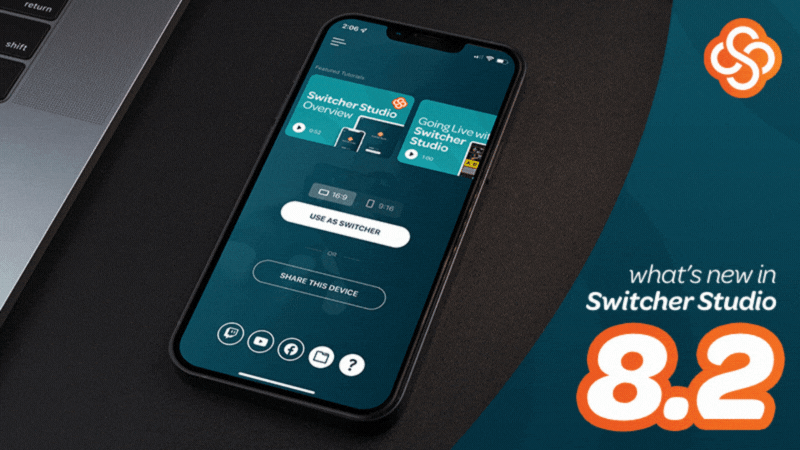 Do you use Switcher to sell live, multistream your productions, or elevate your video conferences? Great news — Switcher 8.2 augments three of your favorite features and adds additional support for getting even better at using Switcher. With Switcher 8.2 you'll be able to:
Enable replay purchasing with Cartr
Multistream directly to Twitch
Sync your Mac audio when using Switcher as a Webcam
Learn from in-app video tutorials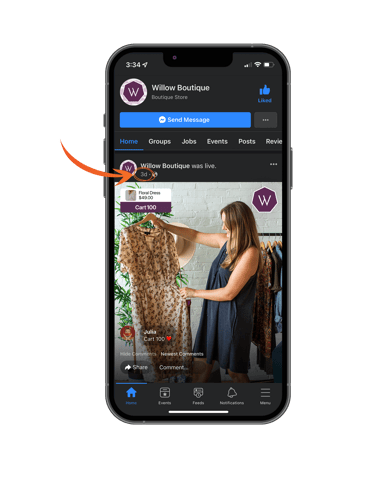 Sell more with replay Purchasing
Cartr makes shopping easy and fun for your customers: When you sell Shopify products on Facebook Live with Cartr, your live viewers can initiate a purchase just by commenting on the stream. Now the shopping doesn't need to stop when the stream does! Replay purchasing means that customers can still shop by commenting on your Facebook Live video for up to 14 days post-stream. Cartr makes shopping easy, fun, and more convenient than ever for your customers. 💸
Add Twitch to Your Multistreaming Destinations

We're adding even more destinations to our built-in Multistreaming feature! Now you can use Switcher to multistream directly to Twitch in addition to the original direct Multistreaming destinations of Facebook and YouTube.
When streaming to multiple destinations, all comments appear in the Switcher Live Comments tab, so it's easy to monitor the discussion across platforms. Plus, setting up a Custom RTMP channel lets you multistream to almost any other platform. Simply create a new Multistream in the app or on the Dashboard to get started.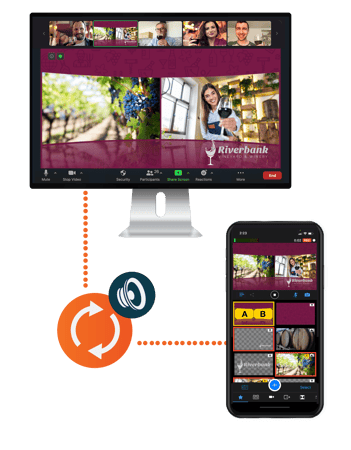 Perfectly sync your Mac audio When using Switcher as a Webcam
No one likes lip flap (no matter how fun it is to say). Our new audio sync feature for Switcher as a Webcam ensures that your audio and video are perfectly synced when you use Switcher as a Webcam on your Mac. Have a super fancy mic? Plug any USB mic or audio mixer into your computer running macOS, and your crisp, clear commentary will pair perfectly with your Switcher video. No distracting lip flap in sight.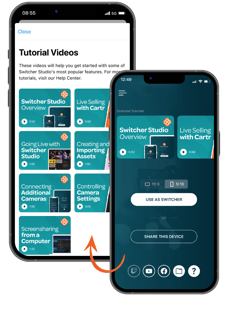 Brush up on your skills with in-app video tutorials
Become a Switcher pro with resources delivered right into your hands. Now you can easily access short, helpful tutorial videos right on your Switcher launch screen. Current topics include: Switcher Overview, Going Live with Switcher, Creating and Importing Assets, Connecting Additional Cameras, Screensharing from a Computer, Controlling Camera Settings, and Live Selling with Cartr.