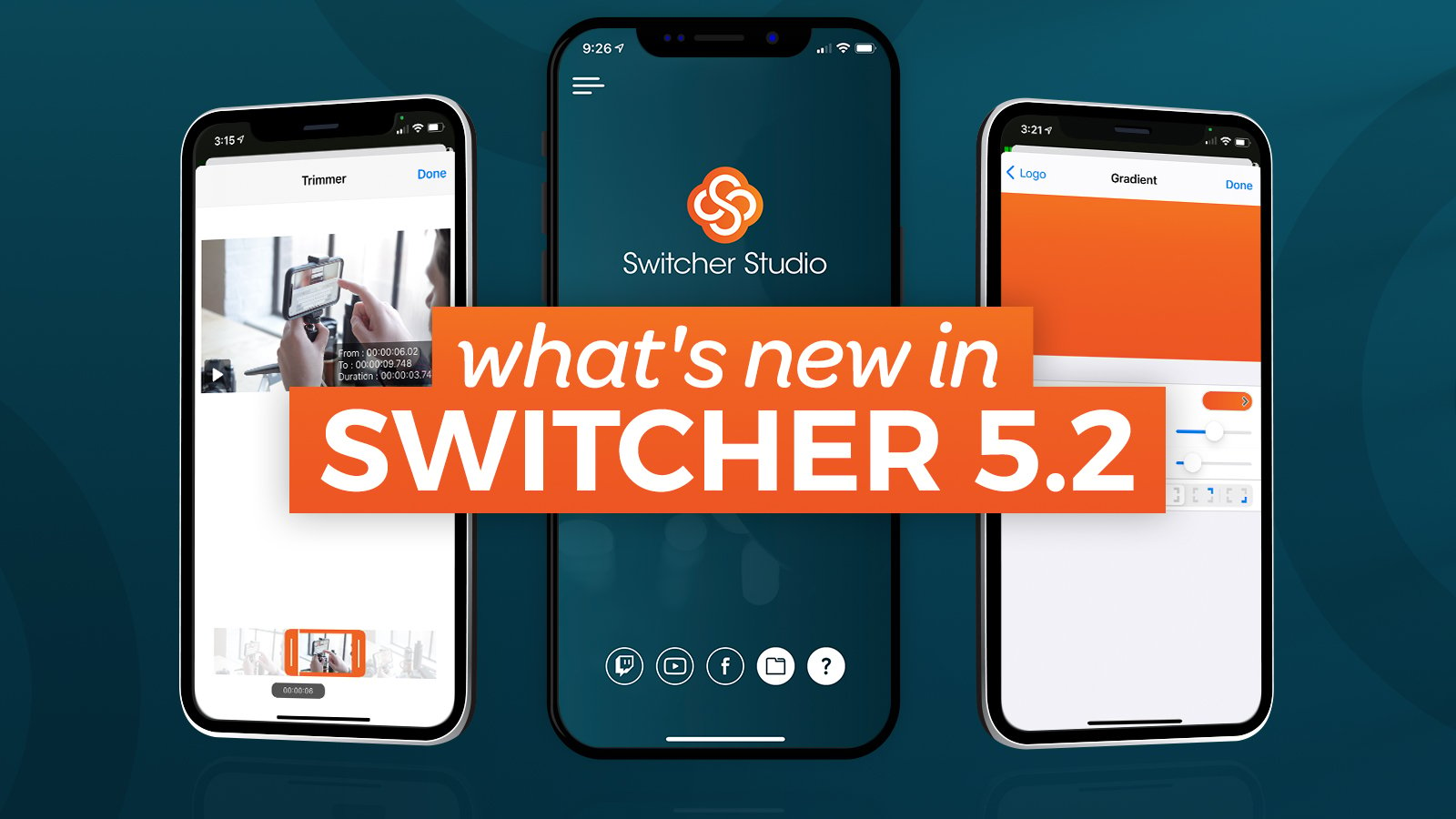 The holidays are upon us, including everyone's favorite: Switcher Studio update day! Today we're releasing Switcher 5.2, which includes automatic camera switching, the ability to trim prerecorded videos, LinkedIn Live scheduling, and more. So grab some hot chocolate — it's time to unwrap these new features.
Turn on autoswitching for hands-free camera angle changes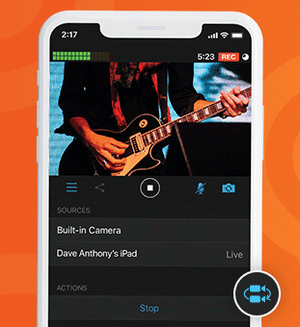 Sometimes your hands are occupied during a livestream — like when you're streaming a handbell concert or the construction of gingerbread house. Thanks to the new autoswitching feature, you can set your camera angles to change automatically, keeping your video dynamic and your iPhone icing-free. You can find this feature on the new Autoswitch tab, which lets you choose a time interval for angle changes and tap start. You can also use the shuffle function to make the angle changes totally random. Tap any full-screen asset or source to interrupt the autoswitching and resume manual switching.
Trim your prerecorded videos right in Switcher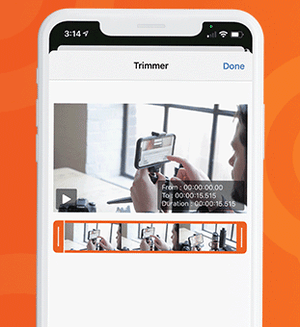 Trim your trees and your videos, thanks to the new trimming tool for prerecorded video assets. Now when you add a prerecorded video to your Switcher Production panel — whether an opener, a commercial, or another previously filmed video — you can trim the beginning and end of the video to get the exact clip that you want. Simply tap a video in your Production panel to reveal the Video Properties pop-up, tap the timestamp range beside Trimmer, and drag the trimming tool's left and right edges to capture the video frames you want.
Spice up your videos with customizable gradient backgrounds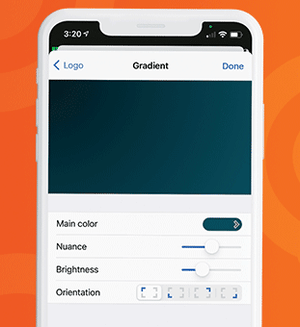 In our last two updates, we released the ability to add background colors and background graphics to your multiview layouts, and in this release, we're expanding that capability further with customizable background gradients. When you're creating a new multiview layout, simply tap Background image on the Properties pop-up, then tap Gradient. Choose the main color for your gradient and use the nuance, brightness, and orientation options to customize it and set the right tone for your stream.
Perfectly position your graphics with new alignment options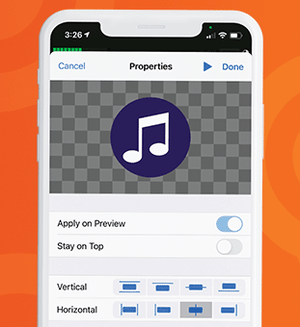 So that you can get your on-screen graphics *just* right, we've added new alignment options for your logos (and other partial-screen graphic overlays). Now when you add a logo asset to your Production panel and access its Properties pop-up, you can tap one of eight alignment options to center the asset vertically or horizontally, align it to any edge, or instantly scale it to fit the screen vertically or horizontally.
Schedule a LinkedIn Live stream in advance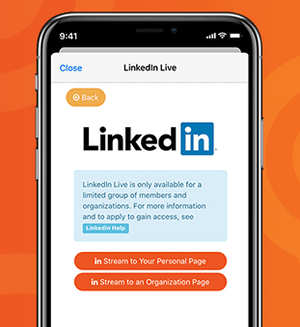 In keeping with the profesh nature of the platform, LinkedIn Live scheduling is now a thing! (What do professionals love more than scheduling things?) As with our YouTube and Facebook integrations, you can now schedule a LinkedIn stream in advance, making it easy to share your video's URL, promote it ahead of time, and generate interest in your livestream. We're excited to be one of the first LinkedIn partners to offer stream scheduling.
Other bugs we smushed
As usual, we also smushed a few bugs and made some UI tweaks, including adding the ability to turn Video Chat voice mode on and off manually.
---
If you want to learn about the updates and chat with us live, Switcher's community manager, Matt Warmbier; senior video producer, Ryan O'Hare; and livestreaming producer, Morgan Davis, are going live on Facebook at 11:30 a.m. ET this Friday, December 11, to discuss the updates in more detail. Follow us on Facebook to get notified.