Facebook Live Streaming Software from Switcher Studio
Create polished Facebook Live streams and connect with your audience like never before. Switcher's built-in Facebook integration lets you effortlessly livestream to Facebook, helping you expand and engage your audience using just iPhones and iPads.
Elevate engagement with high-quality Facebook Live streams
Facebook Live is a powerful way to reach your audience and build authentic relationships in real time. With Switcher, you can create professional, Facebook Live stream and edit them while you're streaming — quickly adding in text, titles, logos, graphics, and prerecorded video.
Interview remote guests from anywhere in the world, capture your content from up to 9 different camera angles, interact with your audience in real time by hosting live demonstrations or Q&A sessions, and more. You can even display comments on screen in real time, crosspost your stream to multiple Facebook Pages, and conduct live polls.
And as an official partner of Facebook Live, Switcher lets you customize your live videos with our simple, user-friendly interface. There's no need to buy fancy equipment — your iPhones and iPads are all you'll need, letting you livestream at home, in your office or studio, or on the go. Plus, you can even record videos to share later in crystal clear 4K resolution.
Strengthen your shoppable livestreams
with Switcher
Live Selling with Switcher lets you create branded shoppable livestreams on Facebook — giving your viewers a polished and professional live shopping experience. Switcher's powerful live selling tools help you grow your online sales, better engage with your viewers, and expand your customer base.
Stylize Your Streams
Brand your live selling streams on Facebook with our Live Selling Cards. Choose custom colors and fonts, add logos and countdown timers, and even show side-by-side views of your live video feed and product imagery.
Go vertical
Enter Vertical Video Mode to stream vertically (9:16 aspect ratio) on Facebook Live Shopping. Then use Facebook's built-in product playlists to make your featured products clickable or drive viewers to your website to purchase.
Clip it. Share it.
Use Switcher's clips tool to create shortened video clips from past recordings and share them as social content on Stories, Reels, YouTube Shorts, TikTok, and beyond!
Made with Switcher
Check out what our Facebook users are creating with Switcher Studio.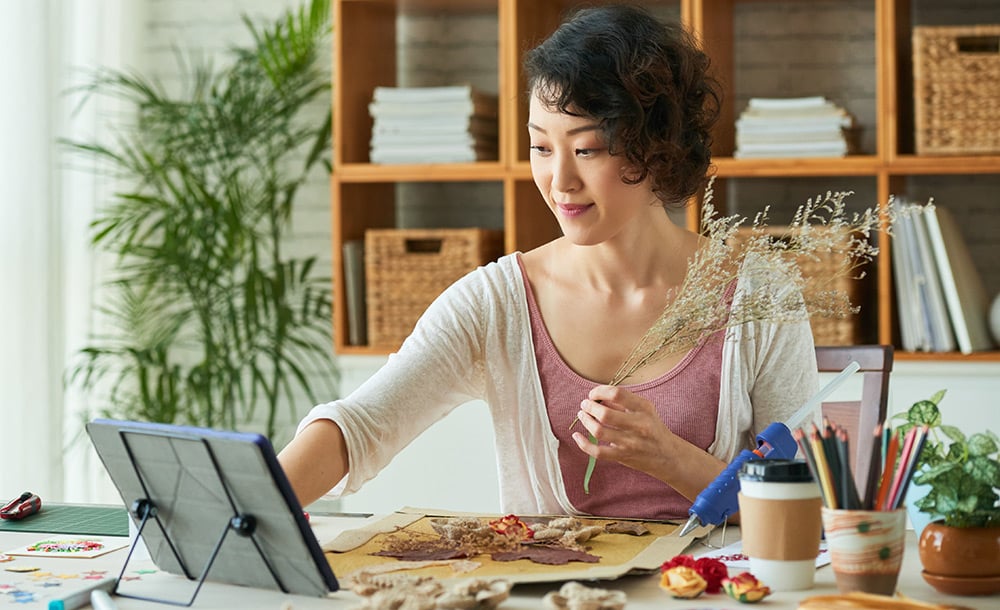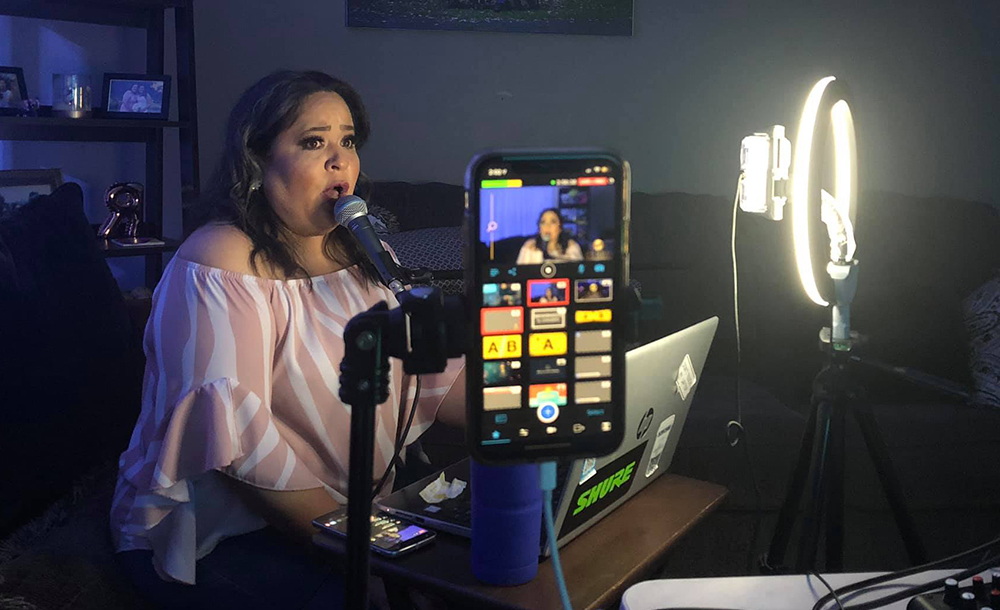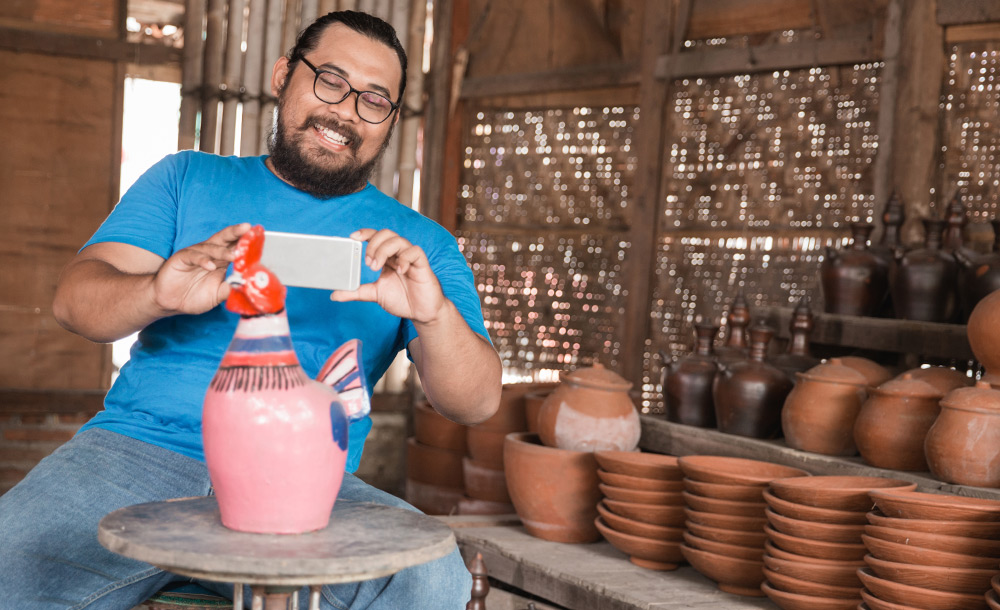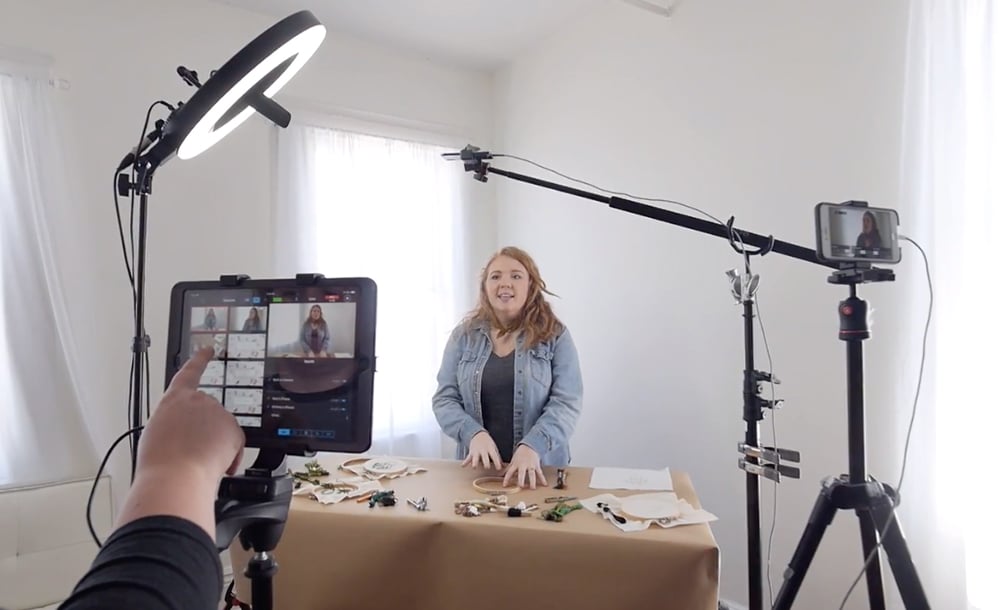 User-friendly features to spruce up your Facebook Live videos
Easily stream to Facebook Live in one tap and captivate your viewers with high-quality video content. With Switcher's easy-to-use tools, you'll be producing amazing video content for your Facebook audience in no time.
Brand your broadcasts with logos and graphics
Create professional livestreams by adding logos, graphics, overlays, and prerecorded video — ensuring that your live videos match the look and feel of your brand.
Encourage engagement with on-screen comments and live polling
Show viewers' comments on screen and answer questions in real time. You can even conduct live polls and display the results as they happen.
Invite guests from around the globe
Welcome live guests, co-hosts, or interviewees from anywhere in the world with Video Chat. They can easily join, and even share their screen, using any computer or smartphone with a camera.
Show the action from every point of view
Connect up to 9 iPhone and iPad cameras and switch between devices to capture every angle of the action.
Maximize mobility using iOS devices
Livestream from anywhere using your iPhone or iPad, and never worry about lugging around bulky equipment again.
Get more value from your live videos
Monetize your live videos by adding calls-to-action or streaming ticketed Facebook Live events.
Switcher Shoutouts
"Switcher saves us the cost of hiring outside teams to produce graphics. ...We can use Switcher ourselves — it's intuitive."

JACKIE STROUSE, Senior Manager of Social Media at Golf Channel
"By using Switcher, employees are able to focus on other projects. One or two people can manage a Switcher Studio shoot versus a full 5- to 10-person team."

SARAH KELSEY, Senior Manager of Smart Living
"We can create quality content with Switcher that's on par with content people are making with these several-thousand-dollar setups, and the phones are getting better and better, which means Switcher can just keep getting better and better."

ALEXANDER SOSA, Associate Pastor and Worship Leader at Life Church