It was the live shopping news heard around the world: On October 1, 2022, Facebook is shutting down its live shopping features.
So, what does this mean for live shopping?
We'll admit it: When we heard this live shopping news, we were a little perplexed. Why would Facebook give up on a sales channel with so much potential?
The team at Switcher has spent countless hours talking to business owners, studying the e-commerce space from all angles, and diving into the world of live shopping and shoppable video. We've seen the benefits of selling through Facebook Live and other social channels, and the residual impact of live shopping on a business, including:
Increased engagement with your online community
Increased traffic to your website
Increase traffic to your brick-and-mortar store (if you have one)
So what does Facebook's news mean for the future of live shopping? What will retailers who rely on Facebook Live Shopping as a revenue stream do now?
At Switcher, we are experts in the live shopping space with numerous clients who use Facebook Live Shopping. We've been helping them understand what this live shopping news means for their e-commerce initiatives, and know many others are feeling the same uncertainty.
The big Facebook live shopping questions
So, here's what we know about this live shopping news and what it means for businesses.
Why did Facebook decide to halt live shopping on its platform?
The short answer: Facebook wants to focus more on Reels, their short-form video.
The long answer: We've all been hearing about the massive market China has created around live commerce and shoppable videos. (If you'd like to read more about it, check out our post about the history of live shopping.) However, the live shopping trend has been slower to grow in the U.S., and most experts agree it's because U.S. consumers haven't been truly offered a seamless, fully integrated shoppable video-to-checkout experience. (The team here at Switcher is working to change that. 😏)
Is everyone running from live shopping?
Live shopping isn't going anywhere. Though the live shopping news from Facebook has gotten buzz, other big moves are happening in the live commerce space. For example, recently YouTube and Shopify announced a new partnership. Shopify merchants can now integrate their stores with YouTube and sell to viewers in three ways:
Livestreams
Recorded videos
The store tab
This partnership opens up the YouTube community as a new sales channel and allows Shopify merchants to reach billions of people on the platform. Other enterprises like Livescale, CommentSold, and Bambuser are going all-in on live selling solutions and platforms for their customers.
One big question remains:
What will retailers who rely on Facebook Live Shopping as a revenue stream do now?
With a powerhouse like Facebook seemingly diverting attention away from live shopping, you might feel like it's losing popularity — but the opposite is true! Many companies are leaning into the live e-commerce space even harder in light of this live shopping news from Facebook, and in our opinion, there has never been a better time to invest in live e-commerce. Case in point: Business Insider recently published a piece about the live shopping renaissance in which they emphasized the need for retailers to find other ways to tap into the $25 billion market. Their top suggestion? Investing in third-party apps that allow them to continue using Facebook Live as a sales channel.
Introducing Cartr for Shopify
Earlier this year, Switcher introduced Cartr for retailers who use Shopify and Facebook Live.
Cartr connects your Shopify store to Facebook Live, allowing you to use Switcher Studio's iOS app to create dynamic shoppable videos. Once your Cartr production is on Facebook, consumers can purchase directly from your Shopify store by simply commenting on your video.
Cartr loads your Shopify collections directly into the Switcher Studio app and assigns each item a code. Then, you can easily display the code on-screen during your stream while you talk about the product. Viewers can then comment the code to add the item to their cart. From there, Cartr's automated DM checkout chatbot walks the customer through selecting things like size and quantity before directing them to your Shopify store to checkout. Cartr is easy for merchants and seamless for customers.
Request A Cartr Demo
We can't wait to show you how Cartr works for you and your customers!
Subscribe to the blog
Sign up to receive notifications whenever a new blog post is published. You may unsubscribe at any time.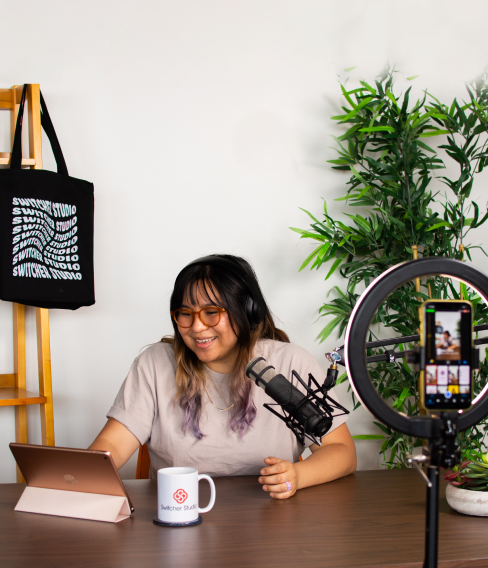 ---
About the Author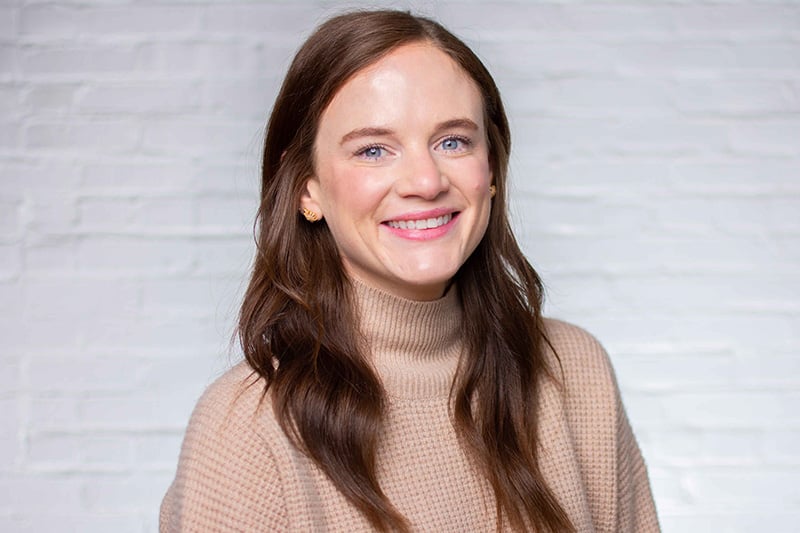 Hannah is Switcher's SEO Marketing Manager and an expert in all things digital marketing. From SEO to social media, she stays tuned in to the trends and topics that users care about.