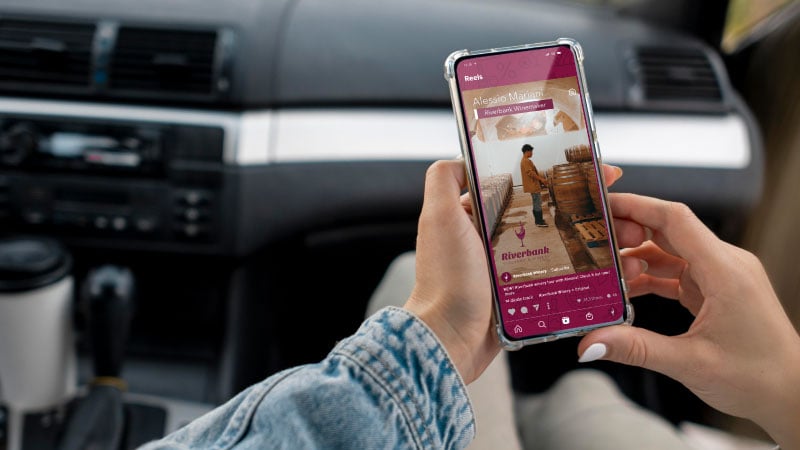 Social media platforms are constantly evolving. Take a short social media break, and you'll probably come back to find that the algorithms, functionalities — even the layouts have changed.
Reels vs. Stories
Alongside the rise of reels came the rise of another content type: stories. Across numerous platforms, stories are a way to share less-curated content with a smaller audience.
What's the difference between reels and stories?
There can be an overlap between content for reels and stories, but there are a few key differences.
Audience: Reels are served to a wide public audience, and browsing reels is a great way to discover new creators. On the other hand, stories are only served to a creator's followers or friends.
Format: Stories can have short videos, like reels, but can also include things like photos and boomerangs. Additionally, reels exist indefinitely on your feed, while stories will disappear after 24 hours (unless you save them).
Intent: Reels are ideal for discoverability, but stories are great for connecting with the audience you already have. Casual updates and quick, simple posts are common. Some platforms also have built-in tools to make it easy to promote engagement by creating quizzes, polls, event reminders, and more.
The what, why, and how of reels
Reels are vertical short-form videos that live on your public feed. In other words: Facebook and Instagram have Reels, YouTube has Shorts, and TikTok has … TikToks.
Facebook and Instagram reels are great for discoverability and for growing your audience. Reels are automatically shared to a public feed, so millions of users have the potential to be served your content.
How to create reels and stories
There are infinite formats and platforms for content these days, and it's easy to feel as though your content calendar has become your own personal Mount Everest.
Don't overthink it! There are infinite ways to repurpose and stretch your content so that you can share your stories and reach your audience without spending every waking hour in front of a ring light. We've written at length about repurposing content for social media. It's easy to do, which is why it's so important for filling out your content calendar.
When things change that fast, you need to keep up if you want your content to perform, and right now, two content types are dominating major social platforms: reels and stories. Though reels and stories can have content and format crossover, they generally differ in audience and intent.
Why reels?
Facebook and Instagram reels are taking over because Meta is trying to capitalize on the success of TikTok's format: quick, looping, single-topic videos. At the time of publishing this article, TikTok is the most downloaded app of all time with about one billion active monthly users. So it's a no-brainer why Meta wants to get in on the action!
What are reel dimensions?
There are more than a few similarities between TikToks and reels. For example, they have the same aspect ratio and dimensions: vertical (9:16) and full-screen (1080x1920). For that reason, (and because it's just smart to repurpose your content), many creators who have both TikTok and Instagram accounts will share the same video content on both platforms.
How long should reels be?
Though TikToks can currently be up to ten minutes, and Instagram reels can be up to 90 seconds, most are much shorter. In fact, many of the most popular reels are under 15 seconds. Rather than hitting the "ideal" length, your video's views and engagement contribute to its success.
For that reason, great short-form videos typically include a hook and a payoff. The hook grabs the audience's attention, and the payoff makes the video worth rewatching, liking, commenting on, and sharing. Regardless of the total reel length, it should hook the viewer in the first three seconds. The more people watch, the more platforms deliver the reel, which increases a creator's discoverability.
What kind of content works best for reels?
There's no single answer for what kind of content works best for reels — it can vary greatly depending on what kind of account you have. (For example, a food blogger and a woodworker probably aren't going to post about the same thing.) However, there are a few tried-and-true content formats that are widely applicable no matter what your industry or content focus is.
Tutorials or how-tos
There are many ways to interpret an instructional format, no matter what kind of account you have. Consider some of the most popular types of creator accounts out there:
A travel account could offer tips on booking a dream vacation, packing for a particular destination, avoiding crowds, and so on.
Beauty influencers might teach their audience to recreate a celebrity makeup look, pick a skincare routine, etc.
Health and fitness creators could demonstrate creating a fitness regimen or executing the perfect crunch — the possibilities are endless.
Lists or countdowns
Lists and countdowns can also be tailored to any subject. In fact, often it's simply a matter of framing your content in this engaging format. For example, "how to book your dream vacation" becomes "top three tips for booking your dream vacation." "How to do a perfect crunch" becomes "five ways you're failing to do a perfect crunch,"
Transformations
You probably see this kind of reel often: a simple transformation, reveal, or "before and after." These are also widely applicable. If we imagine our example accounts again: A fitness influencer could easily demonstrate incorrect and correct crunch form in a before and after format. A travel blogger could do a quick "before" in the airport and an "after" at their final destination, and a beauty influencer could reveal a finished makeup look.
These are just a few of the tried-and-true content formats that work for nearly any content. Hopefully you're already inspired to create some quick videos that your audience will love!
How to create a hook for your reel
Once you have a content framework in mind, you can start thinking about your hook. Here are some ideas:
Use a trending sound
Thanks to TikTok's functionality of remixing and reusing sound bites and songs, the phenomenon of "trending sounds" makes it easy to create a video hook. When many creators use the same sound to create content with a similar format, the sound organically becomes a hook. Viewers pick up on the trend, and as soon as they hear the sound they're primed for the payoff.
Try your hand at transitions
If you've spent any amount of time browsing social media in the past few years, you've almost certainly come across the trend of hooking video viewers with a quick, dynamic transition. Some creators have gotten it down to an art form, and their complex and multi-step transitions comprise their entire video. However, there are plenty of simple transitions that still achieve the hook effect with minimal effort. Try easy transitions like a jump, snap, tap, spin, or swipe.
Use text
Text is a powerful tool for creating a hook because it enables you to let the viewer know the topic of the video right away. It's also a good idea to use text anytime you create a reel, since such a large percentage of viewers mute their social media while browsing. (Pro tip: Reels will keep looping while users are reading the caption, so longer, more informative captions will have a better chance of getting good views!)
Repurpose long-form videos and livestreams
Remember that reels and stories are intended to be "snackable" content — bits and pieces that your audience can consume during short snatches of scrolling time. So, make sure that you're creating story and reel content with this in mind.
The easiest way to create snackable content is by producing larger content pieces first. Then, you can slice, dice, and stitch them together to create reels and stories. Here are some ideas for repurposed content:
Highlights: Pick out key takeaways from your worship service or virtual experience to highlight on your reel or story. Add some text to give context and hook the viewer.
Product features: Online retailers can showcase individual products or collections by chopping up their live shopping streams. Add music or a voiceover, and then link to your website so the viewer can purchase the item.
Slo-mo replays: Streaming sports games or virtual events? Clip the most show-stopping moments and slow down the playback speed to show every second.
Timelapses: If you've streamed or recorded an instructional class or demo, speed up the action to let viewers see the whole process in moments.
Outtakes: People love bloopers, and livestreams are full of them. Pick out some of your favorite silly moments from your stream and stitch them together to create a blooper reel.
Additionally, it's a good idea to get into the habit of creating snackable content regularly. Don't worry about planning and curating content pieces all the time — use these platforms to create quick behind-the-scenes videos, casually promote future streams and events, and more.
How Switcher Studio makes reels and stories easy
If you're a content creator who wants to create more reels and stories, we've got great news: Switcher Studio's Clips tool makes it easy to repurpose your past livestreams. With Clips, you can select the length, orientation, and playback speed of your video. Then, you can add text, logos, or photos.
Now, thanks to our direct integrations, you can easily share your short clips directly from Switcher Studio to Facebook reels and stories, or Instagram stories and feed. It's the easiest way to get the most bang for your buck by repurposing livestreams with just a few taps — and Switcher Studio is one of the first 3rd-party apps that can share directly to Facebook reels and stories.
Try Switcher Studio free for 14 days
If you're not a Switcher Studio user already, get started for free — we think you'll love how easy Switcher makes it to turn your concepts into content!
Related Posts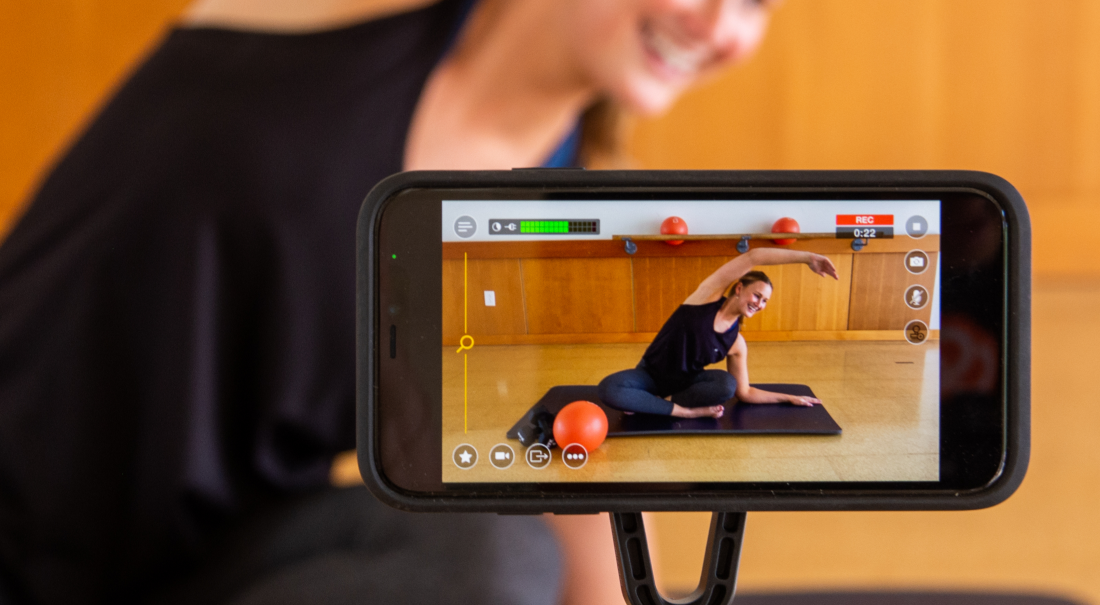 May 17, 2023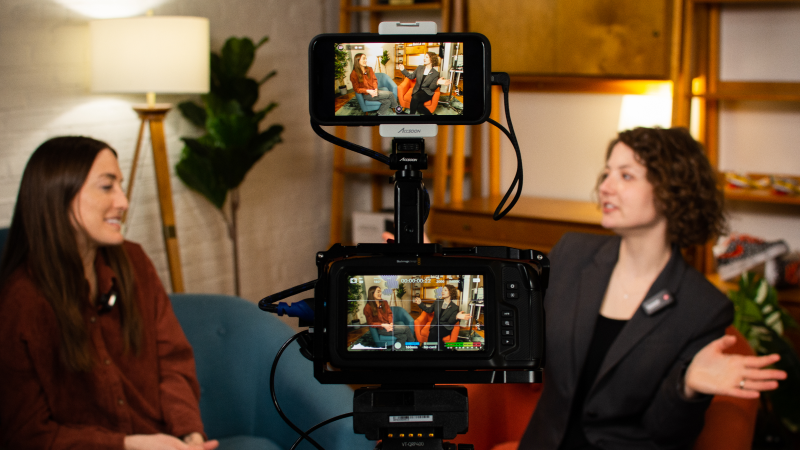 April 14, 2023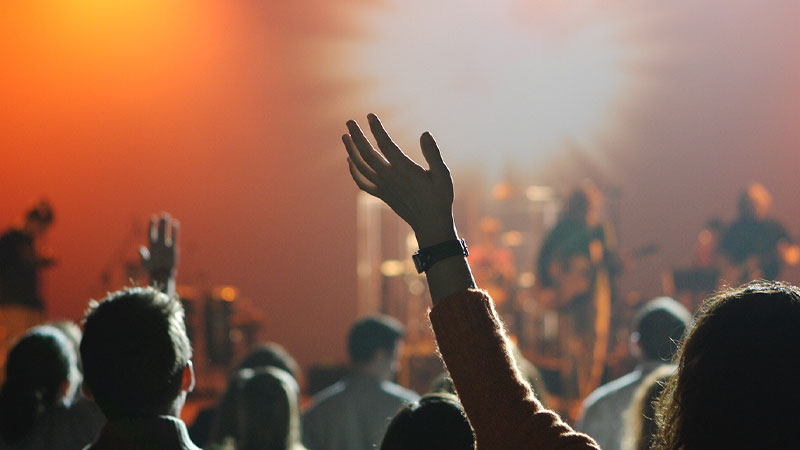 April 3, 2023