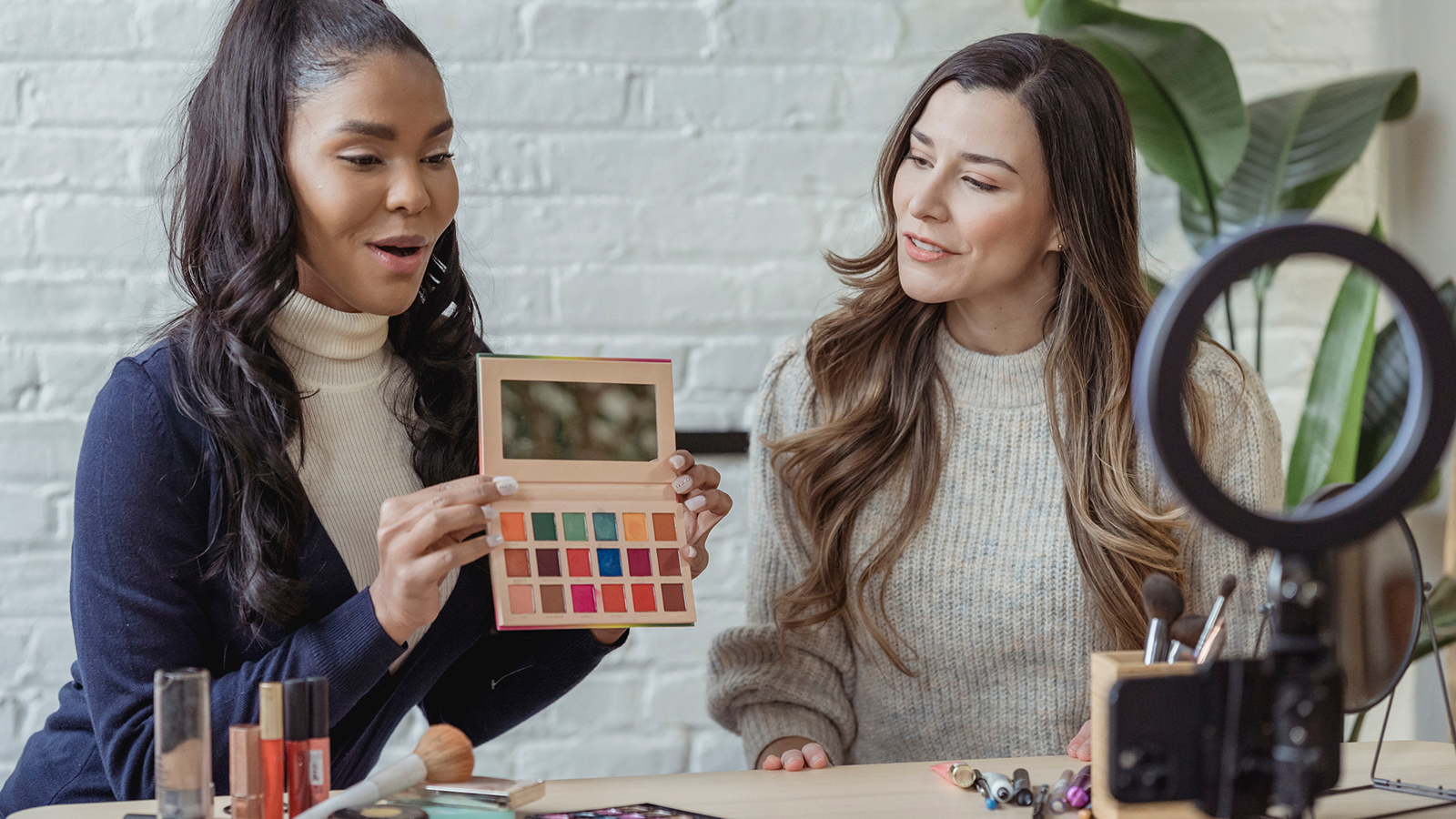 Creating content for social media isn't easy: you're executing big ideas across multiple platforms, keeping up with changing algorithms that seem to be working against you, and engaging with your audiences — it's easy to get stretched too thin.
It's time to work smarter at content creation, and the more traction you can get out of each piece you produce, the better. Here's an idea to help you get more bang for your buck: repurpose video.
Getting the most bang for your buck: repurpose video content
If you're creating content for social media, video needs to be part of your strategy, period. Market reports indicate that video is consistently one of the most engaging content types on social media. Additionally, the most frequently visited and highest-engagement social media sites are heavily (if not exclusively) focused on video.
So, once you have one video, you're halfway to a full content calendar! Whether you're producing recorded videos or livestreams, it's easy to take one video and transform it to reach different audiences, populate different social media platforms, add to your website, and more. Here are a few ideas.
Repost on different platforms
If you're not already, always post your video across platforms when it's relevant to each audience. If you stream on Facebook Live, post the recorded video on YouTube. If you've posted a video on YouTube, try putting it on IGTV. You likely have a slightly different audience on each platform, so make sure everyone has the opportunity to watch.
Wondering how to make a live video into a video that you can edit and upload to other platforms? Facebook makes it easy to download live videos, and if you use a streaming software like Switcher, your stream will automatically be recorded.
If you want the highest quality, you can even use Switcher's Director Mode feature to save all your footage in HD, making it easy to resize and reuse. Platforms often have different video size and orientation requirements, but online tools like Canva, Clideo, and Kapwing make it easy to adjust the orientation, size, and crop of your video to fit any platform.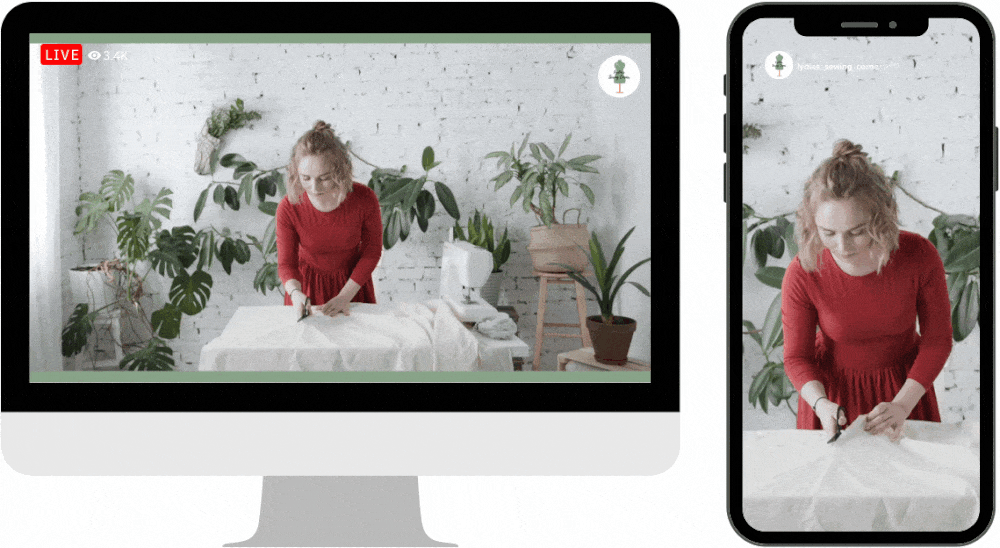 Slice, dice, and stitch to repurpose videos
You invest a lot of time into planning and producing a livestream or long-form video, so don't leave the original post to languish and lose engagement! Especially if you stream or post videos frequently, there are a lot of options for clipping and stitching to refresh and reuse your video content.
Clip to create snackable videos
TikTok, Instagram Stories, and Instagram Reels were made for short, "snackable" videos. Luckily, it's easy to edit longer videos to create short, attention-grabbing video clips for social media.
Not sure what to edit? Try focusing on the highlights. Cut the excess and trim just the key moments from your video. Post each clip to your Instagram story and let your audience tap through one at a time. You can do the same thing with customer testimonials, bloopers, or special segments.
In Switcher, you can easily trim Facebook Live video — or video from any platform you stream to! — and create clips from your past productions. Your clips can be as long or as short as you'd like, and you can also control the playback speed. Create a time-lapse of your art stream to show your creative process in just a few seconds, or make epic slow-mo replays of the best moments of your streamed sporting event.
Combine to refresh and reimagine your best moments
As you produce video content, you naturally build a library of video clips. Combining clips from past productions lets you create completely new videos from what you already have!
For example, if you clipped highlights to share on Instagram stories, stitch them together to create a highlight reel for your Instagram feed or IGTV. If you're selling products, try compiling short product demos into a longer video showcasing an entire line or collection. Edit together a collection of clips to create a brand story or sizzle reel for your website, or to create an exciting intro video for future livestreams.

Transform your video content
Just because you started with a video doesn't mean you need to end there; use your video content to create a range of other content types. Here are a few ideas:
Capture video stills
If you have video content, you also have photo content! A simple screenshot can capture great moments from your recorded video or livestream to reuse. Post video stills to your social media feeds, or include them in an email with a link to the full video. If your video was focused on selling a product, you can add an action shot to the product listing on your website or shop.
Create a GIF
It's almost as easy to create a GIF from your video as it is to create a still image. With free online tools like Giphy, you can repurpose videos into GIFs that you can use for social media, email marketing, your website, and more.
Make a graphic
Bold, branded graphics are an attention-grabbing way to reengage with your audience and underscore important messages. If you streamed a sporting event, create a graphic showing the final score. If your video included product demonstrations or virtual selling, try a bold call-to-action driving traffic to your shop. If something memorable was said, turn the quote into an inspiring, shareable post. If your stream or video was educational, try making an infographic that allows your audience to quickly process key information.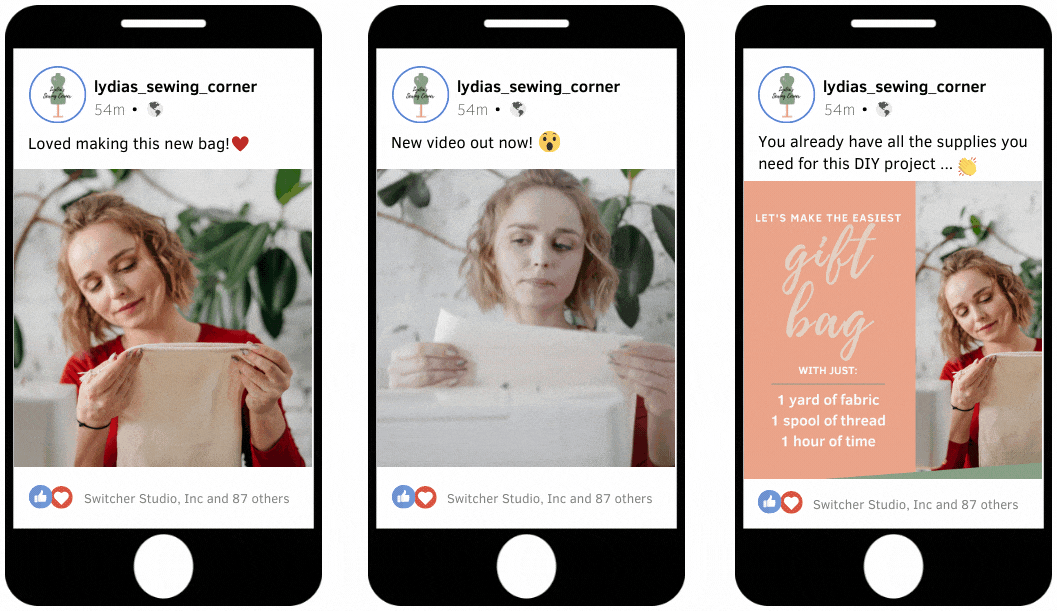 Create written content
Some people prefer reading an article to watching a video (not us, necessarily, but some people). If your video was well received on social media, try turning it into a blog post, newsletter, or website content.
For a fee, freelance transcribers or online platforms like Rev will take your video and return a full transcript. From there, you can rearrange, restructure, and tidy up to create an engaging written piece that restates your video content! When you post your blog, make sure to link or embed your original video so your site visitors have the option to read or watch (or share).
Release your video content as a podcast
It's always a good idea to allow your audience to consume your content in their preferred format, and podcasts may be something to consider. Podcasts with a video component are becoming increasingly popular, and if you're already regularly streaming or posting videos, it may be worthwhile to release the recording as a podcast as well. Podcast files do need to be hosted on an audio website, but it's relatively easy to use software like Audacity to create an audio file from your video.
Work smarter to create content for social media
These are just a few ideas of how you can reuse video content, so don't spin your wheels! If you're making video, it's a cinch to repurpose into a range of different content types for any platform.
When you're planning your content calendar, try prioritizing the videos and livestreams you want to produce, and then build out from there — we bet you'll find it easier to create high-quality and engaging content with less planning and effort than ever before.
Want more creation inspiration? Make sure to visit our Resources page for free tips and tricks, or subscribe to the Switcher blog to get notified when we post.
Related Posts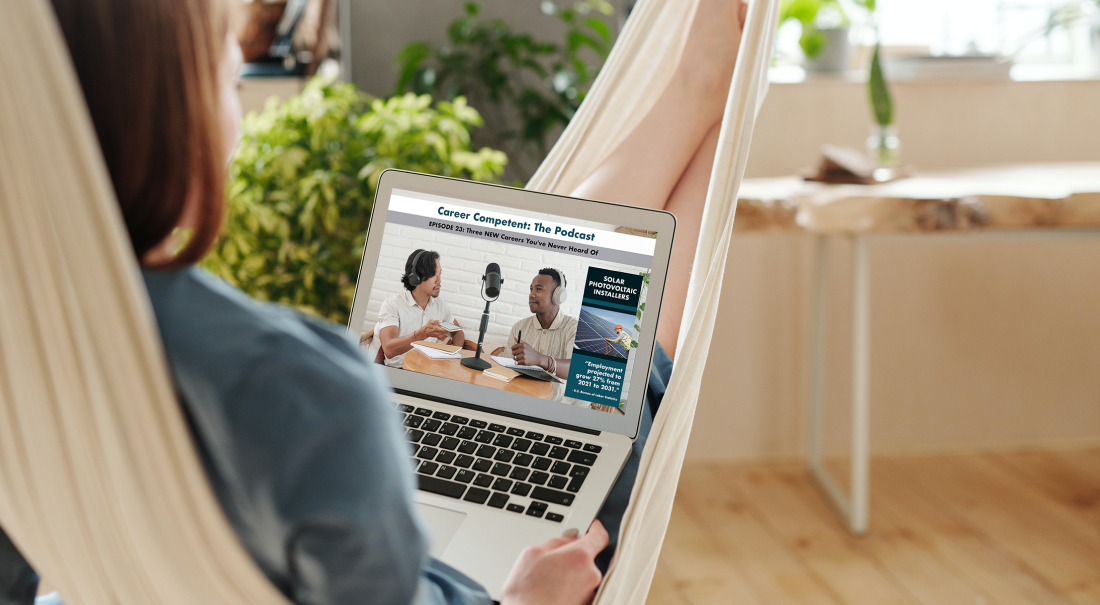 September 14, 2023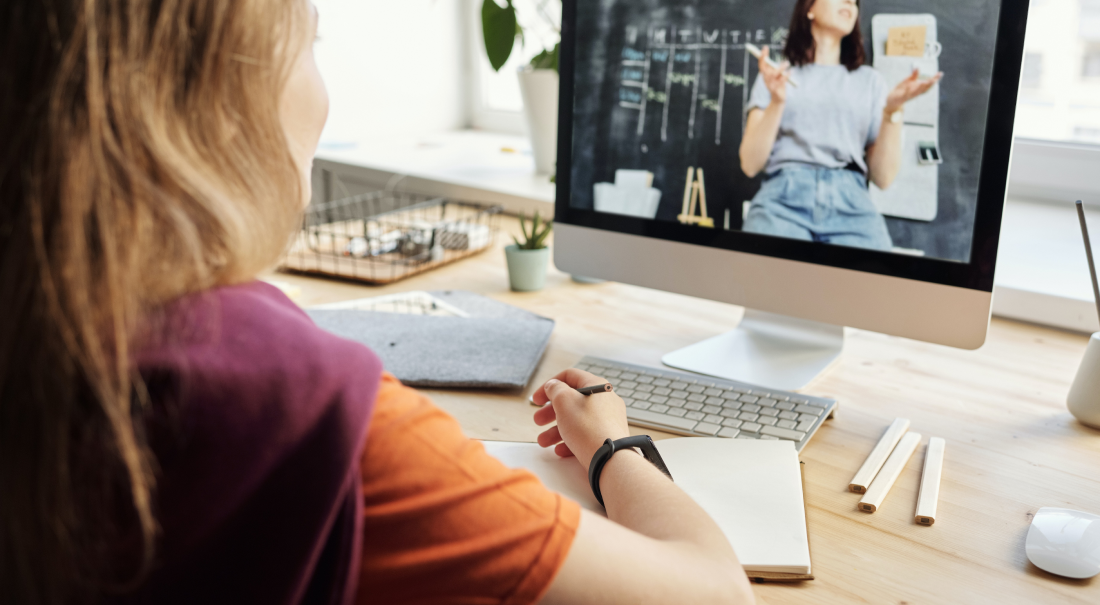 September 12, 2023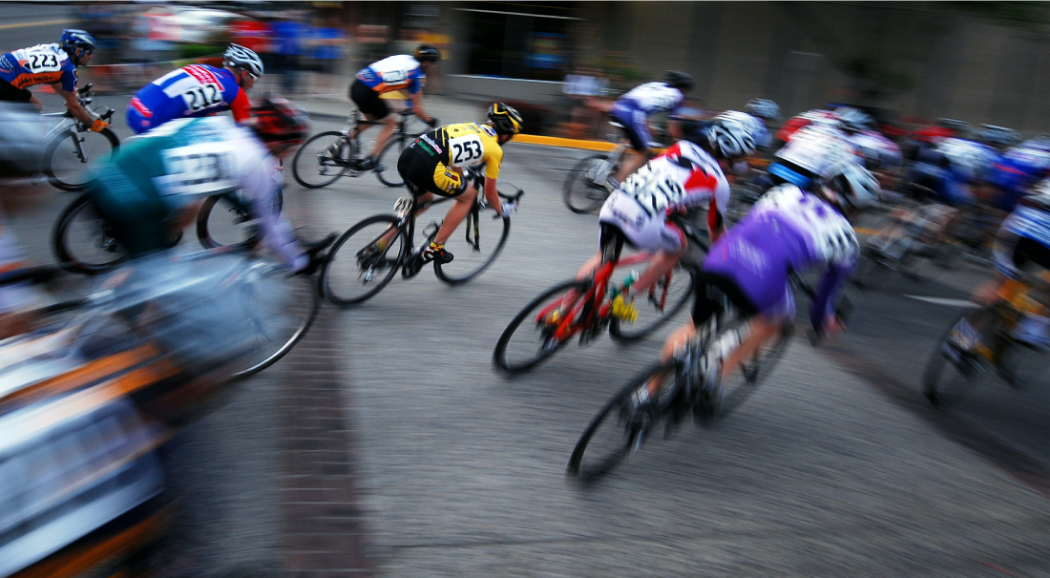 September 7, 2023