Got a podcast? Congratulations! You're one of more than a million podcasters who will publish new episodes this year.
It's official: Podcasts have gone mainstream. That means there's no better time than now to think about how to attract a bigger audience.
Have you thought about livestreaming your podcast? How about simply recording video alongside audio to create a video version?
It's easier than you may think. In fact, it's a great way to stand out in the sea of podcasts by giving your audience another way to connect with your content.
Read on to discover how video podcasts are an accessible, affordable, and convenient way to get more subscribers and grow your audience.
Why video podcasts are the next big thing
According to The Infinite Dial 2020, a yearly report on consumer usage of media and technology by Edison Research, at least 100 million Americans will listen to a podcast at least once a month this year. That's a 16% increase over last year, and it shows no signs of slowing.
Nonetheless, even as the number of podcast listeners grows, some people don't listen to them or refuse to outright. In late 2019, Mozilla found that the number of people who never listen to podcasts is just slightly less than the number of people who listen to them daily. Reasons why people don't listen to podcasts vary, but Edison Research suggests that the most common reason involves a simple dislike of the medium.
So what if we could offer this demographic our content in a way that worked for them?
As it turns out, we can. And the industry is starting to figure it out. In July, Spotify announced that it would start supporting video podcasts.
As a vehicle for podcasts, video has a few distinct advantages:
It meets people on a platform they know and like. Even in 2020, The Infinite Dial found that Pandora and Spotify remain the two most known and used audio platforms. However, both platforms have higher barriers of entry for podcasts. In contrast,

YouTube is the second-most trafficked website

in the world, and Facebook is the fourth. These accessible, familiar platforms require no downloading on the viewers' part and no extra hoops or confusing submission processes for creators.
A lot of people already listen to podcasts on their computers. Mozilla found that 27% of podcast listeners use their computers to listen. Only daily podcast listeners prefer their smartphones.
Video is already the #1 form of content online. Video content is so big that Cisco identifies our

consumption of video as the main factor driving the demand for more bandwidth

all over the world.
Video enhances engagement with your audience. Many video platforms, like YouTube, have a real-time chat feature that makes it easier for your audience to interact with you. Livestreaming lets podcasters take video to the next level and engage in this live conversation while streaming.
We fully expect other major players to follow Spotify's lead soon, but that doesn't mean that the advantages of video podcasting need to be only for them. New technologies and video podcasting software are emerging that make it easier than ever to record video or livestream from devices you already use.
That's right. Your podcast could have the power of live or recorded video at its back. No fancy equipment needed.
How you can use video podcasts to get more subscribers
Imagine filming your podcast recording and livestreaming that video on YouTube while you do live edits and chat with viewers. Now imagine doing it on your iPad, where there's no learning curve for the hardware. Sound too good to be true? That's what the future of podcasting is moving toward.
Here are five reasons you might want to embrace that future:
1. Harness the power of YouTube and other social media platforms
Social media remains a dominant force online, and it's not going anywhere any time soon. Most brands have a social media presence and an audience built there. Figuring out how to funnel that audience from the platform to your own website or podcast feed creates its own challenges. However, hosting a video podcast on YouTube, Facebook, Twitch, or another platform can cut out the leap audiences need to take altogether.
In the case of YouTube, especially, social media can significantly boost your podcast's visibility. Put YouTube's search algorithms to work and let interested consumers find you.
2. Boost engagement with visual content
Humans are visual creatures, which means that audio-only podcasts can pose a challenge to some. Video podcasts solve this problem entirely by introducing visual content alongside the conversation. Best of all? You can really get creative with it to boost interest and engagement. Some ideas you might consider include:
Display CTAs or subscription links that remind your viewers to sign up, even if you aren't actually saying anything about it

Monetize your channel

with affiliate links or deals that you promote on-screen
Grow familiarity with your brand by introducing branded assets like logos, graphics, and opener videos
Give your viewers a friendly face to look at and connect with as they listen
Display names and titles in your videos to help viewers follow along
Develop on-screen graphics to enrich the conversation — think factoids, fact checks, or other tidbits of information
3. Interact with your podcast audience in real time
Want to build loyalty? Show your audience you see and hear them. Include them in the conversation and make them functionally become a part of the show. This is one of the biggest advantages that video podcasts have over purely audio ones — your audience isn't limited to likes and shares when it comes to engagement.
Speaking of which …
4. Create shareable clips of your video podcast
Podcasts are notoriously difficult to share on social media, which is why word-of-mouth is so important in any podcast's advertising strategy. When you work with video podcasting software like Switcher, you'll not only empower guests to share the long-form video but also make it easier than ever to repurpose content into bite-sized clips that they can then share and post on other platforms.
5. Show your podcast subscribers the world
Remember that we mentioned you could use an iPad or another mobile device to record or stream your podcast? With multicamera livestreaming software that works on your iPad or iPhone, getting creative with your video podcasts is a breeze. Imagine if your creativity were no longer limited to a single recording room. Imagine if you could:
Give your audience a tour of your showroom, kitchens or front of house, church, offices, etc.
Follow a host as they interview event attendees
Interact with students in a classroom
Livestream your road trip
Connect with your crew in the studio (or other remote guests) while you're somewhere else
Create a remote video podcast of multiple guests all over the world
Livestreaming and video podcasting have never been simpler — yep, you read that right
Are you getting ideas yet for that video podcast you're thinking about? Good.
Video podcasts are the next big thing as podcasters learn how to harness the power of video content. There's no better time to start thinking about how you could leverage them than right now.
If you're wondering how to get started, check out Switcher. This powerful, intuitive video podcasting software runs on iOS devices so you can get straight to work recording on the iPhones and iPads you already know and love.
Video can make your podcasts accessible to new audiences, and Switcher can make livestreaming or video recording accessible to you.
Sign up for a 14-day free trial of Switcher Studio today!
Subscribe to the blog
Sign up to receive notifications whenever a new blog post is published. You may unsubscribe at any time.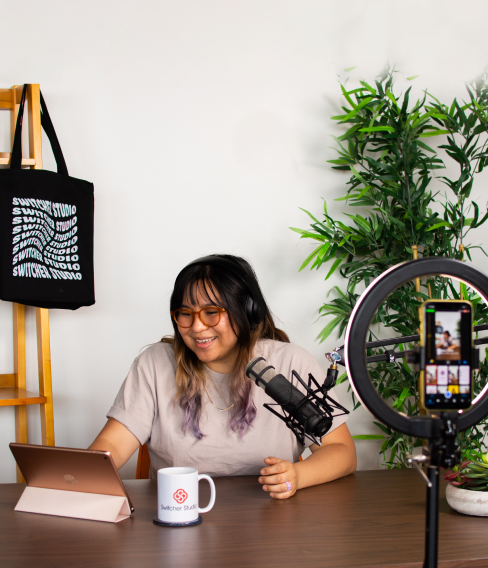 ---
About the Author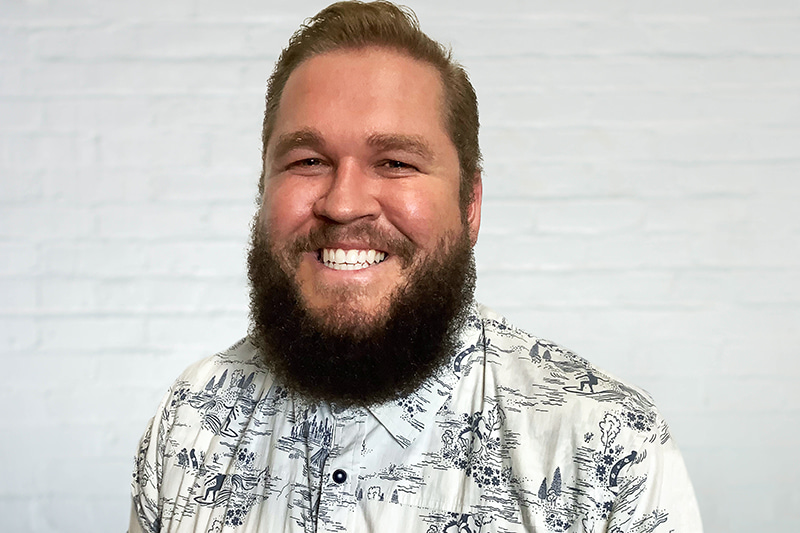 Nick Walker, Switcher's creator marketing manager, is the co-creator of a biweekly shoe-themed podcast, which he's been co-hosting for the past two years. Before joining Switcher, he spent nearly a decade working in digital, partner, and influencer marketing.