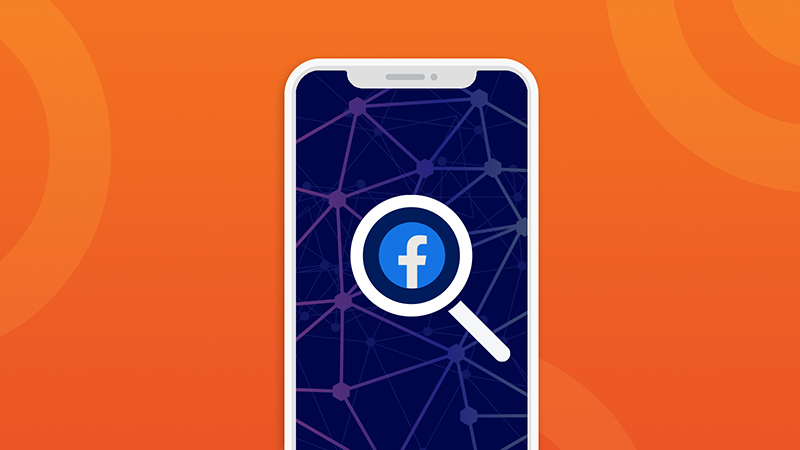 Wondering how social media algorithms work and how you can use data to build your social media presence?
If you believe social media marketing is not a data-driven world, then you are going to want to pay attention to this blog post. Social media marketing is a valuable tool in any marketing strategy, including how you promote your livestreams and drive consistent viewership.
Before you can really succeed on social media, including through successful livestream content, you first need to understand how these social platforms work. In this blog post we will focus on social media algorithms for Facebook and Instagram in 2021 and talk about how you can achieve the following:
Understand social media algorithms to optimize your content's performance
Build a loyal following to represent your brand online
Develop a strategic content plan based on your social media analytics
What are important metrics on social media?
Before we dive into Facebook and Instagram individually, there are a couple of key metrics that apply to algorithms across all platforms — including others like YouTube and Tik Tok. These are engagement and frequency!
Social media is built around community and harnessing interest in a certain topic. With that in mind, every algorithm is designed to push out the most favored content to a wider audience. This is why engagement with your post plays a pivotal role in obtaining higher numbers for key metrics such as organic reach and impressions.
Engagement is the amount of interaction your post and content receive. This includes comments, shares, likes, clicks, and more. The more users spend time with your content, the more the social media platform algorithms will reward you!
With engagement also comes frequency. Frequency is broken into two categories:
Frequency of posting: There is new content almost every second on every platform. These algorithms are designed to push out the newest content first to keep users interested and informed. There is also a fine line between quality and quantity when it comes to social media; in reality you need a mix of both. However, just because you need to stay connected to stay top of users' news feeds does not mean you can sacrifice the quality of your content! The trick is to plan ahead — but more on that later.
Frequency of engagement: The amount of time it takes for users to interact with your content plays a large role in how it will perform. The number of actions your post receives in a short amount of time will determine how the algorithm will push it out to more of its users. These algorithms also take into account the overall frequency of engagement with your profile page. This is where quality comes into play! If you post every day over the course of one week, but only one or two of your posts receive high engagement and the others do not, then the algorithm will take this into account.
How the Facebook algorithm works and how to make it work for you
According to Sprout Social, 2.79 billion people globally use Facebook, making it the most used social media platform in the world. Maybe just sit with that for a minute before you continue reading.
Back in January 2021, Facebook released new details about its algorithm.
If you want to get really technical about it, I would suggest you read this article from Facebook Engineering. But here are the key takeaways of how the Facebook algorithm works:
Facebook posts in a user's network get ranked/scored based on predetermined criteria such as type of post (video, photo, etc.), recency, etc.
Facebook will then discard and/or demote posts that it thinks a user will not engage with or that it knows users do not want to see (clickbait, misinformation, or content they've indicated they do not like). These decisions are based on a user's behavior.
Facebook then sorts through the remaining posts in a user's network and scores them in a more personalized manner and then ranks them in terms of value and likeliness that a user will interact. (For example, Richard is likely to watch a tutorial video from his photography group, but he is more likely to post a heart reaction on his aunt's recent photo post with her dog.)
Finally, that order is then organized so the user has a good selection of various media types in order to keep them interested and scrolling on the news feed.
What the algorithm considers for ranking posts on Facebook:
Relationship:

Is the post from a person, business, news source, or public figure that the user often engages with (e.g. messages, tags, follows, etc.)?

Content type:

What type of media is in the post, and which type of media does the user interact with most (e.g. video, photo, link, etc.)?

Popularity:

How are people who have already seen the post (especially your friends) reacting to it? Are they sharing it, commenting on it, ignoring it, smashing that angry face?

Recency:

How new is the post? Newer posts are placed higher.
So what does all this mean for you? Here are a few tips to get the algorithm on your side.
Engage and prioritize conversation from your audience:

Post questions, drive your audience to share information in the comments, and respond to your audience quickly! Getting them talking in the comments, whether it's with you or each other, will tell Facebook this content is interesting to your community.
Get to know your audience:

When is your audience online? What kind of content are they more likely to engage with in the morning vs. the afternoon? Pay attention to these details to leverage each post in the ranking.
Don't just post to post:

Make your content worthy of your audience's attention. Facebook knows what your audience wants to see from you, so it's important to feed the beast what it really needs to succeed.
Become friends with Facebook Creator Studio:

Facebook's analytics tools are there to help you understand your content and your audience's relationship to your page/brand. Embrace this friendship wisely!
Instagram algorithm explained — including Instagram Stories, Reels, and IGTV
Instagram is owned by Facebook, so of course there are some similarities between how their algorithms work. Users interact with these platforms in different ways, however, and each of their algorithms cater to their users' behaviors.
Key differences between Instagram and Facebook
Facebook may be the largest social media platform in the world, but studies have shown that, in terms of engagement and organic reach, Instagram produces higher results.
Before we dive into the Instagram algorithm and how to make it work for you, it's important to really understand why this channel is "easier" to grow on compared to Facebook.
Audience demographics: Instagram attracts a younger demographic on a more frequent daily basis than Facebook. According to

Sprout Social

, Instagram's primary age group is 13-29, whereas Facebook's is primarily 18-49. They say kids spend too much time on social media, and I think they really mean kids spend too much time on Instagram.
Engagement: A recent study has shown that brands see

10x higher engagement rates on Instagram than on Facebook

. This may be due to the fact there are more diverse ways to scroll through content (Stories, feed, Explore, etc.) and that users on Instagram historically spend more time on the platform than users on Facebook.
Content types: Photos, videos, Reels, Stories, carousels … there are a lot of different forms of content on Instagram to keep users engaged for longer periods of time.
I could talk about the differences between Facebook and Instagram for the rest of this blog post, but let's get to the good stuff. For more information on Instagram vs. Facebook, I would recommend reading this article.
How Instagram's algorithm ranks content
According to Instagram, there are six key factors that play a role in how the platform distributes its content to each user.
Interest
Instagram not only pays attention to whom you follow but also the accounts you've interacted with and the type of content you've shown interest in from those accounts. For example, if you like National Geographic's IGTV videos on a more consistent basis than you like their standard photos, the algorithm will push more IGTV content to your news feed. Remember, these platforms want your likes, comments, and shares!
Interest on Instagram is really a prediction the platform makes about how likely you are to make a physical interaction with the content. The platform will rank content that is likely to resonate with you, from the accounts you follow as well as those similar. This is what makes Instagram a more viable platform for discovery and growth than Facebook.
In terms of engagements that are important to feed ranking, these are the top interactions types in order:
Comments
Likes
Saves
Reshares
Views
Relationship
Like Facebook, Instagram wants to make sure they are displaying content from the people and accounts that matter to you most in both your primary news feed and Instagram Story lineup. Instagram determines who matters to you based on your behavior in the app, evaluating:
Accounts whose content you engage with the most (including Stories and live videos)
Accounts you direct message
Accounts you search for
Accounts you engage with from the Explore page
Accounts, mainly friends/family, you may know in real life
This is why it's important to stay engaged on a consistent basis with your Instagram community even outside just the comments section. If someone directly messages you, start a conversation and harness that relationship!
Timeliness
Instagram heavily cares about when you post because it always wants to encourage real-time conversation as much as it can. Since Instagram is a more active platform, consistency at key times of engagement is important. This channel pushes quantity, but luckily there are a lot of different forms of content to post so you do not feel repetitive in messaging.
This is also where content such as Instagram Stories become prevalent. Instagram serves you Stories based on both relationship and timeliness! The newest Story will always be first in your lineup.
Frequency
Instagram really knows everything including how often you use the app. If you're a frequent scroller, Instagram will more likely show you content in chronological order so you see the newest content first every time you open the app. If you open Instagram less frequently, your feed will be sorted based on relationships and what it thinks you will engage with the most.
It's less about how quickly your post receives engagement (like on Facebook) and more about how frequently users engage with your content and profile entirely.
Following
This metric is always interesting to me! Whom you follow and who follows you does play a role in the algorithm. This is why you do not buy followers!
Whom you follow: If you follow a lot of people, especially all very different people and accounts, Instagram has more options to feed you diverse content. So you most likely will not see content from everyone that you follow. Whom you follow also tells Instagram your interests — and whom you follow and engage with consistently tells them even more.
Who follows you: Who follows you tells Instagram who is most likely to be interested in your content. This is why it's important to really harness a type of content that attracts the right audience to your profile page. Instagram takes this information into account when they recommend similar accounts and content to their users.
Usage
Instagram knows how often you open the app, how you spend time on it, and how much time you will spend scrolling on a daily basis. If you only spend a few minutes on the app every day, you will see top content from those you follow. If you're a frequent user, you will see the newest content, and once you've scrolled through everything, you will begin to see suggested new accounts based on your previous actions.
The craziest part is that everything you just read is Instagram's algorithm for mainly news feed content. There are some slight differences in how Instagram caters content to its users in other sections like the Explore page, Stories, Reels, IGTV, and more.
So what does this all mean for you? Here are a few tips to get you started with determining your Instagram strategy:
Stay up to date: Instagram is always experimenting. The success and popularity around Reels have proven that if you stay up to date with new content types Instagram has created, you can succeed quickly!
Interact as much as you post: Instagram is a hands-on platform. Both the algorithm and your audience want more from you than just frequent quality content that they can engage with. They want to engage with you directly as often as possible!
Be diverse in your content types: Plan your content ahead of time and have a mix of video, photos, carousels, Reels, and IGTVs. This will help cover all your bases when it comes to Instagram's robust algorithm and all the diverse places to find your content.
Related Posts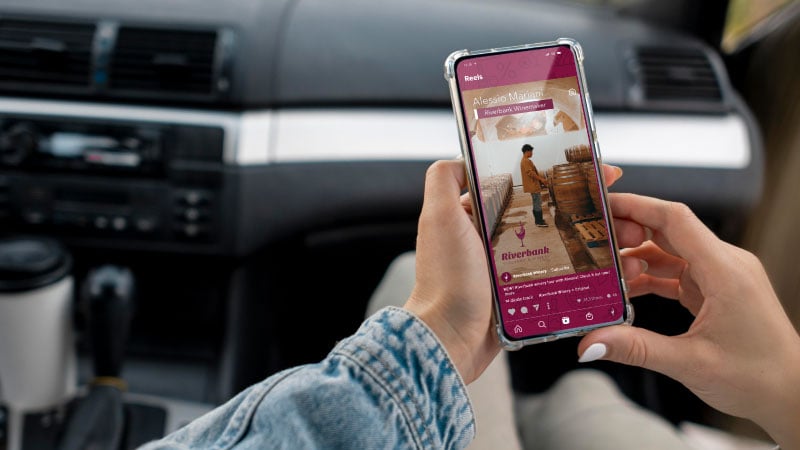 September 13, 2022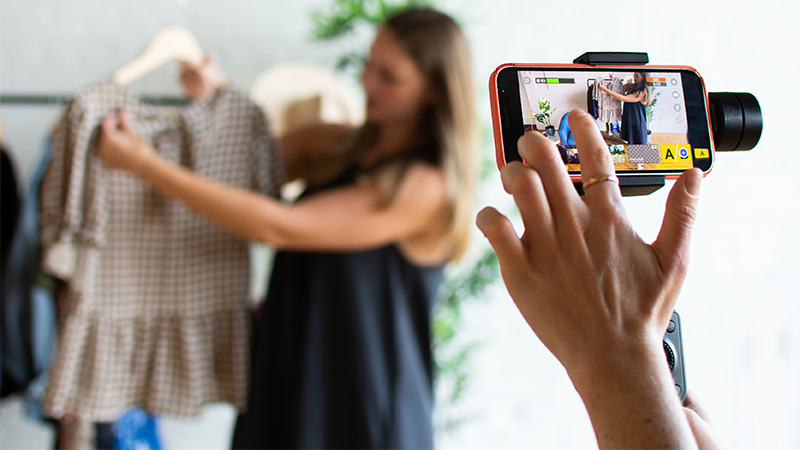 September 2, 2022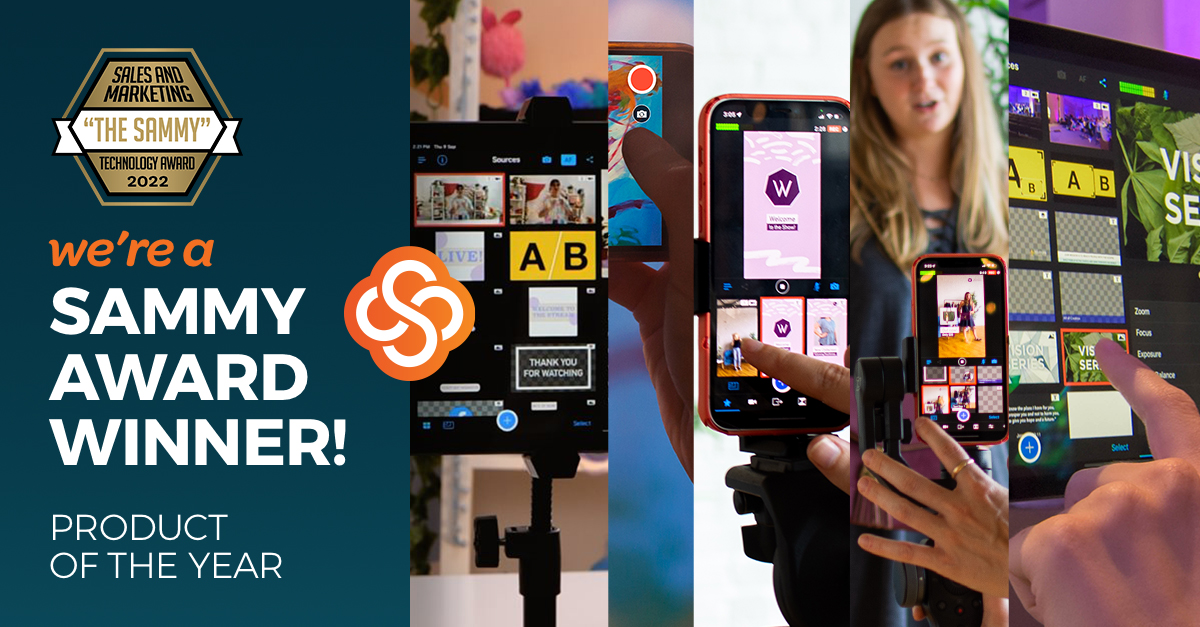 July 28, 2022