All the ingredients you need for a live cooking show
Show off your chops with your very own cooking show. Switcher Studio makes it simple to livestream a multicamera show from your kitchen with just iPhones and iPads. Switch angles and edit your stream in real time — capturing both your kitchen and your knife skills.
Whip up a livestream in no time flat
Whether you're a pro chef in a restaurant kitchen or a foodie in your own apartment, you can create an amazing cooking show with Switcher Studio. Switcher lets you connect up to 9 iPhones and iPads to capture every angle, and its familiar iOS interface lets you live-edit your stream with simple taps. So you can literally make a soufflé and a show at the same time — or put your sous chef on editing duty! No prior video-editing experience required.
Bring any type of cooking show to life. Roll in graphics and prerecorded video to play an opener or reveal how you prepped ingredients before your stream. Or go full-on Top Chef and stream a competition. Add in lower thirds and text to show who's behind the counter and what ingredients they've got to incorporate. You could even take a cue from Rachael Ray and bring in amazing guests. Have them join you in your kitchen or remotely through Video Chat.
Bypass algorithms, ads, and content recommendations. White label and stream directly to your own site or a private URL — even create playlists.
Made with Switcher
Check out what our users are creating with Switcher Studio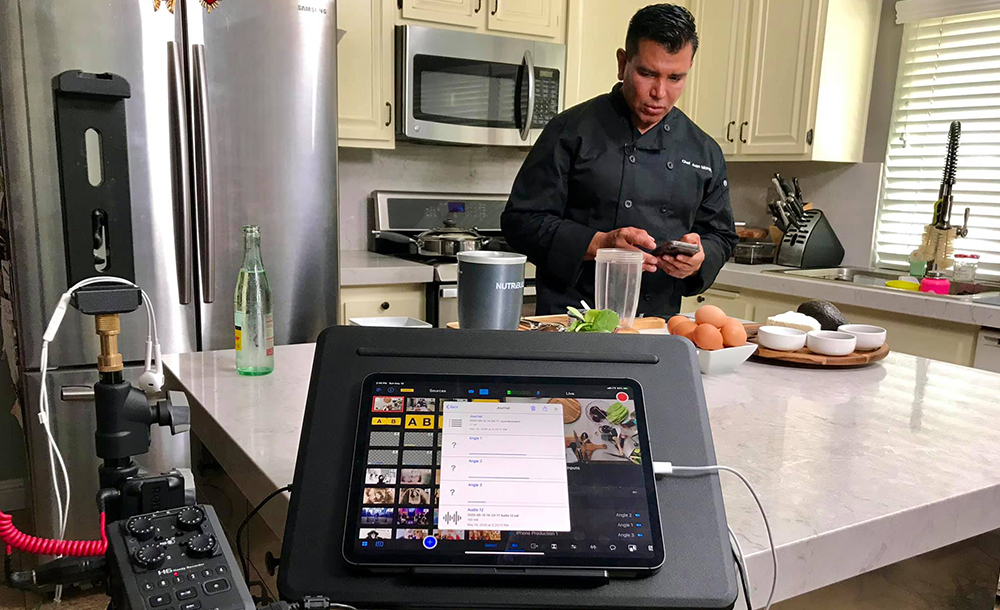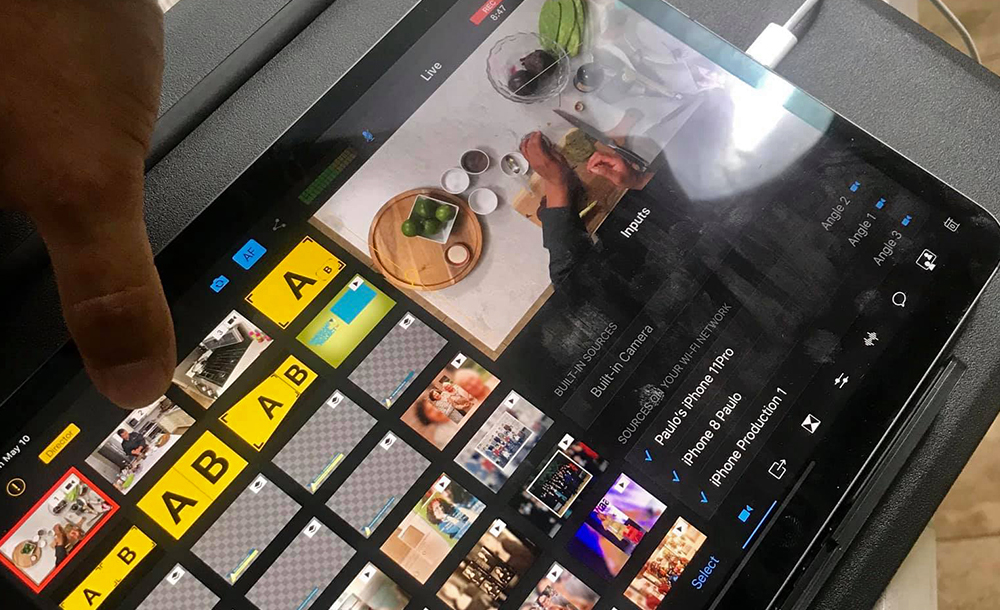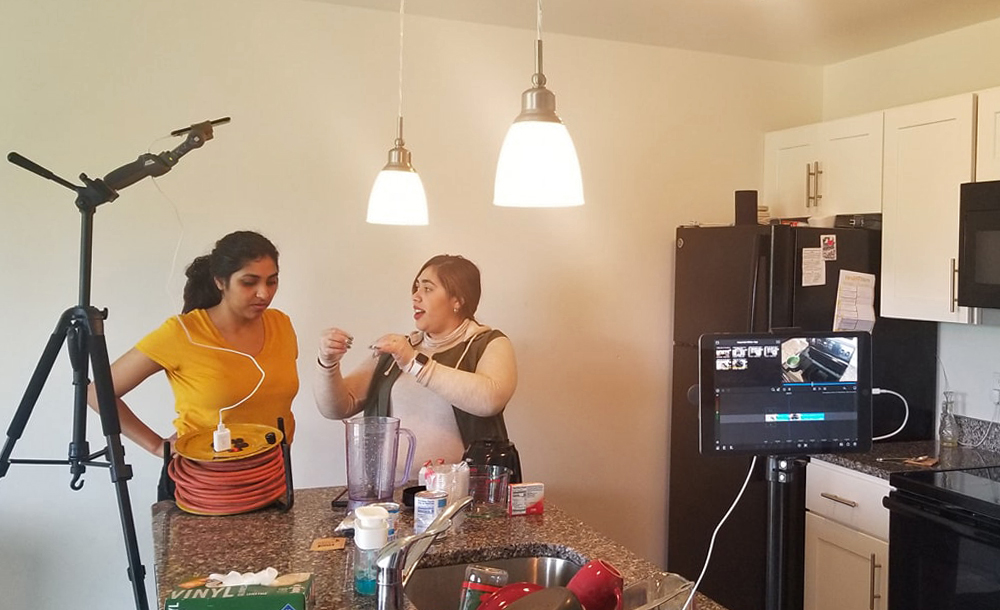 Stream a show so good they can almost taste it
Every chef needs the right tools. Check out the tools that make Switcher a fit for streaming — or recording! — your cooking show.
Capture every angle and switch with a tap
Switcher lets you sync up to 9 iPhone, iPad, or iPod cameras on one Wi-Fi network to ensure you capture every angle in your kitchen — your counter, your stove, your cutting board, your recipe book, and beyond!
Roll in prerecorded video
If you kneaded dough before the show, you can still stream it! Easily add in prerecorded videos to show grocery store shopping tips, clips of your cooking prep, openers, or credits.
Easily add in graphics and text
Brand your show with graphics and logos, or add in text and lower thirds to introduce guests, segments, ingredients, recipe tips, and more!
Record and export your video for later
Some recipes are better the next day — and some videos are too. If you don't want to livestream, Switcher also lets you record multicam video and upload it later!
Perfect your audio by connecting a mixer
If you want more control over audio, you can bring in wireless mics or hook an audio mixer up to Switcher, ensuring viewers hear you and not the blender.
Stream to the platform of your choice
Switcher connects directly to Facebook, YouTube, Microsoft Stream, and Twitch — or you can stream to another platform using Custom RTMP. Meet your audience where they are!
Hear Sun Basket's Streaming Story
How do you make use of affordable digital marketing solutions and cut through the clutter to reach customers? Sun Basket, a healthy meal kit delivery service, is doing just that by using Switcher Studio to integrate livestreaming into their marketing strategy.
Read The Case Study
"Switcher Studio has massively helped us to get in front of our existing audience using live video as well as grow this audience thanks to the power of video (Facebook loves live). It's so quick and simple to use with an interface that lets you look very professional even if you have no background in video production. We would recommend it to anyone wanting to go live or enhance their lives."

Zoe's Fancy Cakes
"Facebook Live continues to outperform 'regular' video content and static, in-feed content by a long shot."

Alicia Egan

Marketing Associate — Social Media, Sun Basket
"Live video, specifically for going Facebook Live with Switcher, is a great opportunity to talk directly to our customers right then and there. We actually have our head chef, the person that's made thousands of recipes for us, there to answer any questions viewers submit, and we show different camera angles like a real TV production."

Matt Chavez

Video Producer, Sun Basket