Switcher Studio 3.8 introduces RTMPS secure streaming and more
Security of user data has been an ongoing topic in 2018 - With Switcher Studio 3.8 we are putting security front and center with RTMPS secure connection SSL streaming.
RTMPS Secure Streaming
Now anytime you go live on Facebook, Switcher will automatically prompt the user to stream via a secure connection and encrypt your stream.
Using an encrypted connection will make it more difficult for third-parties to sniff your stream key and stream URL. It will also enable you to go live on different networks with fewer headaches and lessen circumstances where you may need to open special ports and modify network settings.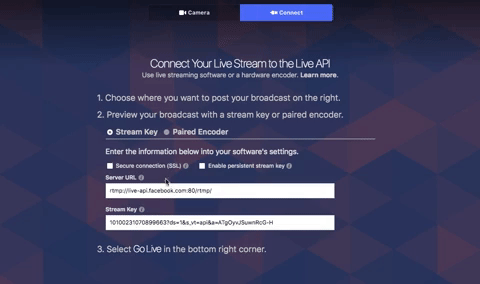 *Note: older versions of Switcher do not support RTMPS - make sure you are using the most recent version of Switcher to take advantage of this new feature.


In-App Animated Templates
In addition, Switcher Studio 3.8 introduces a series of new in-app animated templates. This makes it easier than ever to customize your stream and give it a professional look.
You can also add CTA's (calls-to-action) in your broadcast with animated templates and hashtags/handles to direct your viewers toward your social accounts. A full tutorial and walk-through is available on the
Switcher Studio Help Center.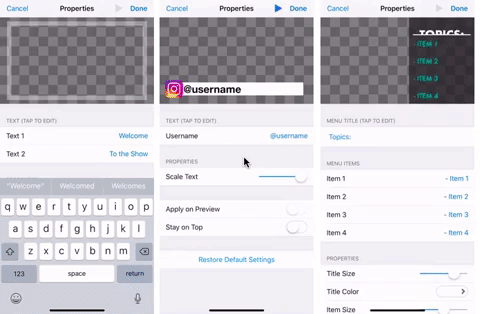 Stay on Top
This update also includes a new option in the image editor that allows you to toggle the z-index of an asset. This allows you to add an overlay and set the graphic to always appear on top during your recording or broadcast.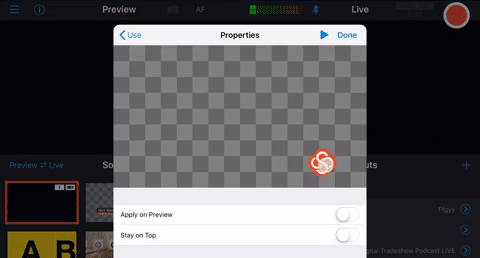 Now you don't have to worry about adding lower-thirds and overlays that get in the way of a logo or watermark. Just pick one asset and turn on "Stay on Top".
Swap Mode
This pro feature allows advanced users to enable the "preview" window and quickly make cuts. With

Swap Mode

enabled, sources (cameras, full screen images and video) are swapped, or selected back. This means that, when you press ⇄

then the

sources that are in the program feed become selected in the preview window.

Primary benefits include:
The ability to quickly switch between two angles used frequently during a production.

The ability to retain a special multi-view

configuration while switching out a primary source
NOTE: Overlays (including titles, lower-thirds, logos and postcard) work exactly as before - nothing changes with these asset types when swap mode is enabled. Swap Mode can only be used with a single multi-view effect at a time.
Hex Code
This simple addition now gives more fine tuned control over color selection when using in-app titles and templates.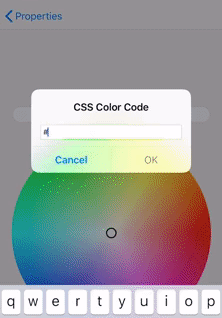 If your brand has a specified six character hex code you can match your colors exactly inside the Switcher app. This also make it easy to manage multiple template types and match colors across all assets.
A full list of What's New in Switcher 3.8 is available below:
Switcher Studio 3.8 is available on the Apple App Store today at: https://itunes.apple.com/us/app/switcher-studio/id908386221?mt=8