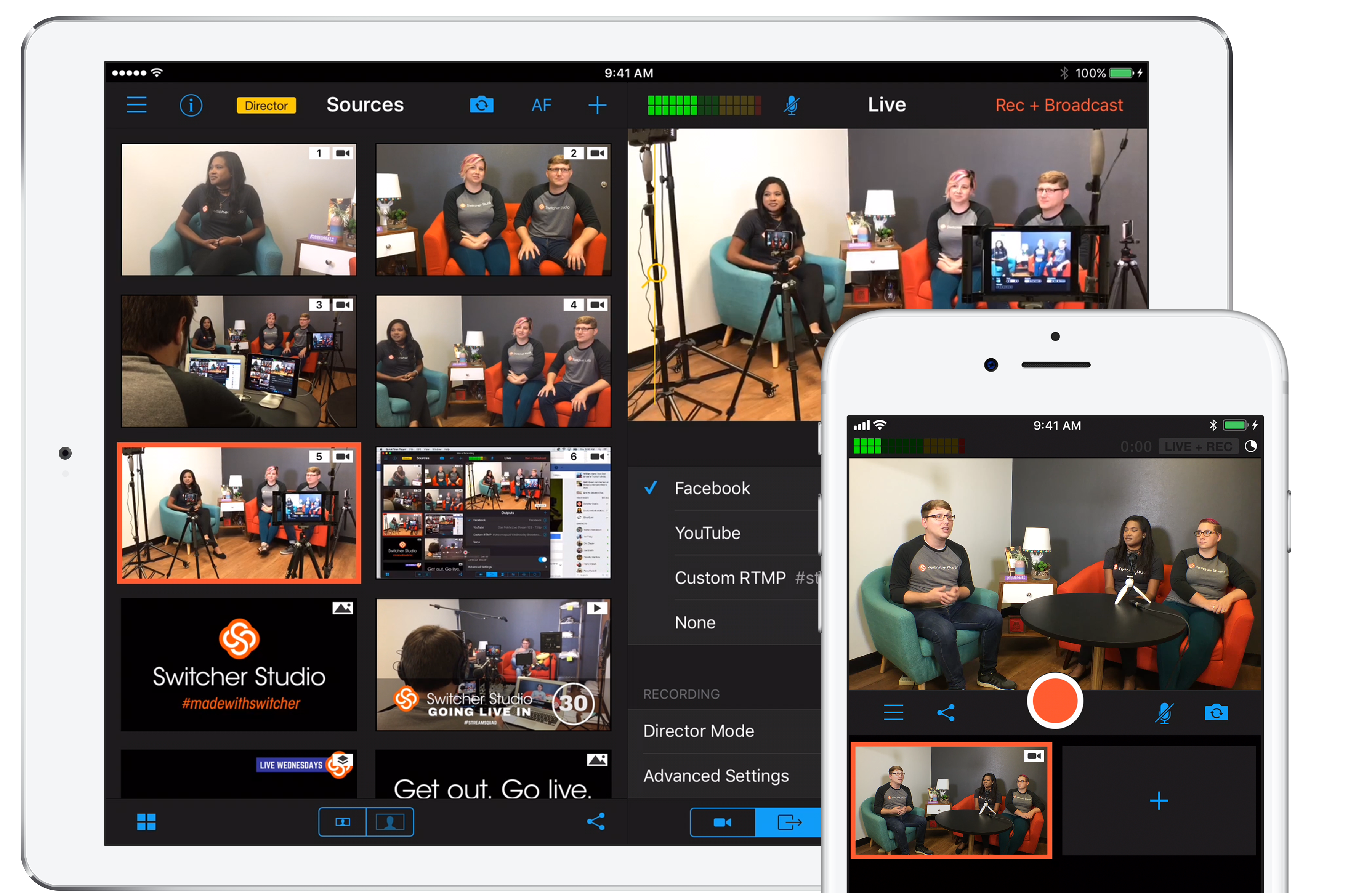 Tech startup offering live-video encoder service will be supported in Microsoft Stream
LOUISVILLE, KY (August 6, 2018) – Switcher Studio (Switcher), the Kentucky-based tech company that has developed a multi-device streaming platform for live videos, announced today a collaboration with Microsoft Stream. Microsoft Stream, a part of the Office 365 suite, gives businesses the tools and flexibility to securely create, discover, and share videos.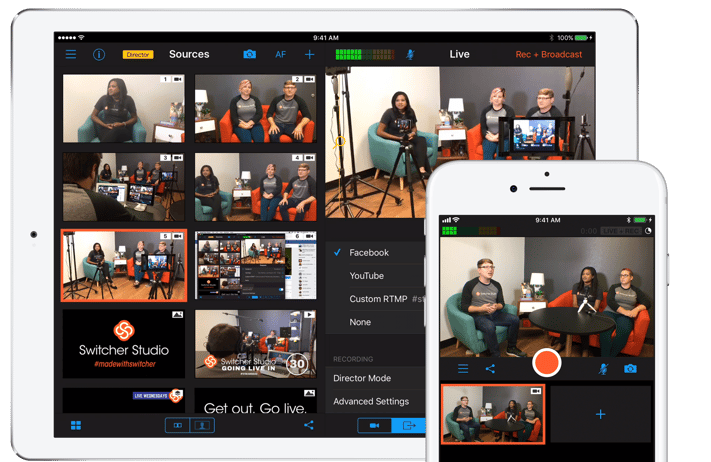 In the past, creating videos has been expensive, complicated, and time-consuming. Switcher, founded in 2014, changes that by allowing users to create high-quality, professional-looking videos, using hardware they already own. With Switcher, users can easily switch from multiple camera angles using iPads and iPhones. Users can also add in logos, effects, photos, videos, and more to their live streams. With Switcher, anyone can master live stream content like the pros.
The integration with Microsoft Stream makes the Switcher platform easier to incorporate into daily work because so many businesses are already using Microsoft 365. With the seamless integration, simply select Switcher as your encoder in Microsoft Stream, then use your iPhone or iPad to send video directly to your audience.
"Switcher enables businesses, organizations, and any content creator to produce professional-quality, live videos easier than ever before. I'm proud of the work we've done to integrate these two platforms in such a way that the user experience remains effortless. Switcher and Microsoft Stream are the perfect combination of two easy-to-use platforms for creating engaging live video content."

- Nick Mattingly, CEO & Co-Founder, Switcher Inc.
Microsoft Stream is an enterprise video service where people in your organization can upload, view, and share videos securely. With the Microsoft Stream new live events capability, Switcher, an iOS live encoder, can integrate for ease in use across the services.
Switcher and Microsoft Stream can be used for a variety of purposes including meetings, training videos, announcements, updates, events, online learning, and more. Switcher's unique video creation platform is trusted by brands like Golf Channel, Mars Incorporated, Bing Ads and thousands of other businesses and individuals from over 115 countries. Together, these platforms can revolutionize the way people engage with live stream content.
"Microsoft Stream provides users with a secure platform for creating, streaming and sharing live video content within organizations. With the integration of Switcher Studio, users can now easily set up dynamic, multi-camera live streaming in Microsoft Stream, using the mobile phones and tablets they already own."

- Vishal Sood, Partner Group Program Manager, Microsoft Stream
Microsoft announced the public preview of this feature on August 1, 2018.
Learn more about the integration of Switcher and Microsoft Stream here. Switcher currently offers a 14-day free trial as well as an affordable monthly and annual subscriptions.
About Switcher Studio
Founded in Louisville in 2014, Switcher, Inc. has built a mobile production suite that allows content creators to use an iPhone or iPad as a portable video mixer. With its iOS app, desktop tools, cloud services, and support, Switcher, Inc. aims to help businesses and creators get the most out of their social video to expand their audiences and grow. Switcher Studio is trusted by brands including
the Golf Channel, Mars Candy Company, Bing Ads and thousands of other businesses and individuals from over 115 countries.