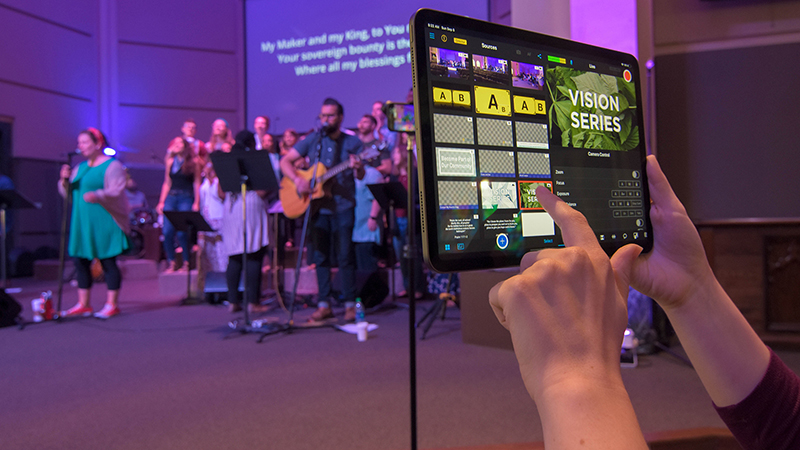 More and more churches are livestreaming their worship services as a way to reach people. Much like sermon podcasts, church livestreams let you reach curious new attendees, distant friends and family, and long-time members who can't always make it to Sunday services. But unlike sermon podcasts, livestreams let these people engage with the service in real time (as well as afterward, for that matter). Livestreams also share more than just the sermon — viewers get to participate in the prayer and worship music too.
But that's the why, and we've already covered why to livestream your church services. Today we're talking about the how: how to livestream your church services — and how to do it for free.
If you're considering livestreaming your services, you may feel intimidated by the idea. But livestreaming is much easier than you may expect. With just a few tools that you likely already own, it is possible to stream your services without purchasing anything.
Livestream from a smartphone
Let's talk about gear. Before spending money on an expensive camera, remember that you have a powerful camera right in your pocket in the form of a smartphone. Your smartphone is all you need to get started with live video.
As an example, take a look at the new iPhone 11, which has 3 different lenses: a 2x optical-zoom lens, a wide-angle lens, and an ultra-wide lens. With those options, your cell phone will be more powerful than most webcams — and cheaper than setting up a computer, capture card, and traditional video camera.
Someone (whether you, a tech team member, or a volunteer) can simply hold the phone in the back of the church, but for a more steady shot, I recommend picking up a simple tripod and phone clip. This way the video will be smooth and easy to follow.
If you want to get started without any extra gear, try using a book on a table to get a steady shot. Make sure it is set in a place where it won't get knocked over. Ideally this place will be high so you get a wide shot of the service. Another option for a camera placement is close to the front — this lets you pick up the best audio and get a better close-up picture of what's happening.
Here are a few other tips to keep in mind when you begin streaming live:
Make sure your device is fully charged before you begin. Consider charging the device while you are livestreaming if possible. Nobody wants their stream to end early because the battery dies!
Check your network and Wi-Fi strength. Without enough internet upload speed, your live stream can buffer and slow down for your viewers, possibly even stopping altogether. You can check speed by running a quick test at speedtest.net. The upload speed is the number to notice. You need about 3 Mbps to send out an HD (720p) stream. Double that if you want to stream in Full HD (1080p).
Choose a free platform
Now that we have a camera figured out, let's look at where we will be streaming our live video. Facebook and YouTube are two great platforms to start with. Both are free platforms with simple livestreaming tools and wide audiences. And, best of all, they both have free smartphone apps that you can use to livestream directly. This makes setup super simple.
Facebook
If you already have a church Facebook page with existing followers, this may be the best platform for you. Facebook makes it easy for your followers to engage with the video through comments, reactions, and shares. These shares also greatly extend your reach — ensuring your service reaches more people –— so you may want to encourage your church members to share the stream with their own friends and audiences.
To stream worship services to Facebook Live from your phone:
Open and log into the Facebook app.
Visit your church's Facebook page. (You must be an admin for this page.)
Tap Create a post.
Write a description to accompany your video.
Tap Live Video. (You may have to tap Add to your post to get the Live Video button to return.)
Tap the camera rotation icon to choose the phone's rear camera. (The Facebook app defaults to the front-facing camera.)
When you're ready to go live, tap Start Live Video.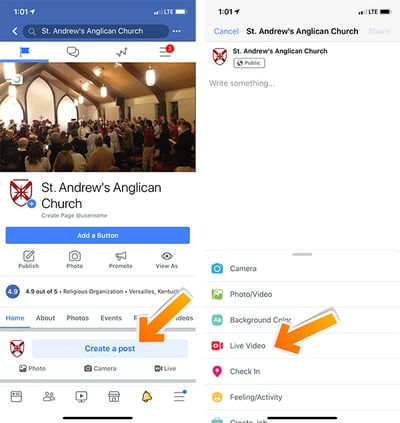 YouTube
YouTube is another excellent livestreaming platform for churches. Because YouTube has an embed option for live videos, you can actually embed and stream your live videos on your very own website, making it a great choice for churches who want their worship services accessible on their own sites.
Before you can livestream with YouTube, make sure that your YouTube channel has livestreaming enabled. (To stream to YouTube from the YouTube mobile app, your channel must have at least 1,000 subscribers, although you can use Switcher Studio to stream to YouTube without 1,000 subscribers.)
To stream worship services to YouTube from your phone:
Open and log into the YouTube app.
Tap the camera icon in the top right.
Tap the Go Live button on the right.

By following these steps, you can create livestreams that are simple, beautiful, and cost-effective. Once you're comfortable with streaming, you can start expanding on your broadcasts. Consider a better audio setup or using live-editing software like Switcher Studio to add graphics, videos, lyrics, and more to your productions.
---
For more tips and tricks, check out the rest of our blogs on livestreaming for churches and our YouTube channel.
Related Posts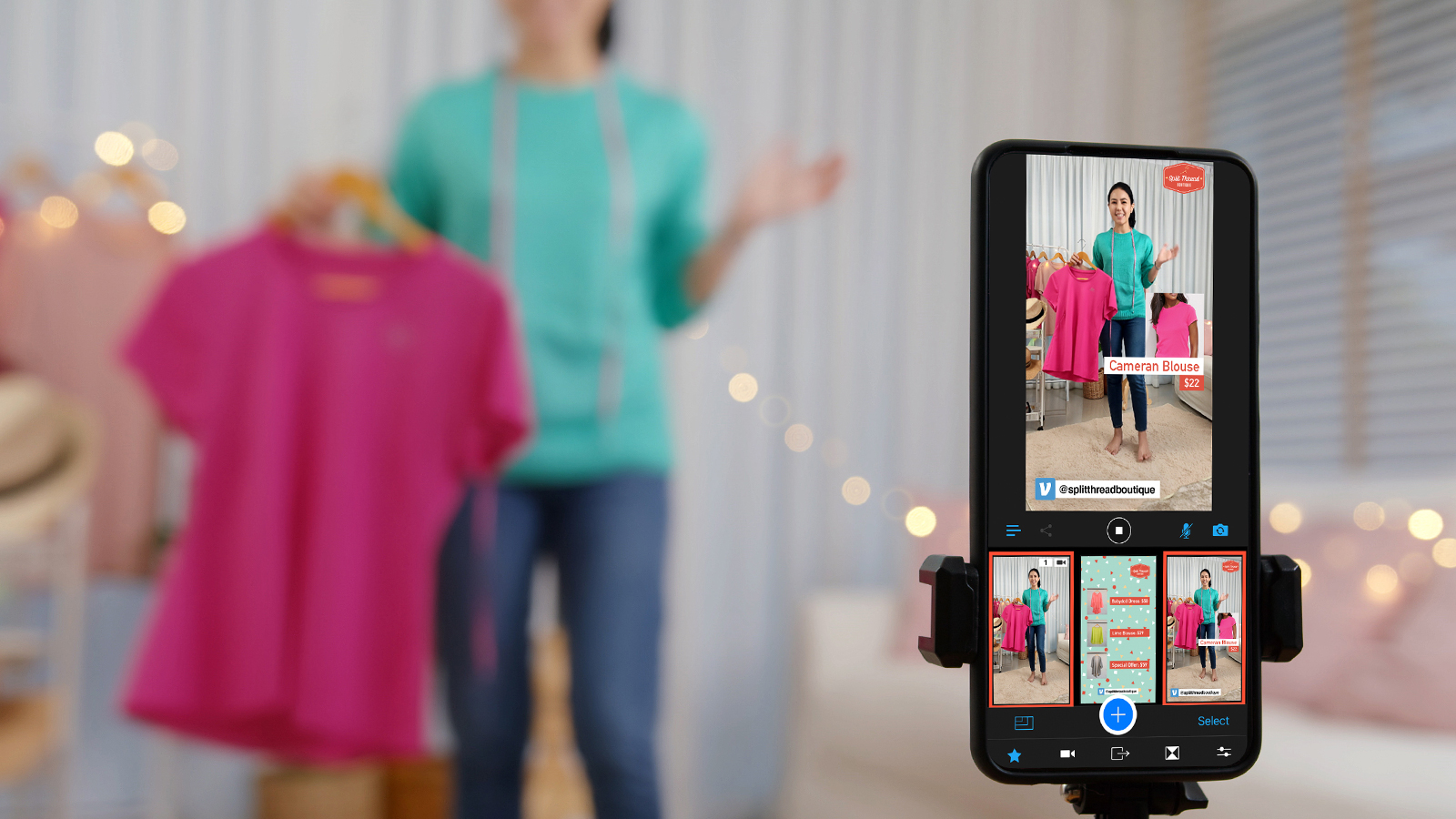 June 24, 2022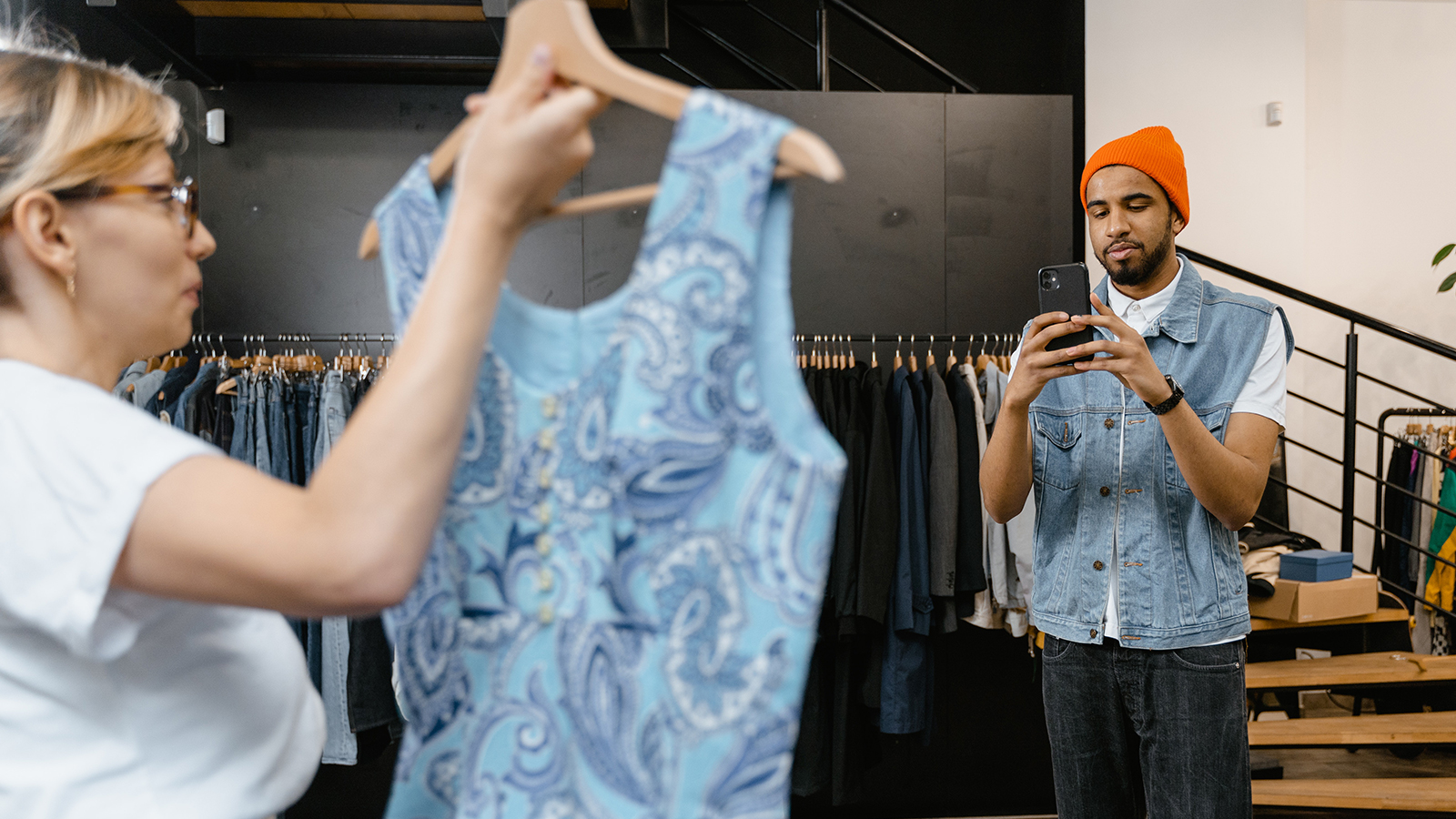 March 29, 2022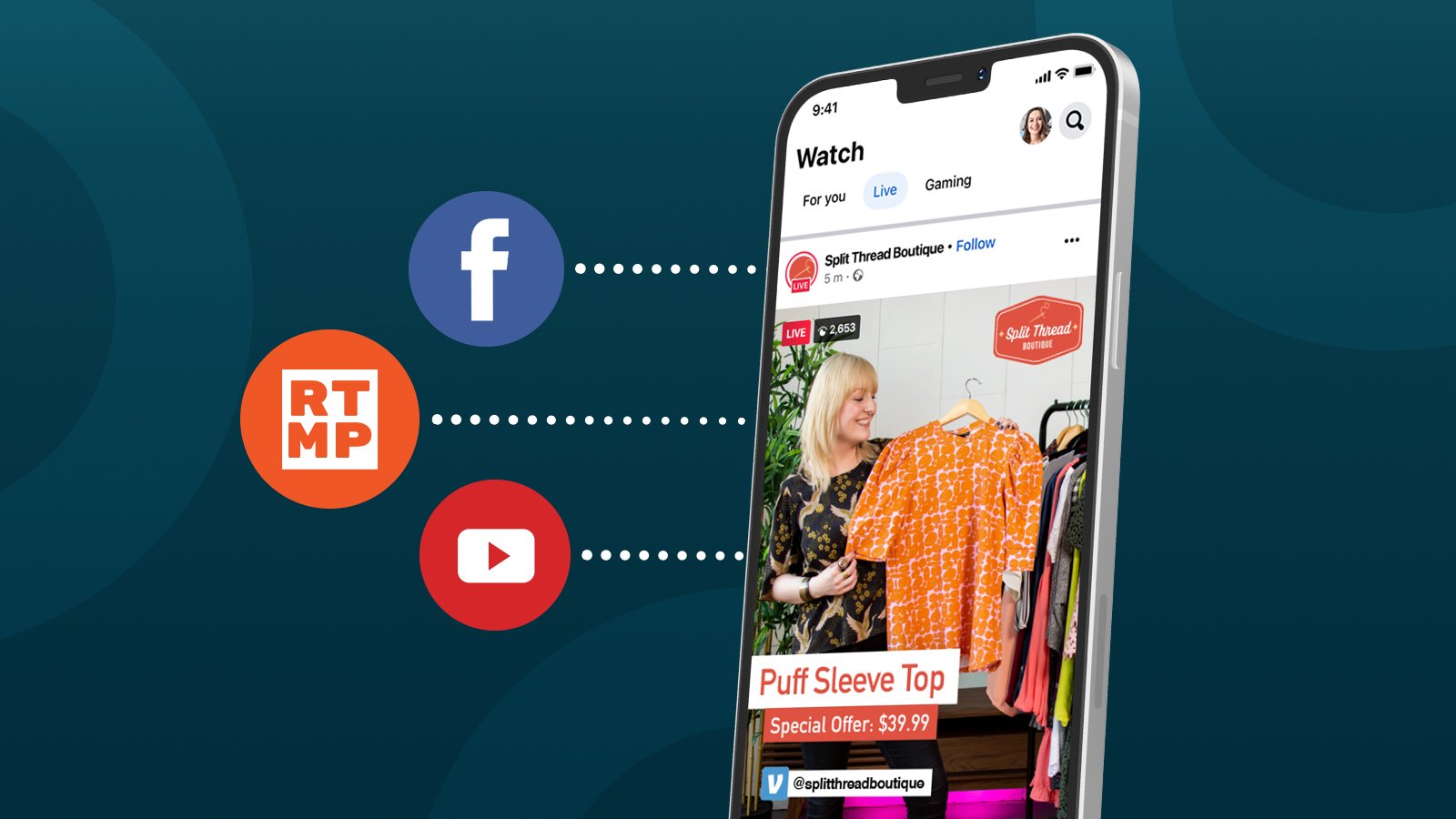 March 20, 2022