Before we dive into the Twitch platform, I wanted to share a recent conversation that I think sums up what many people know about Twitch.
Me to my girlfriend: "Have you ever heard of Twitch?"
Her: "Yeah, he's the guy from the Ellen show."
Me: "Not that Twitch, the livestreaming platform."
Her: "Oh! I've heard of it but don't really know much about it."
Maybe you're like my girlfriend and you've heard of Twitch but aren't super familiar with it, or maybe you use it all the time. Regardless of your depth of Twitch knowledge, this blog post will provide a helpful overview of Twitch (the livestreaming platform, not the guy with the sick dance moves from The Ellen Show) and some insight on how to livestream to Twitch using your smartphone or tablet.
And according to TwitchTracker, Twitch users have watched over 952 billion minutes of Twitch content so far in 2020, up roughly 65% from 2019, making now a more valuable time than ever for content creators to start livestreaming on Twitch.
What is Twitch?
Twitch describes itself as "The world's leading livestreaming platform for gamers and the things we love." Twitch is a platform built to share your passions with the world, whether that's a 24/7 livestream of kittens or tutorials on knitting and crocheting.
Founded in 2011 by Justin Kan, Twitch was originally created as a way to livestream esports and gaming. In 2014, Amazon purchased Twitch for $970 million. Since then, Twitch has become one of the most popular websites in the country — trailing only Netflix, Apple, and Google in terms of peak internet traffic in the U.S., according to The Wall Street Journal. If that's not impressive enough, check out some of these stats for 2020 that really put Twitch's massive growth and popularity into perspective.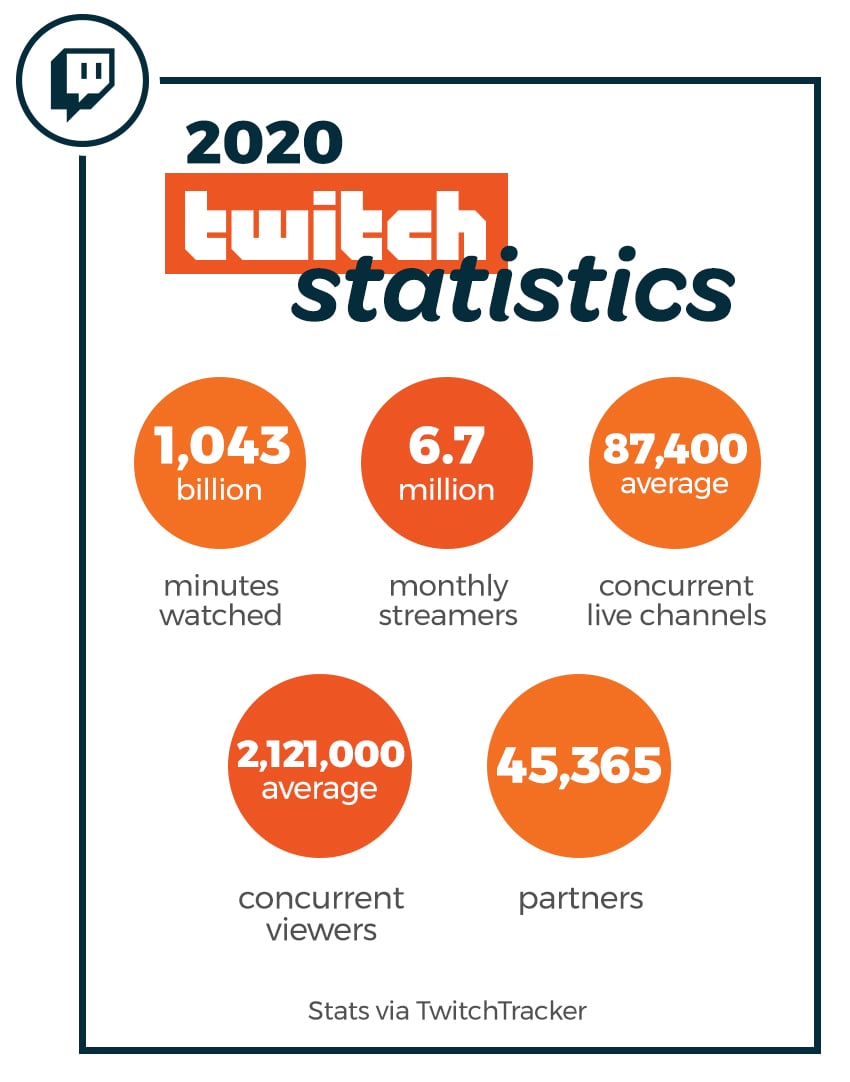 With around 6.5 million monthly streamers, Twitch has certainly solidified their place in the livestreaming world — and not just for gamers.
Who uses Twitch?
You don't have to be a top-tier League of Legends player or a Fortnite master to livestream to Twitch. In fact, you don't have to play video games at all. While Twitch is best known for being the top streaming platform of choice for millions of gamers, it's much more than that. Twitch offers different categories and livestreaming channels that are tailored to various interests, like:
Chatting: Have casual conversations with your audience, or even educate your audience with a virtual summit and panel of guest speakers. Many streamers conduct live Q&A sessions, share tips and opinions, chat with guests, or livestream important announcements or updates.
Music: Are you a musician looking for an audience? Or maybe you're a disc jockey (DJ) looking to show off your turntable skills? Whatever the case may be, Twitch has thousands of music lovers livestreaming every day.
Art: Share your artistic ability with the world — painting on canvas, drawing anime, sculpting, pottery, digital illustration, you name it.
Talk shows and podcasts: Want to livestream your podcast about chicken tender reviews? Looking to entertain more viewers with your radio show? Twitch is the perfect place to stream a video version of your podcast or show.
Sports: Stream live coverage of sporting events, share your opinions on the latest happenings in pro sports, or even livestream your disc golf games.
Cooking: Showcase your culinary skills by livestreaming from your kitchen, restaurant, or bakery.
Why should you livestream on Twitch?
Content creators of all different types can get value out of livestreaming to Twitch, not just gamers looking for more people to watch their Call of Duty livestreams. There are several reasons why you should be on Twitch too, if you're not already.
Build your following
With over 2 million concurrent live viewers on average (via TwitchTracker), Twitch creates plenty of opportunities to expand the audience of your livestreams. Since Twitch uses categories and tags to segment content, it's easy for viewers to find the niche content they're interested in.
For example, if you wanted to start a livestreaming channel on Twitch dedicated to all things mixed martial arts (MMA), you could segment your channel by adding it to the sports & fitness category and tagging it with the MMA tag. This would allow viewers to easily find and engage with your livestreams — helping to expand your audience and better position your channel for success.
Engage with your audience
With a larger audience comes the opportunity for more engagement. Twitch gives you the ability to interact with your audience in real time. Whether that's giving a simple shoutout to a viewer or hosting a live Q&A session where you answer your audience's most burning questions, viewers will appreciate when you take time during your livestreams to interact with them. Twitch provides a great platform for engaging with your audience, which can help build relationships and loyalty over time.
To help ensure the quality of your audience Twitch offers the ability to choose moderators, also known as mods, who monitor your audience in chat to ensure that viewers are posting appropriate language and that your channel doesn't get flooded with spam comments (think people who troll your streams by posting links to their own content or someone posting the same message repeatedly).
You can work with your mod to determine what type of language and content you don't want to see in the chats of your livestreams. The number of moderators you need depends on the size of your audience, but Twitch recommends that medium-sized channels (more than 5 lines of text per second) have one active mod for every 200 viewers.
Monetize your livestreams
Who doesn't want to get paid for the amazing content they produce? Twitch offers a few different options for monetizing your livestreams.
Brand partnerships
Companies often rely on Twitch livestreamers to put their products in front of relevant audiences. Oftentimes, brands end up partnering with high-profile gaming streamers like Ninja, but it can vary depending on the brand, product, and livestreamer. Most companies are likely to only reach out to streamers with large followings, but that gives up-and-coming streamers something to strive for!
Donations
Streamers can earn donations or tips from viewers by using a third-party application, like Switcher, that overlays their PayPal, Venmo, Cash App, or other donation platform handles directly to their livestreams.
Twitch affiliates
The Twitch Affiliate Program adds a few different monetization options. Affiliates are accepted into the program on an invitation-only basis. To qualify, streamers must have at least 50 followers, a minimum of 500 total broadcast minutes in the last 30 days, seven unique broadcast days, and an average of three or more concurrent viewers.
Bits
Viewers can show their support to their favorite streamers with Bits, which are animated emoticons that viewers can send to their favorite streamers through what's known as Cheers, or chat messages in which viewers send Bits. Currently, Bits can be purchased by viewers at $1.40 for 100, and every Bit a streamer receives equals one cent.
Subscriptions
Viewers can subscribe to affiliates' channels to unlock special perks, like unique emoticons, badges, discounts, and chat rooms. Affiliates receive a portion of subscriptions, which are dependent on which subscription the viewer signs up for.
Game sales
The last way the Twitch Affiliates Program allows streamers to monetize their livestreams is through game sales. This is specifically for those in the gaming community, but affiliates get a 5% cut of video game purchases made from viewers who use the buy now button overlay from their livestreams.
Now that we've covered the basics of Twitch, let's get to the fun stuff ... streaming to Twitch!
How to Livestream on Twitch?
Before you can start livestreaming on Twitch, you'll need to create an account if you don't already have one. Once you have a Twitch account, you'll then need to determine what device you want to livestream with. You can stream on Twitch using a computer, smartphone, tablet, or gaming console, but we're going to walk you through how to livestream using a smartphone or tablet.
Streaming on Twitch using your smartphone or tablet
Remember earlier when I mentioned how Twitch describes itself as "The world's leading livestreaming platform for gamers and the things we love"? This is the part where you get to focus on livestreaming the things you love! Whether it's gaming, music, cooking, yoga, crafting, podcasting, or simply just chatting with people — Twitch is a great platform for connecting with people who share your passions.
To livestream to Twitch from your smartphone or tablet:
Download the Twitch app from the App Store or Google Play Store.
Log in with the same information you used to create your account.
While in the app, tap your profile icon in the upper left corner of the screen.
Tap the purple Go Live button.
Enable camera and microphone access.
Name and categorize your livestream.
Tap the purple Start Stream button.
Streaming on Twitch using Switcher
You can certainly livestream directly from Twitch, but using a dedicated livestreaming video platform like Switcher Studio presents new opportunities that Twitch alone doesn't. With Switcher's built-in Twitch integration, you can easily livestream on Twitch from your iPhone or iPad — unlocking a new realm of possibilities, like:
Connecting multiple iOS devices for picture-in-picture streams
Screensharing from smartphones or computer screens
Bringing in remote guests from anywhere in the world
Showing your face and your screen simultaneously
Recording clips and highlights from streams in HD
Before you can livestream to Twitch using Switcher, you'll need to make sure your Switcher and Twitch accounts are linked. Once your Switcher and Twitch accounts are linked, you're ready to start livestreaming!
To set up a livestream on Twitch using Switcher:
In the Switcher Studio app, navigate to the Outputs tab.
Tap Twitch.
Enter in a title and category.
If desired, you can set a delay time or ingest the servers.
Select your stream quality. (Please note that the higher the quality, the better your wireless network should be.)
Tap Update Settings.
Make sure you're still in the Outputs tab and that Twitch has a blue checkmark next to it.
Tap the red button and you should be livestreaming on Twitch!
Start streaming what you love
Whether you're shredding a sick guitar solo, balling out on NBA 2K, or baking the world's best blueberry muffins, Twitch provides you with a platform to share what you love with the world. And with Switcher, you can be more creative with your Twitch livestreams, expand your reach even further, and earn more revenue from your videos — all from your iPhone or iPad. Try it free for 14 days!
Subscribe to the blog
Sign up to receive notifications whenever a new blog post is published. You may unsubscribe at any time.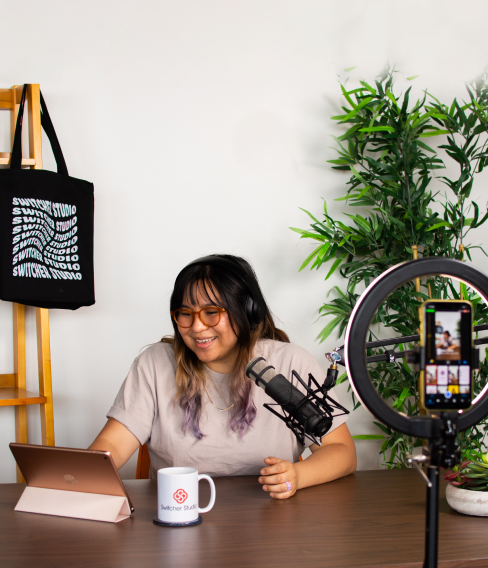 ---
About the Author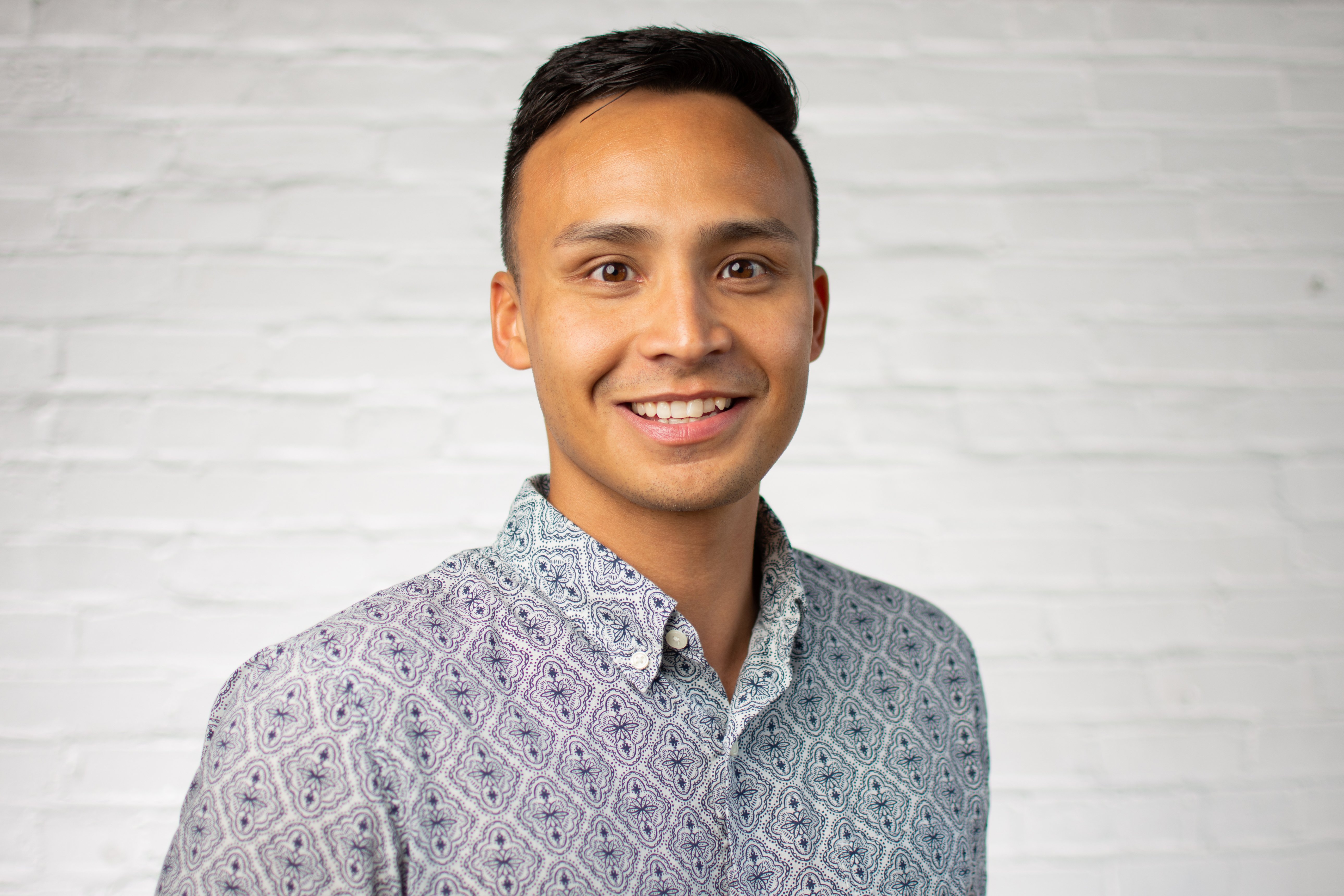 As Switcher's associate product manager, Jared aims to educate and entertain readers on all things live video. He's spent his career in digital content strategy, helping brands to better connect with their audiences.