Finally,
stream to Twitch
from your phone
Switcher Studio is the easiest way to stream to Twitch from iPhones and iPads — whether you're gaming, chatting, podcasting, or creating something totally new. Connect multiple iOS devices for picture-in-picture streams, screenshare from phones or computers, even bring in remote guests from anywhere. Plus, show your screen and your face at the same time, even on mobile.
Go mobile for limitless livestreaming to Twitch
Create any Twitch stream you envision, right from your phone, with Switcher Studio. Switcher's livestream creation platform integrates directly with Twitch, letting you focus less on your software and more on your stream. And the fact that Switcher runs on iOS devices means you can stream from anywhere you've got Wi-Fi or data.
Switcher lets you connect up to 9 iOS cameras for multicamera streaming, plus you can add in your Mac, PC, or iOS screen to share it with the world. Stream up to 4 of these sources at once with picture-in-picture layouts. You can even bring in your webcam and that of a challenger or guest (plus their screen!) with our Video Chat feature.
Switcher also lets you totally customize your streams with text, graphics, prerecorded video, and more — all of which you can add in real time with just a couple of taps. Plus, you'll love Switcher's regular updates, 1080p streaming, and HD recording features. And if you want to expand beyond Twitch, you can stream to YouTube, Twitter, Facebook, your own site, and practically anywhere else.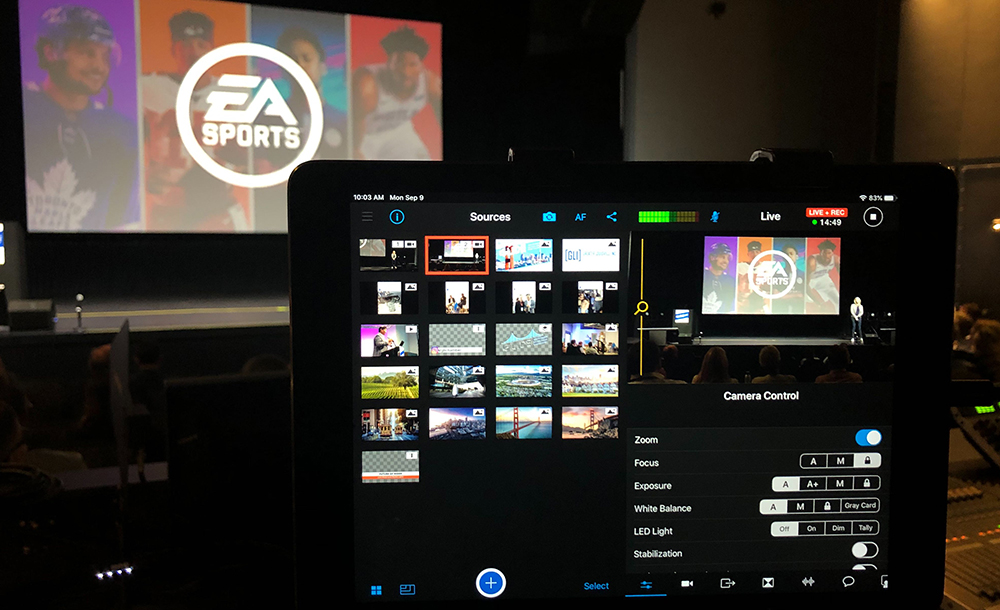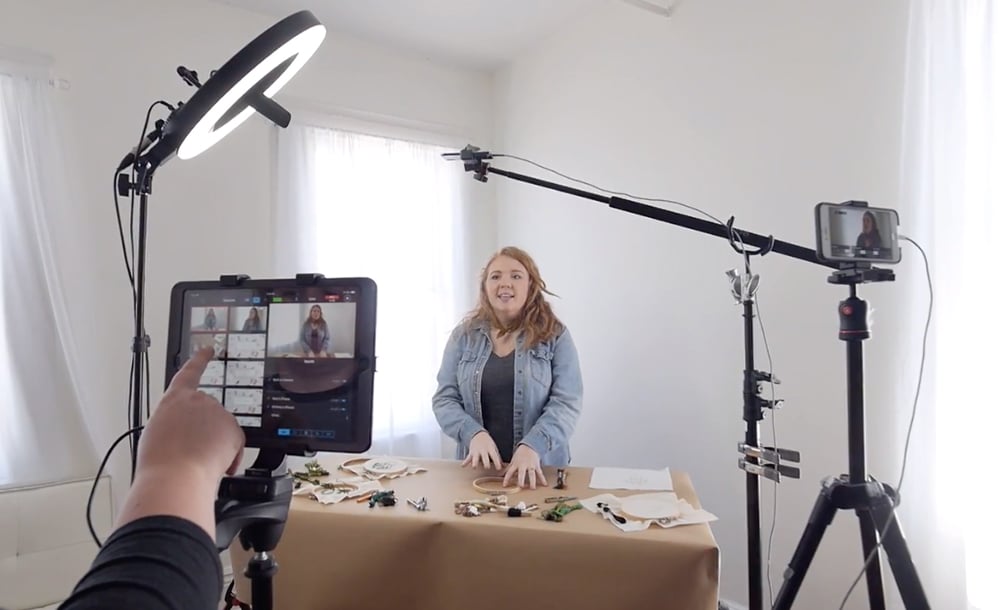 The easiest way to stream to Twitch
Bring your streams to life with these features designed for gamers, IRL streamers, and everyone creating on Twitch.
Screensharing
Livestream a game, a presentation, or a website — anything on an iPhone, iPad, Mac, and PC screen.
Picture-in-picture layouts
Share your screen — and your face! Stream up to 4 video sources at a time with multiview layouts. (Connect up to 9 iOS cameras — in addition to your device screens — for easy multicam streams.)
Video chat
Bring in remote guests from anywhere in the world — whether you're dueling on-screen or chatting in real time.
Monetization
Display sponsor logos and graphics or roll in prerecorded videos to monetize your Twitch streams.
HD recording
Clip and share highlights from previous streams — each stream is recorded in HD right on your device.
Scoreboard
Make sure everyone knows you're winning with real-time scorekeeping.
Personalized support
Get prompt help from our knowledgeable Support team and our enthusiastic user group.
Switcher Shoutouts
Switcher saves us the cost of hiring outside teams to produce graphics. ...We can use switcher ourselves — it's intuitive — and no satellite uplink truck is needed.

JACKIE STROUSE, Senior Manager of Social Media at Golf Channel
By using Switcher, employees are able to focus on other projects. One or two people can manage a Switcher Studio shoot versus a full five-to 10 person team.

SARAH KELSEY, Senior Manager of Smart Living