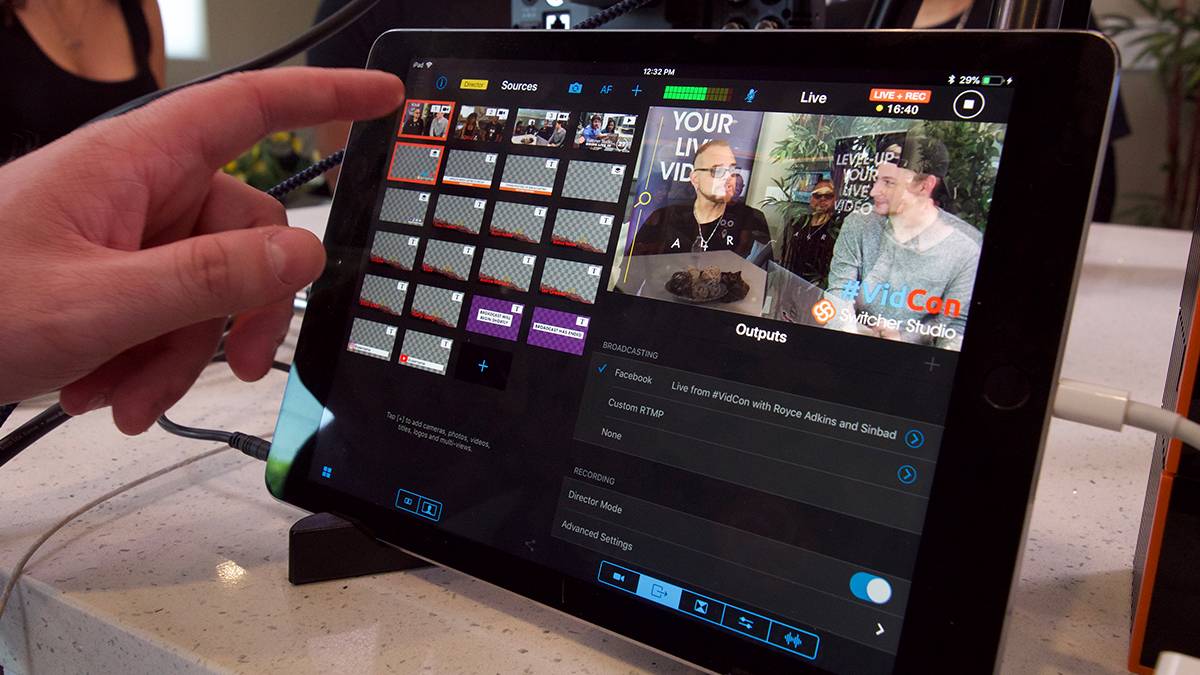 VidCon is arguably the world's largest conference for online video. Unlike the National Association of Broadcasters (NAB) conference, which is focused on professional video, VidCon is the Comi-Con of the video world, featuring overnight YouTube sensations, as well as industry experts.
But not just for fans, VidCon has two separate program tracks focused on content creators and industry professionals.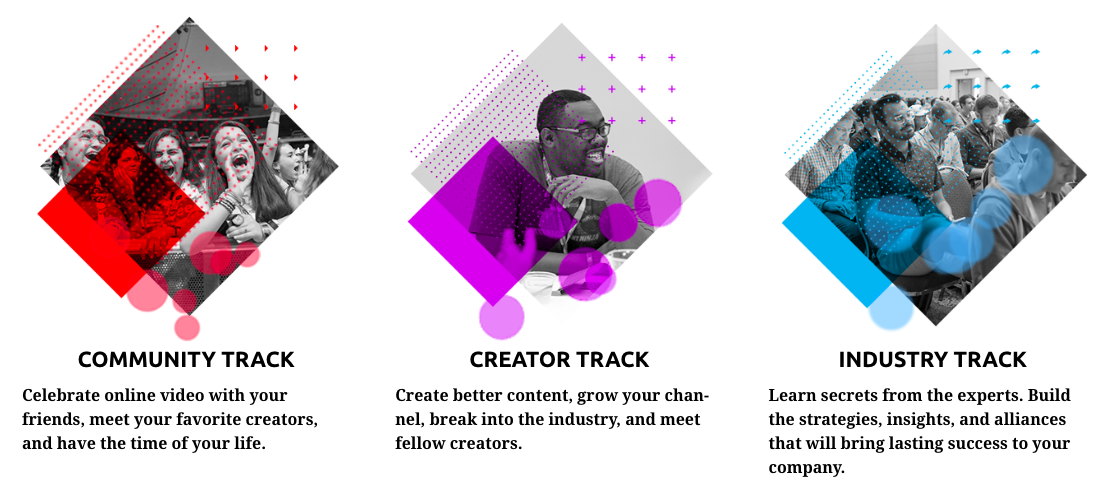 *Image from VidCon Official Website - See vidcon.com for ticket information.
This year VidCon will take place June 20-23 at the Anaheim Convention Center in Anaheim, California.
We'll be in Anaheim, live streaming with content creators for three days on the Switcher Studio Facebook Page. Check out our schedule of guests:
Want to attend VidCon, but not sure where you fit? See our handy guide below to determine which ticket and track is right for you.
A Guide to VidCon

For Content Creators
If you are a videomaker or you want to be, then the Creator Track is for you. With workshops, panels and keynotes, content creators can sharpen their skills to create higher quality video and grow their audiences.
Creator Track content includes:
Moving Beyond YouTube: How to Turn Your Passion into a Business
A Creator's Guide to Fair Use and Rights Management
Beyond the Buzzword: Breaking Down "Authenticity" into Actions
Build and Grow Your Video Business on Facebook
For Brands and Industry Professionals
Use online video to grow your business? Then the Industry Track is for you. Aimed at brands, corporations and tech companies, the industry track offers strategies, demonstrations and practical insights on how to use online video to achieve your business goals.
According to the VidCon website, the Industry Track is perfect for creators and influencers, marketers, agency execs, brand strategists, audience development professionals and business owners.
Confirmed topics for this year's Industry Track sessions include:
The 8 Formats You Must Know to Build Your Audience on YouTube
Features and Franchises: How BuzzFeed Takes 'Viral' and Creates a Brand
Demystifying Demographics: The Secrets of Targeting Audiences Through Platform, Content and Format
How to do Champagne Viewer Research on a Diet Coke Budget
Brands and Creators: Is this Marriage Working?
Squatty Potty Secrets: 6 Tips on How to Use Video to Sell Millions Without Banking on Virality
Hacking the Facebook Algorithm – Inside Facebook's Secret Promotional Code
How to Master Your Instagram Strategy
How to Dominate YouTube Trends and Rapidly Grow Your Audience
How to Build a Top Channel on LinkedIn
Supersession – Creators Tell Brands and Agencies How to Work with Them
Go to vidcon.com for more info or to buy tickets.
Related Posts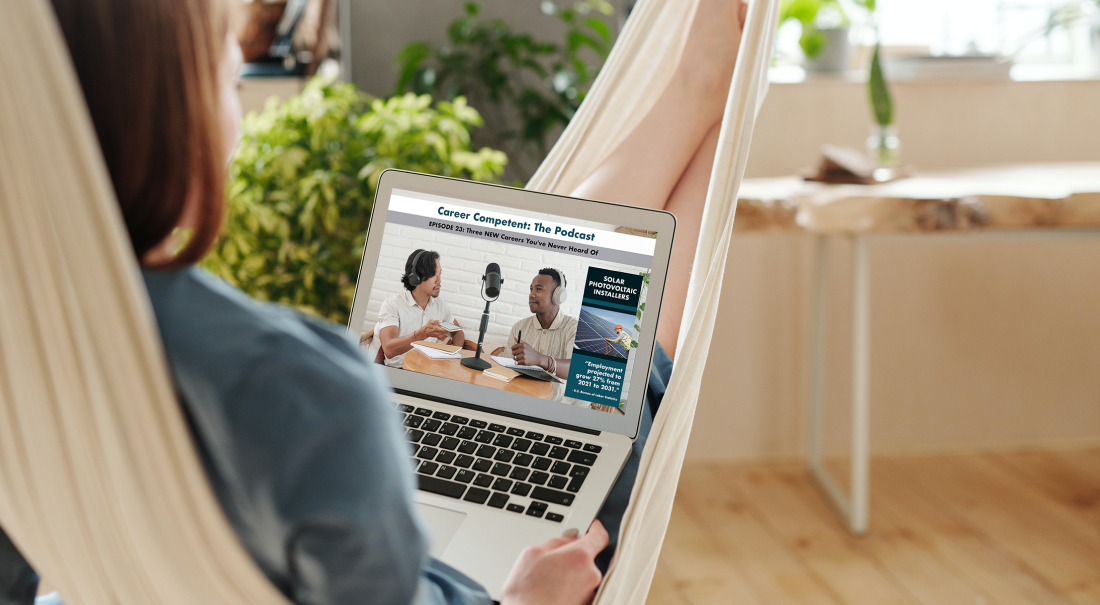 September 14, 2023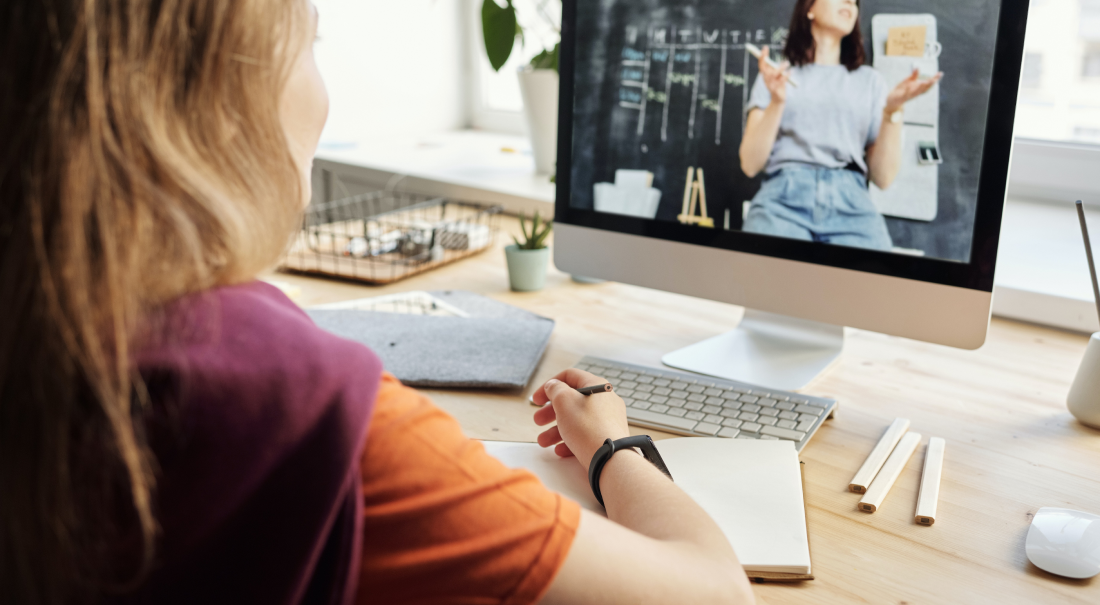 September 12, 2023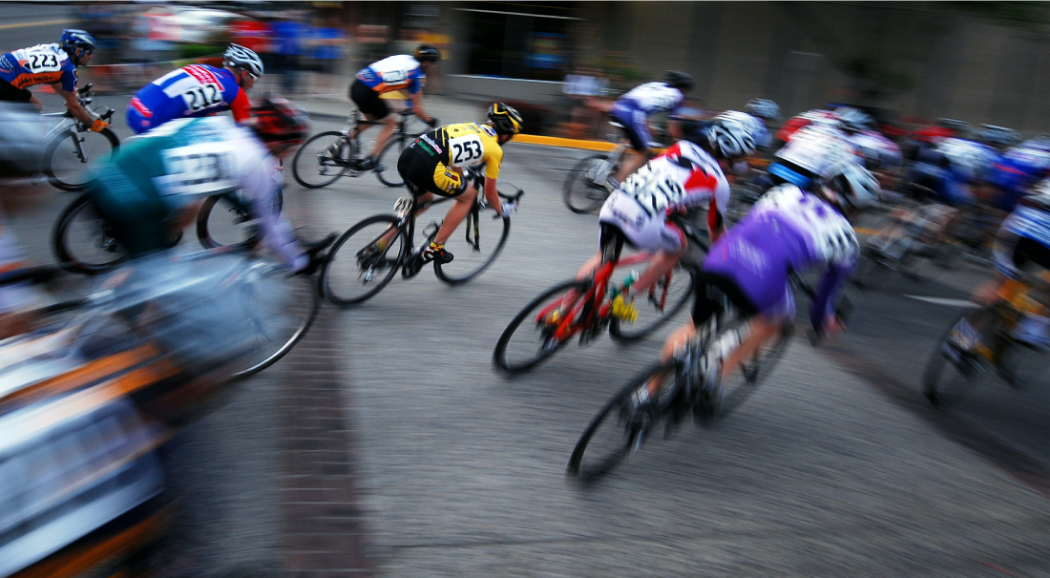 September 7, 2023