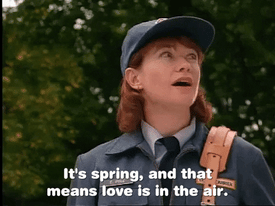 We're excited to announce that we are not only rolling out Switcher 5.4 today but also unifying our Essentials and Standard plans into a single Switcher Studio. And in the spirit of springtime, what we're including in Switcher is growing quick.
We're talking more Remote Guest slots, more Switcher Cloud asset storage, more engagement tools, and more of the creative control that makes your livestreams amazing. We think you're going to love it.
Before we get into the specifics of what's included for everybody in the new Switcher Studio structure, let's touch on why we're making the change.
Simplifying Switcher plans, unifying Switcher users
Our previous plan structure reserved some of Switcher's most beloved features — like Live Comments and multiple Remote Guest slots — for our higher-tier subscribers. Moving forward, we want all Switcher users to have access to these features. It's all part of our commitment to being the *indisputable best* mobile livestreaming software available: easy, accessible, affordable, powerful. On top of that, a single Switcher feature set enables us to better support our existing customers and better onboard new ones.
What's included in the new Switcher Studio structure?
Now for the fun part: features. Here's what's getting added to every Switcher account — whether you're a Legacy customer still rocking our OG version or a former Essentials or Standard plan subscriber. These features are even the ones you'll find in our new 7- and 30-Day Passes. Make sure to download Switcher 5.4 on the App Store to ensure you get all these updates.
Five Remote Guest slots and unlimited hours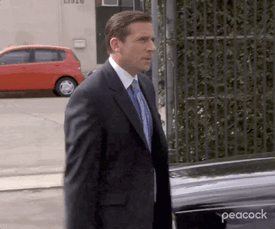 Envision the streams you could make with — count 'em — five Remote Guest slots. Host an expert panel, line up your live show guests, stream a real-time reaction video, whatever you can think of. This is a big enhancement for every user: Our former Legacy customers are getting Remote Guest slots (formerly called Video Chat) for the first time. Former Essentials plan customers are ramping up from one guest slot and 120 hours, and Standard plan customers are ramping up from two guest slots. Now everyone's invited.
Redesigned Remote Guest room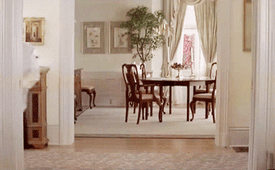 Speaking of Remote Guests, we've cleaned up the chat room in which you and your guests gather. Guests can now test their mics, speakers, and networks before joining a room; access a list of all room participants (even those off-camera); and change their cameras and mics without leaving the room. And everybody's getting immediate access to the spruced-up new look.
Switcher Cloud storage for 250 creative assets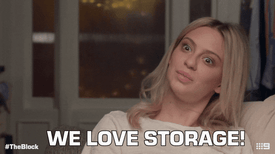 The Switcher Cloud makes it easy to store your creative assets — logos, graphics, prerecorded videos, and more — and then access them for any stream on any device. And now everybody gets storage for 250 assets, perfect for a little digital spring cleaning. Legacy customers previously had no cloud storage, and Essentials and Standard customers had storage for 20 and 100 assets, respectively. So go ahead — tidy up your camera roll and make Marie Kondo proud by uploading those assets to the cloud.
Facebook and YouTube comments visible right in your streams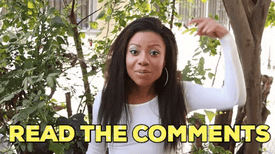 Get the conversation going by viewing and displaying your audience's comments in real time. Now every Switcher user can view Facebook and YouTube comments as they roll in right in the Comments tab — just tap to favorite them or display them live in your screen. YouTube comments are brand new for all users, and, until now, only Standard plan users could display Facebook comments. And — spoiler alert — this Live Comments feature will soon be sprouting up for even more platforms.
Facebook Polling for instant viewer feedback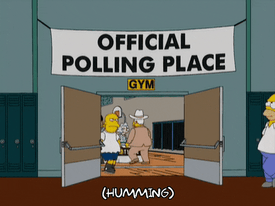 Now all Switcher users can conduct real-time polls during their Facebook streams. So get your audience to weigh in on all your pressing questions. (Or even let their votes guide your show with a choose-your-own-adventure-style stream.) Previously, only Standard plan users had Facebook Polling, but now everyone can create polls.
Facebook Crossposting for broader reach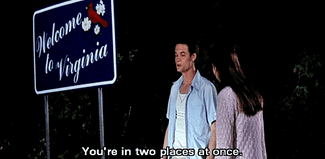 If you've ever wanted to be in two places at one time, Facebook Crossposting makes it possible — at least for your livestreams. Crossposting lets you easily stream to multiple Facebook pages at once, expanding your reach and growing your audience. Until now, only Standard plan users had Crossposting.
Stream scheduling for Facebook, YouTube, and LinkedIn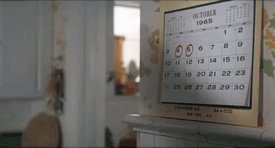 Time to pencil in your next stream! Now every Switcher user has access to stream scheduling for Facebook, YouTube, and LinkedIn. You can set up your stream ahead of time — up to a week early — and then share the URL in advance. Stream scheduling not only simplifies the process of going live at your scheduled time but also lets you build excitement and awareness for your stream beforehand. This feature was previously limited to Standard plan customers.
Scheduled stream graphics for Facebook and LinkedIn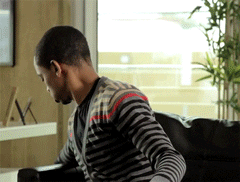 Speaking of stream scheduling, now when you schedule a livestream on Facebook or LinkedIn, you can upload your own custom stream graphic to give your followers a glimpse of what's coming. This is brand new for everyone! So highlight your stream name, guests, topics, and more with a totally custom stream graphic — and help your viewers get ready for your video!
25+ new Multiview Templates to show multiple sources at once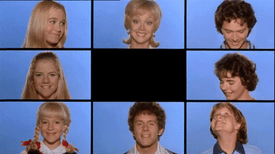 Our Multiviews are spreading like dandelions! Every Switcher user will now find 25+ new Multiview Templates in the Assets menu, perfect for showing up to nine of your iOS cameras, screens, prerecorded videos, or Remote Guests at a single time. Not to brag or anything, but that almost triples the number of Multiviews available until now!
Spanish-language version of the Switcher Studio app
We've finally launched a Spanish-language version of the Switcher app to complement the English- and French-language versions! You can easily switch to the Spanish version in your settings, even if it's not your device's default language.
Flexible pricing for all Switcher use cases
So what do all these feature additions mean for pricing? Quite simply, in addition to unifying our feature set, we've added more flexible pricing options. You no longer have to choose a plan tier because the same Switcher Studio feature set is included whether you opt for a monthly subscription, an annual subscription, a 7-Day Pass, or a 30-Day Pass. So just choose the recurring subscription or pay-as-you-go pass that's right for you.
Subscriptions:
Monthly subscription: $45/month
Annual subscription: $400/year (Save $140 per year when you pay upfront.)
Pay-as-you-go passes (non-recurring):
7-Day Pass: $20
30-Day Pass: $50
For customers formerly on the Standard plan, the new lower prices will be reflected immediately in your next monthly or annual charge.
For customers formerly on the Essentials plan, you'll immediately get access to all the new features, but the new pricing won't kick in until October 31, 2021, at the earliest (unless you cancel and resubscribe before that time). You get at least six more months with your current pricing before the new pricing will be reflected on your monthly or annual charge.
For customers on the Plus plan, pricing will remain the same, and you'll get all the new additions: a redesigned Remote Guest room, YouTube comments, stream scheduling on LinkedIn, and scheduled stream graphics on Facebook and LinkedIn.
Connect with us — and with the Switcher community
We can't wait to see what you stream with all these new features. Got any questions? Hit us up at support@switcherstudio.com, and we'll be happy to help you out. And join us today, Wednesday, March 31, over on our Facebook page for our livestreamed discussions of all the new additions. Catch the English stream at 1 p.m. ET and the Spanish stream at 3 p.m. ET.
Subscribe to the blog
Sign up to receive notifications whenever a new blog post is published. You may unsubscribe at any time.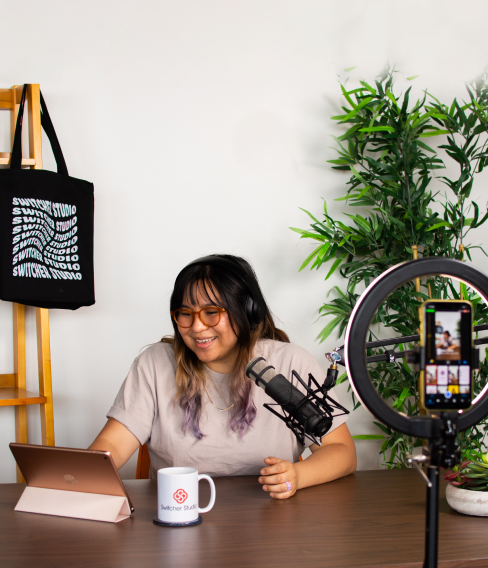 ---
About the Author
As Switcher's content strategy manager, Kate strives to answer the questions of new and expert livestreamers alike. She has spent her career in digital marketing and content strategy and now funnels that experience into helping others plan and create their own video content.