Keeping People Connected
For a limited time, get a monthly discount for Switcher Studio to help you stay connected to your community. Stream videos live to Facebook or YouTube and create pro-quality, multicam videos with text and graphics — on devices you already own.
Stay connected
from afar
The next couple of months will be marked by a profound shift in daily work and life. Some industries and organizations are going to be devastated, and the impact will be far-reaching. However, now more than ever, nonprofits are looking to take their content online through video — many for the very first time.
Live video is quickly becoming the new normal, and Switcher is doing its part to keep people connected.

Are you a qualified nonprofit?
Get a monthly discount* and start using live video to stay connected with your community.

* Discount applies to the first three billing cycles. You must redeem your coupon code by April 30, 2020. (You'll receive the code via email after applying.)
How can you use live video to empower and inspire in this time of uncertainty?
Interview experts in your org remotely
Bring your workshops and meetings online
Conduct Q&As to connect with supporters
Make daily/weekly announcements
Apply for the Discount Code
Want to Learn More?
Stories are at the very heart of nonprofit work, driving both the missions and the funding. From donors and philanthropists to community members and recipients, everyone involved has a story. To tell these stories is both the high honor and the tall task of nonprofit staff — a task the Community Foundation of Louisville staff is accomplishing through live video.
View Full Case Study
Made with Switcher
Check out what our users are creating with Switcher Studio
Limitless Livestreaming Opportunities
Here are just a few of the ways nonprofits can use Switcher to connect with their audiences online:
Schools & Universities: Stream or record lessons online
Churches & Religious Organizations: Stream your service or daily scripture readings
Local Government: Stream daily media briefings and live Q&As
Health Departments: Share content and resources
Public Works Departments: Share safety information through live video
Libraries: Stream readings of children's books
Local Districts: Remotely connect members and stream meetings
Nonprofit Organizations: Stream your workshop online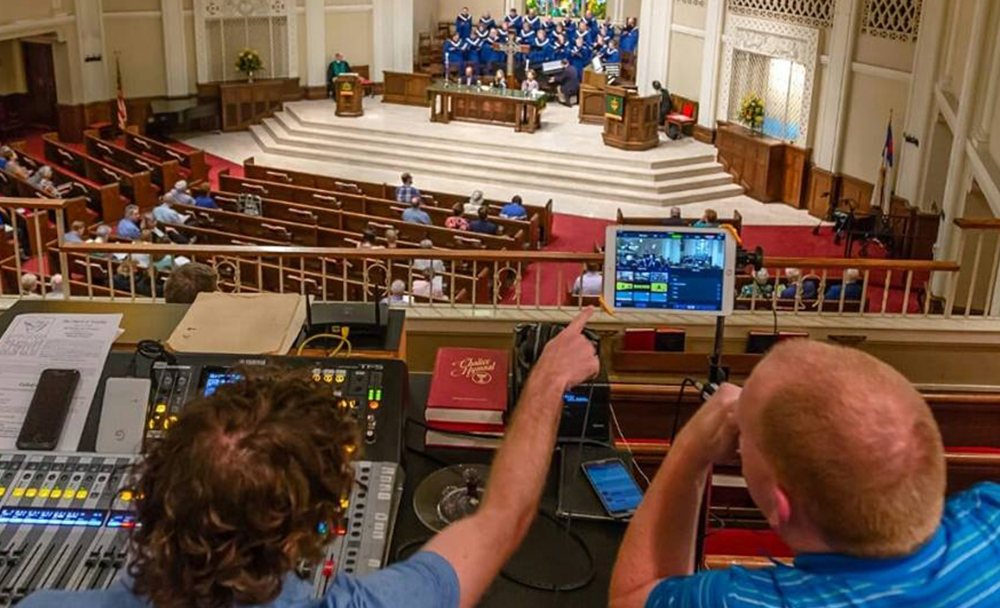 Spread ideas and inspire action
Here are just a few of the features that make Switcher a perfect fit for your nonprofit organization:
Stream from multiple Cameras
Sync up to 9 iPhones and iPads to stream from multiple angles
Include Graphics and PreRecorded Video
Include graphics, cut to b-roll, and more, all while streaming — even share with collaborators
Add Text, Titles, and Lower Thirds
Throw in some text, titles, and lower-thirds instantly
Record and Reuse
Save and export your video in HD to share on your site, send to others, or repurpose online
Switcher Shoutouts
Switcher saves us the cost of hiring outside teams to produce graphics. We can use Switcher ourselves. It's intuitive, and no satellite uplink truck is needed.

JACKIE STROUSE, Senior Manager of Social Media at Golf Channel
By using Switcher, employees are able to focus on other projects. One or two people can manage a Switcher Studio shoot versus a full five-to 10 person team.

SARAH KELSEY, Senior Manager of Smart Living