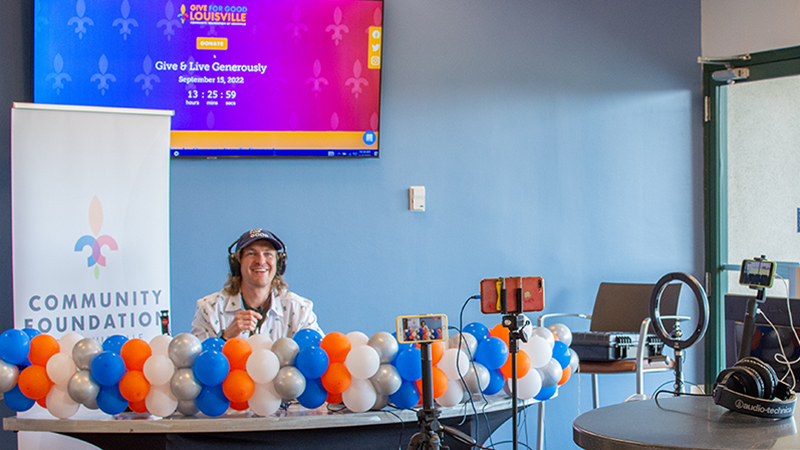 With the year just kicking off, now is the time to set fundraising goals — and start making plans to meet those goals — for the upcoming year. For many nonprofit organizations, this includes budgeting, content strategy, and planning a fundraising livestream.
You may be asking, "Why start now? I'm still recovering from the merriest and busiest giving season of the year …" And that's exactly why this is the ideal time to work on this upcoming year's fundraising strategy and continue the momentum of your holiday giving campaign.
Why is the post-holiday giving season the best time to start planning next year's fundraising campaigns?
New donors: Chances are, your holiday giving campaign brought in a batch of first-time donors (great job!). These newbies now have the potential to become annual donors, recurring monthly donors, or better yet, vocal advocates of your mission — as long as you keep them engaged.
New assets: After the holiday fundraising season, you can strategically decide how to disburse any new assets that have been reallocated to development. (Maybe you even finally have the funds to hire that extra Development Manager you've been needing for a while …)
New insights: At the very least, you've just wrapped up a campaign that gave you valuable insights into who your donors are, what they respond to, and what they expect to see in the future.
A holiday fundraising campaign isn't just about one season of giving; it's about engaging donors and creating a community around your mission. In other words: It's all about that long game, baby.
"But," you persist, "I have no time. My nonprofit is short on resources (and staff) to bring these goals to life." Trust me, I know. You may even be doing all of this planning, fundraising, and donor engagement work yourself, which is a monumental task!
When time and resources are limited, finding manageable ways to raise money and engage with potential donors is a necessity. So, here are a few simple fundraising campaign ideas to kickstart your planning process, including tips on how to amplify fundraising with livestreaming.
Start planning your fundraising campaign early
It feels daunting to tackle a year's worth of fundraising strategy right now, but making plans early will ultimately save time — and ensure that your fundraising campaigns are comprehensive and cohesive. Once you set your donation goals, you can start breaking your campaign into smaller pieces, mapping out events, communications, staff and volunteer time, and ball-parking your investment in things like ads, events, freelance work, or promotional materials.
Begin with the big picture
Looking at the full calendar (instead of just a season) allows you to map out the cadence of your initiatives. Identify the most important times of the year for messaging about your cause. Make sure opportunities to network with donors or build media relationships aren't missed — those connections can give you a head start when you launch your annual or holiday giving campaign.
Plus, by choosing a few key periods to focus on messaging, you avoid burning out your supporters on your message, and more importantly, burning out your staff and volunteers with a constant frenzy.
Segment your communications and outreach efforts
When you begin with a big-picture view, you have the opportunity to do more with your communications. That doesn't just mean communicating more: It means individualizing your messaging for specific audiences. Audience segmentation makes it more likely that your communications will resonate, and ultimately, that your audiences will donate.
For example, an email to your most loyal and long-time supporters will probably sound a little different from a newsletter you send to a brand-new donor — you may find that returning donors respond best to progress updates, while new donors respond best to stories that help them learn about the organization and connect with the mission.
Using the data you've gathered from previous giving campaigns can help you customize messaging for each of your donor groups. I also really like this donor impact tool from Neon One for a broader overview of giving trends.
Once you've roughly mapped out your fundraising campaign, you can begin tackling smaller projects to fill out that communications calendar.
Host a livestream fundraising event
Livestreaming is a powerful tool for nonprofit organizations. It helps you share your mission, engage with supporters, and add to your content library. Many nonprofits know that livestreaming is important, but feel that it's out of their reach. If you're not sure where to begin, here are a few ways that nonprofits are using livestreaming to support their fundraising campaigns.
Save time and money with a virtual fundraising event
Hosting a big in-person gala requires serious planning, and it comes with a high cost that eats into the donations you raise. Hosting a fundraising livestream event is a great alternative.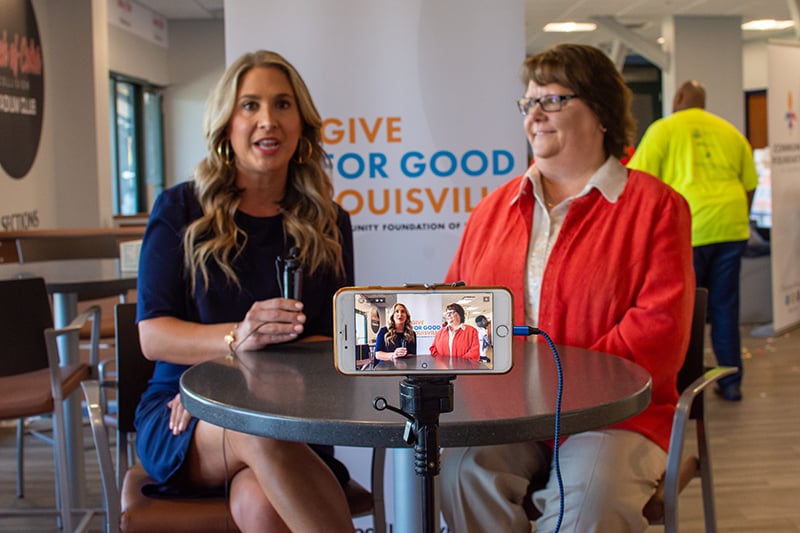 Typically, planning an in-person event can take upwards of 30 hours. That's no joke! However, the average planning and execution time for a virtual fundraising event — depending on the event's program — usually takes just 2-10 hours. That's a huge difference, especially for nonprofit professionals who are already having a hard time fitting all of their mission-critical work into what little time they have.
Just like with an in-person event, a livestream fundraising event allows you to connect with your donor base without the expense of a venue rental. Plus, you can still curate a robust program with guest speakers, entertainment, and more. A livestreaming software like Switcher Studio makes it possible to chat with viewers, invite remote guests, share presentations, add prerecorded videos, branded graphics, and much more. Taking your traditional gala online isn't a sacrifice or a contingency plan — it's simply the best way for nonprofits to produce a robust, high-quality, and effective fundraising event while maximizing their limited resources.
Host a private livestream fundraising event …
Taking your fundraising event virtual doesn't mean that everyone gets to see it. If you use Switcher Studio for your fundraising livestream you can use the Switcher Player to embed your livestream on your website. Stream to a private URL that you share only with ticket holders, or embed the Switcher Player right on your homepage for more visibility.
You can customize and overlay donation call-to-action graphics — and with the Switcher Player, you can add donation links to collect gifts in real time. (Think "telethons," but better!)
Additionally, embed the Switcher Player on your website just once, and you're all set to stream to that page in the future. Save past streams to playlists to create a library of content, and even upload recorded videos. It's like having your very own YouTube channel — but without ads that you can't control or platform-recommended videos that play automatically after your content ends.
Or host a fundraising livestream that's everything, everywhere, all at once
Want to reach the masses with your mission? You can use Switcher Studio to multistream your event on Facebook Live, YouTube, LinkedIn — even your website — at the same time. Meet your audience where they are by streaming to their preferred livestreaming platform, and maybe earn some new supporters along the way. A great example of a successful fundraising livestream is the Community Foundation of Louisville's #GiveforGoodLou Day stream, produced with Giving Day Guy, Chris Strubb.
Repurpose your live video content for marketing promotions
When you produce a fundraising livestream, your event lives on. Whether you host your event on your website or social media channels, you can continue to earn views, new fans, and donations with time.
Video is powerful content — especially for nonprofits — as it enhances storytelling and amplifies audience connection. Hosting a fundraising livestream captures your event on video, meaning you now have a wealth of new content to repurpose and reshare. Perhaps someone told the story of your organization's history and mission. Maybe a client or beneficiary was interviewed, or a volunteer shared their story. These poignant moments can be isolated and shared on social media, in newsletters, on your website, or even as b-roll for future videos.
With your livestreaming fundraising event plans in motion, you can start plotting communications throughout the year. Here are some hacks for amplifying your fundraising efforts with email marketing and social media.
Low-effort fundraising campaign ideas for email
Email remains one of the most vital communications channels for everyone from nonprofit organizations to enterprise companies, and that's not changing anytime soon. You're almost certainly already using email to communicate with your donor base, so here are a few ideas to help you make the most of that channel.
Templatize your email campaigns
Planning and creating templates and automated campaigns for your email communications is key for nonprofits. It takes time and effort at the beginning but will save you countless hours in the future. Plus, many email marketing platforms today have tools that make the templating process even easier, like dynamic content blocks, merge tags, and the ability to set up a triggered or responsive email flow based on a contact's behavior.
Build in regular, non-fundraising, communications
Keep your audience up-to-date with the latest news from your organization. This could be in a newsletter format, an announcement, or even a blog article. Your donors are investors in your mission and want to stay connected by hearing the latest news. Conversely, if your donors only receive solicitations they will be less likely to give, and more likely to transfer their support to another organization.
Personalize your fundraising emails
As I mentioned before, segmenting your communications is a powerful tactic. Personalized emails have consistently better open and click-through rates. Create email lists by donor type: new donors, past donors, regular donors, and so on. Communicate with your segments throughout the year, encouraging deeper involvement. Remember to update your email lists frequently as donors become more involved in the organization and graduate to new segments.
Include fundraising livestreams in your email strategy
Of course, once you've got your livestream fundraising events in place, email is the perfect place to share and repurpose that video content. Use email to notify your audience of upcoming streams and let them know where they can tune in (or how to get tickets). Once the event ends, you can share clips or the full recording — you can even transcribe the livestream and convert it into written content.
Amplify your fundraising campaign on social media
Alongside email, social media is one of the most powerful tools for communicating with, growing, and motivating your donor base. Here are just a few simple but effective ways to use social media to boost your fundraising campaign efforts.
Set your social channels up for success
Managing social media requires a lot of regular maintenance. You set your social channels up for success when you:
Update every bio (on every platform). From LinkedIn to Instagram, make sure your most recent messaging and most relevant information is reflected in every profile bio.
Keep your "donate" button or link center stage. Of course, it's key to keep the "donate" button on your website obvious to every site visitor. Likewise, keep a link to your donation platform front and center on every social channel.
Use the right tools. Social media management, graphic design, URL shorteners — there are plenty of great low-cost and even free tools to help nonprofits maximize their social media. I also recommend using Linktree to create an attractive list of links to add to bios that only allow one URL. It's a great way to keep your most recent and most important content easily accessible.
Encourage peer-to-peer fundraising
Social media is ideal for growing your community of supporters. Try engaging donors who have given before to make a direct fundraising appeal to a few of their friends on your behalf. When a passionate donor shares why they choose to give to your organization, it's powerful encouragement for others to do the same.
Whether or not you immediately see new donations coming in, peer-to-peer fundraising organically widens the circle of community members who feel connected to your organization.
Try sharing a short video
Many social platforms are changing their algorithms to prioritize short-form videos. This shift means that taking a few minutes to record a simple call to donate will have a larger social footprint than a static post. You can even get other staff members, volunteers, board members, and donors to participate: All that's needed is a few minutes and a phone to capture a heartfelt appeal that reaches a wide audience.
Another option is to create short clips of past livestreams to share as reels or stories on social media. With Switcher Studio's Clips creator, you can do this right in the app. Just choose a past recording and trim the length of the clip. You can change the aspect ratio or playback speed and even add text or captions before sharing directly to the platform of your choice.
Join your local community foundation
When you create a community around giving, you create a generous community.
Community foundations (like the Community Foundation of Louisville) offer resources, support, and opportunities to regional nonprofits. Joining your local community foundation connects your nonprofit organization to a whole network of fundraisers and philanthropists. Collaboration with groups like this can help amplify your message, strengthen your community ties, and deepen your impact.
Want to give fundraising livestreams a try? Switcher Studio offers a discounted rate for qualifying nonprofits. Get started today!
Related Posts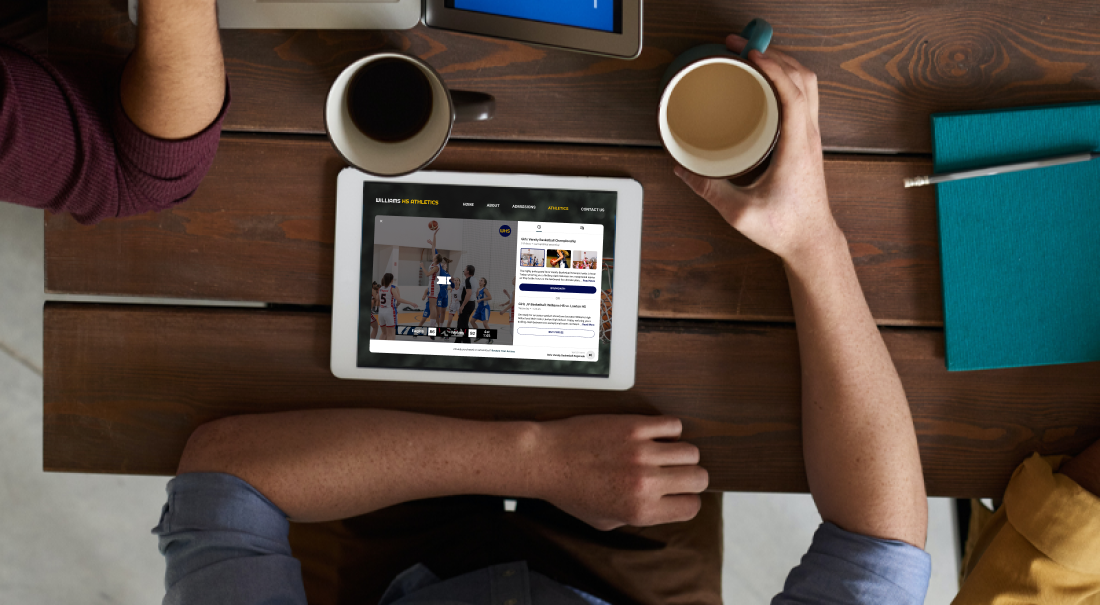 September 22, 2023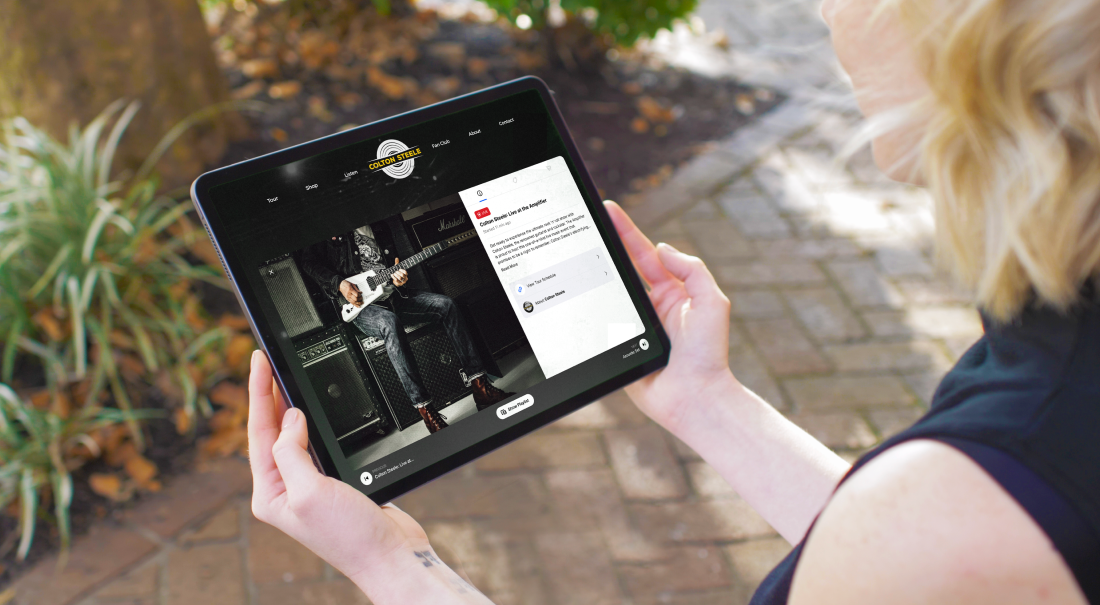 September 22, 2023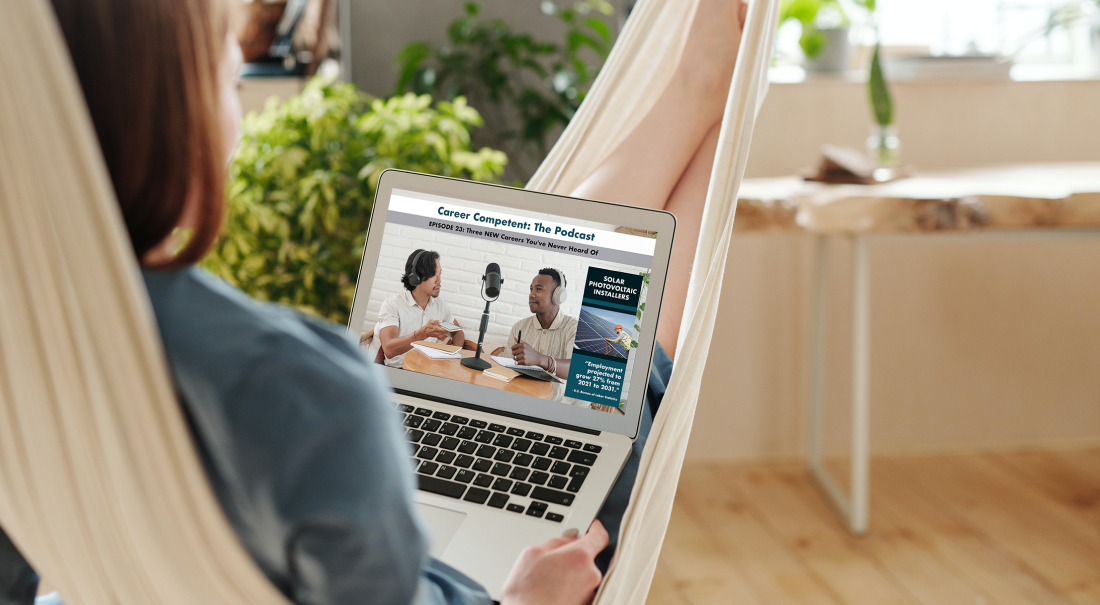 September 14, 2023