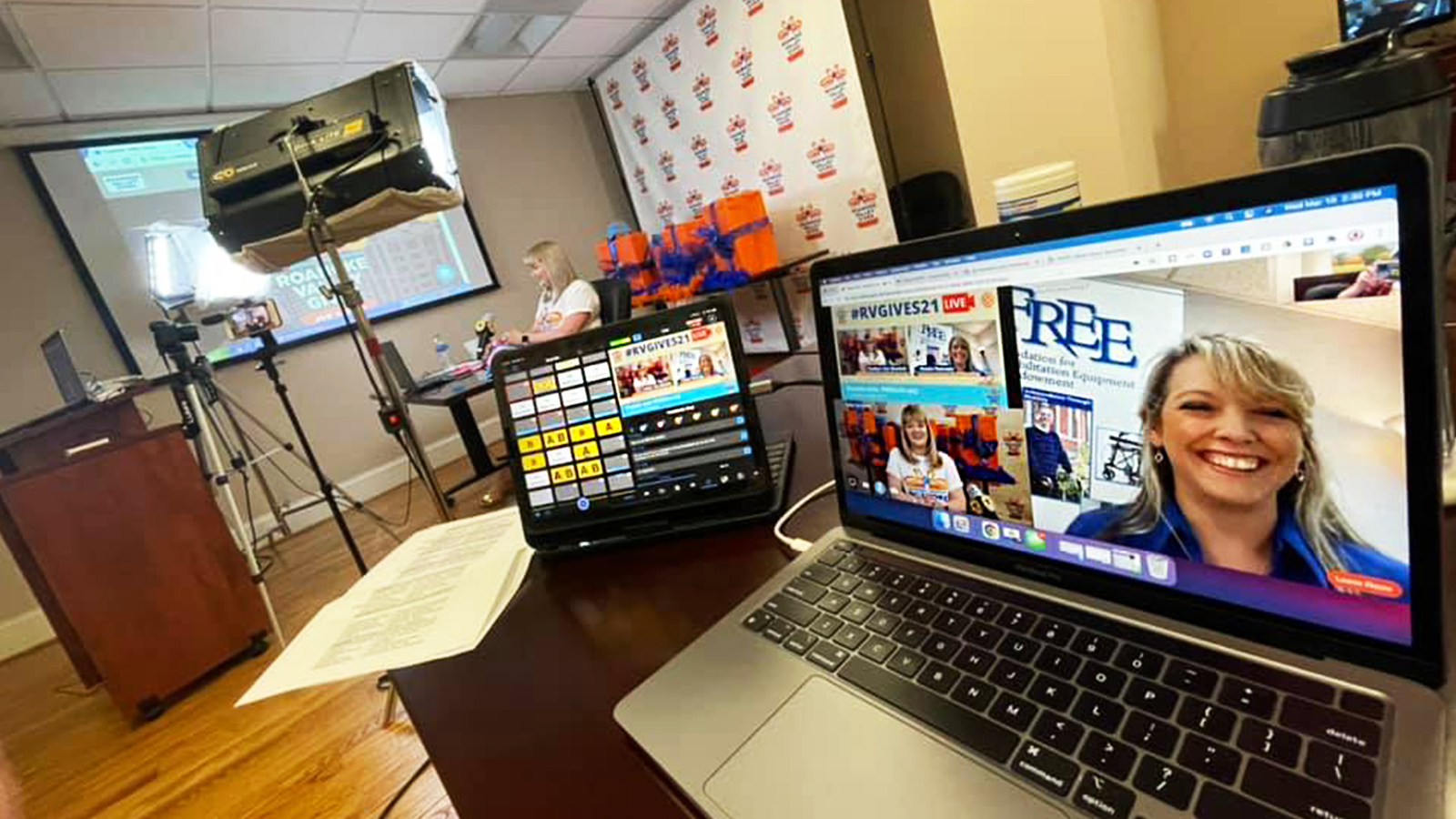 If there's one thing the pandemic has taught us, it's this: The world doesn't stop turning.
Throughout the past year, we toasted at happy hour — even when bars were closed. We celebrated bachelorette parties and baby showers — even when we couldn't hug in person. And we rallied together to support the causes we care most about — even when "together" meant staying six feet apart.
Through a lot of creativity and plenty of advances in technology, charitable organizations have proven that you can do a world of good, even while staying behind a screen. In fact, charitable giving increased roughly 8% from 2019 to 2020, even though 74.6% of nonprofits had to cancel in-person events. But to throw a successful virtual fundraising campaign, you need to capture your audience's attention — just as if they were there in person.
That's where livestreaming comes in.
Livestreaming adds an interactive component to events, makes supporters feel connected to the cause, and builds the same level of excitement as in-person campaigns. Pulling off an effective (and memorable) livestream event requires a considerable level of planning — more so than a live event. Below, we explain how to host your first livestreamed fundraiser and make your campaign a success.
How to host your first livestreamed fundraiser in 5 simple steps
Each of us has been on enough Zoom calls to know that a virtual event is not a "set it and forget it" formula. Instead, you need to make decisions upfront, including which platforms to use, how to collect donations, and how to keep attendees invested in your event from start to finish.
1. Choose your platform 💻
When you shift from an in-person to an online format, the first decisions you have to make surround technology.
Choosing the right platform allows you to engage supporters, collect donations, and build awareness for your campaign — without the uncomfortable tech hiccups. When hosting a livestream fundraiser, you need two pieces of technology: a fundraising platform and a video platform to capture your livestream.
The Givebutter-Switcher integration lets you seamlessly host your virtual fundraiser. Using both platforms allows you to:
Get the right angle: Capture video from multiple camera angles in real-time
Allow supporters to participate anywhere, anytime: Record a video to share later with your supporters who couldn't attend live
Make attendees feel like they're with you in person: Engage with virtual attendees, taking advantage of the supporter feed
Make the most of your campaign: Collect donations, create buzz through social media, and build a gorgeous donation page
2. Decide how supporters will donate 🤑
With the right technology at your fingertips, it's time to decide how you will raise funds for your cause.
Remember, not everyone will attend a virtual event, nor will everyone watch it live (which is where Switcher's recordings come in handy). Think of ways to collect donations from these supporters. Can you reach out to them via social media, inviting them to give with Venmo? Post-event, could you send an e-blast with a link to the recording to your newsletter list, asking for last-minute donations?
To make the most of your livestream and hit your fundraising goal, try these tips:
Reach out to those who can't attend: Encourage donations from non-ticket holders through the "Can't Attend? Donate!" feature.
Make donating easy: Make it as easy as possible to give to your campaign, accepting convenient payment options, like Venmo.
Ignite a little friendly competition: Peer-to-peer fundraising is an effective technique because it creates a competition among your most loyal supporters. Through team ticket tracking, you know which teams sold the most tickets to your virtual fundraiser and can offer incentives.
3. Get the word out 🔈
Now that you know how supporters can give to your cause, it's time to spread the word about your event.
Remember: No one can give to your cause if they don't know it exists. Use this to light a fire underneath every resource at your disposal and to ensure your network (and your network's networks) know about your event. Use social media, emails, texts, and word-of-mouth marketing to help promote your campaign. Try the following tactics:
4. Map out your content ✍
When it comes to hosting a livestream fundraiser, remember this critical piece of advice: Don't wing it.
Determine the start and end time of your livestream, then map out your content. Post your itinerary on your donation page so supporters can join (or exit) for segments that pique their interest. Remember to schedule buffers in your timeline to allow for questions or comments from your supporters.
When mapping out your content, keep the following items in mind:
Speakers: Will you have guest speakers? How much time will you allocate to each one?
Audience interaction: Will you take questions or comments from the supporter feed? How much time will you give to the audience?
Introductions and closings: You will want to spend time at the beginning and end of your event, speaking about your cause and thanking supporters. How much time will you need?
5. Keep your audience engaged 📣
Audience engagement is listed as the No. 1 hurdle event organizers face when planning virtual events.
Whether you're planning an event that lasts 30 minutes or several hours, you'll want to find ways to keep supporters tuned in. Fortunately, this is where creativity can take flight. You can combine your livestream with a number of other events, offering a class or tutorial, hosting a celebrity guest, or interviewing families impacted by your cause.
Here are just a few out-of-the-box ways organizations kept their audience engaged throughout a livestream event:
Stream a live competition: This organization raised $373K offering a Cooking Live Executive Challenge, featuring a friendly cooking competition from executives across the country.
Offer personal stories: BBYO, an organization that impacts 80,000 Jewish teens worldwide, raised $4K through a livestream event. Rather than hire celebrity guests, the speakers were teens themselves — sharing stories about how the organization directly impacted their lives.
Stream a live concert: Trinity Habitat raised over $100K through a virtual livestream. Event organizers transformed the fundraiser into a live concert, calling upon local musicians to entertain their supporters.
Givebutter + Switcher = A successful virtual fundraiser
There are plenty of innovative ways to throw a successful livestream fundraiser. But before you write your content, set an itinerary, or decide how you'll promote your event, you need to select the right technology.
The Givebutter and Switcher integration gives everything you need for a fun, livestreamed event. With Switcher, you can capture your event from every angle, and even send out your recording to supporters who couldn't attend. With Givebutter's 70+ platform features, you can easily generate buzz, collect donations, and interact with supporters. Plus, with the lowest platform fees in the industry, you keep more of what you raise.
Ready to start planning your livestream event? Get started with your free Givebutter account today.
Related Posts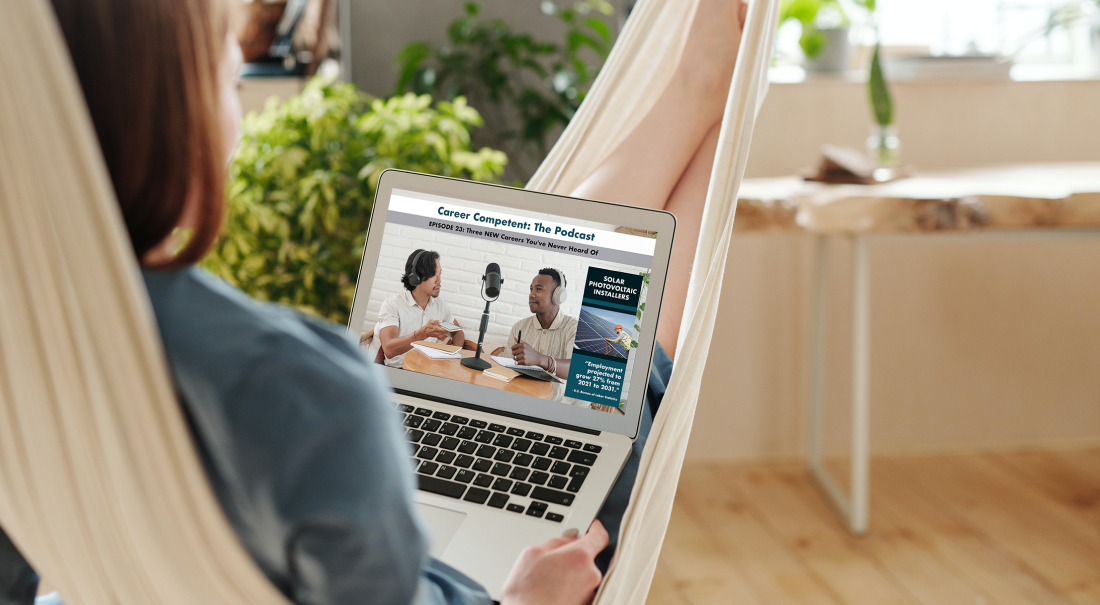 September 14, 2023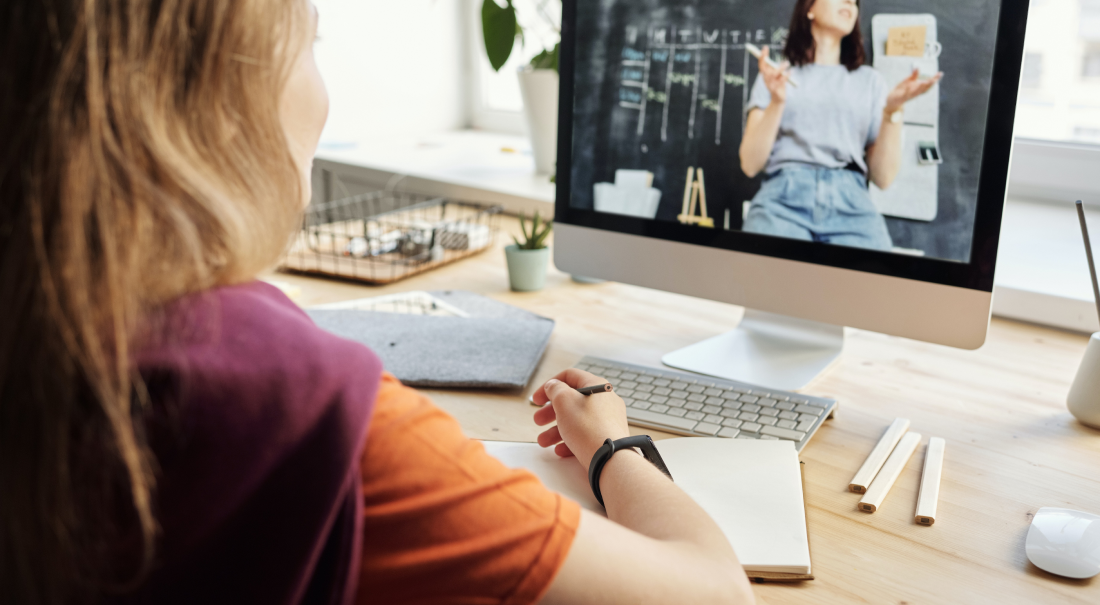 September 12, 2023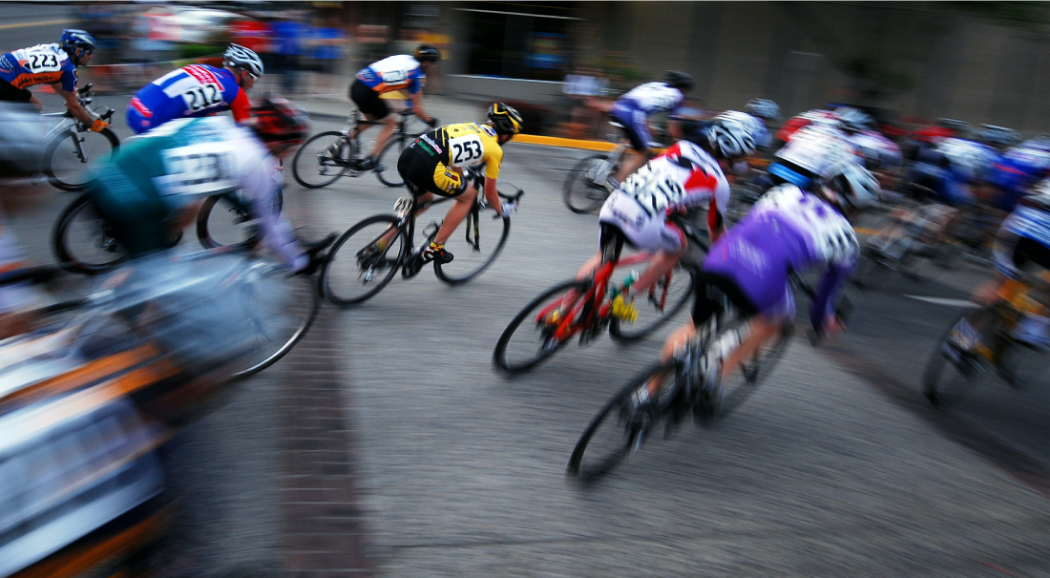 September 7, 2023