We've got you covered from
every angle
Whether you're planning an industry conference, a company meeting, or an exclusive story, Switcher's virtual events can help you stay connected even if you can't be in the same place.
Live video production,
sans the sat truck
The next couple of months will be marked by a profound shift in daily work and life. Some industries and organizations are going to be devastated, and the impact will be far-reaching. However, now more than ever, companies and organizations are looking to take their content online through video — many for the very first time.
Live video is quickly becoming the new normal, and Switcher is doing its part to keep people connected.
With Switcher's remote production team, you can rest assured that we can stream exclusive stories, interviews, conferences, events, sports, and more for you — remotely — so you can still reach your audience.
Stream to Facebook, YouTube, Twitter, your own website, and beyond.
It's the easy way to innovate, preserving the real-time appeal of live events and conferences and adding interaction and engagement online.
Want Switcher to produce your next event? Get started:
Made with Switcher
Check out what our users are creating with Switcher Studio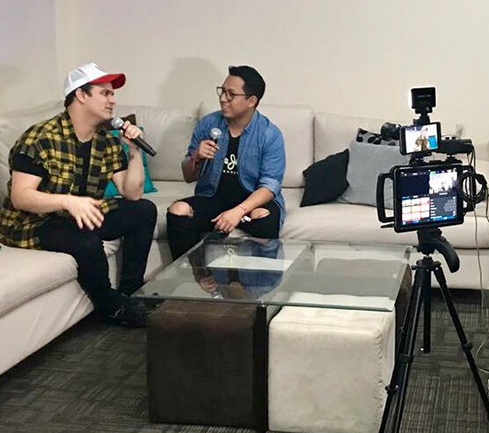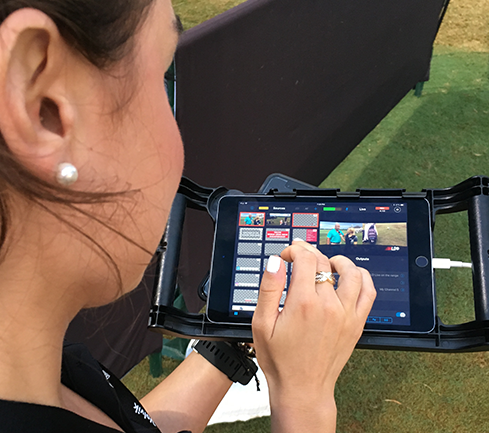 Keep your community informed with content that matters
With specs like these, Switcher empowers anyone to be the video producer, no hiring required.
Real-time editing
Live switching and editing let you create a stream with all of the perspectives and none of the turnaround time
Video Chat
Bring in a guest caller, expert, or on-site correspondent from anywhere in the world for limitless collaboration
Instant polish
Openers, lower thirds, and multiview layouts add the high production value viewers expect
Monetization
Rolling in logos, graphics, commercials, and text lets you highlight sponsors and drive revenue
Full mobility
Stream in-studio or on-site, no need for bulky cameras or uplink trucks
In-stream comments
Make your stream even more dynamic by displaying viewer comments and engaging with them in real time
Switcher Shoutouts
Switcher saves us the cost of hiring outside teams to produce graphics. We can use Switcher ourselves. It's intuitive, and no satellite uplink truck is needed.

JACKIE STROUSE, Senior Manager of Social Media at Golf Channel
Now literally, because of these fantastic tools of Switcher Studio, I'm able to rival leading broadcast companies. … I can fire up Switcher Studio on a multicamera system, and actually deliver a TV-quality presentation instantly.

GRAHAM WALKER, Commercial Content Editor JPI Media
What a brilliant invention. A sat truck, a cameraman, a graphics system, a video server, a director, and vision mixer all in your pocket.

CHRIS JAMES, Broadcast Editor Bristol News