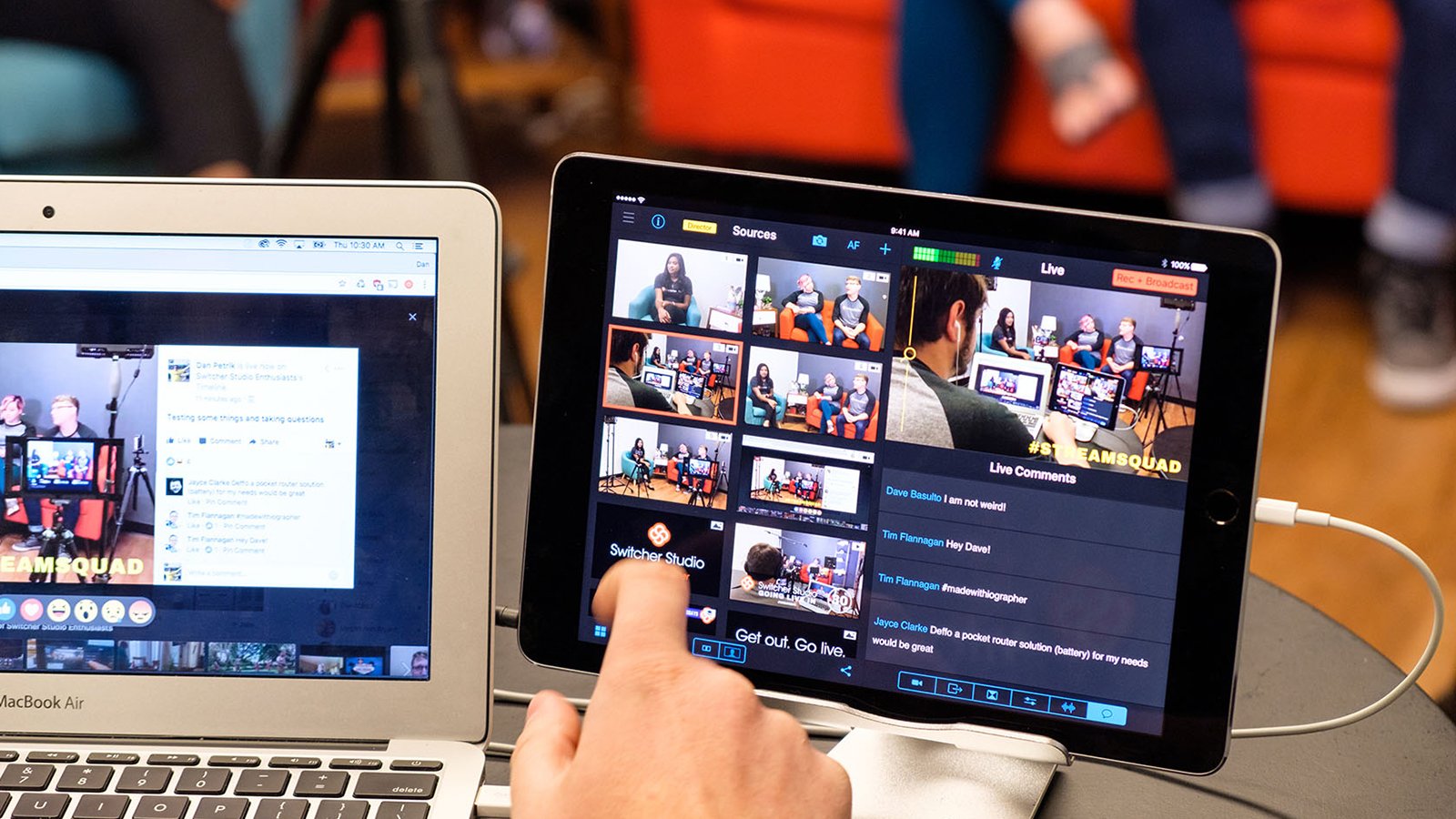 When we launched Switcher Studio, we were determined to give creators and businesses the best value and tools in mobile video creation. Since then we've seen the Switcher community use these tools to make a meaningful impact in their organizations and communities through video content.
To continue to add value and new capabilities to the Switcher platform, we will be implementing a new plan and price structure starting Monday, October 1, 2018. This new structure will affect first-time and returning subscribers who join on or after that date.
What are the plans and how do they differ?
The Personal plan is for noncommercial use — it's ideal for schools, bloggers, churches, youth sports, and other event-based productions. This plan gives you access to the Switcher Studio app, iOS, Mac, and PC screensharing, and standard email support.
The new Professional plan is for businesses and other organizations. This plan gives you all the capabilities of the Personal plan plus the ability to schedule posts and crosspost to Facebook. In future updates, this plan will also include access to cloud storage for your most-used brand assets, two-way video calling, plugins/extensions, and more.
The new Enterprise plan is for marketing teams and agencies. This plan provides customized solutions, advanced permissions, additional Facebook integrations, access to the Switcher SDK, the option for hands-on training, and more scalable tools.
For pricing and a complete feature comparison, visit our Plans page.
How will this affect current customers?
We wouldn't be where we are today without our customers, so we want to thank those who've been with us since the beginning.
Members with a current monthly subscription will keep their rates. You'll continue to get access to everything you have today (unless you cancel or switch plans) for no additional cost.
Members with a current auto-renewing annual subscription will also keep their rates. If you already have an auto-renewing annual subscription (or upgrade to this before Wednesday, October 31, 2018), you will retain access to all current features and benefits.
Will current customers still get updates and new features?
All Switcher users (regardless of plan) will have access to all of the features within the core Switcher iOS app itself. Switcher Legacy subscriptions also include access to some Dashboard features that will be exclusive to users on the Professional plan moving forward. However, cloud-enabled features and app extensions introduced in releases after October 31, 2018, will require a Professional plan. Features only available in the Professional plan will be marked accordingly on the Pricing page.
Why the change?
Cloud-enabled capabilities will play an increasingly important role in the future of the Switcher platform, and building in the cloud requires more resources to support, deliver, and maintain. These capabilities will help you create even more engaging, interactive, and professional-looking videos to best represent you and your brand.
In future updates, Switcher users will have access to new cloud-enabled extensions that let you:
Add

on-screen

comments and run polls, giveaways, and more through cloud-enabled plugins and extensions.

Store your most-used photos, videos, text, and animations from the Sources panel within your online account so you can access them from any device.

Invite guests anywhere in the world to join video calls and share in your videos or livestreams.
Be on the lookout for these cloud-enabled features and more, and join our Facebook community to be part of the discussion.