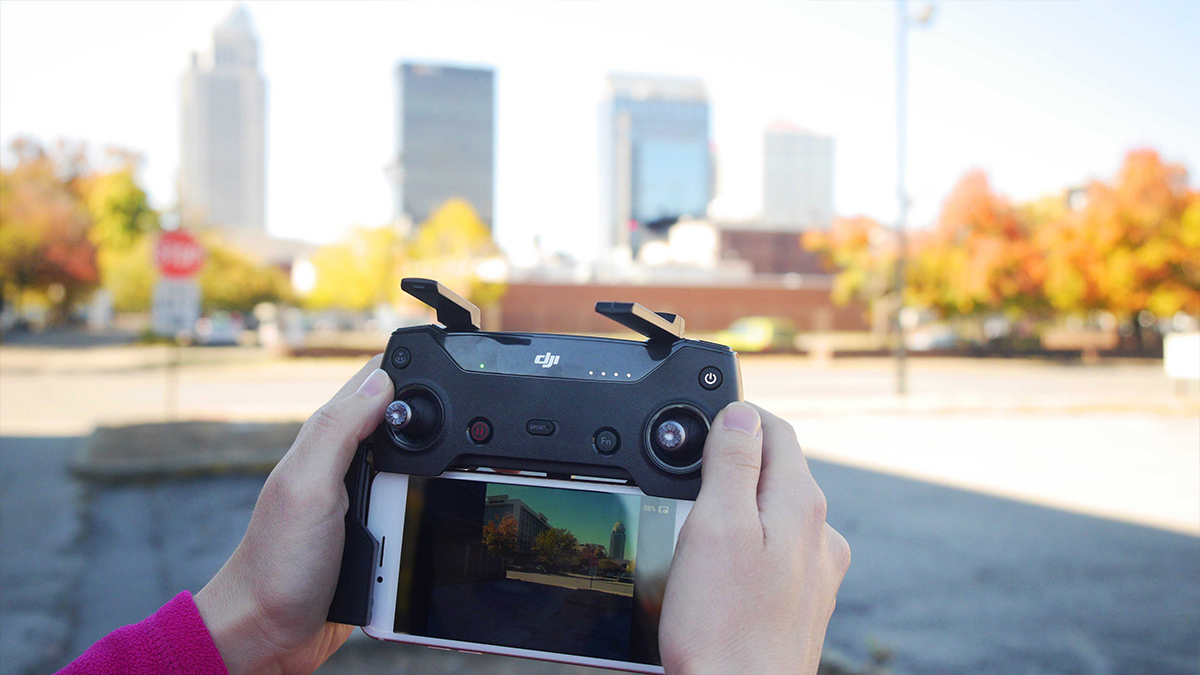 With the quality of smartphones' video cameras improving each year, mobile video is on the rise
.
From feature films to live broadcasts to vlogs, videos created from mobile phones more widespread and are winning awards
.
The filmmaking industry changed forever with the release of 2015's
Tangerine
. Filmed using an iPhone 5S,
Tangerine
took the Sundance Film Festival by storm.
A huge part of the film's success was thanks to a Steadicam Rig.
To prevent camera-shake, the Steadicam Rig helped to stabilize the team's iPhone 5S and to give it a traditional cinematic look
.
Unfortunately, the price point for Steadicam Rigs are well over $2000. This price has killed off many an independent filmmaker's dream before they were even off the ground.
Luckily, there's a new gimbal in town.
The recently-released DJI Osmo Mobile turns your smartphone into a professional-quality camera. It ensures that
all of
your footage looks smooth, professional, and ready to share.
No matter how shaky your hand might be, your videos will
truly
have that cinematic view, with no trace of camera shake in the end
.
Let's take a look at the following footage for comparison:
Here is footage of three friends playing on a Nintendo Switch, shot with an iPhone 7 and a LuMee Case. Notice how the footage is clear, but despite the filmmaker's best efforts, there is still camera shake.
Now, here is this same scene, shot 60 seconds later while using the DJI Osmo Mobile.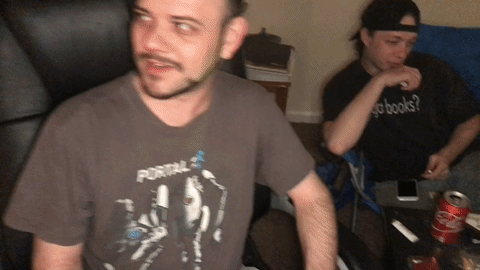 Notice how much more fluid the footage is this time around as the filmmaker shows off the scene. This is what we mean by cinematic footage.
Here's an example Facebook Live broadcast using the DJI Osmo Mobile and Switcher Studio.
Can I Use A DJI Osmo Mobile With My Personal Phone?
So many different devices and services are exclusive to one type of phone.
Thanks to the vast differences in operating systems, many devices are
iPhone-only
or
Android-only
. And if you don't have an iPhone or an Android, you are likely out of luck.
Thankfully
, DJI was able to market their product to many phones, so long as the phones are able to support a Bluetooth connection
.
The DJI Osmo Mobile supports smartphones measuring from 58.6mm-84.8mm width and up to 8.4mm thick.
This covers most phones currently available on today's market, from the iPhone SE to the iPhone 7+, and Android phones of similar sizes
.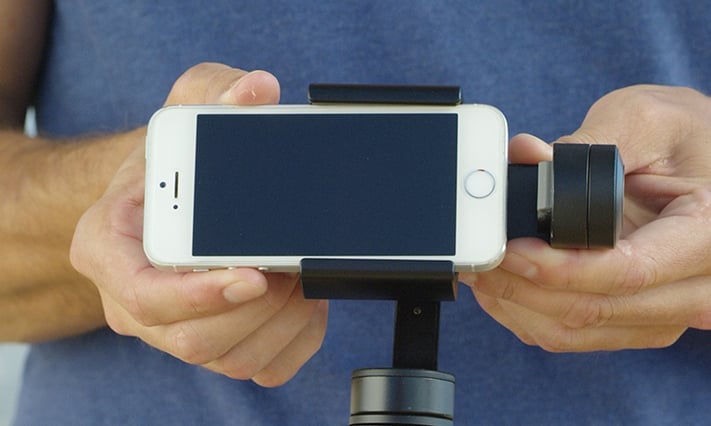 This gimbal charges via USB port, eliminating the need to
purchase
batteries on a weekly basis
. The battery lasts for around 3-4 hours when
fully
charged.
With the DJI Osmo Mobile, you can film in standard (landscape), portrait, or underslung layouts, so you are not restricted to one form of filming
.
Even better, the DJI Osmo Mobile retails for a price point of $299.00. This is a
huge
improvement to the Steadicam Rig's $2700 price point.
Now, Watch Me Pan. Now, Watch Me Tilt-Tilt.
Users of the Switcher Studio Pro app and services are in for an another treat when it comes to the DJI Osmo Mobile. As of their April 21st, 2017 app update, Switcher Inc.
has announced that the DJI Osmo Mobile has been
fully
integrated into Switcher Studio Pro
.
This means that users can operate the DJI Osmo Mobile as a Pan+Tilt device from within the Switcher Studio Pro app.
While using the main control device, users are able to drag their finger on the Switcher Studio Pro screen
. In real-time, the DJI Osmo Mobile will Pan+Tilt in correspondence with the user's finger movements.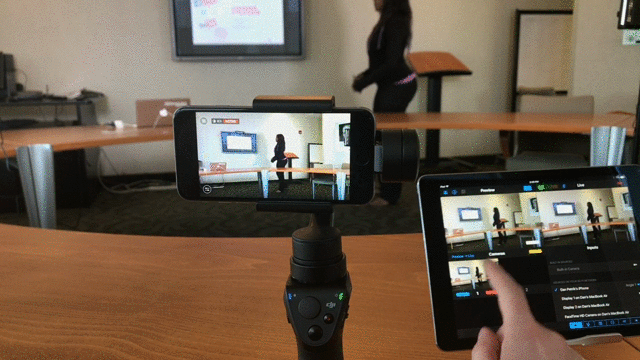 This integration replaces the Motrr Galileo, the previous Pan+Tilt system that integrated with Switcher Studio Pro
. Motrr
unexpectedly
went out of business in July 2016.
This left apps like Switcher Studio Pro unable to maintain proper support for the product
.
With the DJI Osmo Mobile, users can free-hand their footage for a cinematic look with the Switcher Studio Pro app
.
They can also station their DJI Osmo Mobile devices in different places and control them
remotely
from elsewhere in the room
.
This is perfect for concerts, graduations, and other events where the subject may be wandering around the stage
.
You can
purchase
a DJI Osmo Mobile at most electronic stores and from many online retailers, including Amazon.com
.
#GetOut. #GoLive. #BeAwesome.
Related Posts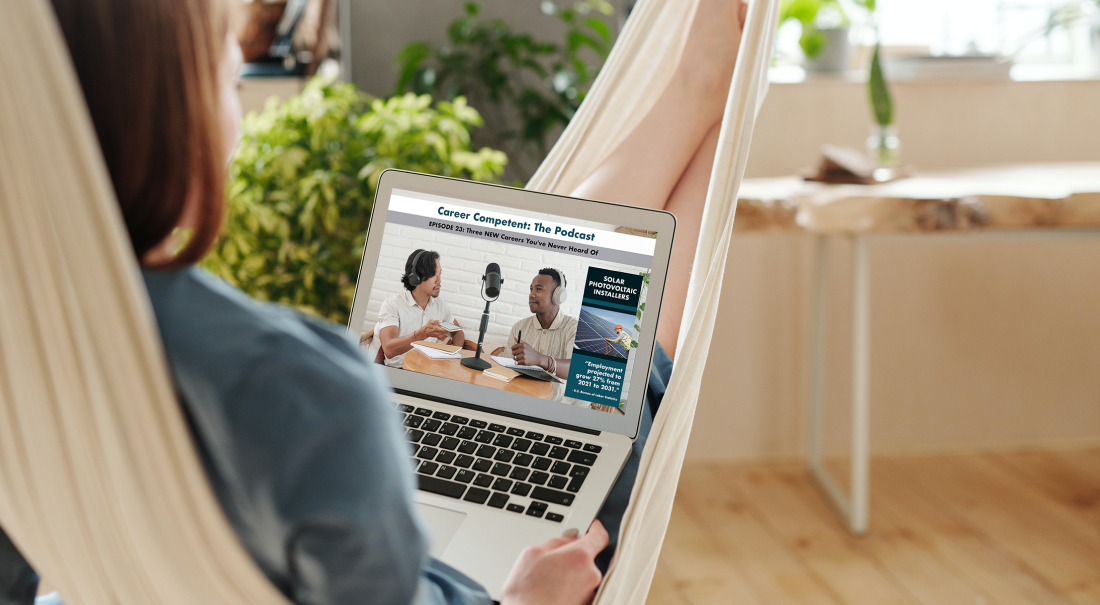 September 14, 2023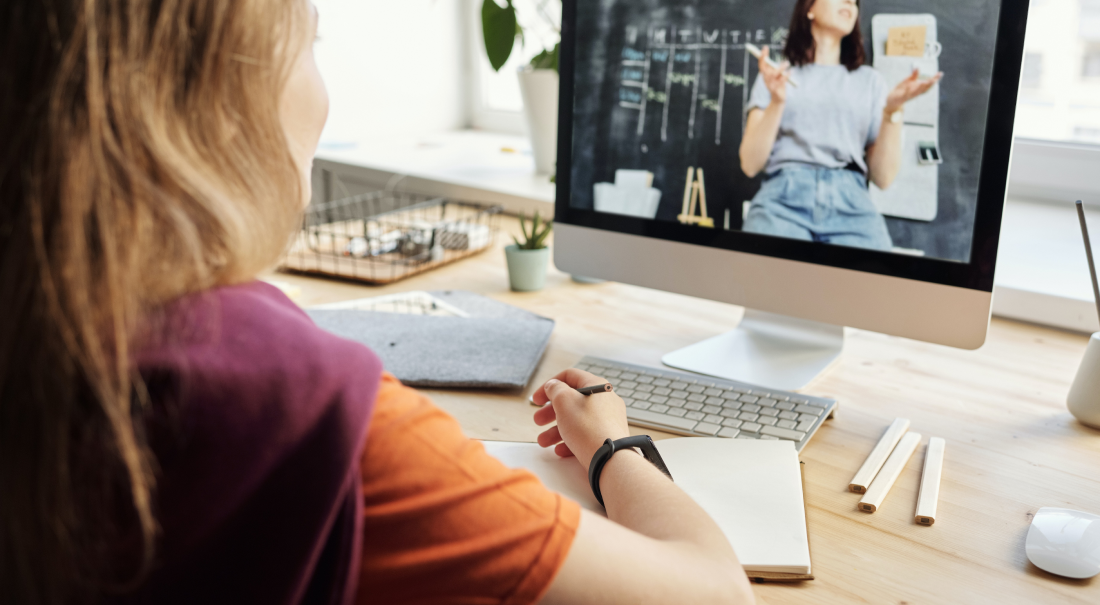 September 12, 2023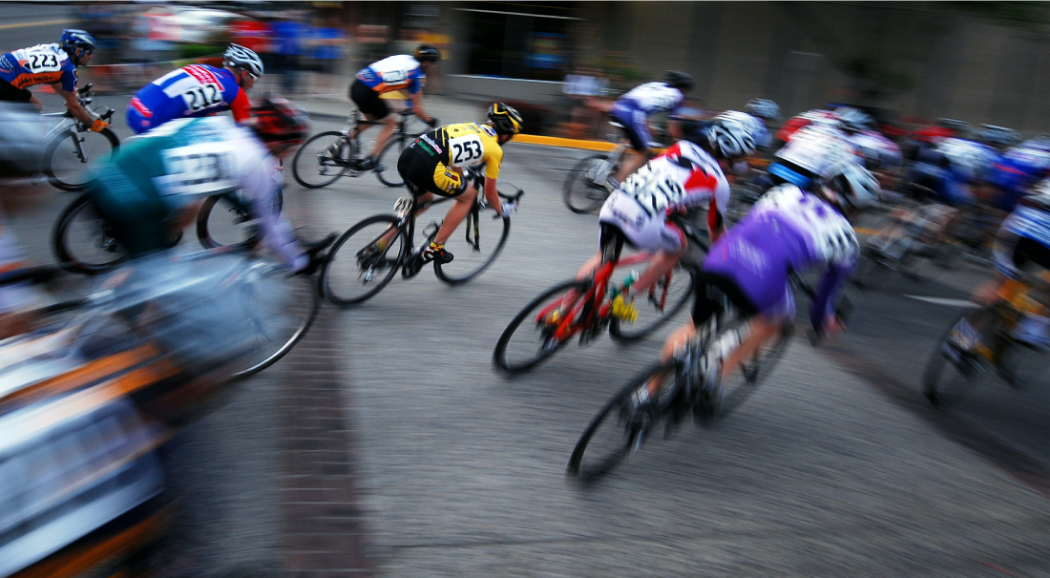 September 7, 2023