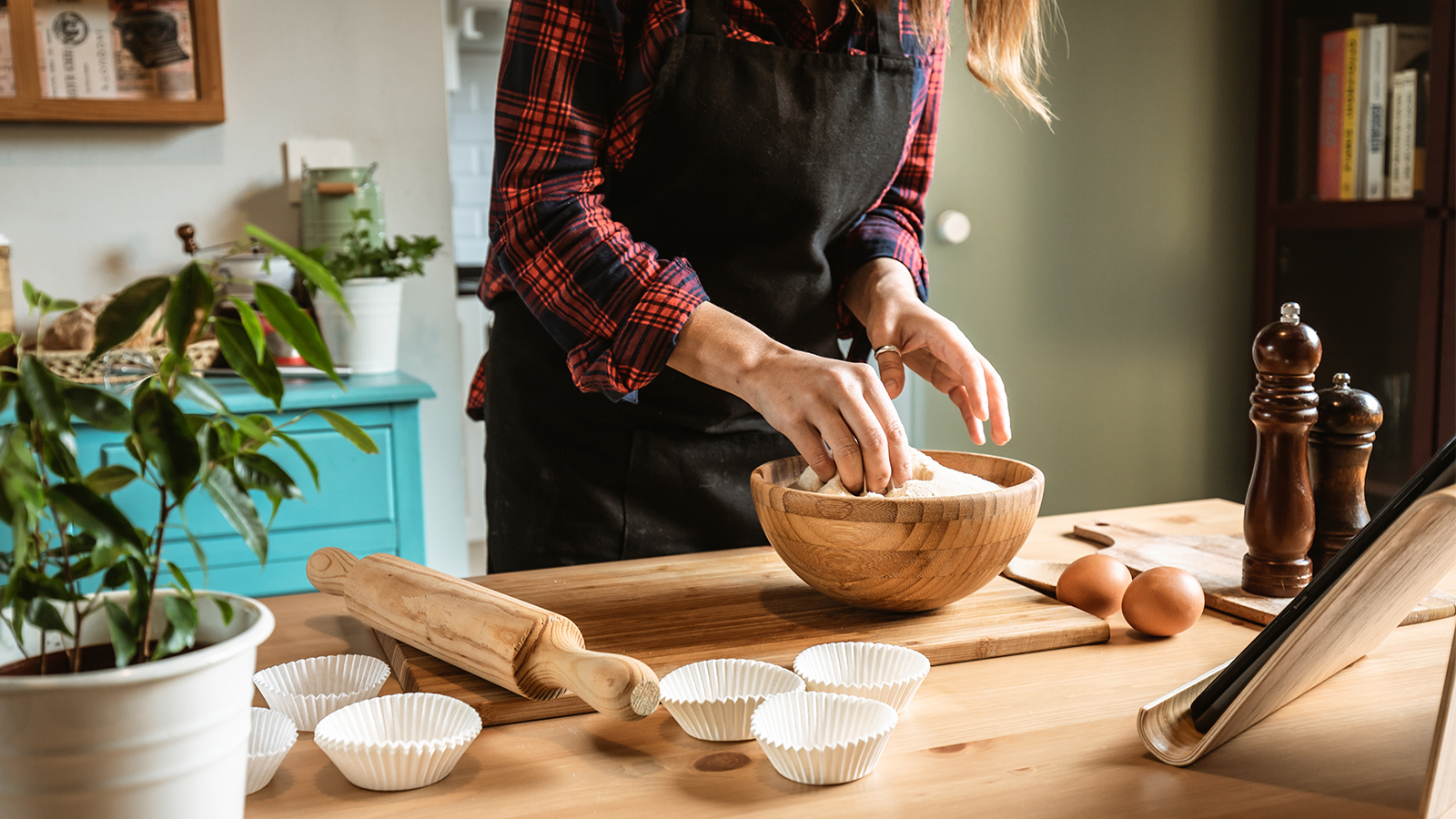 When I travel, I almost always choose Airbnb rentals over hotels. There's something special about staying in a one-of-a-kind place as opposed to a chain hotel.
Airbnb is a win-win for guests and hosts alike. Guests get the opportunity to choose a unique place to stay and hosts profit from temporarily renting out their spaces. But Airbnb isn't just rental properties.
In 2016, Airbnb launched Experiences — a way for Airbnb hosts to create unforgettable activities, tours, classes, and more for their guests that tie in unique aspects of their local culture. Fast forward to April 2020, and Airbnb created Online Experiences during the onset of the pandemic. Whether a Harry Potter enthusiast wants to host a broomstick tour of London or an Italian grandmother wants to share her passion for homemade pasta, you can easily do so — and from the convenience of your home.
In this blog post, I'll cover what you need to know to create a memorable Airbnb Online Experience, as well as some easy ways to enhance the viewing experience for your participants.
What is an Airbnb Online Experience?
According to Airbnb News, Airbnb Online Experiences were created as a "new way for people to connect, travel virtually, and earn income during the COVID-19 crisis." With the pandemic limiting opportunities for travel and in-person activities, Online Experiences allow hosts to earn profits and provide much-needed entertainment, education, and socialization for guests during the lockdown.
"Human connection is at the core of what we do. With so many people needing to stay indoors to protect their health, we want to provide an opportunity for our hosts to connect with our global community of guests in the only way possible right now, online." — Catherine Powell, Head of Airbnb Experiences
There are a range of Online Experience categories, like Airbnb wellness experiences, virtual magic shows, historical tours, cocktail classes, and more. Plus, Online Experiences can be catered to individuals, couples, families, work teams, or even private groups.
Airbnb does have certain requirements and restrictions for hosting Online Experiences, so be sure to read through them carefully to determine if your experience meets the criteria.
What is Airbnb looking for?
In order to become an Online Experience host for Airbnb, you are required to submit some information about yourself and your proposed experience. Once you've applied, Airbnb will review your application before making a final decision. To help make sure you're a good fit, Airbnb has provided some information on what they're looking for in Online Experiences and hosts.
Expertise
As you might expect, having a background and substantial knowledge relevant to the Online Experience you plan to host is crucial. After all, you wouldn't want someone who never made sangria before teaching you how to make it, would you?
The more expertise, training, and background knowledge you have about a particular hobby, activity, location, etc., the better suited you'll be for hosting your Online Experience.
Participation
Guests crave something that's hands-on and interactive. They don't want to feel like they're sitting in a college lecture hall. That's why it's important for hosts to create immersive experiences that help viewers feel like they're right there with you in your kitchen, dance studio, home country, or wherever you are. Hosts should do their best to make their participants feel welcomed, engaged, and included. Chat with your guests, share fun facts with them, and encourage them to ask questions.
Easy to do
Imagine signing up for what you thought to be a simple cooking class experience, only to find out that the recipe required complex ingredients or expensive equipment that you didn't have. Airbnb wants their guests to be able to easily participate in Online Experiences, which is why they recommend avoiding experiences that require difficult setups and prep work, and uncommon materials and ingredients.
Technical quality
What's an Online Experience if your guests can't clearly see or hear you? The quality of your audio, video, and internet connection directly impacts the overall quality of your experience. Although hosts don't necessarily need to be technical experts, it's crucial to ensure that your internet connection is strong and that you're providing high-quality audio and video.
Now that you know what Airbnb is looking for in an Online Experience, let's look at what you'll need to do in order to submit your Online Experience for approval.
Submitting your Online Experience for Approval
Before you can start hosting Online Experiences, you'll need to submit your experience for review and approval. Airbnb has listed the following requirements for submitting an Online Experience:
A name for your experience
A description that includes your location and what makes your experience unique
A description of your experience that includes a detailed agenda
Your qualifications, credentials, and background
Information for guests on what to bring and how to prepare
A collection of high-quality photos of your experience, including one of you speaking in front of your camera or computer
A photo ID to confirm your identity
Once you have submitted the required information from above, the Airbnb team will review your submission and determine whether the proposed experience and host meet their standards. This process usually takes about a week.
Hosting an Online Experience
If Airbnb approves your Online Experience, it's almost time to start hosting! But first, you need to select a price for your experience. Airbnb recommends starting with a lower price and then increasing your price once you have a few experiences under your belt along with some positive customer reviews. You can search around and look at similar experiences to give you an idea of what others are charging.
Once you have the pricing set, you're able to start booking guests for your experience! When a guest books your experience, you'll receive an email with their profile and information. Guests will receive a confirmation email with details about your experience, including date and time, items to bring, what to prepare for, etc.
Online Experiences are conducted through Zoom, and guests receive unique Zoom links for each experience. Zoom's Waiting Room feature lets hosts ensure that all guests are on the attendee list and that no unpaid guests are present. Airbnb does provide free access to Zoom for hosts along with technical support services — so there's no need to worry about purchasing a Zoom plan.
Enhance your Airbnb Online Experiences
Unlike regular Airbnb Experiences, Online Experiences don't give you the opportunity to interact with your guests in person, but that doesn't mean you can't provide an exceptional experience.
Although the Zoom platform is great for video conferencing, it lacks features that help immerse your viewers in the action. The Switcher Studio iOS app can help elevate your Online Experiences and stand out from other hosts who offer similar Online Experiences. With the Switcher as a Webcam feature, you can output live video from the Switcher Studio app directly into video conferencing platforms like Zoom.
Check out some of the ways you can use Switcher for your Airbnb Online Experiences:
Show multiple camera angles
Single-angle experiences can get the job done, but having multiple camera angles creates a more immersive experience and adds variety for your participants. Switcher lets you sync up to 9 iPhones and iPads to create multicam experiences that allow you to switch between camera angles in just one tap. For example,
Add text, images, and add prerecorded videos
Your participants shouldn't have to solely rely on audio to keep up with the content of your Online Experiences. Adding visuals like text, images, and prerecorded videos can give your participants more context for what you're saying.
Whether you add on-screen text to show ingredients for a recipe, images of what the finished product will look like, or clips of previous participants enjoying your Online Experience — your participants will appreciate the level of detail you go to in order to provide the best possible viewing experience.
Choose the layout of your content
Picture this: You host a virtual wine tasting and you want to show a side-by-side view of your live camera feed next to a map that shows what region a specific wine came from. And maybe later during the tasting you want to overlay your live video feed on top of a prerecorded video that shows part of the wine-making process — but can you do that with Zoom?
The answer is technically no, but with Switcher, you can! Choose from 40+ premade Multiview templates and arrange your content exactly how you want.
Go mobile and up your camera quality
One of the best parts about Switcher Studio is that you don't need expensive cameras or clunky equipment to create amazing videos. All you need is an iPhone or iPad to get started — making Online Experiences that take place outside or on the go easier than ever.
Using Switcher also means that you don't have to rely on your laptop's built-in webcam for your Online Experience — you can instead use the camera on your iOS device (which has four times more pixels than your standard webcam!) and ensure that you're always providing high-quality video.
Start with Switcher for free
The market for Online Experiences is growing. Affordability, convenience, and a new form of entertainment make Online Experiences intriguing for people all across the world.
If you're a host who wants to create an unforgettable Online Experience for your guests, check out Switcher Studio and start your free 14-day trial today.
Related Posts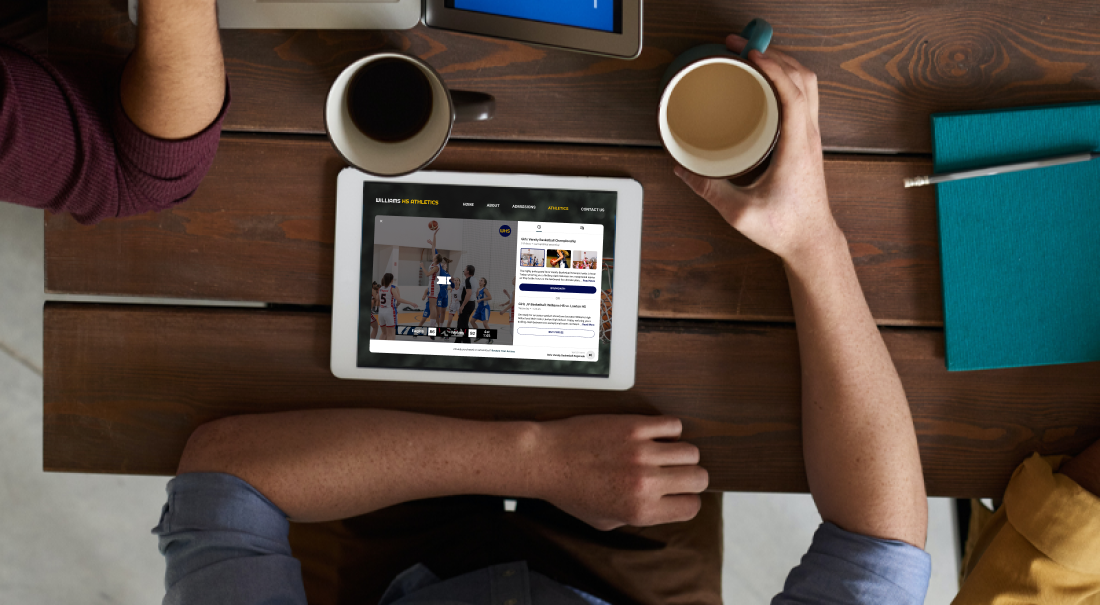 September 22, 2023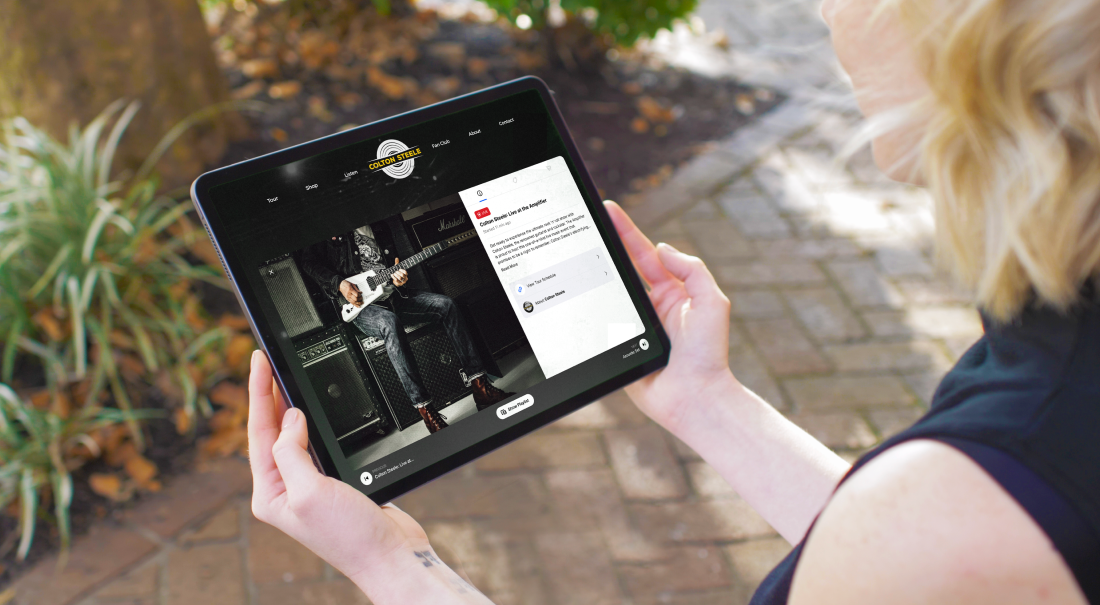 September 22, 2023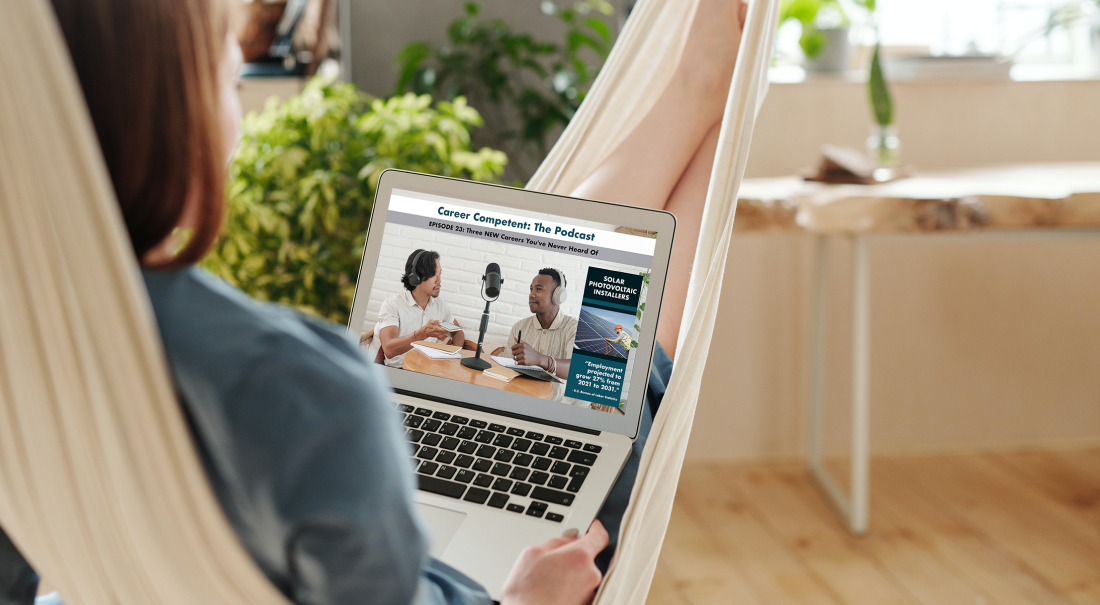 September 14, 2023