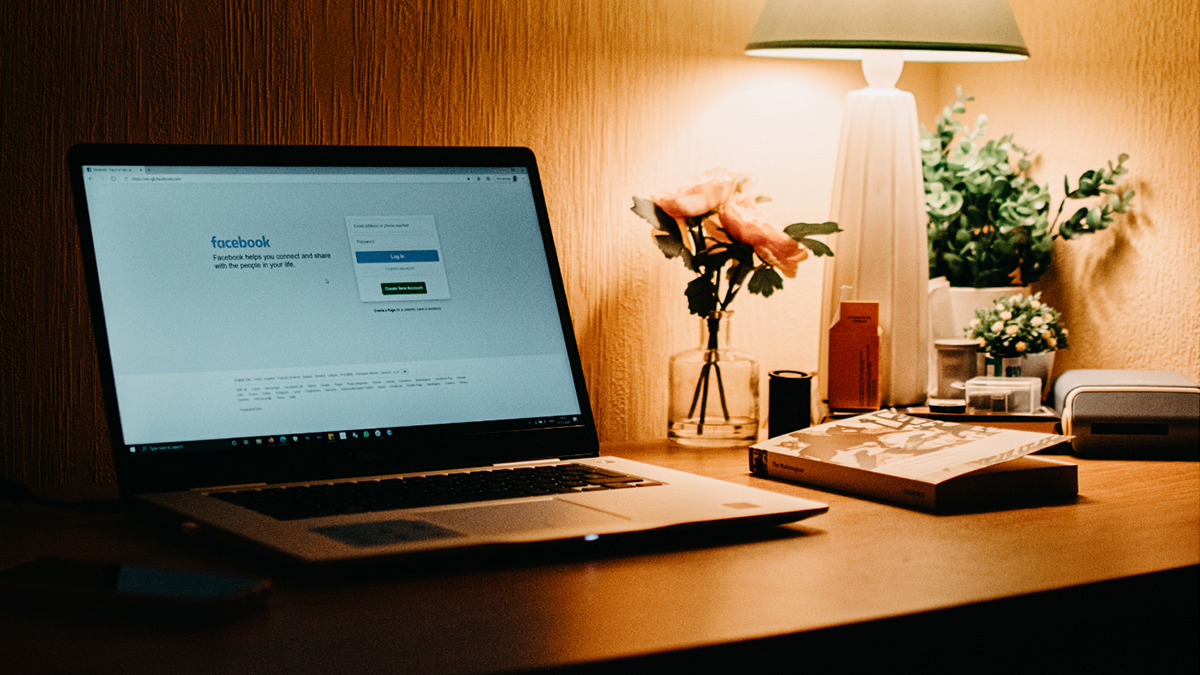 Who is this for: Anyone that owns a business or is building a personal brand. This isn't just for "new" businesses but your established businesses could benefit too.
Hosted by: Erin Cell & Joel Comm
NOTE: The text below includes excerpts and a synopsis of the different topics discussed in this interview with Erin Cell from Socially Powered and live video marketing expert, Joel Comm. To get the full scoop watch the video above!
Is your business doing video?
Most businesses recognize the importance of video. By 2019 it's anticipated that 80% of the Facebook news feed will be video.
Unfortunately video is an expensive investment in most cases. Because of the cost and complexity it often turns into a line item. Businesses and marketing teams are used to contracting someone to storyboard, write, shoot, and edit video. You might spend hundreds or thousands of dollars to have your video produced, then you upload it to YouTube and get back to work.
Now the online marketing world is praising live video like crazy. Many marketers have even taken a "shame on you" hostility toward businesses and brands that aren't using live video already. But why live? Why now?
Up until a few years ago producing live video required sophisticated equipment, you had to have really expensive bandwidth, and you needed to have a crew to do live video. In 2015 things changed and we had the "perfect storm for live video" as live video marketing expert, Joel Comm explains, "we finally had applications that were easy to use, everybody was carrying a smart device (iOS or Android) and everybody had access to bandwidth with cellular 4G and LTE connections".
With this combination of changes in technology the opportunity to reach your audience and engage with people around the world instantly became available. The just because the technology has advanced doesn't mean the problem is solved - how do you effectively use it and what are you going to say?
As Joel says, it's not rocket science. In fact there is a really simple formula for it:
YOUR authentic content
+
real engagement with YOUR audience
=
the one thing that that leads to more sales, and that's RELATIONSHIP
Why go live? How is live video different than other video? What is the desired goal/outcome?
When you make an edited 3-4 minute edited video and upload online your expectation and the viewer expectation is that it has to be 100% perfect. The opportunity to have a plan and have full control over storytelling has a big value.
But uploaded video falls flat when it comes to engagement. Sure you can respond to comments on a post, but it's not immediate.
When you are live people can ask questions, make comments and give you feedback and you can speak directly to them so there is a sense of connection and community.
It also opens up the possibility for spontaneity. Sometimes live videos are planned, other times you may be somewhere and choose to turn the camera on and go live. It doesn't have to be a polished presentation - just look at Candace Payne a.k.a Chewbacca Mom: https://www.inc.com/joel-comm/chewbacca-mom-on-joy-authenticity-life-after-viral-fame.html
With live video you can let your customers or audience participate and work towards building "relationship" - with that everything else will follow.
How is the approach to live video different for a service based business vs. retail business vs. food based business vs. brands?
That's the beauty of video and the individuality between different people and between brands. You can apply storytelling to ANY business whether you are a stay at home entrepreneur or a fortune 500 company. The essence of all good marketing is great storytelling.
If you're thinking "I don't know how to tell a story"...yes you do. You tell stories all the time when you talk about your product and what you do and the people that you work with and the initiatives that you have.
Four primary types of storytelling:
Informational: drop knowledge bombs and tell people what you know.
Inspirational: Speak to the heart and motivate others and stir emotion.
Entertaining: Engage with people, maybe they laugh maybe they cry
Experiential: this is as easy as showing people where you are, what you are doing, and who you are with.
More direct examples for how business can use live video:
Bring people behind the scenes
Introduce them to the team
Show them the neighborhood that you are located in or your office
Give them a reason to connect with you emotionally so they feel that there is a bond there. The days of phony marketing have ended. People want to feel connected with brands and there is no better way to do that than with live video.
How often should I go live? How much time should I allocate from planning to shooting, etc.
There are two ways to think about frequency for your video. Let's tackle them one at a time.
How often should you go live? Daily, weekly, monthly, etc?
Some people go live every day because they have something to say everyday, others that might do it once a month.
If you go live too often you might see people dropping off - don't go live just for the sake of going live, go because you want to bring a message to your people and you want them to engage with you.
It can also be helpful to schedule and let people know when you are going to be live on X day at X time and here is where you watch. This allows you to promote your video in advance and have an audience waiting.
How long should each broadcast be? What's the most effective runtime or duration?
There isn't a one size fits all, every business is different. But keep in mind Facebook notifies your family, friends and fans when you are live and it takes time to "build" the audience.
Some people may go live for just a few minutes and it's super effective. However, if you are only live for a few minutes then you may be done by the time people start arriving.
Concurrent viewership typically peaks at the 15-18 minute mark, but there isn't really a minimum or maximum.
As Joel Comm says "Your live video should be as long as it takes to tell the story you want to tell and create the engagement you want to create".
Where should I stream from: home, office, on-location? Do I need to build a studio or set?
People really connect with you wherever your habitat is. The more authentic it is the more people will feel that authenticity and feel that point of connection.
As Joel Comm mentions in this video, he goes live several times a week and most often he's in his home office - it's a very natural location because it's where he sits and works.
Other times he broadcasts out in the field if he is traveling or is experiencing something he wants to share. You don't have to be limited to a set or take a long time to get gear ready….you can just "go live" with a few taps on your phone.
Brands that produce video that feel unattainable have a disconnect with their audience. People want to feel like they are part of the experience, so let them see who you are, where you work, or what you are doing.
That authenticity really spurs relationship.
What if I go live and no one is watching?
That can definitely happen, especially when you are just getting started but don't let it discourage your. If you have a new page or a small following you do it anyway. Here's why:
You want to get used to being on camera
After your live has ended leave it up and people will see it and watch it.
You can end with a call-to-action on your video to tell people you'll be back and tell them to turn on notifications so they will know when you are "on"
The key is delivering VALUE
Build it and they will come - If you are persistent you will build an audience
Every business has something to say, every business has a message and if you are sharing your message your audience will find you. Keep at it!
I want more than my phone camera - video for my business needs to look professional. What if I feel like I don't' get enough from my smart phone?
You'd think your smart phone would be smarter, but Facebook doesn't always iterate in the way that allows businesses to do they types of things they want to do. That's why tools like Switcher Go and Switcher Studio are really cool.
With Switcher you can use multiple iOS devices as cameras. You don't need more sophisticated gear. Using your iPad and the app you can switch between those cameras and do cool things like transitions, lower-thirds, titling, and on screen graphics (photos and videos).
Joel likes to do unboxings - but doing live video with one camera in your hand while your trying to unbox something is challenging…
Using Switcher Joel sets up several cameras (iPhones and iPads) with one over top of the box and another on his face and another he's holding that's mobile, with the Switcher Studio app on it. In this way he can do the unboxing and "show" the different angles of what's happening.
When you have one person on screen pointing a camera at yourself it's enough. But what about when you have multiple people or a stage? With the Switcher platform others are doing video at events and setting up interviews and talk shows while capturing wide shots, tight shots and more.
Somebody using Switcher Studio is able to make it really simple to do better social video and anyone that's seen it in action is almost always shocked - "It's that EASY!?"
Don't go out and spend a fortune on brand new cameras...use the devices you already own or get a friend to download the app. You can connect multiple iPhone, iPad mini, iPad pro, iPod touch, etc. and make some really cool live video.
Related Posts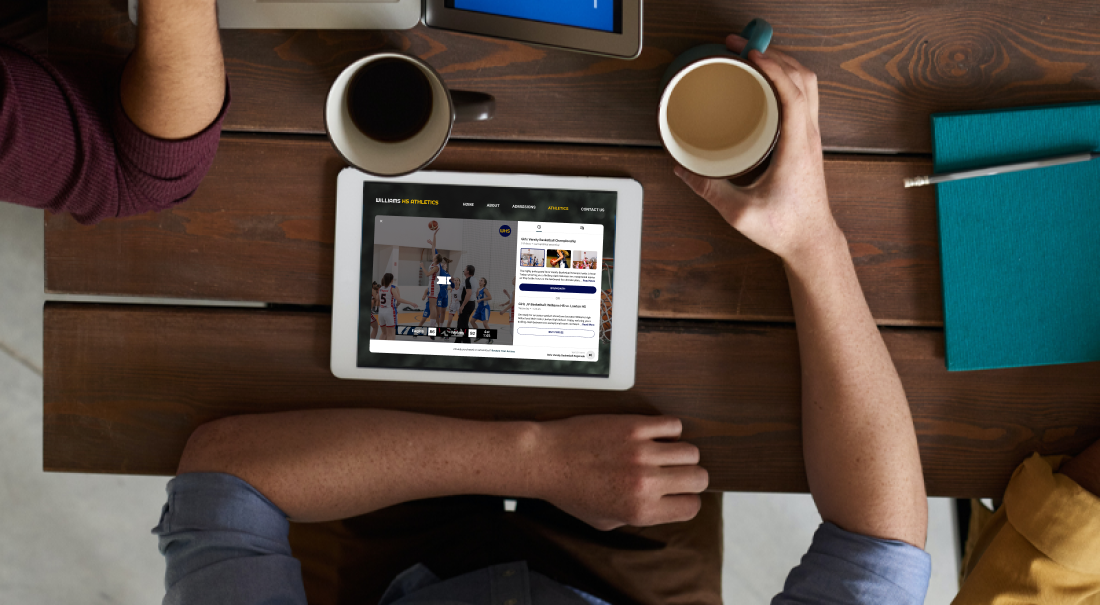 September 22, 2023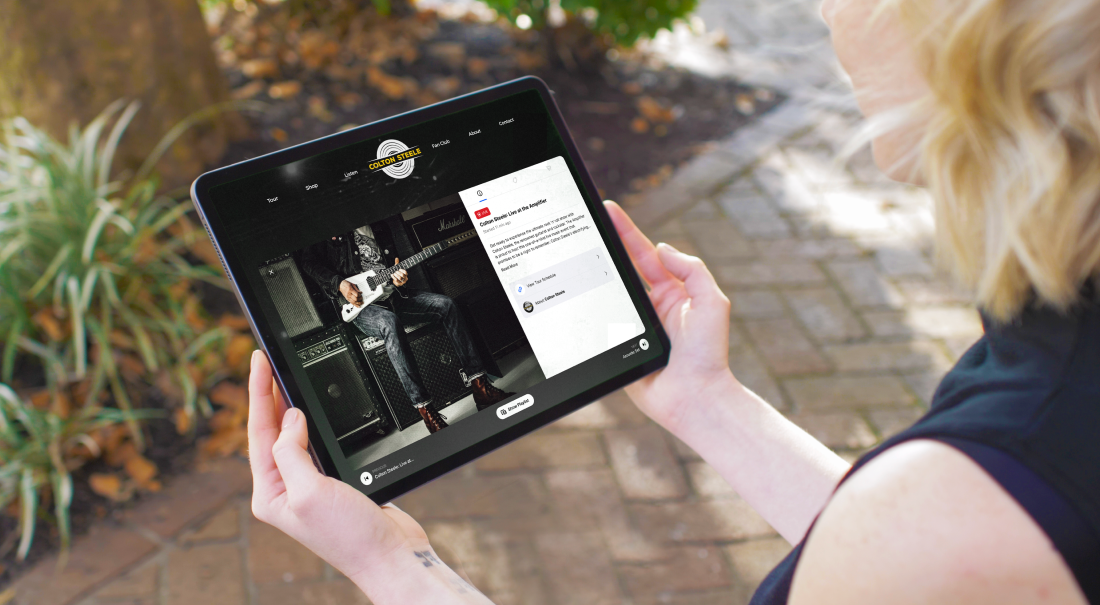 September 22, 2023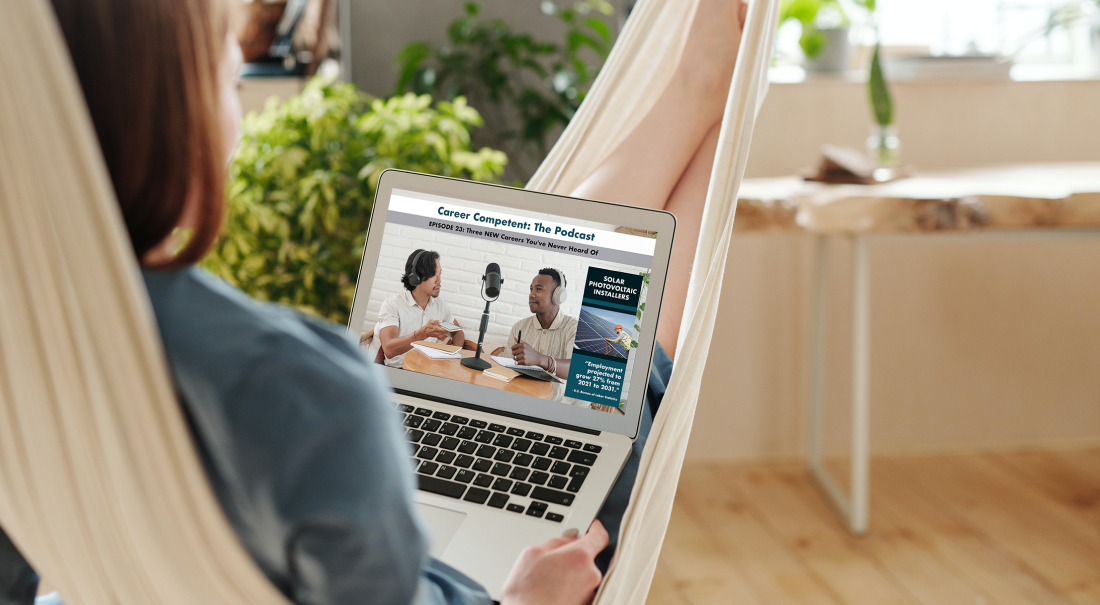 September 14, 2023