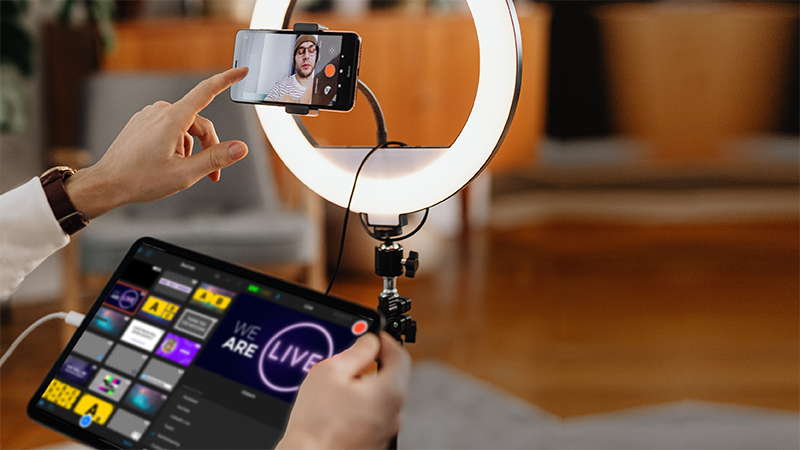 From casual live Q&As to huge multicamera productions, livestreaming is the perfect way to connect with followers, friends, and fans. It has a low barrier to entry, but it's easy to grow your production quality with just a few investments at a time. If you're ready to try livestreaming or you want to take your existing production and kick it up a notch with improved gear, check out our list of the best streaming equipment recommendations (2023 edition):
Cameras for livestreaming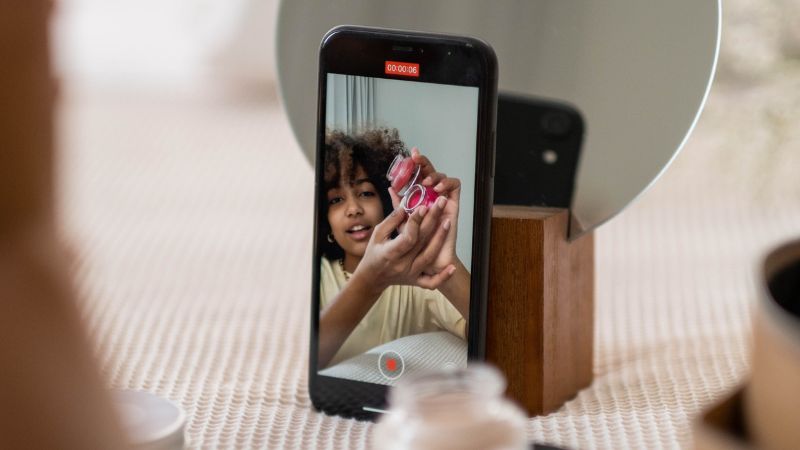 Best beginner camera for livestreaming: your smartphone or tablet
When it comes to the visuals of your livestream, there are a ton of options. Lots of blogs will point you in the direction of more expensive dedicated DSLR cameras, but we keep it simple: A mobile device — either your smartphone or tablet — is going to be your best bet for an affordable, high-quality livestream camera. There are a few reasons we recommend this:
Most smartphones and tablets these days have outstanding camera quality. Especially if you're just getting started with streaming, there's very little reason to invest in a dedicated camera that could set you back thousands.
Using smartphones or tablets to stream means you can connect directly to your platforms of choice, like Facebook, YouTube, or Twitch.
There are infinite possibilities for improving your streaming setup with additional gear made just for your device
Smartphones and tablets offer the option of using applications to improve your production value, workflow, and productivity. For example, using the

Camo app allows you to use your mobile device as a webcam

.
Odds are you can start with the device you have. But, if you want specific mobile device recommendations, here are our picks.
Best smartphone camera for livestreaming: iPhone 14 Pro Max
If you want the top-of-the-line, highest-quality out there, we recommend the iPhone 14 Pro Max. The iPhone 14 series offers the same high-quality video recording capabilities as the 13s, plus improved low-light capture and image stabilization features.
Best tablet camera for livestreaming: iPad Pro 12.9
Using a smartphone as your camera for livestreaming is convenient and lowers the barrier to entry, but there are also benefits to using a tablet to stream. iPad cameras are of similar quality as iPhone cameras, but with a bigger display, so it's even easier to use a tablet as your primary streaming device.
The iPad Pro 12.9 is the most recent iPad (as of October 2022) and has the highest-quality camera to date. To see the details, you can review the camera specs on Apple's support website.
Additional lens recommendations for livestreaming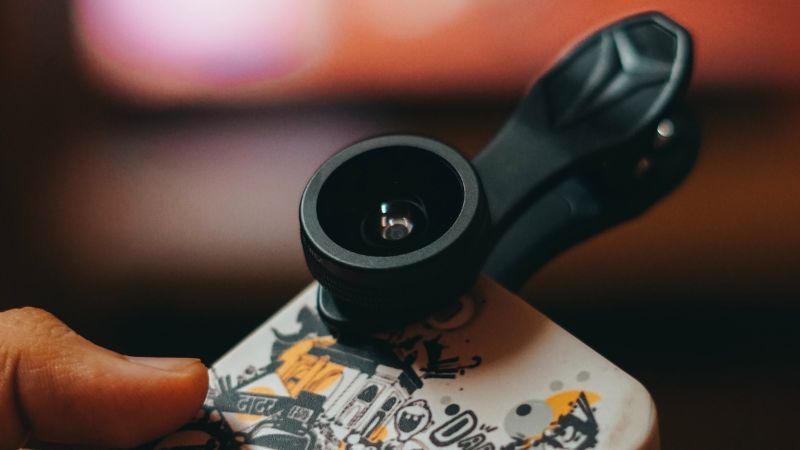 If you're streaming at a distance or you want to ramp up your image quality even higher, you can add a lens to your iPhone. The iOgrapher 2X Telephoto Lens ($39.99) is great for capturing events from the stands: sports games, worship services, concerts, and more. This lens fits all iOgrapher cases and their handy long lens clip, so you can improve your video quality easily, regardless of your device.
A wide lens allows you to open up your shot and capture more of your subject. Because using a wide lens makes your video seem less cramped, they're great for situations where you don't have a lot of space. Like the iOgrapher telephoto lens, their wide angle lens ($39.99) fits all iOgrapher cases and the lens clip, so it's easy to use with a range of devices. (Note: If you have an iPhone 12 or later, a wide angle lens isn't necessary.)
Lighting gear for livestreaming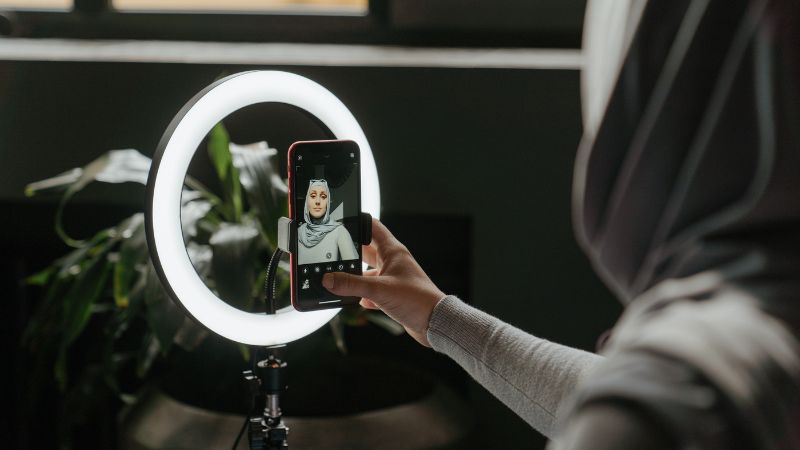 When it comes to livestreaming equipment, lighting is one of the small things that can make or break your video. If the lighting is bad, viewers are way more likely to tune out.
As with our camera recommendations, your lighting setup doesn't need to be a huge investment. It's easy to configure the lighting sources you already have (even natural light) into a 3-point lighting system, so you can create lighting that looks great, but doesn't cost an arm and a leg.
However, if you're looking to step up your lighting game, there are different levels of investment you could make.
A small on-camera light is an essential piece of livestreaming equipment for quick, on-the-go shots. The Lumimuse 3 ($49.99) is a rechargeable LED light that can fit in your pocket — perfect for mobile streaming. The Lumimuse 3 also has a hot shoe adapter on the bottom, so you can connect it to tripods, mounts, and traditional cameras.
If you're using a smartphone or tablet, a clamp or holder with an accessory mount will let you add the Lumimuse to your device:
With the PIXI Clamp for smartphones ($24.99), you can attach any number of lighting sources to your smartphone, including the Lumimuse 3.
Likewise, the iOgrapher Tablet Holder with Accessory Shoe ($24.95) is a great way to connect portable lights to your iPad or tablet.
Ring lights for livestreaming
Our top pick for a portable light is the iOgrapher ring light ($69.99). This ring light comes with a smartphone-compatible tripod and has three color temperatures. It also comes with a wired controller remote — overall, a great value for the price, and a piece of livestreaming equipment that easily fits in a mobile streaming setup.
If you're a fan of the ring light and ready to invest, the Lume Cube Cordless Ring Light Pro ($259.99) is a great option. This ring light comes with a phone mount and an adjustable 70" stand, making this a great option if you need to capture an overhead angle for your video.
Tripods and mounts for livestreaming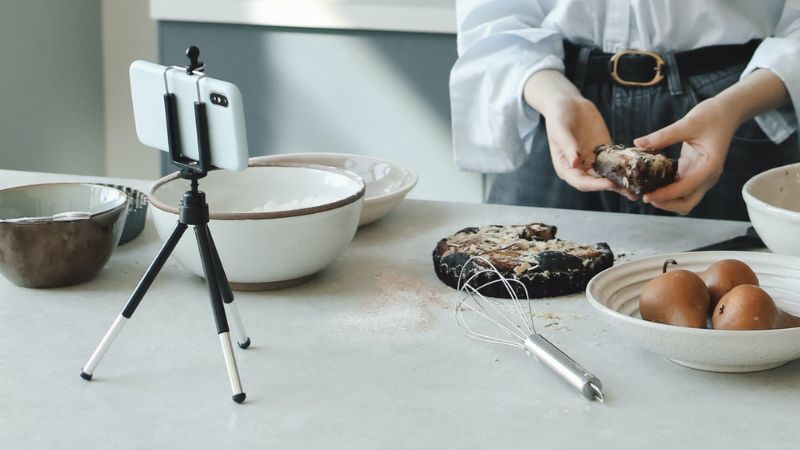 Tripods are essential pieces of livestreaming equipment for stabilizing your video and making it look more professional. Depending on your needs, you can explore different options: If you're streaming on the go, you may want a mount that allows for securing your device to more unconventional surfaces.
The Manfrotto PIXI Mini Tripod ($32.99) is a great little tabletop option. They're also multipurpose — some of our streamers use this tripod to hold their main Switcher iPad, or to hold their shotgun mics during productions to get consistent audio.
The Multi Use tripod from iOgrapher ($69.99) is a good all-around tripod for most livestreams, especially if you're indoors. It's made of aluminum, weighs just over two pounds, and extends to 5'11". It's ideal for most applications, and easily fits in a portable
If you're streaming on the go, there's no better option than the Peak Design Mobile Ecosystem (prices variable). This mounting system is incredibly versatile: They have sleek cases for iPhone, Samsung, and Pixel products ($39.99), or you can get an adapter for any other mobile device (29.99). Once you have the case, you can attach it to any of their mounts — including car, motorcycle, and bike mounts. You can also purchase their Creator Kit ($49.99), which allows for GoPro and tripod attachments.
Gimbals and cases for livestreaming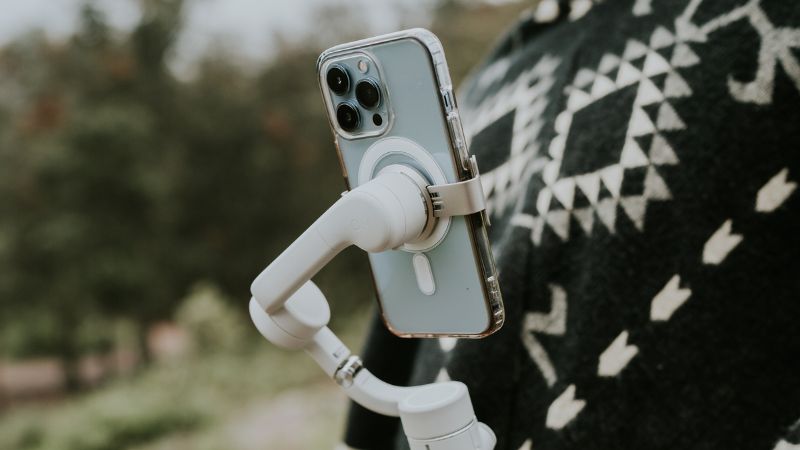 Tripods are great if your camera doesn't need to move too much, but sometimes streaming things like sporting events or concerts require camera movement. If you're moving your camera a lot to capture the action, you'll likely need some additional pieces of livestreaming equipment to help stabilize the video. Gimbals are fantastic devices (with, by the way, a fascinating history) that help eliminate shaky video when you're moving around.
For iPhones, we recommend the DJI OM 4 ($99 - $149). This foldable gimbal uses a magnetic ring holder to eliminate shakiness while you're on the go. It's easy to use one-handed, and it also has a ton of cool features for video creation, including button-controlled device rotation.
Best filmmaking case for smartphones and tablets: iOgrapher
You already know we think iOgrapher makes some of the best streaming equipment out there! For iPads and iPhones, iOgrapher Multi Cases come equipped with sturdy handles on each side. You can firmly hold your device to reduce shakiness while streaming — and you can also easily attach LED lights, mics, and lenses to iOgrapher cases to up your audio and video quality. Check out the iOgrapher Filmmaking Multi Case for Mobile Phones ($59.99) or the iOgrapher Multi Pro Case for iPad ($129).
Microphones for livestreaming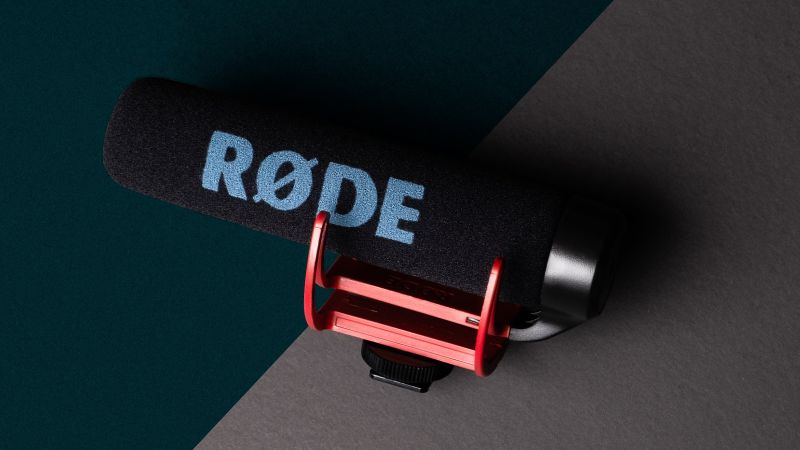 Depending on what device you're using to stream, its built-in microphone will probably work fine in most scenarios. However, if you want to reduce background noise and generally have more control over your audio output, an external microphone is a great addition to your streaming equipment setup. There are a lot of options when it comes to microphones, and it's not a one-size-fits-all piece of gear.
Note: If you're streaming with an iOS device, you'll also want an audio interface (the Sabrent USB Audio Adaptor is a very budget-friendly option at $9.99) as well as an Apple Lightning ($19.99) or multiport adapter to connect your external mic to your phone or tablet.
The Behringer C-2 ($50) pair of condenser microphones is a great starter option if you're new to audio equipment. Condenser microphones are typically used for instruments, but they work well for voice recording too.
Best all-around mic for livestreaming: Shure SM7B
If you're ready to invest in a high-quality all-purpose mic, the Shure SM7B ($359) is our pick for the best all-purpose mic. No matter what audio you're trying to capture, it's going to sound great with the Shure SM7B. It's a bigger investment, but it's engineered to last.
If mobility is your priority, the Saramonic Blink 500 ($199) series are excellent wireless lavalier microphones. The sound quality is excellent, and they are easy to configure because they can plug right into an adaptor or Apple Lighting.
The iRig Mic HD 2 ($129) is a handheld condenser microphone that can plug directly into your device. Like all of our recs, it's high quality with sturdy construction, and the sound is excellent. You can hold it if you need to move around or if you're interviewing on the go, or you can get a stand and use it in the studio.
Best mic for streaming outdoors: Rode VideoMic GO
One of the best and most versatile mics is the Rode VideoMic GO ($138). The Rode VideoMic GO is extremely portable, offers amazing audio quality for indoor and outdoor livestreams, and comes with a windshield to eliminate wind noise.
Audio mixers for livestreaming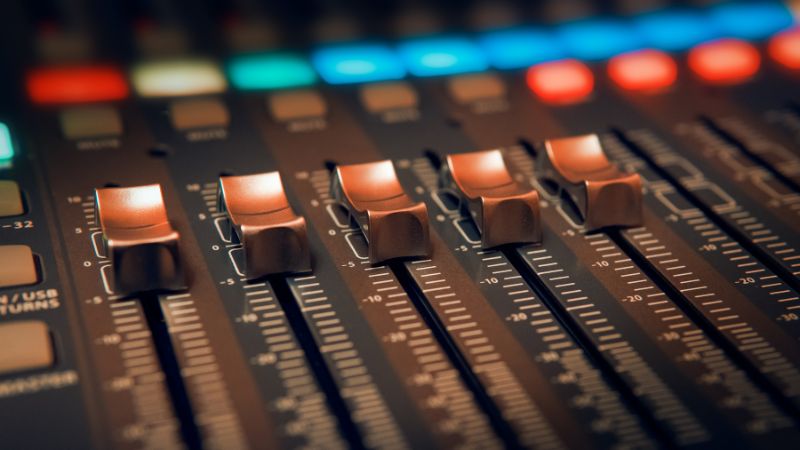 One of the great things about livestreaming is that you can make your production as simple or complex as you choose. The same applies to livestreaming equipment. If you're starting small, you could simply use your device's microphone for audio. If you're streaming an event or larger production, you could add multiple external microphones or audio sources. You might even want to add music to your livestreams! If you're thinking of ramping up your audio production value, you may want to invest in an audio mixer.
Best portable audio mixer: the Zoom H6
The Zoom H6 ($279) is one of our top picks for audio mixers. It's super lightweight, so it's great for remote productions. It captures high-quality audio, has four combo jacks, offers up to 20 hours of battery life, and can be used with boom, handheld, and lavalier mics.
If you're looking for a workhorse audio mixer for your productions, the RODEcaster Pro ($429) is well worth the investment. It has four microphone inputs, a mobile input, a Bluetooth input, and a USB input/output. It also has built-in effects and the ability to play audio from a micro SD card.
Best video switcher, encoder, and hosting for livestreaming: Switcher Studio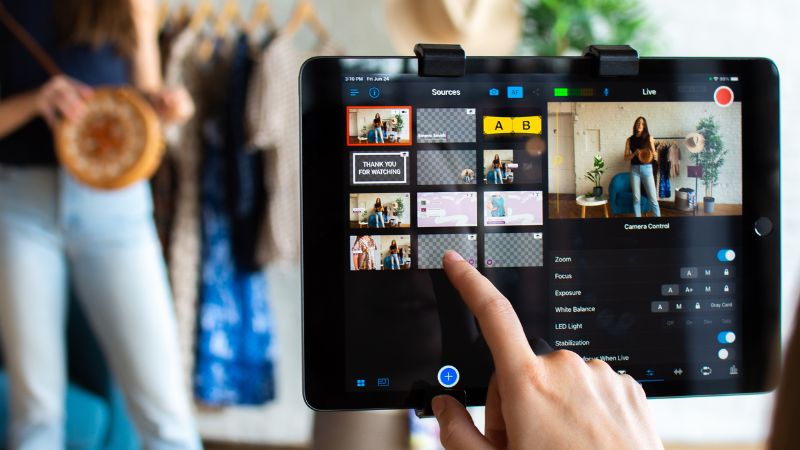 In addition to the streaming equipment we've mentioned, there are a few other pieces of gear and even some livestreaming software to consider for your productions: stream encoders, video switchers, and hosting platforms.
Encoders compress and deliver your live video content. A video switcher allows you to switch between camera angles and video sources in real time. A hosting platform will allow you to stream directly to your website or a private URL. Depending on your livestreaming and video goals, you'll likely want to look into all three.
Or … you could get one livestreaming app that already comes with all three — plus way more.
Switcher Studio is an all-in-one livestreaming app for iOS and video production solution. With Switcher, you can stream or record video from anywhere with an internet connection. Our live video editing tools make it easy to create professional productions:
Connect up to nine iOS cameras to create multicamera, multisource video.
Add visuals, like prerecorded video, logos, titles, text, graphics, lower thirds, and more.
Invite Remote Guests, co-hosts, friends, and interviewees.
Once you've created your content, Switcher helps you get it in front of a ton of audiences, either through our direct integrations, built-in multistreaming capabilities, or video hosting solution. Want to take Switcher for a spin? Try us free for 14 days.
Related Posts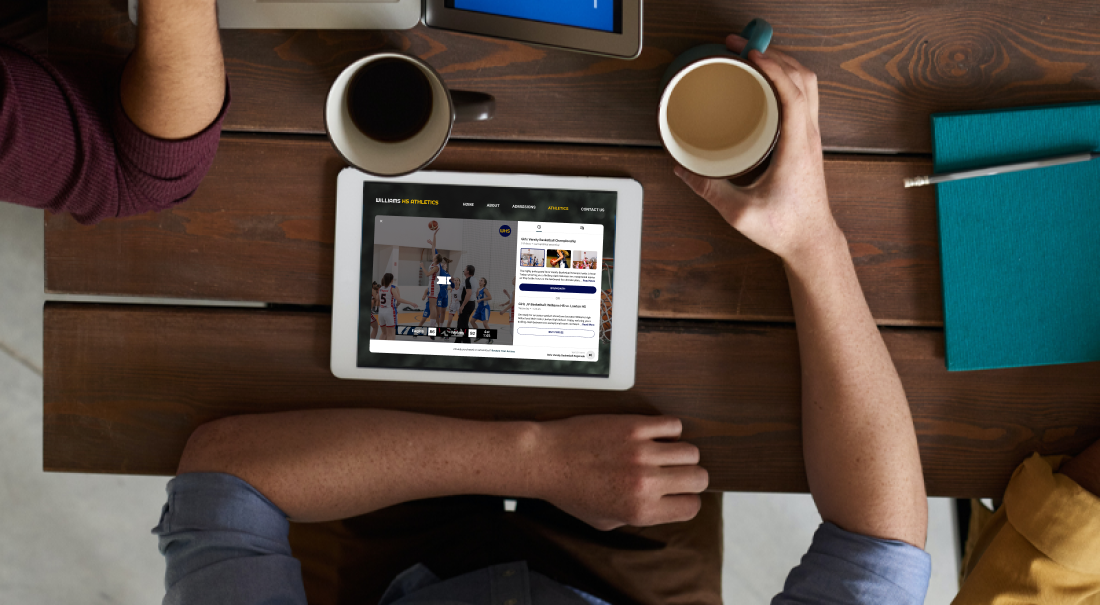 September 22, 2023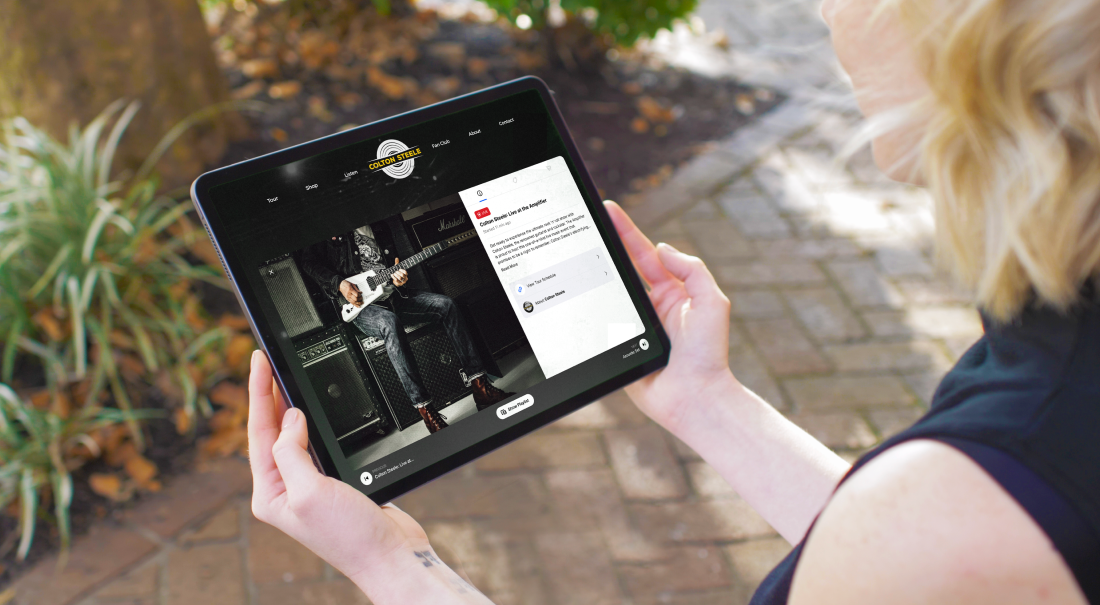 September 22, 2023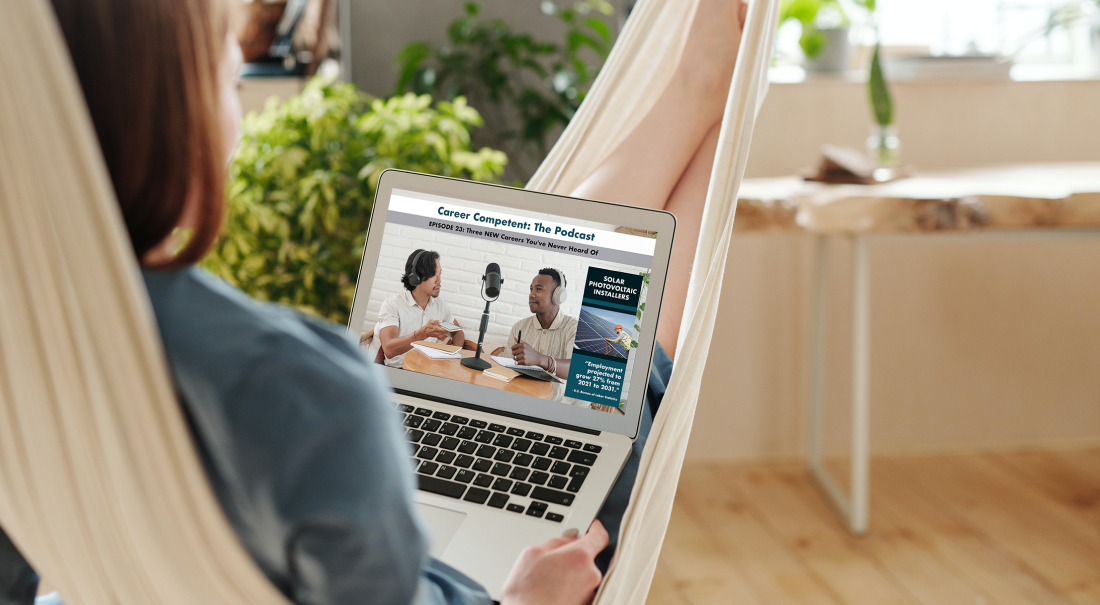 September 14, 2023