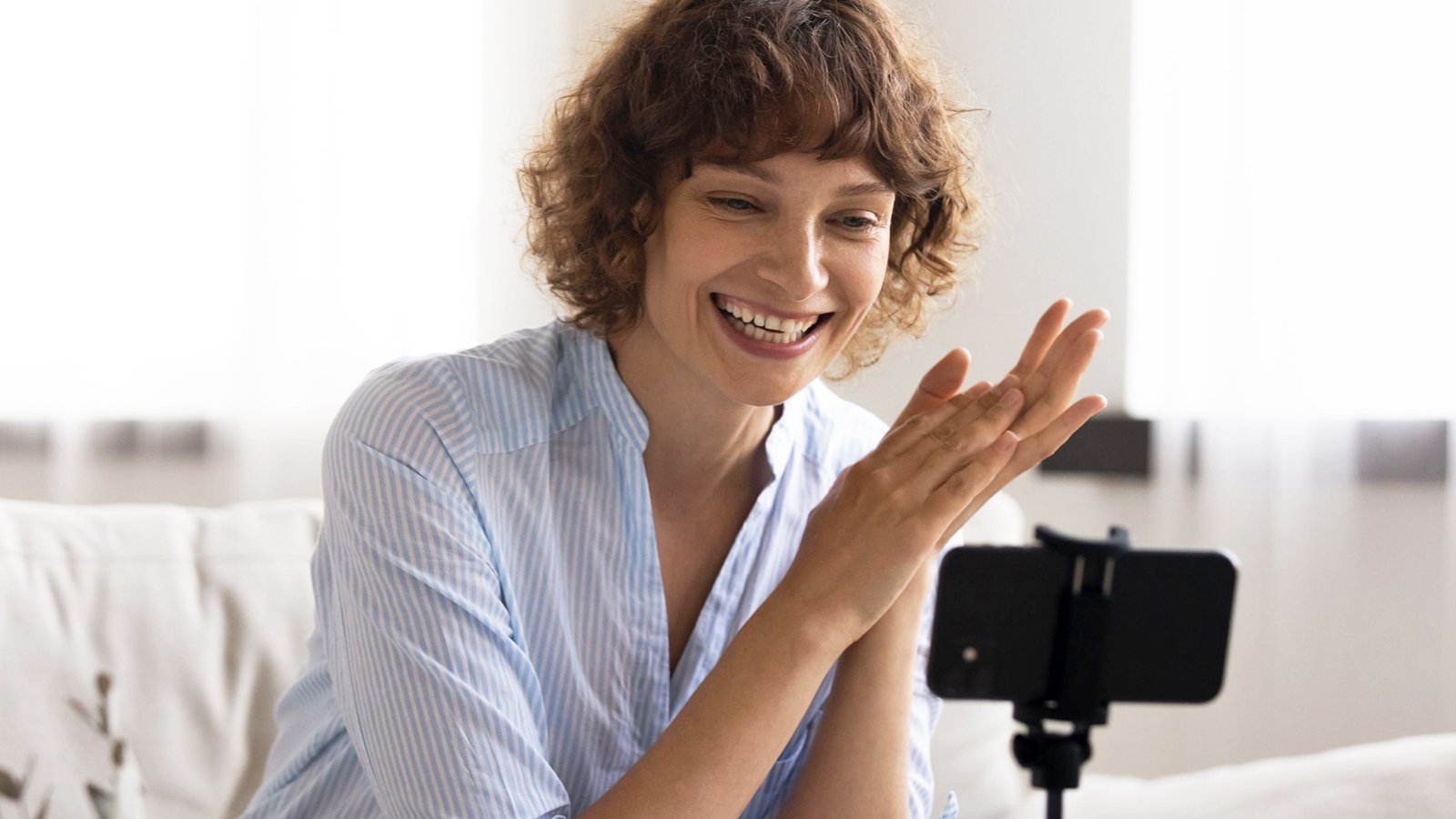 One of the most frequent questions I get working at Switcher Studio is what is the best webcam for streaming on Twitch, YouTube, or other platforms? Similarly, what's the best webcam for Zoom? Even as many of us make our way back into offices around the world, streaming and video conferencing are going to remain a major part of our working and private lives. Accordingly, many of us are looking to step up our camera game and dazzle our fellow virtual communicators.
Of course, there is not a single best option — different webcams come with a range of pros and cons. In this piece, I'll show some comparison images and evaluate some of the various webcam options on the basis of video quality, ease of use, cost/value, features, and mobility. I'll also tell you what I consider to be the best all-around webcam pick in light of these factors.
Built-in webcam: MacBook Pro FaceTime HD Camera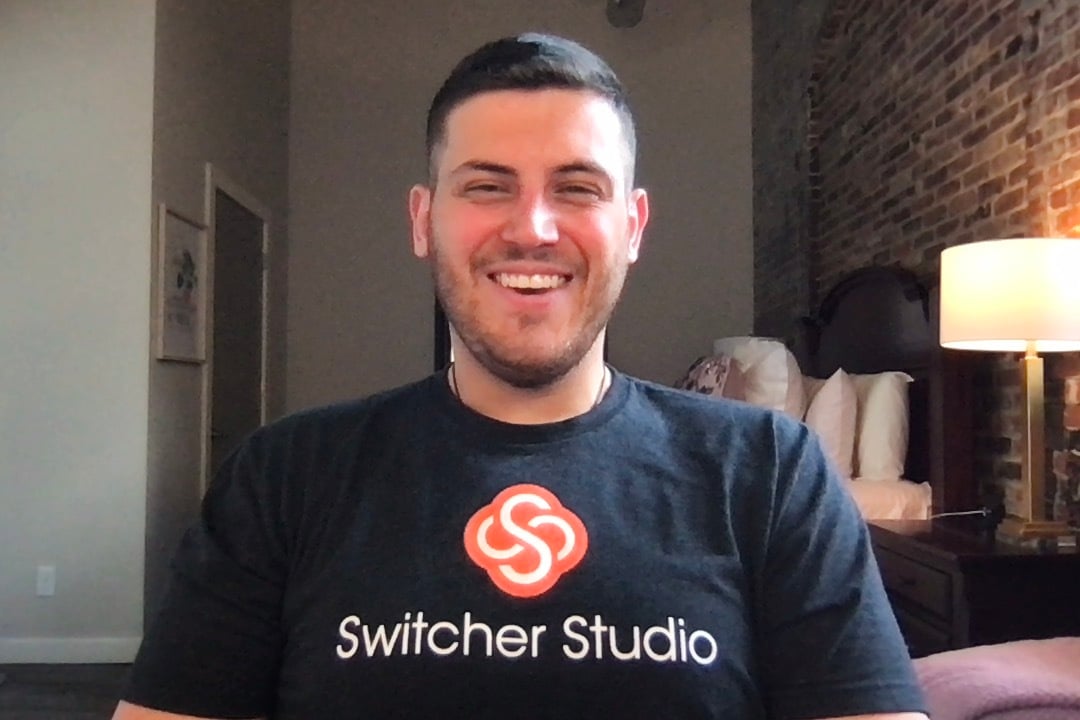 This is probably the most-used webcam currently and the one most relied on throughout this remote period. It goes without saying that your built-in webcam is going to be the most convenient and easy-to-use variant out there. As far as cost, it doesn't get any better. It's attached to the device you already own. However, what it offers in terms of convenience and economy, it loses in image quality, feature parity, and positioning — the view will likely always be static.
Pros:
Incredibly convenient: It's right there — right on top of your screen!
Easy to use: Chances are most streaming and video conferencing platforms you use will automatically detect and connect to your in-built webcam, meaning it's possible to jump straight in with little fuss or fanfare.
Cons:
Poor quality: Video and camera quality are relative, but, in this case, one option has to be bottom of the barrel, and, in comparison to the other subjects on this list, your built-in webcam is likely not going to give you the fidelity, color, and crispness that you want for streaming or Zoom purposes.
Lack of features: Broadly speaking, many built-in webcams have little ability to configure and manipulate settings such as the exposure, focal length, or color balance.
Locked in place: The view of a built-in webcam cannot be changed except by moving the device itself, tilting the screen, elevating the laptop, and so on, making it harder to achieve or control the framing that you want.
External attached webcam: Logitech c920s HD Pro Webcam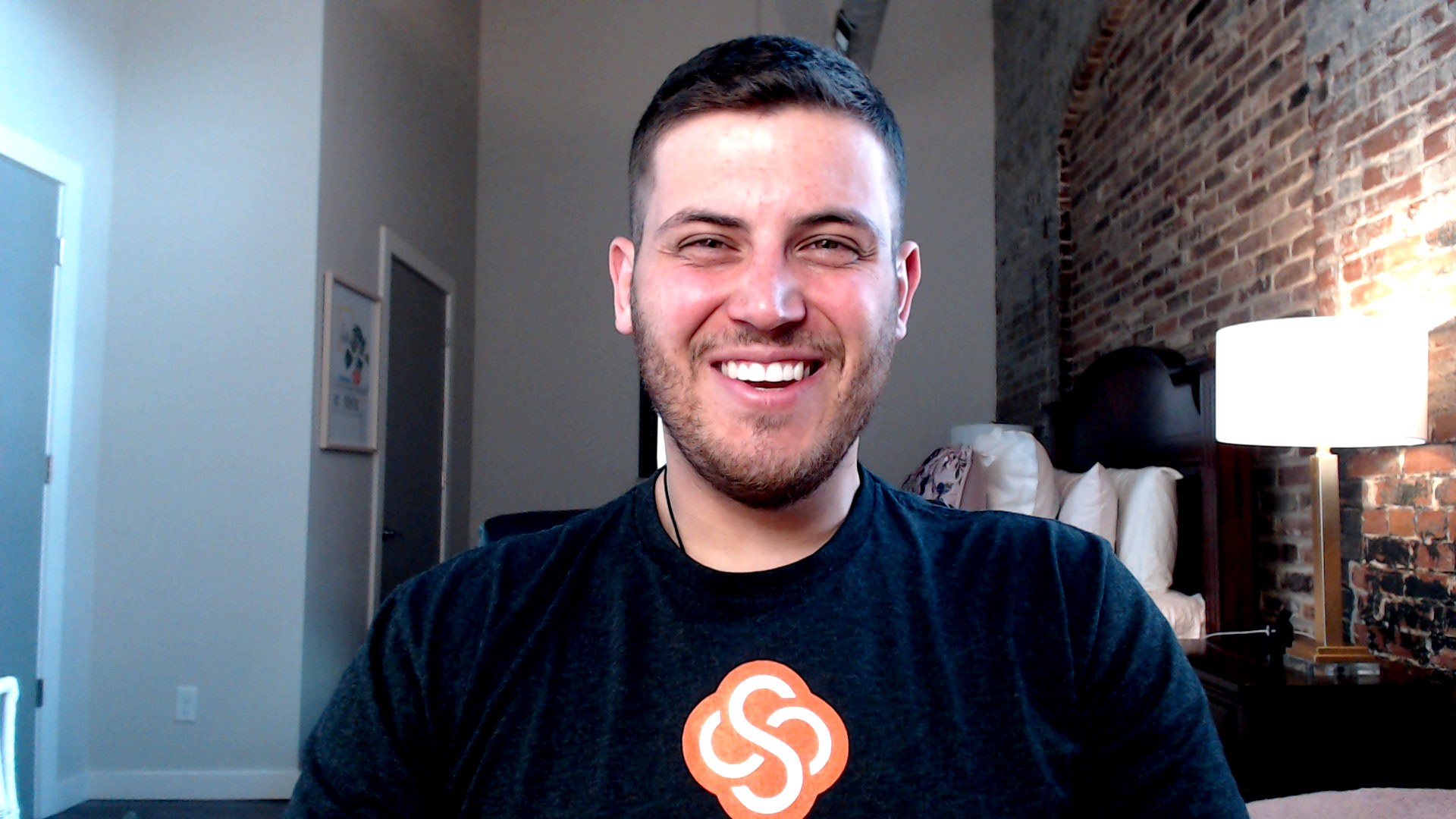 An external webcam is a great solution if you are looking for a boost in quality without paying an arm and a leg. The model I used for this comparison was Logitech's C920S HD Pro Webcam, and it's a great example of how far these attached webcams have progressed over the years since their clunky infancy. This particular example retails for $80, is fairly convenient to attach to your device (or to a separate tripod), can record at 1080p with 30 FPS, has stereo microphone recording built-in, and a 78° viewing angle. Devices like this are definitely an economical way for streamers and video callers to elevate their current productions.
Pros:
Good quality: While mileage may vary based on which particular model you purchase, there are a wide range of these external webcams that will give you a definite boost in the video quality you are able to record.
Plug-and-play: External webcams are extremely simple to use and set up. They generally connect via USB and, typically, will have some sort of adjustable mount allowing them to be clipped onto the top of a screen.
Economical: The C920s retails for $80, and these types of external webcams provide great value considering the jump in quality that you receive, particularly in contrast to a more advanced gear setup.
Cons:
Full features require an additional app: Most external webcams will work straight out of the gate after you plug them in, and you may be entirely satisfied with that performance. However, many of these devices require users to download additional software to access the full feature set.
Scarcity: Currently, these devices' popularity and value have made them scarce. That may vary with time, but be aware that, as with any other external piece of technology, you are at the mercy of their supply — which can conflict with your schedule or timeline.
Attached DSLR + Elgato Webcam: Nikon D850 with Elgato Cam Link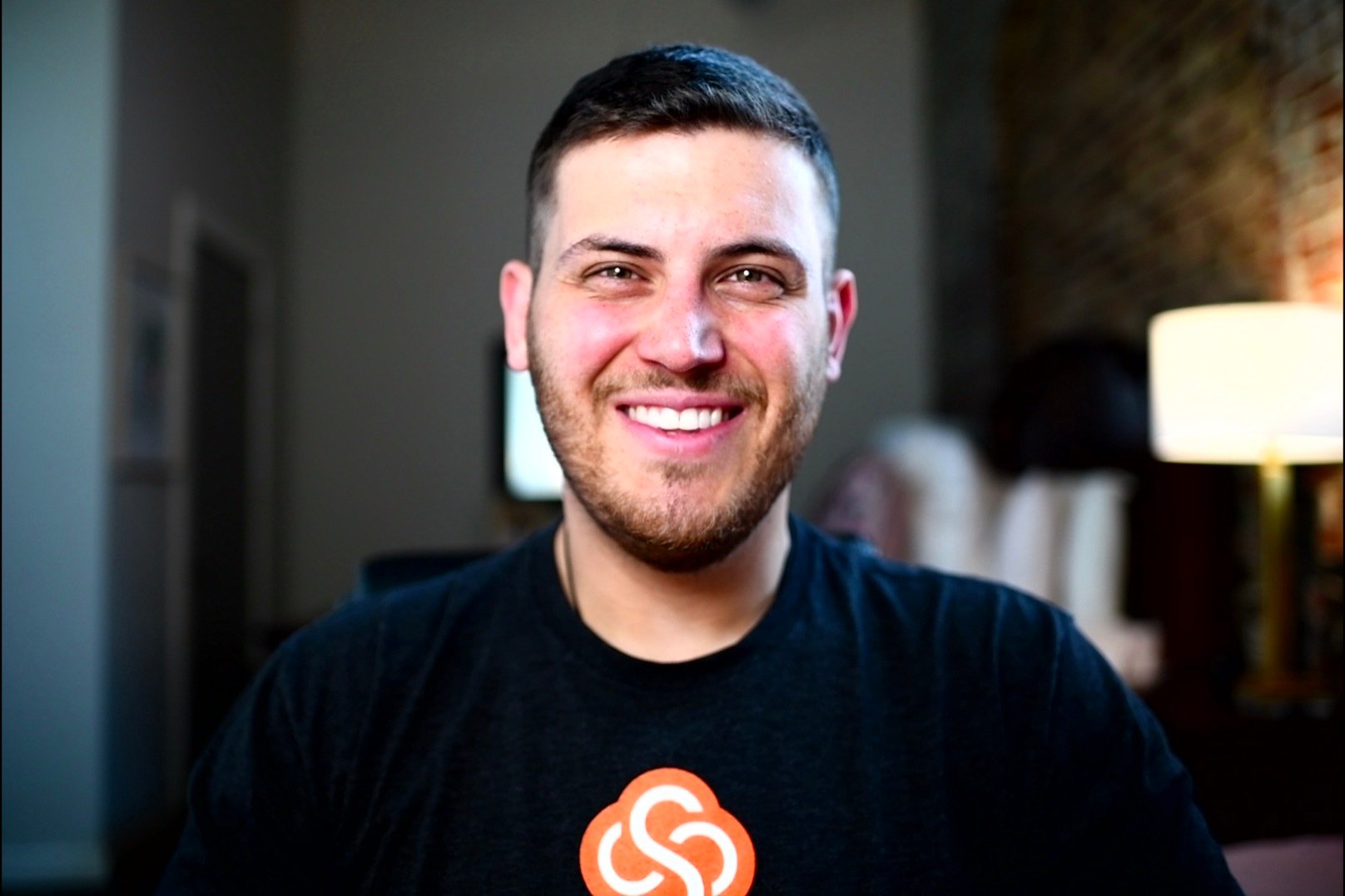 Using a DSLR camera as a webcam is probably the most dramatic option in terms of both start-to-finish quality increase and financial investment. What is a DSLR camera? "DSLR camera" stands for digital single-lens reflex camera, which essentially allows for multiple lenses to be attached to the single camera body, but the term has become broadly synonymous with digital cameras. For this comparison, I'm using a Nikon D850 with a 35mm lens along with an Elgato Cam Link, which is an HDMI tethering device that lets you connect a DSLR to your computer.
Pros:
Premier quality: It likely goes without saying that the video and image quality that you get from a DSLR camera is going to be superior to any of the other examples on this list. With the combination of sophisticated camera hardware and the option to add a variety of lenses, the visual production ceiling becomes limited only by what particular camera and lens model you are using and what you are using it for.
Broad customizability: With the Elgato Cam Link, the DSLR's output is mirrored to the computer screen. Accordingly, you are able to granularly change almost every aspect of the image: the focal length, the exposure, the white balance, and so forth.
Cons:
Costly: Unfortunately, there's a lot of cost involved with purchasing a DSLR camera — and extra for lenses. Further, you'll need to invest in something to hold your camera, such as a tripod or a stand. We're talking about likely hundreds or thousands of dollars.
Complicated setup: One of the caveats to having increased production freedom is that you also have increased complexity to match. DSLRs will require more setup and technical know-how.
Not portable: When it comes to mobility, your DSLR option will likely be the most complicated to travel with.
iPhone as a webcam: Camo app for iOS devices + Camo Studio app for Mac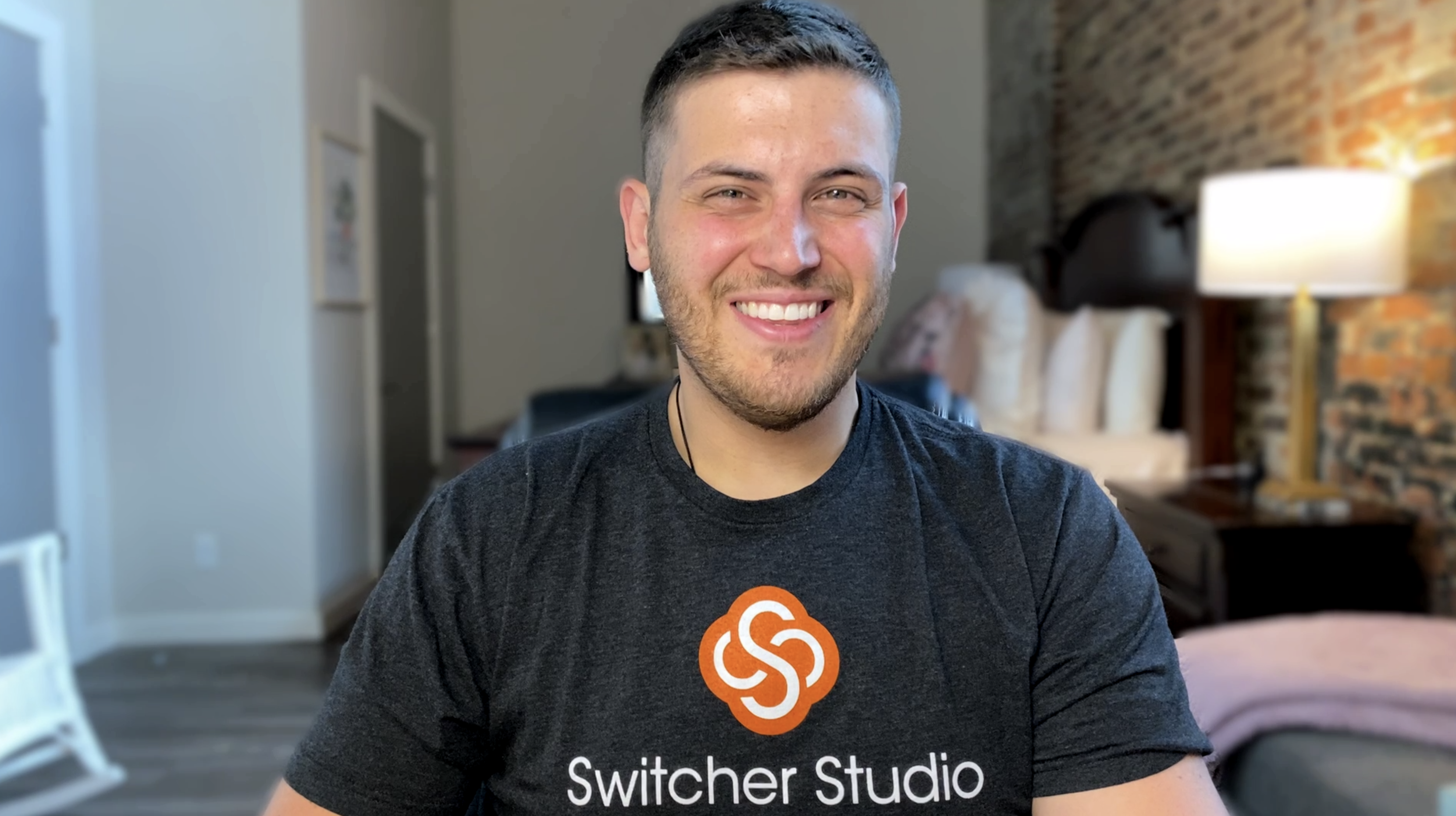 This is a more recent development in the webcam space but certainly one to consider for those who aren't looking or ready to invest in external hardware. Simply, the Camo Studio application offers a way to bring an iPhone or iPad into a computer as a webcam, utilizing the higher-quality built-in cameras from those iOS devices to elevate the production quality without requiring investments in any additional pieces of gear. Applications such as Camo Studio are a great development in the webcam space, as they allow users immediate access to a higher production value along with a high degree of portability and low cost of entry. For this comparison, I used Camo with an iPhone 11 Pro and the wide lens (1x).
Pros:
Great quality: As we've seen in recent years, the complexity and quality of iPhone cameras have continually and exponentially increased. You can capitalize on that quality jump, variable lenses, smart depth-of-field, and auto-focus to great effect.
Easy setup: As an accessible phone application, Camo is obviously extremely easy to set up and use for streaming, Zoom calls, and video conferencing.
Very economical: With no extra gear to purchase (and with the assumption that you already have an iPhone), there's a very low cost barrier with this option. One Camo license costs $40 per year.
Cons:
Device dependent: As mentioned above, your mileage varies based on which phone model you currently have. While likely any iPhone is going to be an upgrade over the built-in webcam in your computer, newer iPhones come with a broader range of capabilities and lenses and higher levels of video fidelity.
Full features require an additional app: As mentioned above in the external webcam section with the Logitech C920s, one caveat is that Camo requires a computer app (Camo Studio) for the computer to recognize the phone as a webcam.
Hopefully, the four options here have given you some insight into what might be the best webcam for your particular circumstances. For streaming, video conferencing, and productions broadly, it's important to match expectations with your current situation and capability to guarantee the best possible end product. For this reason, the right webcam varies from person to person and situation to situation, but my personal pick for best all-around is Camo Studio — which, by letting you use your iPhone as a webcam, marries quality and ease of use with accessibility and a low barrier to entry.
If you're ready to seriously up your webcam game, check out Switcher as a Webcam, which lets you output your Switcher Studio feed in place of your webcam in your video conferencing tools.
Related Posts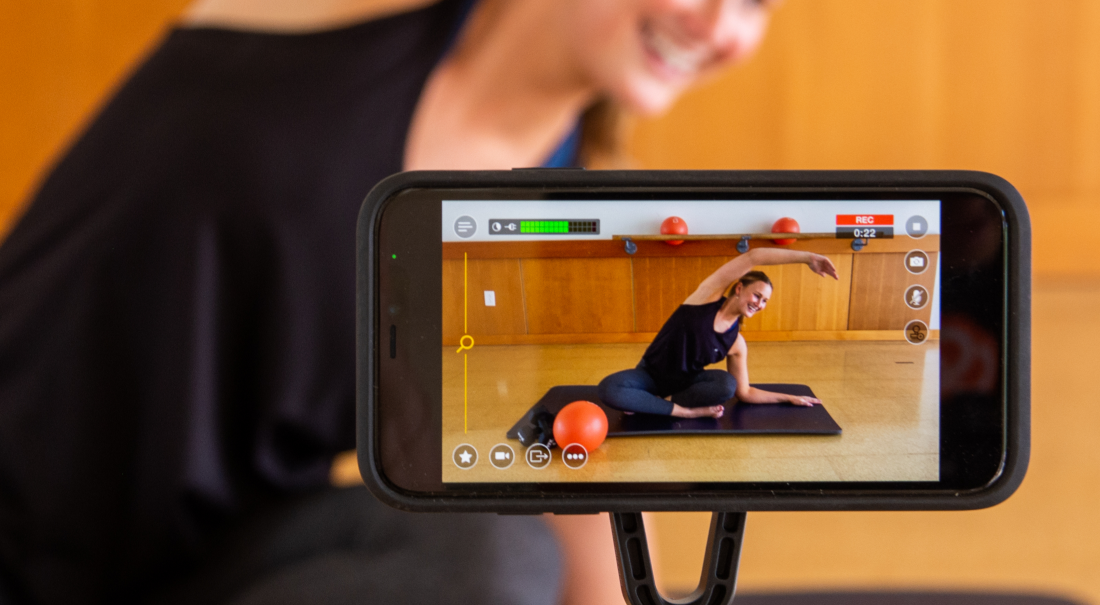 May 17, 2023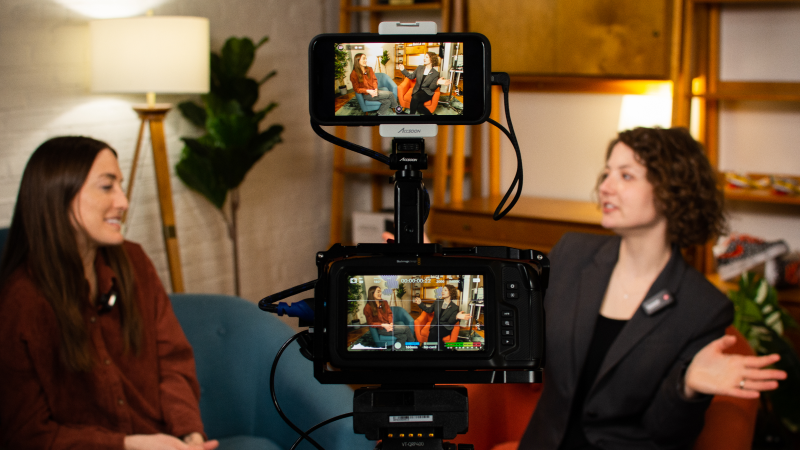 April 14, 2023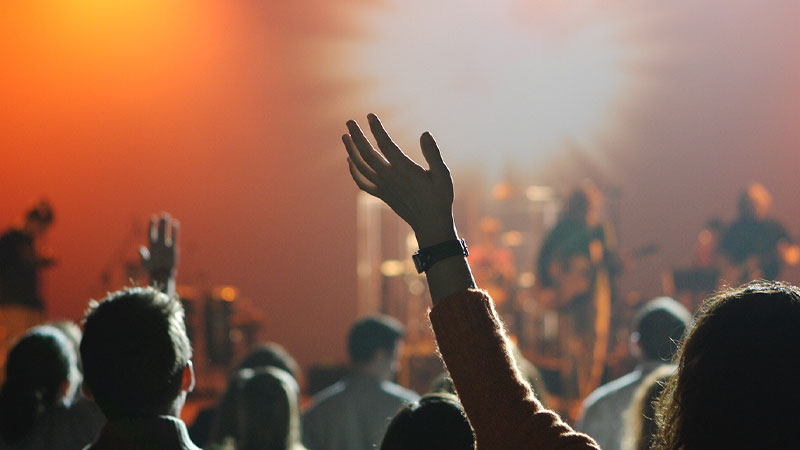 April 3, 2023