A livestreaming tool designed for agencies
Fun fact: Switcher Studio was born as a result of the *livestreaming struggs* that its co-founders experienced at their former agency. Livestreaming shouldn't be this hard — or expensive, they thought. Then they set out to create a solution. The result? Simple, affordable, stunning multicam livestreaming from iPhones and iPads.
Delight clients with amazing live video
Live video has become an important channel for agencies and business to tell their stories. With Facebook Live, brand followers and customers can engage with content in real time. But to get noticed in Facebook feeds, your broadcasts need to be unique. Switcher Studio's mobile video creation platform allow you to create engaging and dynamic live video, easily and more affordably, that allows businesses and agencies the ability to reach and interact with target audiences – instantly.
Then, go live! Because Switcher runs entirely on iOS devices, you and your clients can stream from anywhere. And the intuitive interface turns every user into a video pro. Sync multiple cameras, changing angles with a tap. Add perfectly branded graphics and prerecorded videos. Even bring in remote guests. You and your clients get dynamic live content, real-time interaction with their audiences, and engagement like never before.
White label and embed a video player on almost any webpage. Add information and links and even create playlists.
NEW! USE PROFESSIONAL CAMERAS
Want to use a mirrorless camera, DSLR, cinema camera, or GoPro in your Switcher productions? Our direct integration with Accsoon SeeMo makes it easy.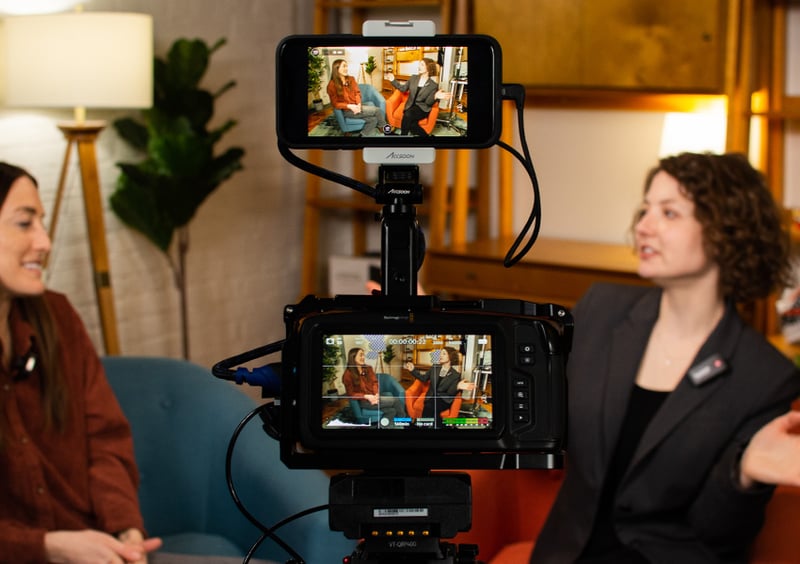 Made with Switcher
Check out what our users are creating with Switcher Studio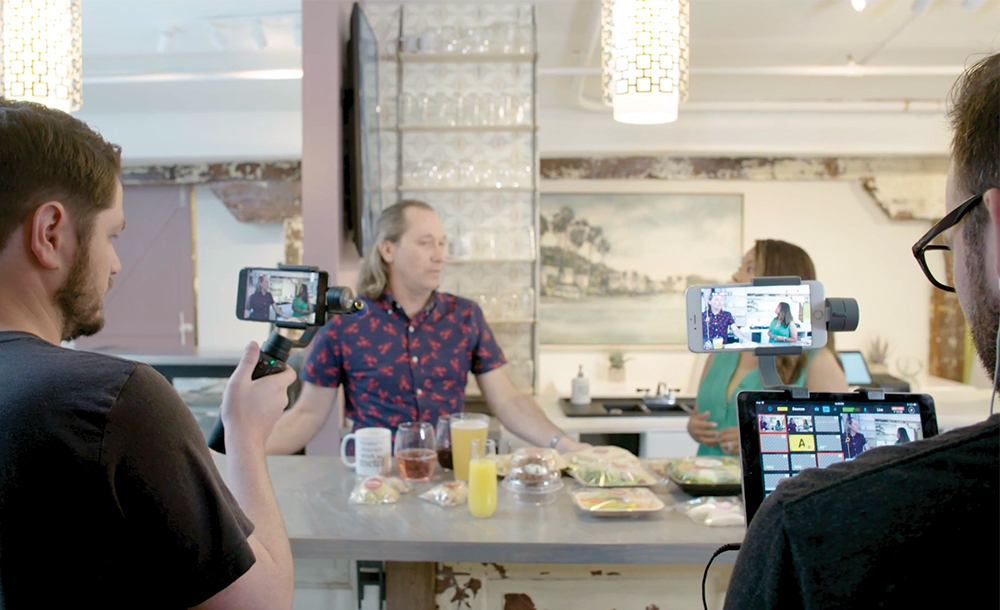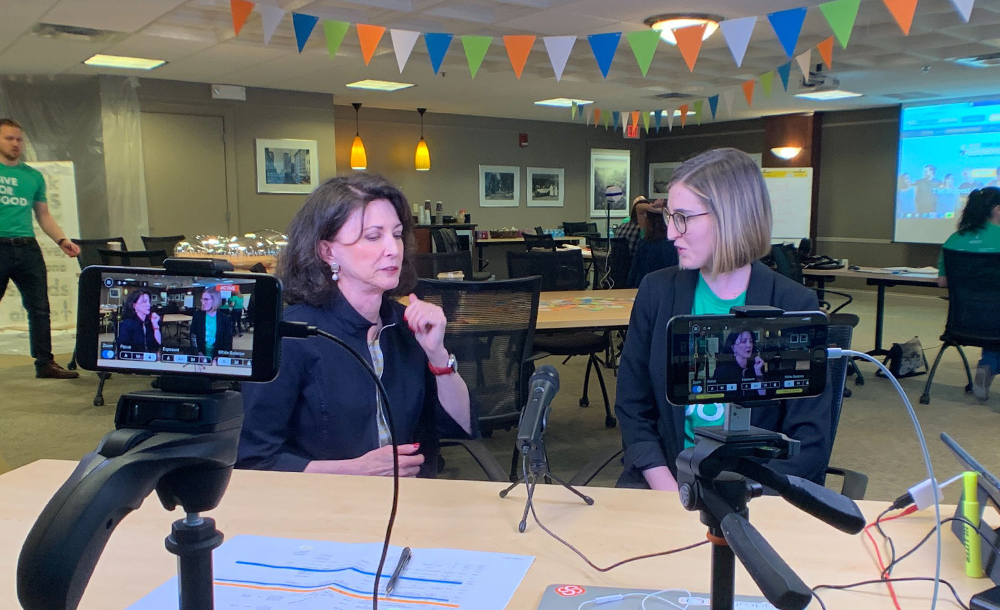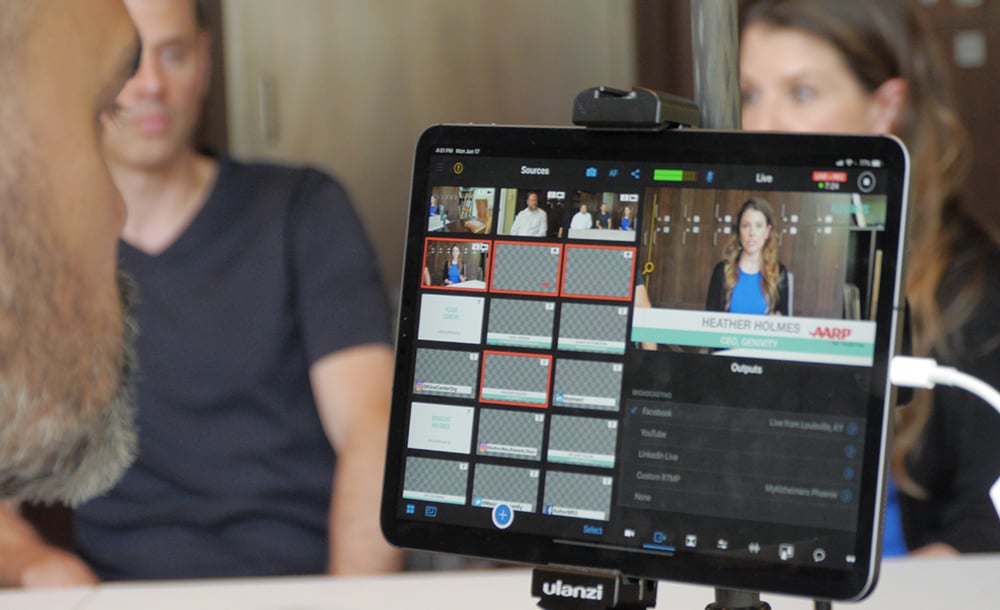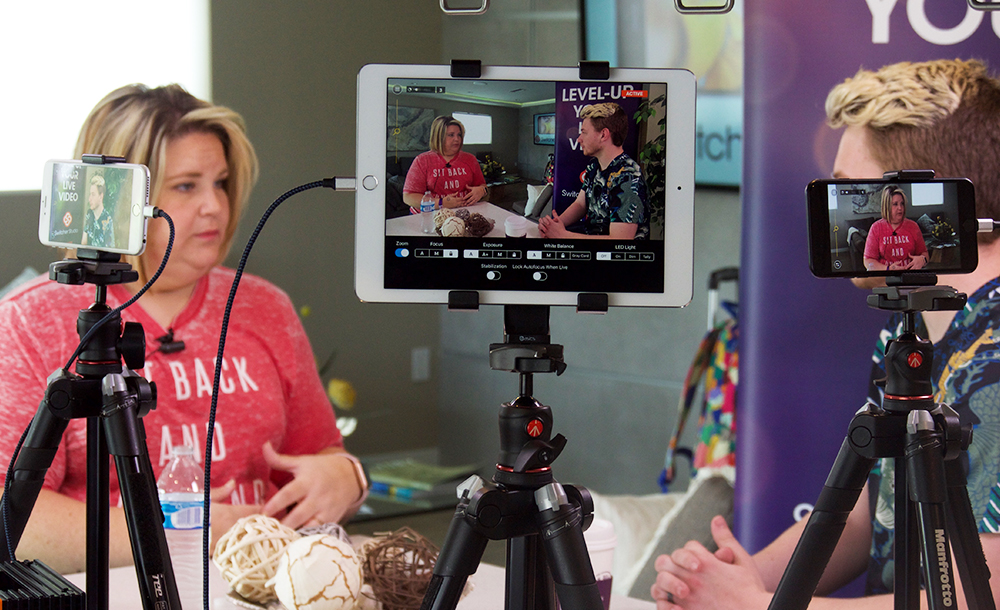 Tell your
brands' stories
Create any stream you can imagine with these powerful features:
Stream from multiple cameras
Connect up to 9 iPhones and iPads on one Wi-Fi network to capture multiple angles. Plus, display all your sources at once with customizable multiview and picture-in-picture templates.
Host 4 remote guests
Bring up to 4 guests onto a stream from anywhere in the world — think co-hosts, guest callers, or interviewees. They can even share their screens.
Live-edit with the iOS app
Edit while you stream — add graphics, switch angles, roll in video, and more. You can control all your cameras, screens, and remote guests from your main iOS device.
Add prerecorded videos
Roll in openers, hype videos, earlier interviews, and clips — combining the power of recorded video and live video.
STANDARDIZE YOUR LOOK AND FEEL
Use the Switcher Cloud to upload and organize up to 500 logos, graphics, and prerecorded videos for use in your livestreams, giving everyone instant access to on-brand assets.
MANAGE PERMISSIONS
Set advanced permissions on a user-by-user and page-by-page basis, so you control who can stream where.
Insert text, graphics, logos, and overlays
Easily add titles, lower thirds, and social handles. Plus, brand streams with logos, corner bugs, and graphics.
Display comments on screen
Get the conversation going — just tap viewers' Facebook comments to add them to a live video.
Screenshare from iOS, Macs, PCs
Screenshare anything from your Mac, PC, or iOS device — websites, presentations, apps, and more!
Hear Sun Basket's Streaming Story
How do you make use of affordable digital marketing solutions and cut through the clutter to reach customers? Sun Basket, a healthy meal kit delivery service, is doing just that by using Switcher Studio to integrate livestreaming into their marketing strategy.
Read The Case Study
Switcher Shoutouts
Our company does a weekly live show which reaches 600,000 on Facebook every week. We could take shots from around the full showroom and still have the main switching device in our studio. We also ran a competition for 50% off all canvases and took over £65,000 in sales in 5 hours.

ROBERT HAMILTON, Founder at Big Spark Creative
Best compliment from a client to date: "You made a believer out of me." I said, "No, Switcher made a believer out of you." Side note: He [had] just signed me on to do a real estate project with him. I'm responsible for all of his social media. Two weeks later and over 5.6k views on our page and climbing.

ED GARDENER
I love Switcher for my business!

TANYA HAHN, Independent Designer at Chalk Couture