If you are just getting started with livestreaming for your church, you may be realizing that there are a lot of options out there for putting your service online. Here I'll outline some of the basic gear and tools you will need to livestream, highlighting a few production tips that are specific to churches.
I'll start by saying that there is a time and place for heavy-duty gear like professional optics and hardwired cable runs. But to get started streaming your church services, you'd be wasting money to begin there. If you can remove complexity from your video production setup, you'll be more flexible when it is time to expand.
Livestreaming encoders and software
Traditionally, encoders are dedicated pieces of hardware that convert video signals into data that computers can stream. To this day, people build and modify Frankenstein computers with specialized capture cards and extra RAM to handle the video processing required for live production. This has always been expensive and requires a lot of self-education and troubleshooting. With the right solution, you can avoid building a single-purpose machine. Instead, you can have a solution that is portable and flexible enough for your church's workflow. Although some church techs have opted to build customized PCs, you can actually use iPhones and iPads to handle your entire church production.
One of the first things to nail down is the livestreaming software you'll use. If you want to stream to Facebook, for instance, you can do so on their desktop site (or their mobile app, for that matter) for free with no extra software. You can just use your computer's webcam and its built-in mic to stream directly to your Facebook page. The obvious limitation here is having only a single camera, and one that's attached to your computer at that. Also, this setup can be a cumbersome — it's hard to set up a laptop and webcam in a position that captures the service but stays out of the way.
Switcher Studio provides an alternative to this. Switcher is an iOS-based (iPhone and iPad) software encoder. Essentially Switcher allows you to switch between multiple video angles while mixing video, graphics, images, and text to create a visually compelling production. Then Switcher encodes the video so you can stream to the destination of your choice. Not all software options out there have the same functionality, so it is important to look at the features offered by each option to make sure you are getting what you need.
Cameras for church livestreaming
It is easy to go overboard with production gear. If you are consulting with a local company about a custom installation, they will likely try to create a turnkey solution, which can get very expensive and become outdated in a few years. A lot of churches who get these installations end up with PTZ cameras, i.e. pan, tilt, zoom cameras. These are expensive, robotically positioned cameras that usually require specialized software plus hardware rack units that let you manually control their movement and focus. Though you can manually position them, these cameras are usually part of a permanent installation. Each time someone new takes over AV duties at your church, they are going to have to dust off the owner's manual and learn the entire setup.
There are also some production setups that use consumer-grade handheld cameras with HDMI outputs. These cameras are less expensive, but you can't run HDMI cables over long distances, so a multicamera production like this can be difficult and time-consuming to set up. More professional broadcast-grade cameras use a connection called "SDI," which can handle longer cable runs. But these cameras are heavier and require advanced training and a bigger team to operate. In either case, these cameras also require a hardware video switcher, which can get extremely expensive. All the hardware for these setups requires hard cases, and you'll either need enough floor space to leave them out (they stand on large tripods) or enough space to store them between uses.
Smartphone video quality has seen massive improvements over the past few years. With a total of four built-in cameras, the iPhone 11 Pro is one of the most versatile cameras out today. Plus, the small size of these devices means you can put them in places that larger cameras can't go. Switcher Studio also allows you to use the telephoto cameras on these devices, so you can zoom in on your stage or subject to get everything in the frame without losing quality. Switcher accommodates up to 9 video sources for multicamera streaming, and you connect them wirelessly. As long as you have a Wi-Fi network in your worship space, you can avoid long cable runs with bulky wires.
Tripods, monopods, and light stands for church livestreaming
The bigger the camera, the bigger the tripod. Because iOS devices aren't heavy, you don't need heavy, expensive tripods to support them. In fact, there are several locking-feet monopods out there that will support your iPhone or iPod Touch perfectly. Monopods have a small footprint and help you create a compact setup. Smaller light stands are also compact — they usually have a ¼"-20 (quarter-twenty) thread that you can use to attach a smartphone clip. These stands are versatile — they can be quickly adjusted to put your cameras in a number of positions. Pro tip: When using a monopod or light stand, use a small ball head adapter under your camera so you can level it more easily.
Audio gear for church livestreaming
If you don't already have one, you need an audio mixer for your livestreams, ideally one with auxiliary output channels (or buses). Most mixers with more than eight channels include one or two aux buses. Popular audio mixers like the Behringer X32 have six aux outputs. An aux channel is used to create a sub mix, which is like a secondary mix of all your microphone inputs that can be sent to a different place. For example, a lot of church sound mixers will use the aux output to create a submix that feeds monitors pointed toward the musicians. Meanwhile, the main output will go to the speakers pointed toward the audience. For livestreaming, it is good to create a special sub mix for the online audience because they will be listening through headphones or a device speaker. It is important to consider what they will and won't be able to hear.
Wireless microphones
So let's talk about microphones. It is a good idea to give a handheld or lavalier microphone to the person speaking the most. If you can place a mic at a lecturn, this can serve as the sound input for your livestream and amplify the main speaking voices within the space. A mic that's wireless and handheld will be easier to pass around to other speakers or singers. Even if the music in your church is loud enough for people in the room, consider placing at least one microphone in close proximity to the band or musicians to capture audio for the livestream. If the music is not well miked, it could be very awkward for online audiences trying to sing along.
Ambient microphones
If you want your online audience to be able to hear audience responses or singing, you should also consider placing ambient or crowd mics near the front of your church and pointing them toward the congregation. Use shotgun microphones for this because they are highly directional. They will reject the sound from the pastor or musicians and only pick up the sound coming from the direction of the audience.
Audio interface or adapter
To inject the sound from your audio mixer into the stream, you should look for an audio interface or iOS audio adapter. The newest iPads have a USB-C connector, which allows you to connect several types of multiport adapters. With these, you can connect ethernet, HDMI output, and USB devices to your streaming iPad or iPhone. With USB, you can send digital audio in stereo to your stream. You can use a ¼" audio cable from the aux send on your mixer and connect it to your interface. With a device like the Saramonic SmartRig, you can connect the signal from your mixer to the iPad with a TRRS combo jack adapter.
Capturing slides for church livestreams
If your church projects lyrics or readings onto a screen during your services, it would be a good idea to display these in your livestream as well. To pull this off in a minimalist way, you could position one camera so the projector screen is in the background. Alternately, you could use a screensharing tool like Switcher Cast to bring the slides directly into Switcher to stream them alongside your camera angles. (Switcher Cast works on Macs and PCs, but you can also share an iOS device's screen as a source within Switcher if you need to display slides from an iPad or iPhone.)
TL;DR
Look for a streaming solution with a direct integration to your platform (Facebook, YouTube, etc.).

WIth compact devices like iPhones or iPads, you can use smaller tripods or monopods to keep your cameras' footprints smaller.

Keep your online audience in mind, and use microphones on all aspects of your service to help create an immersive experience for people watching.

Interject your service's slides with screencasting options or a dedicated camera fixed on the projector screen.
Related Posts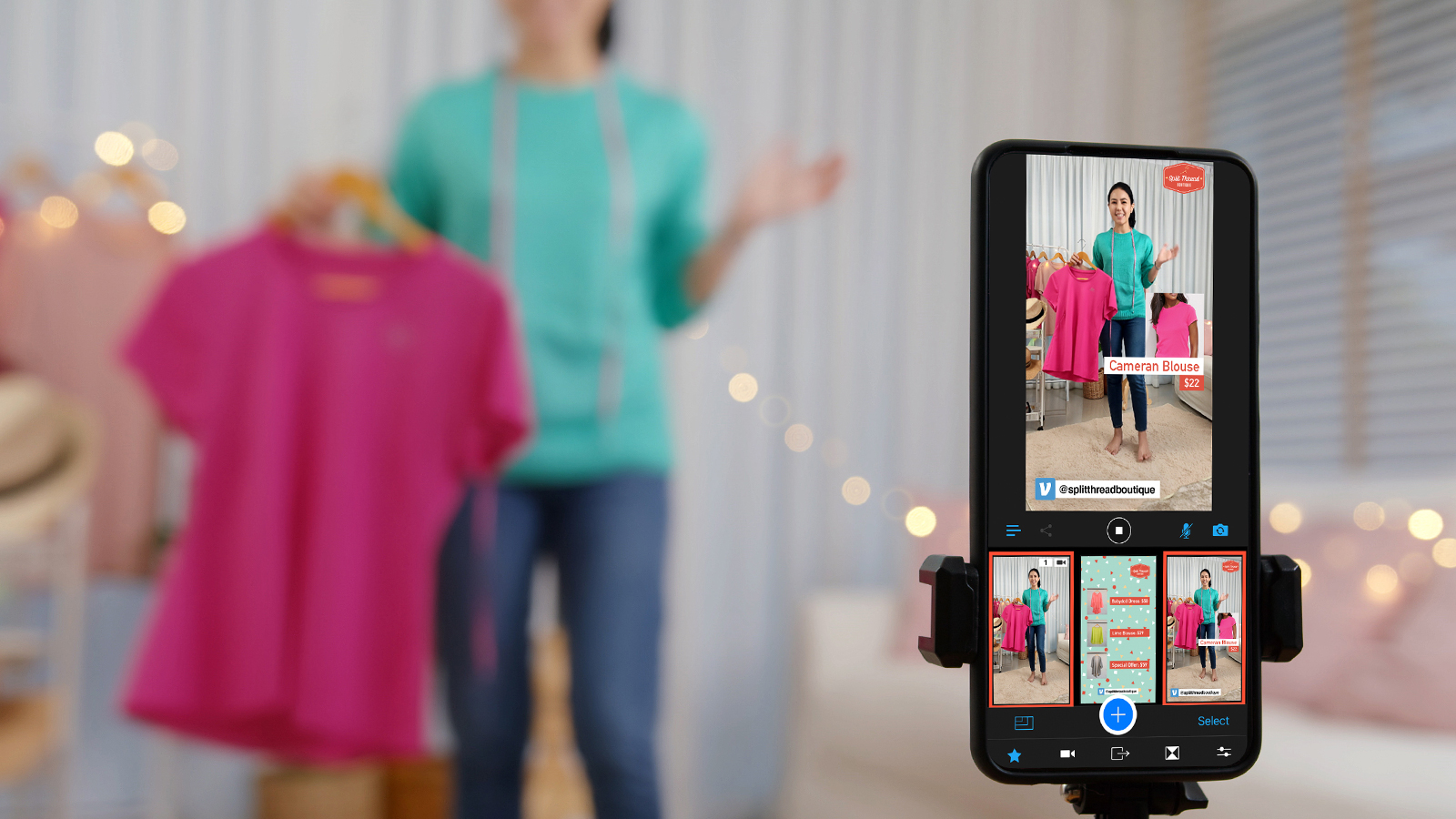 June 24, 2022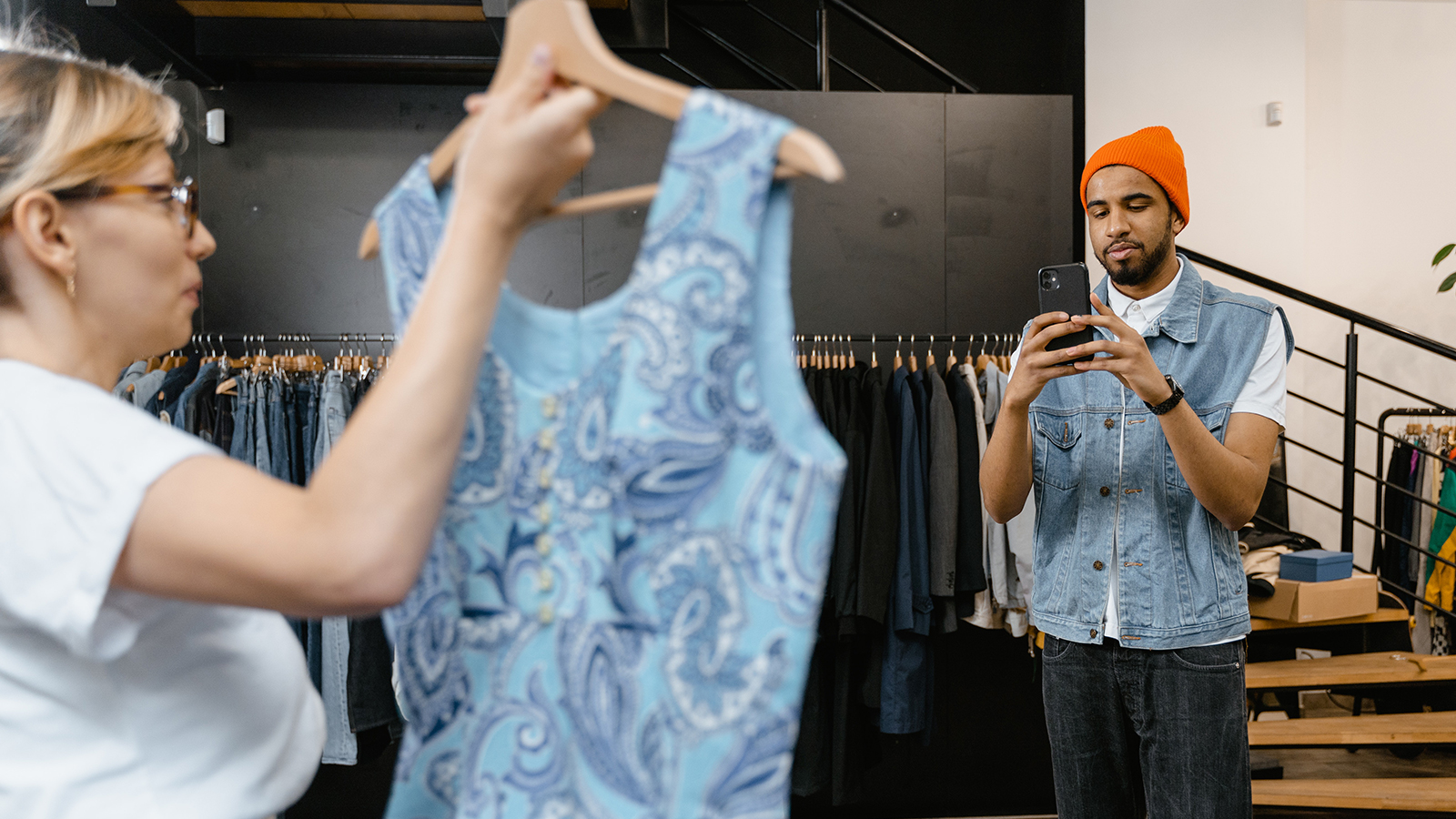 March 29, 2022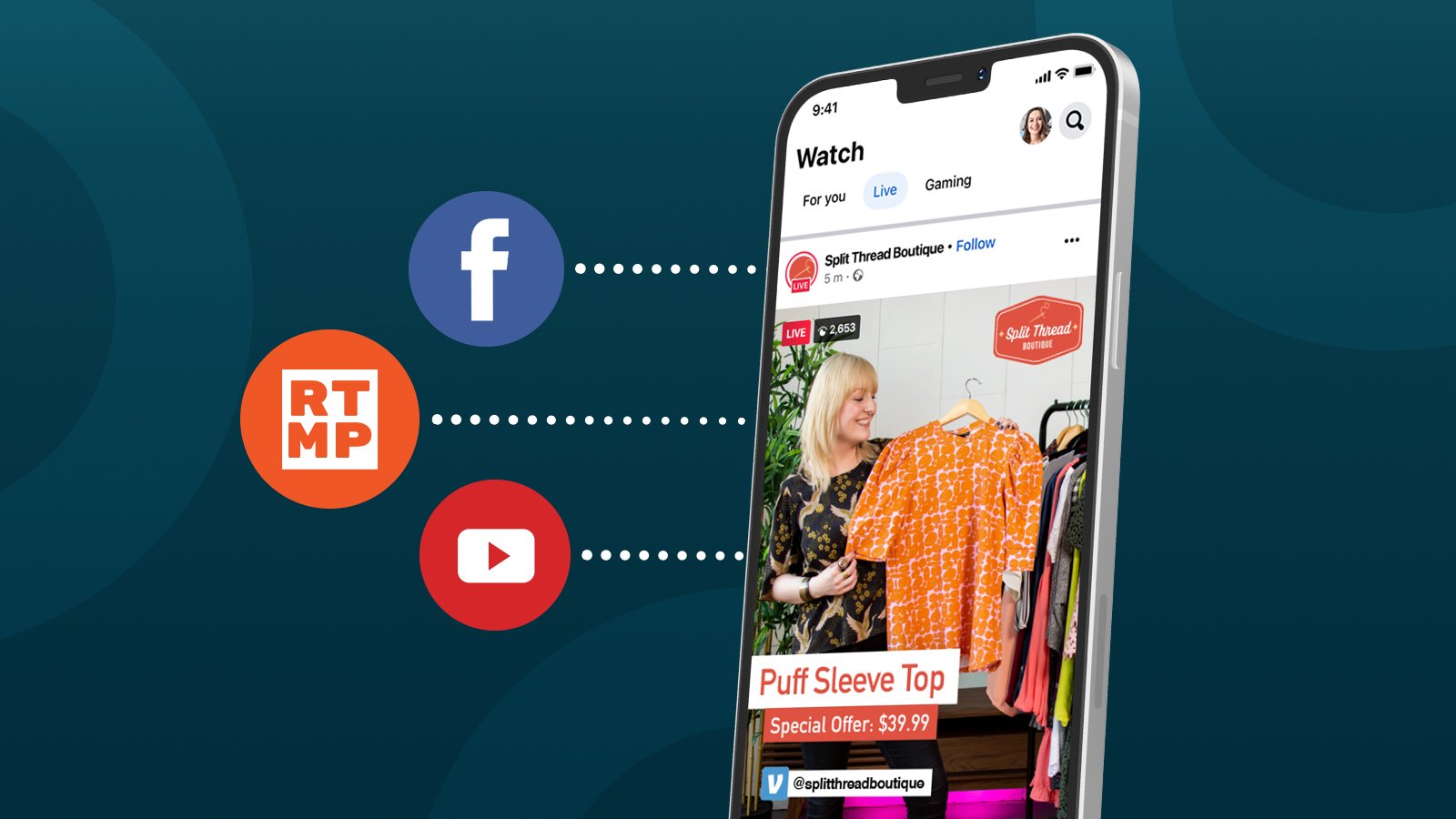 March 20, 2022