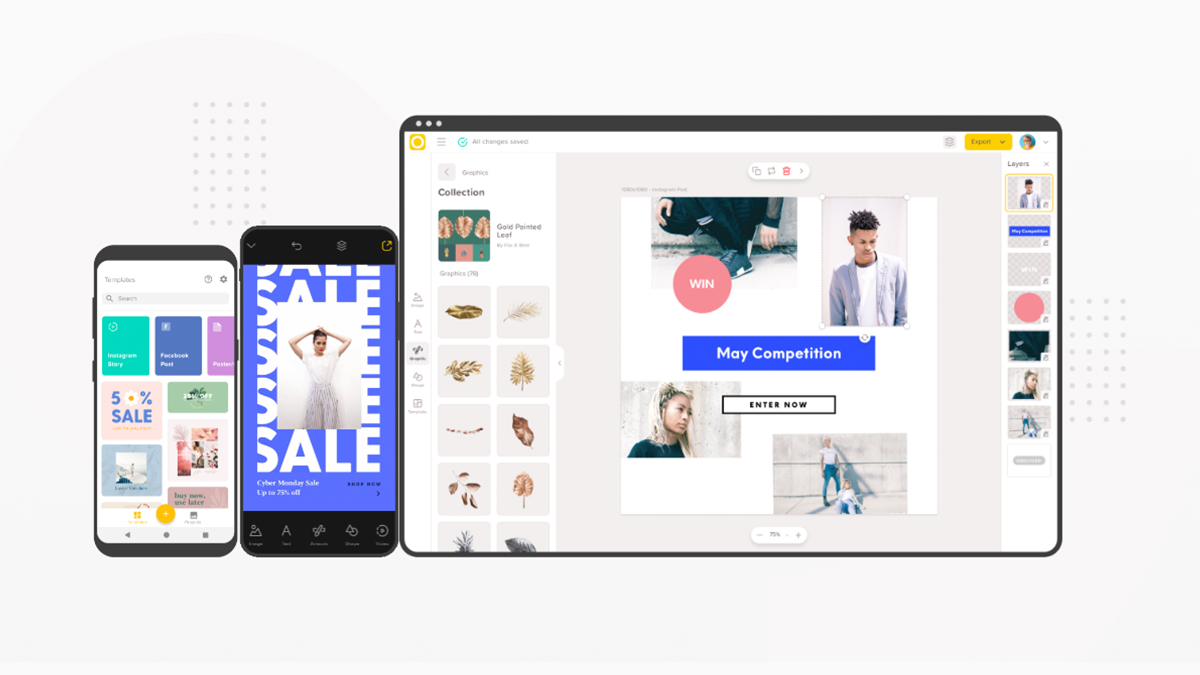 There are many graphics programs out there that ared used to create lower-thirds and logos. Using lower-thirds in your live videos helps to brand your guests, and using logos helps to brand your company. These graphics also help your videos to look professional and planned.
With popular choices like Canva, Over and Pixlr on the market, there is an option for every content creator. Whether you need lots of flexibility or a basic editor, one of these programs will work for you.
With so many programs available, the question becomes: Which program is right for you? Below is an analysis of each popular program. There is also a link to the tutorial for each individual program, for best results.
Canva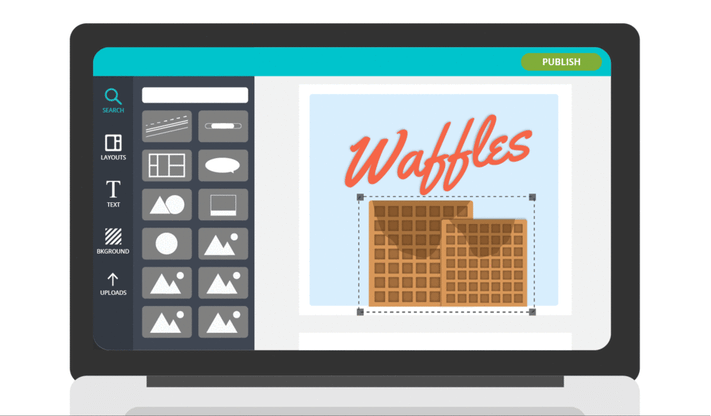 Windows, Mac OS, iPad, iPhone
Canva is a free, graphic-design website for both Windows and Mac OS. It gives users access to a drag-and-drop interface. It also provides access to over one-million graphics, fonts, and stock photographs. Most of canva's stock photographs cost $2 or less, making them accessible to all designers.
To access Canva's tools, navigate to their main website. They also have a mobile app available through the App Store for iPad and iPhone users. Canva currently does not have support for Android devices.
With Canva, you are able to select a pre-made thumbnail template from a variety of available sizes, as well as custom dimensions. You can then use Canva's basic tools to customize the thumbnail into a lower-third graphic or logo graphic. The shape tools, line tools and text tools are the most important tools for this step. You can also customize the color scheme for your graphic.
One major downside to Canva is its rigidness. You must conform your image to Canva's tools during the creation process, which can be limiting at times. For example, you cannot load in your own fonts. You must be using one of Canva's pre-loaded fonts.
Another downside: To save your image as a transparent .png file, you must be using one of Canva's paid plan options. These plans are $12.95/mo paid separately or $9.95/mo when paying 12-months upfront.
You can learn more about creating lower-thirds with Canva by using this helpful guide.
Over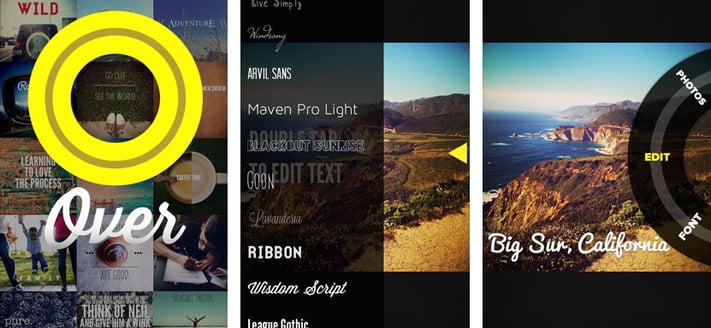 iPad, iPhone
Over operates similarly to Canva, but with a few differening features. With Over, you can fully customize your product's dimensions. You can also save and export all products without needing a paid license.
However, there are no desktop controls. Over is found solely in the App Store, targeting it to iPad and iPhone users.
You can select any size dimension that you would like for your lower-third. From there, you can craft your lower-thirds or logos by using many fonts and shapes. When you finish, it is easy to export your new design to your iOS device's Camera Roll. From there, share the graphic into your live video production program.
The biggest downside to Over is its lack of a desktop version. Most graphic designers grow accustomed to working on a computer with a mouse. Being forced to use your fingertips on a small touchscreen can present a learning curve.
You can learn more about creating lower-thirds with Over by using this helpful guide.
Pixlr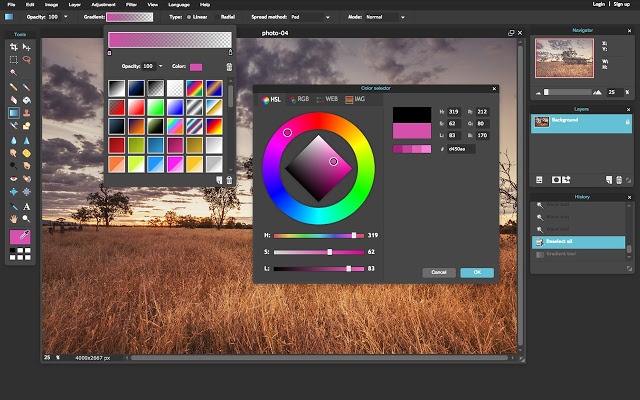 Windows, Mac OS
The free browser application Pixlr gives you complete control over your graphics. Set the dimension sizes. Choose the image resolution. Export in any number of file formats. Because of this, Adobe Photoshop reigns supreme.
Pixlr features an interface that is similar to Adobe Photoshop's, but much simplier. However, it can still present a learning curve. Pixlr does not have an option that says, "Click to create a colored box". You will need to know which tool to select without the helping hands found inside Canva and Over.
Pixlr is available for free at Pixlr.com. We recommend creating an account so that you can save your graphics for later retrieval.
There is a mobile app available for Pixlr, but it does not allow you to create lower-thirds. The mobile app is dedicated to adding filters to pre-existing photographs.
You can learn more about creating designs for your live videos with Pixlr by using this helpful guide.
---
To learn how to create lower-thirds and other graphics directly inside the Switcher Studio app, check out this guide as well.
#GetOut. #GoLive. #BeAwesome.
Related Posts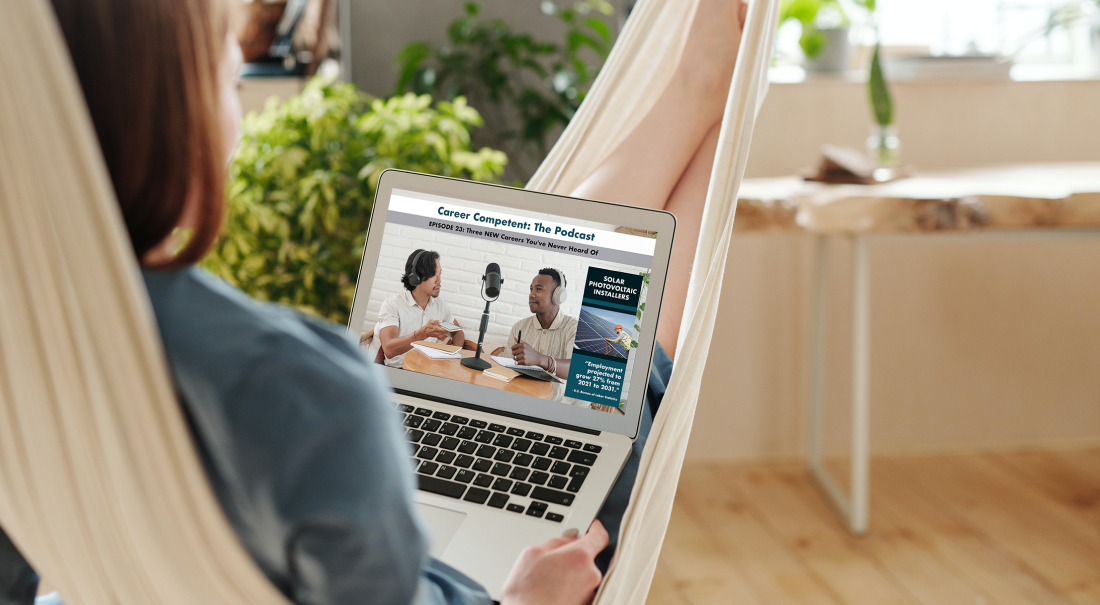 September 14, 2023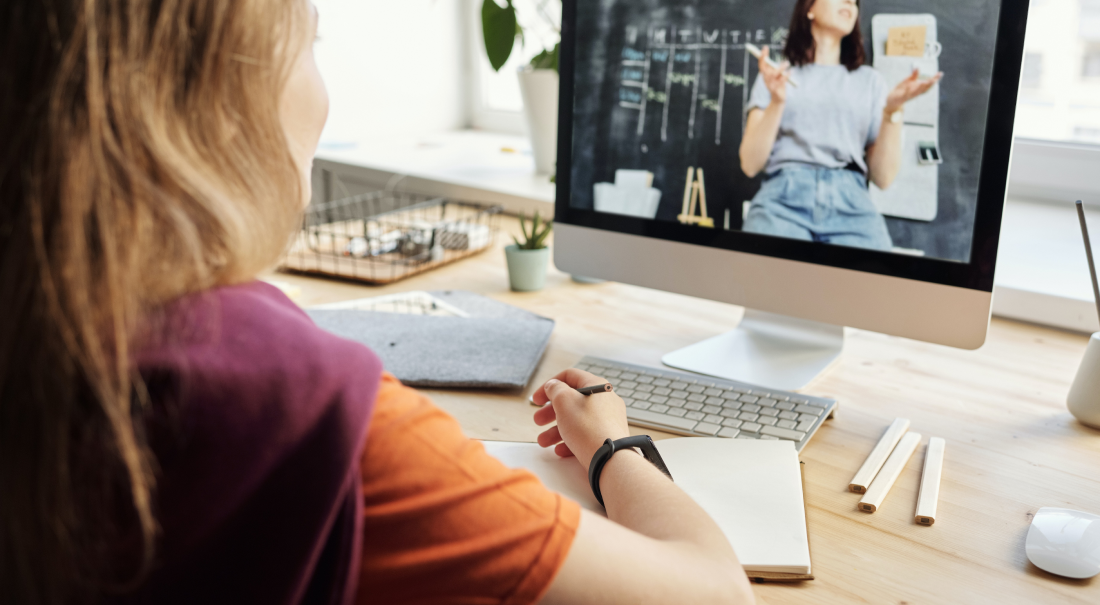 September 12, 2023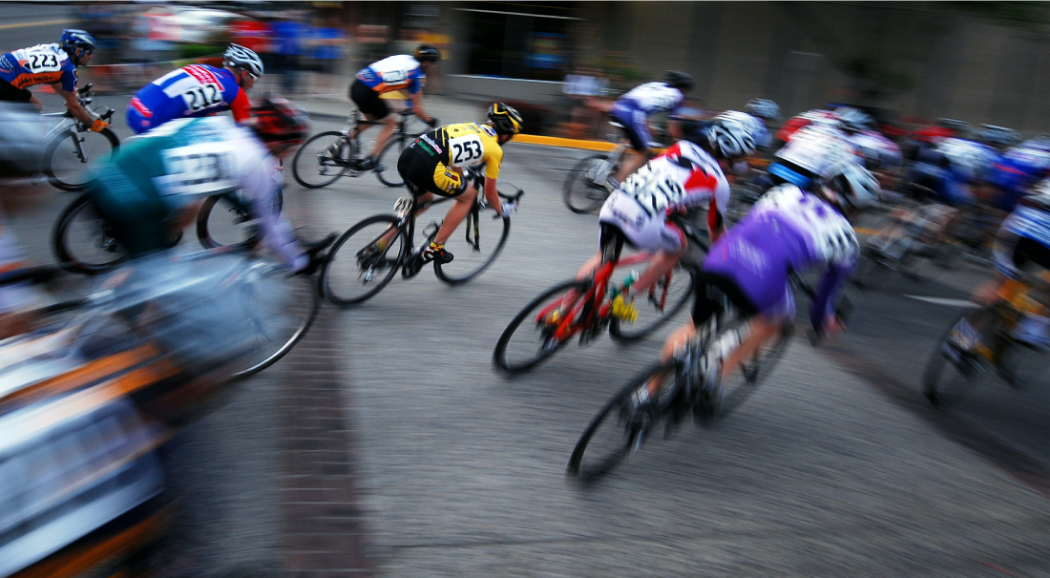 September 7, 2023