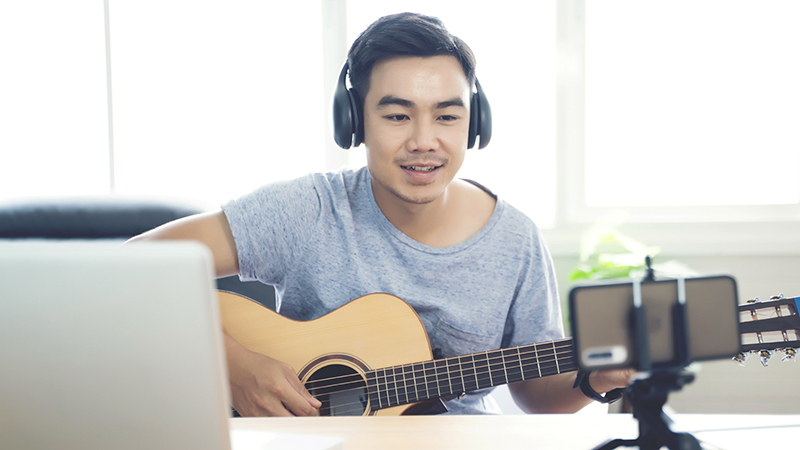 Tons of musicians and bands are transitioning their in-person concerts into virtual concerts in response to the COVID-19 pandemic. But even before the coronavirus hit, many musicians started their careers by building fan bases on the internet. The Weeknd used to give away music online, Justin Bieber was discovered from a viral YouTube video, and Adele's career took off partially thanks to MySpace (remember MySpace?!).
Though you certainly can grow a fan base organically through only in-person shows, online marketing is a crucial component in extending the reach of your music and getting found by more would-be fans. That's why the cancellation of concerts and gigs doesn't have to mean putting your dreams on hold. There's never been a better time to build your online presence, put on virtual concerts, and grow your career in the process.
Whether you specifically want to focus on reaching new fans, monetizing your art, or just sharing your musical talents with the world, here are some tips to get you started.
Make your music available on streaming sites
It may sound basic, but if you haven't already done so, the first thing you need to do to establish your fan base is give your fans access to your music online. Many platforms exist to help you do this. Spotify and SoundCloud are two popular options.
How to get your music on Spotify
Because Spotify makes it easy to share tracks with friends and discover new artists, it's a great platform for your music. If you don't have a record label, you must get a distributor, who will take care of the licensing and distribution of your music. This does cost money (find a distributor cost breakdown here), but Spotify provides a list of recommended distributors to get you started. Once your music is on Spotify, you'll get royalties whenever people listen to your songs!
How to get your music on SoundCloud
SoundCoud is particularly popular among indie music listeners. There's no need for a label or distributor on SoundCloud — you can upload your music to SoundCloud for free as long as you have the rights to it. Plus, you can add track information and allow users to download the original track, if you wish.
Promote your band or music on the biggest digital platforms
Once the product you're promoting (your music!) is available online, it's time to start gathering attention and driving traffic. Social media, email marketing, and Patreon are all great tools for this. And with Patreon you can make some money, too!
Be findable on Google and social media
This is basic but important. If you're already established on social media and have your own website, you can skip this part and head to the virtual concert section.
If you don't have a band or artist website, you can create one with a site builder like Squarespace or Wix even if you know little about web development. You can also embed your SoundCloud playlists on your site to make your music available there. You also definitely need to create a band page on various social media platforms.
Facebook: Build a

Business or Brand

Facebook page. Try posting photos, links to your website, and videos regularly (at least two or three times per week) to interact with your audience. To start getting likes, you can invite your Facebook friends to like the page or post about it on your personal profile.
YouTube: All you need to create a YouTube channel is a

Gmail

account. Be sure to add an intro video or a music video as the featured video on your channel. (Here are some more great

YouTube tips for musicians

.) Once you've uploaded some videos, you can post about your new channel on Facebook and Instagram, etc., to ask people to follow it.
Instagram: Instagram works well to promote your music because it allows for quick single-photo or single-video updates and lots of interaction through its DM feature. Try out the Stories and Reels functions to talk directly to your audience and give glimpses behind the scenes!
Build an email list
Fan email addresses can be one of your most valuable resources because they allow you to communicate directly with the listeners who love you — and there are tons of ways to capture them. Add a pop-up on your site asking people to subscribe for updates, require fans to type in their email addresses before downloading your music, or ask your social media followers to submit their email addresses to enter to win a prize. Then you can use a freemium email marketing tool like MailChimp to send occasional or regular email updates to your fans. Emails are particularly effective for announcing new music, concerts, and virtual events!
Create a Patreon profile
You can use Patreon for Musicians to ask fans to make small monthly contributions to support your music. In return, depending on how much they choose to contribute, you can offer rewards, like a signed poster, a free music download, a shoutout on social media, and more. Big names and small names alike use Patreon to monetize their art and connect with their fans. Ben Folds, for instance, has a $10/month tier for fans that gets them weekly livestreams of songwriting and piano classes.
Livestream your music with virtual concerts
Now that you have created platforms for your audience to gather virtually, it's time to generate more interest in your music with a livestreamed (or recorded!) virtual concert. You can feature just yourself/your band or collaborate with other artists to capitalize on each other's reach.
Livestreams or virtual concerts are advantageous because you don't have to worry about booking a venue, and people can attend from anywhere around the world! Though streaming does allow for real-time interaction, you may be more comfortable posting recorded sets as you get started with online concerts. Both live and recorded concerts can drive traffic!
Tips for putting on your virtual concert
Promote your virtual concert ahead of time
Treat your livestream like an in-person event by promoting it on all your social media pages. Create a Facebook event, keep your Instagram Stories updated with exciting new info about the concert, and send out an email to your fans ahead of the livestream or video premiere!
Find a professional livestreaming software for your virtual concert
Since you'll be focusing on your music, you'll want to find a streaming software that requires minimal gear, setup, and maintenance but still lets you create professional-looking streams. Switcher Studio lets musicians create multicamera streams or recordings from just iPhones and iPads. You can connect up to nine iOS devices around your room or venue to capture multiple angles and hook up an audio mixer that's connected to mics, which you probably already have! Switcher also lets you edit live — adding in text, graphics, logos, and prerecorded videos to ensure the end product is super polished. It can be as hands-on or hands-off as you want. You can set it and forget it before your concert, manage the stream yourself between songs, or bring in a friend to produce.
Choose the streaming platform for your virtual concert
Part of the reason you set up all those social media accounts is so that you will have an online "stage" for your livestream! Choose the platform with the biggest audience for your livestream, or use a simulcasting service to stream to Facebook, Twitch, YouTube, etc., all at once!
Get creative with your location — put on your concert at home or elsewhere
You can stream from your garage, your living room, a coffee shop after-hours, or even outside. A unique location can pique interest in your video, so get creative.
Go behind the scenes
After the concert or between songs, offer a behind-the-scenes experience. You could interview band members, give a tour of your studio/venue/stage, or allow audience members to submit questions.
Collaborate with other artists for a bigger virtual concert
You could arrange for another band to open for yours, and with a tool like Switcher Studio, they could even stream from a different location! You could also tag-team the show, going back and forth between two or more bands or artists.
Make more music!
Now that you have an online platform and the beginnings of an online fan base, you have to keep giving your fans what they want: your music! Keep posting updates and interacting with your fans on social media, and after your first livestream or video gig, start planning the second one! But don't forget that the most important thing is your art. Keep writing, recording, and uploading regularly so new fans will keep showing up and old fans will keep coming back.
---
Related Posts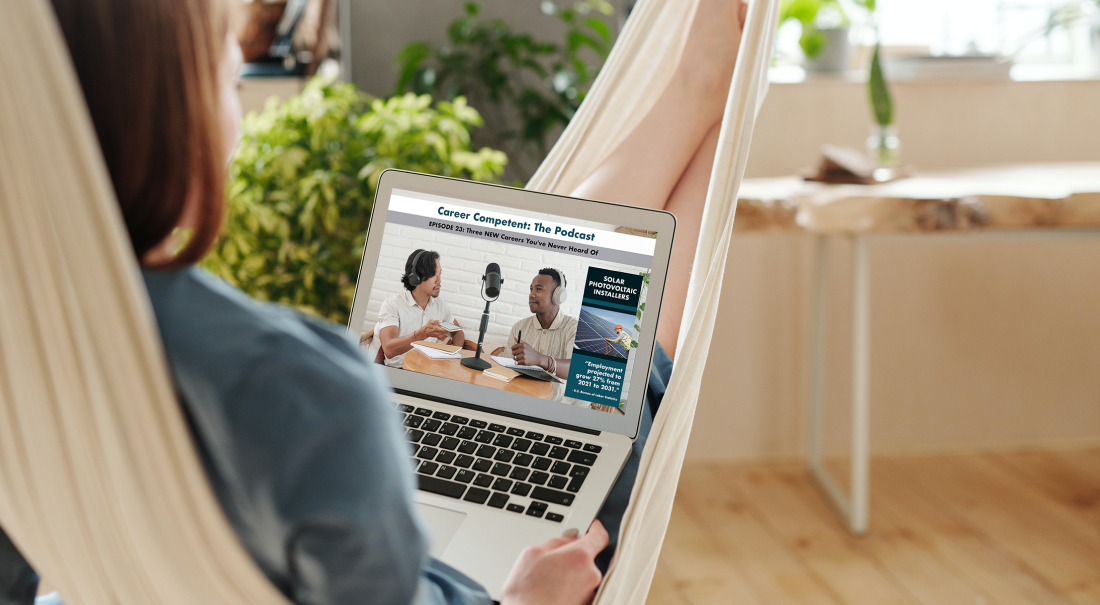 September 14, 2023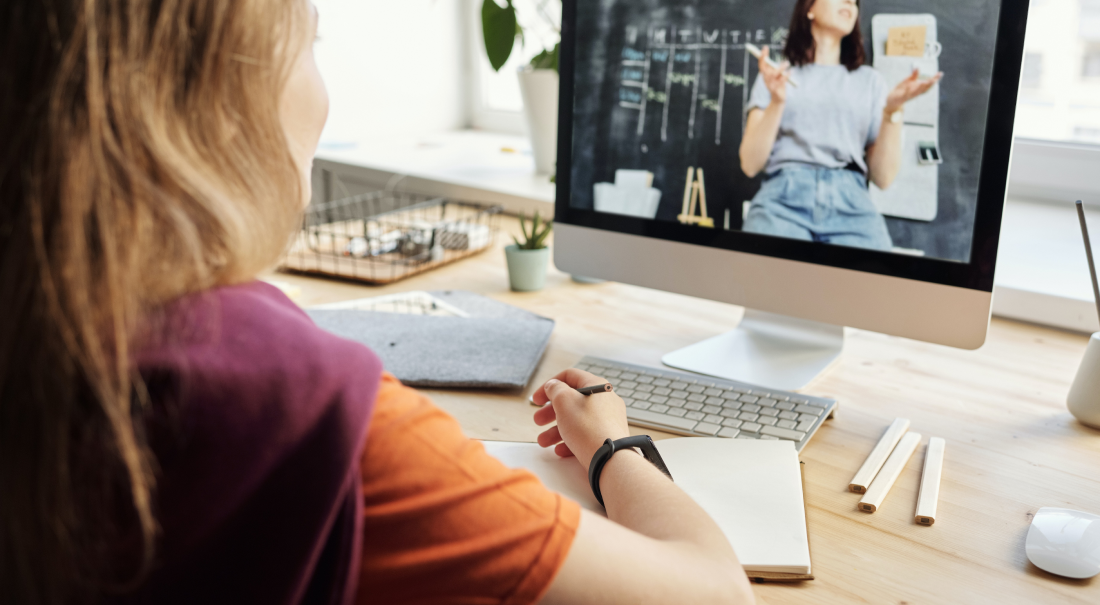 September 12, 2023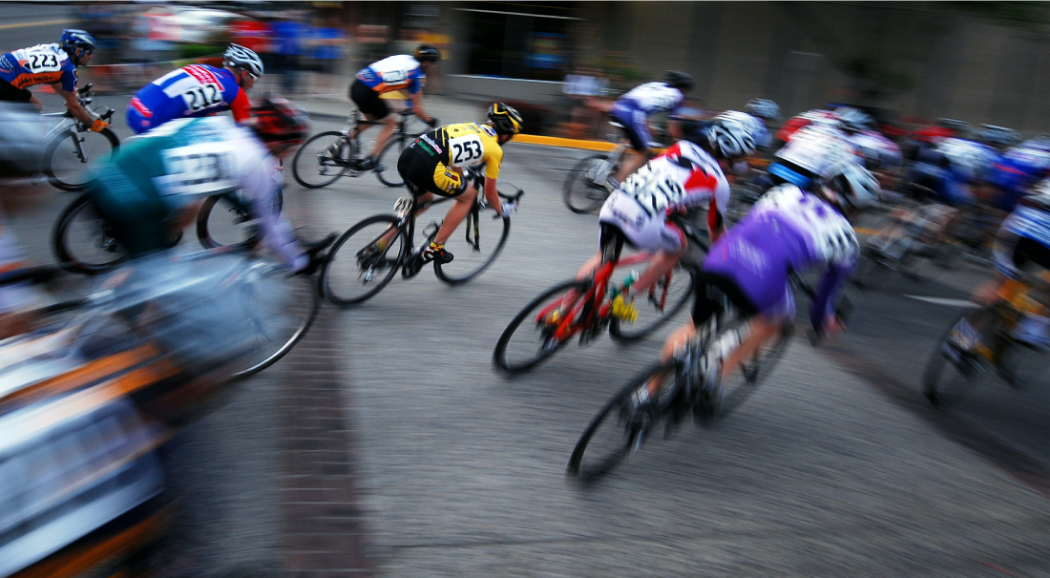 September 7, 2023