Music and Video
make a perfect duet
Whether you're putting on a concert, taking requests for tips, or teaching piano lessons, video is an ideal outlet for — and accompaniment to — your music. Switcher Studio lets you live stream, or upload video of your musical performances to Facebook, YouTube, your own website, or almost anywhere else.
OWN YOUR MUSIC VIDEO CONTENT
You own your instruments, your music, and the brand you've created … but do you own your video content? Not if you host that content on social media platforms that make money from selling the content you create to their users and advertisers. Embed videos and livestreams on almost any website with Switcher Player, and the only brand your viewers see is your brand.
SELL TICKETS TO LIVE EVENTS AND MORE
Stop waiting for enough followers and viewers to start earning. When you enable Gated Content on any of your Switcher Player-hosted videos, you can get paid directly by your video viewers and fans. You pick the content and the price: Sell just one video, a whole playlist of videos, and even sell tickets to upcoming livestreamed events!
Learn More About Gated Content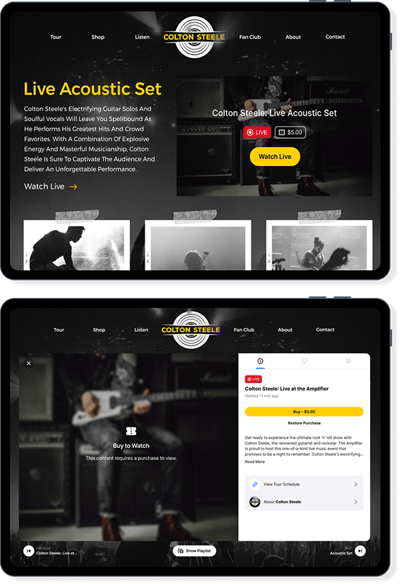 Anyone can be a video virtuoso
You've already got the music skills, and that's the hard part. Switcher Studio makes the video production part easy. Switcher lets you connect up to 9 iPhones and iPads for multicamera streaming. Set up multiple cameras in a space to capture every musician — or to get up close on your fingers as you straight-up shred.
Switcher lets you stream to almost any platform out there, making it easy to reach all your loyal fans — whether that's groupies, students, or grandparents who can't make it to the recital. You can also collaborate with other musicians by inviting remote guests, perfect for lining up opening acts. Plus, you can monetize your streams by including sponsor logos and donation overlays or by gating your content.
Avoid ads and the algorithm when you embed and stream your music directly on your website (or a private URL). Create playlists and even sell merch!
Made with Switcher
Check out what our users are creating with Switcher Studio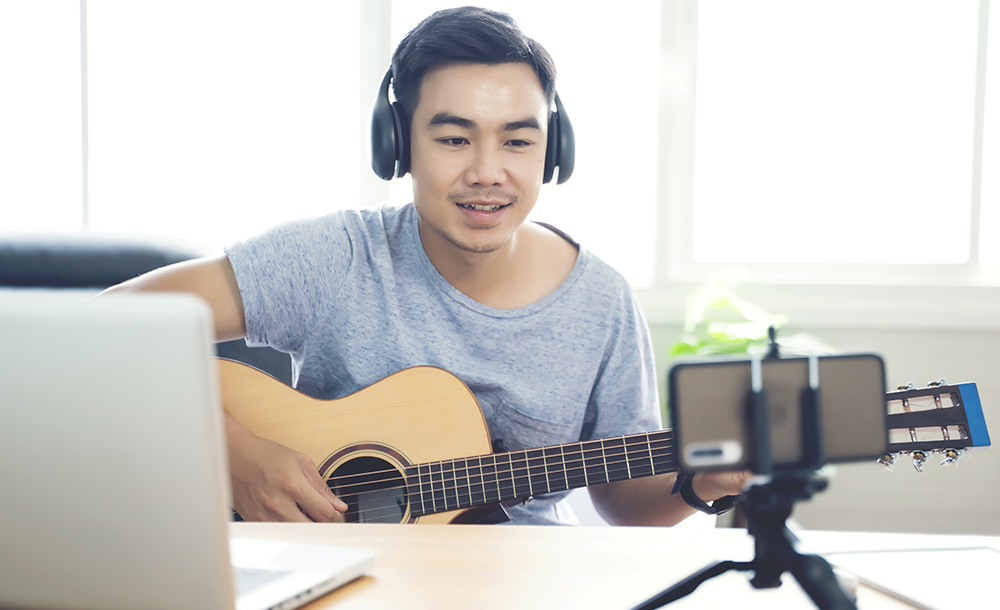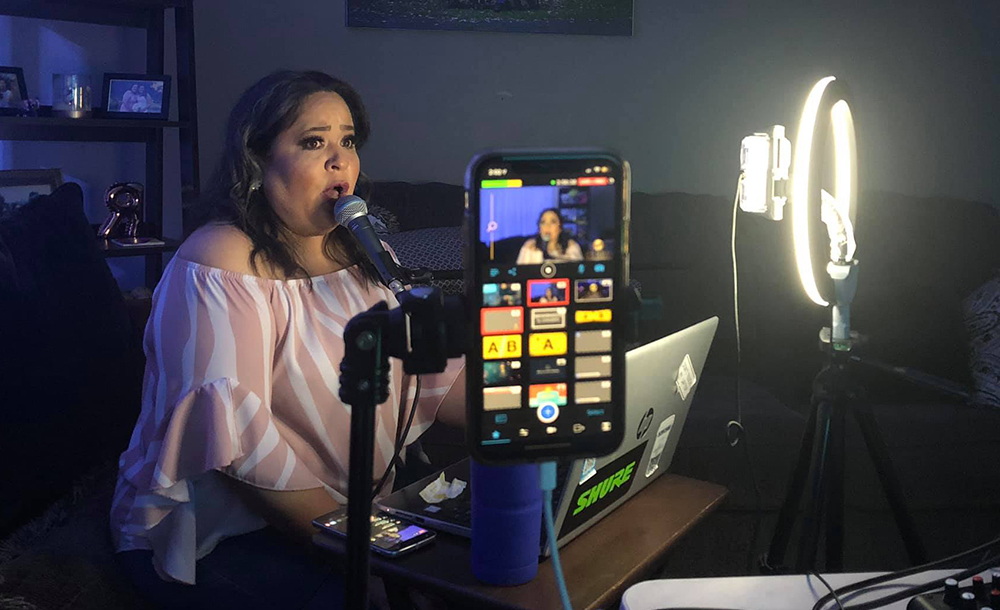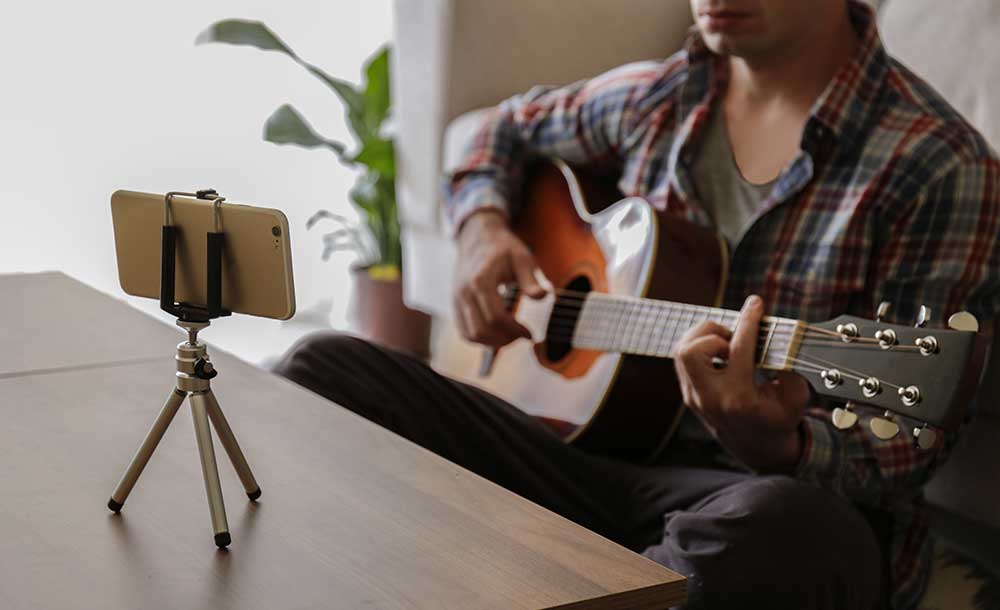 Stream your music simply with these tools
Your music deserves to be heard and seen. Check out these features that make Switcher perfect for livestreaming music.
Stream from multiple angles — and any location
Sync up to 9 iPhones and iPads to stream from multiple angles around your stage, studio, or garage — wherever it is you jam. There's no need for bulky cameras or outside videographers.
Master the audio with your own mixer
If you'd like, connect the audio mixer of your choice to the iOS device running Switcher to connect mics and control sound.
Edit while you stream
Change angles, add text, roll in graphics — all with simple taps. With Switcher there's no post-production because you edit while you stream.
Monetize your shows
Display sponsor logos or customizable donation overlays to monetize your performances. You can even embed your stream on a gated page to limit access to paying guests.
Reuse your recordings
Export your recordings in HD after your stream, instantly generating evergreen content for your social channels and website.
Switcher Shoutouts
Switcher Studio has provided us the ability to enhance overall engagement with a variety of tools designed to keep the viewer more engaged. Switcher should be part of anyone's marketing toolbox. Clever design, ease of use and creativity wins every time.

JEFF TUERFF, SVP, Marketing & Creative at Curb | Word Entertainment
We used Switcher Studio to stream our client's virtual concert. The streaming was a success with over 120K views. We can produce high-quality content for our clients — which [include] film festivals, concerts, virtual commerce, conferences, real estate, and more — with a very small crew without sacrificing quality.

PAULO MARTINEZ MEDELES, Intangible Productions
I'm a newbie and just trialing the Switcher app for some Facebook live music I've been doing. Love the the potential of this app and I've been having a good play with it.

ALAN WILLIAMS, Musician
I love the app. It's changed my approach to making videos both live and prerecorded.

EUAN SMITH, Musician and Teacher