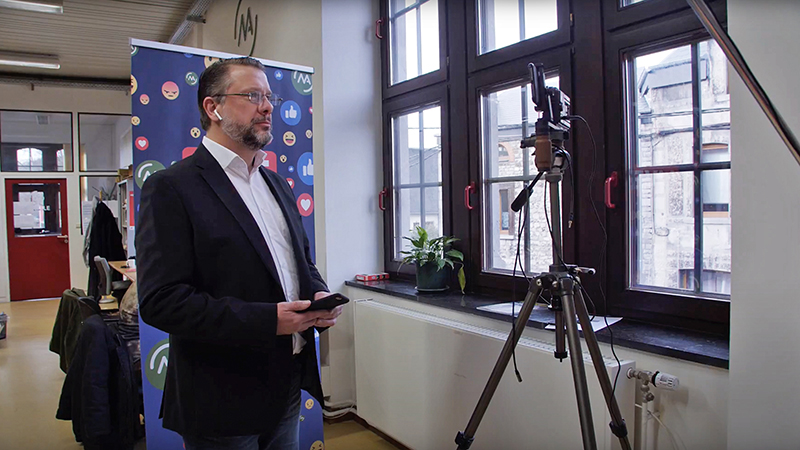 Television news plays a crucial role in keeping the public informed — and that's particularly true during a pandemic as information changes by the hour. But how are news shows getting produced in these days of social distancing? After all, dozens of people typically work together to get a broadcast to air, which means the TV news industry, like many other industries, has been forced to find ways for workers to collaborate from a distance.
The pressure to find alternative production methods isn't only coming from health concerns. Consumer demand for television has also increased while people have quarantined in their homes. Using data from past crises, Nielsen predicted early on that television consumption in the U.S. could increase by 60% during these shutdowns, further compounding the need for those who produce the news to find a new way to get the job done. Let's take a look at how a few shows are being produced in completely new ways.
Anchors report remotely during COVID-19
Beginning in mid-March, major networks like Fox News Channel and NBC Universal began instituting telecommuting for some employees. CBS News even evacuated the newsroom at their headquarters completely after two employees tested positive for COVID-19. Thanks to the internet, the shows have gone on, in slightly different ways.
CNN's Chris Cuomo of Cuomo Prime Time famously began reporting from his basement as he battled the coronavirus. When he was cleared to return to the house by the CDC, his teenage daughter Bella filmed his emergence from the basement for his show.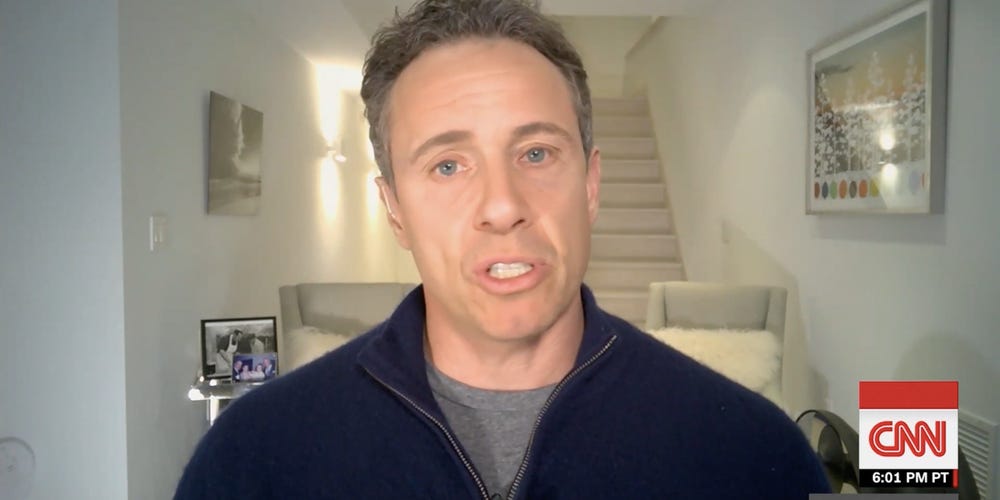 Business Insider
Similarly, Fox News show The Five, which typically centers on a round-table discussion, now features its five personalities reporting from separate studios or their own homes. Co-host Dana Perino, who also headlines her own Fox News show, is filming from a bedroom.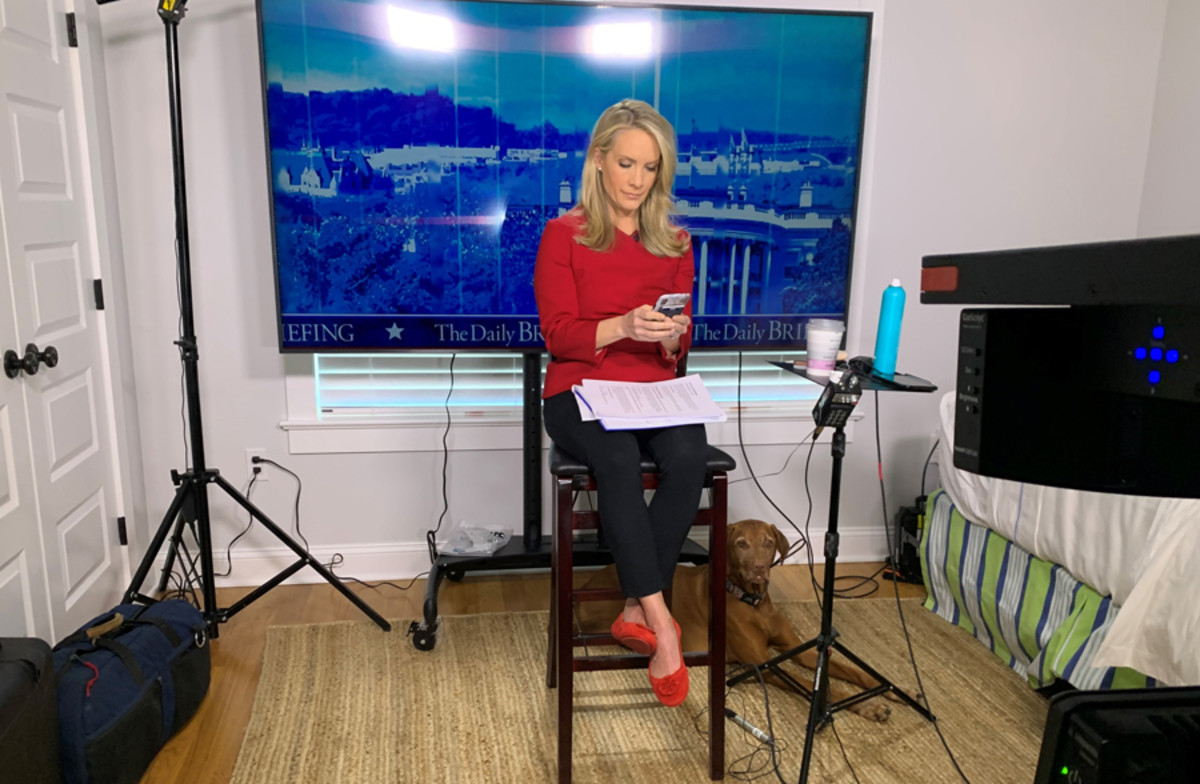 Broadcasting + Cable
"I've actually been able to fulfill all of my responsibilities in a pretty seamless way," she told Broadcasting + Cable. That is, after she upgraded her home Wi-Fi.
Late-night hosts produce homemade shows
Entertainment TV hosts are also rising to the occasion by delivering content from new at-home studios. After initially airing hybrid episodes that mixed homemade content with best-of moments, The Tonight Show Starring Jimmy Fallon and The Late Late Show with James Corden, along with many other such shows, are now airing almost entirely new, home-produced episodes during their regularly scheduled time slots.
Jimmy Fallon has produced his shows by setting up multiple cameras around his home to capture different segments and incorporate his family. He and his wife have both used his iPhone to shoot video for the show.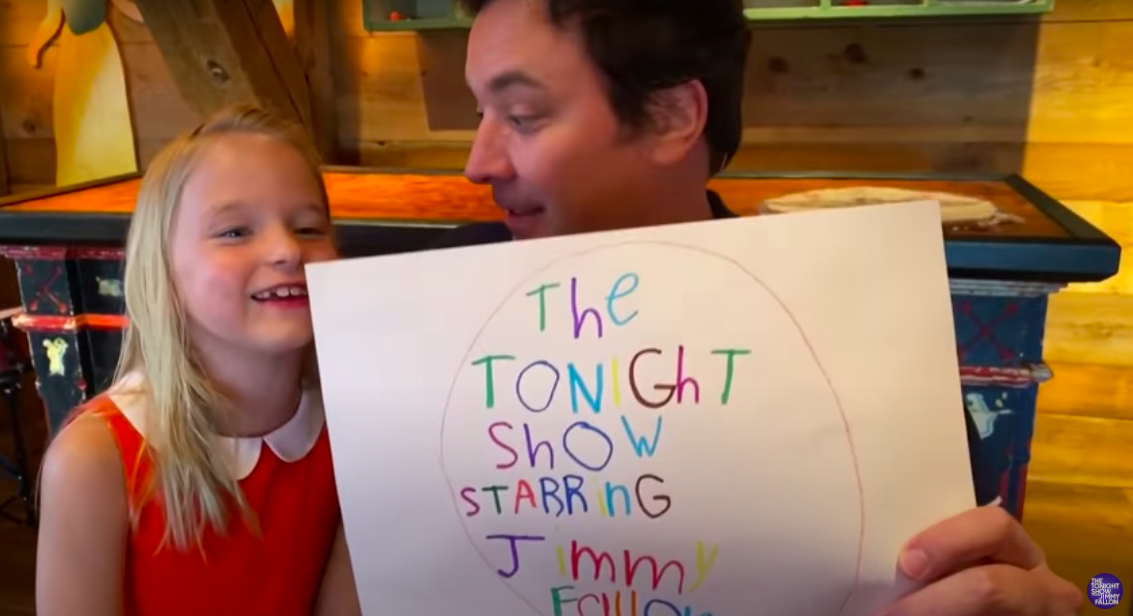 YouTube
Similarly, James Corden is also recording from his home. He has a stationary studio setup in his home where he hosts his show, getting creative with his productions. He's worked with his staff to have an at-home, studio-quality lighting setup with multiple camera angles, giving him the ability to cut together a concise segment. He occasionally interviews guests and incorporates his staff via Zoom, integrating screen recordings into his segments.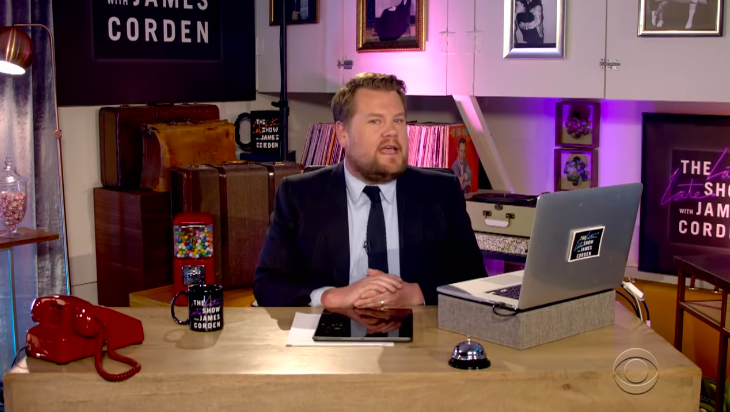 Mashable
Both hosts have been able to add variety to their shows by integrating musical artists, who have prerecorded their performances, and conducting celebrity interviews over video chats. Corden even has another TV screen in his studio so he can bring in other members of the show and seamlessly cut to their webcams.
Simply filming these shows remotely isn't the only change these hosts are dealing with. They're also adapting to telling their jokes without live audiences, which typically make up a big part of these shows' atmospheres. "So much of our show is about interaction with people, whether those are the sketches or interaction with our audience and the audience at home and all the bits we put into our show," Corden told the Chicago Tribune. "We are putting thought into that now."
Even without in-person audiences and TV studio gear, these shows are demonstrating what online creators and audiences have known for some time: Nothing is more important than the content itself.
"Fallon's video hardly qualifies as crispy ... but it ultimately doesn't matter because content, and not the camera or gear it's created with, is king," writes Raymond Wong for Input Magazine. "Comedians like [Conan] O'Brien and Fallon have massive audiences who turn to them for entertainment because they're funny, not because their camera producers shoot with a RED or in 4K."
The way TV content is produced has rapidly evolved during this time. And the new methods have demonstrated the power of tools like iPhones and webcams, which have long been used by independent creators. This shift not only opens professional doors for independent creators but also opens doors for them to garner even more video views on their own content in the midst of such high demand.
Livestreaming and video production tools are more important than ever as people look for ways to stay connected, stay informed and entertained, and share their messages. A number of tools have been developed that can meet creators and producers at every step of the journey. Those interested in getting started should check out platforms like Switcher Studio, which allows users to create live video content with devices they already know and love — their iPhones. With the ability to set up production using up to nine iPhones or iPads, Switcher captures the angles needed to produce the perfect segment. All you need to stream a multicamera production is a couple of iOS devices and an internet connection.
Local news anchors provide extra coverage on Facebook Live
Because of the mobility and ease of use of Switcher, some news organizations are turning to the tool as a way to remotely produce extra coronavirus coverage that's not constrained by the same on-air time slots as traditional broadcasts.
News anchor Amy Wood of WSPA 7 in South Carolina is using Switcher to stream live to Facebook several times each week, using the platform to bring in remote guests, add lower thirds, and broadcast from her own home.
"Switcher Studio has been a game changer for my journalism for the last year. But in the last month, with the coronavirus outbreak, it's given me a tremendous advantage — to seamlessly bring real-time coverage to my social media audience with compelling interviews and exclusive one-on-one stories," Wood said. "From the first family in our area battling COVID-19 going live with me on Facebook to tell their story, to the daughter of a man who died of COVID-19 raising awareness that the virus is no joke. And I've been able to serve my community with content that is more in-depth and speaking to their needs right now. Mental health, domestic violence, loneliness. These are the topics of our time."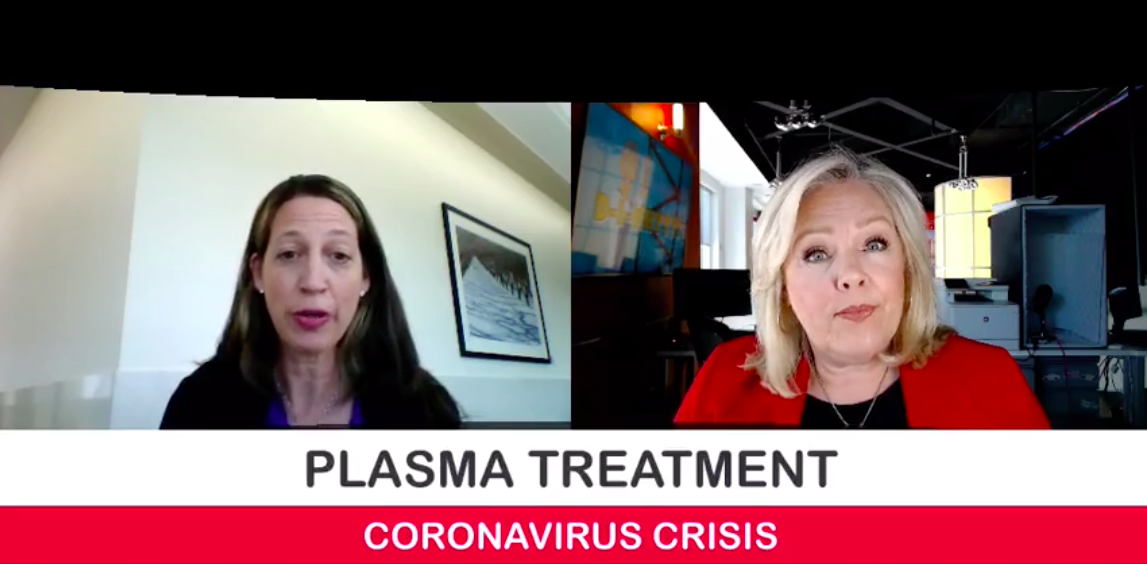 Facebook
"I am able to instantly say yes when someone is ready to speak and in a matter of minutes execute a professional interview that we have been able to also air on television," Wood went on to say. "The flexibility and simplicity of the app make it so easy to take pictures, pull on guests, and reveal audience comments single handedly while hosting and interviewing. I anchor three shows on TV each day, and I've wound up doing live interviews before those shows, on social media, sometimes two and three times a day, seven days a week. This is the biggest story of our lifetime. It's life or death. It matters. And Switcher Studio is the tool that makes it possible for me to deliver quality content with a moment's notice."
---
Want to try Switcher for your own live videos? Start with a 14-day free trial.
Related Posts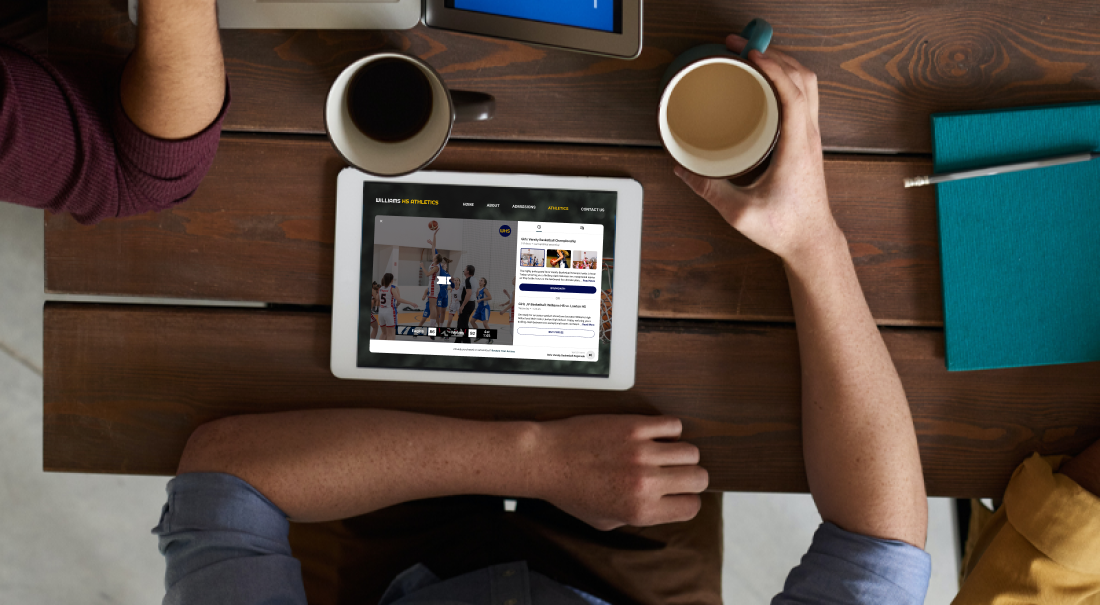 September 22, 2023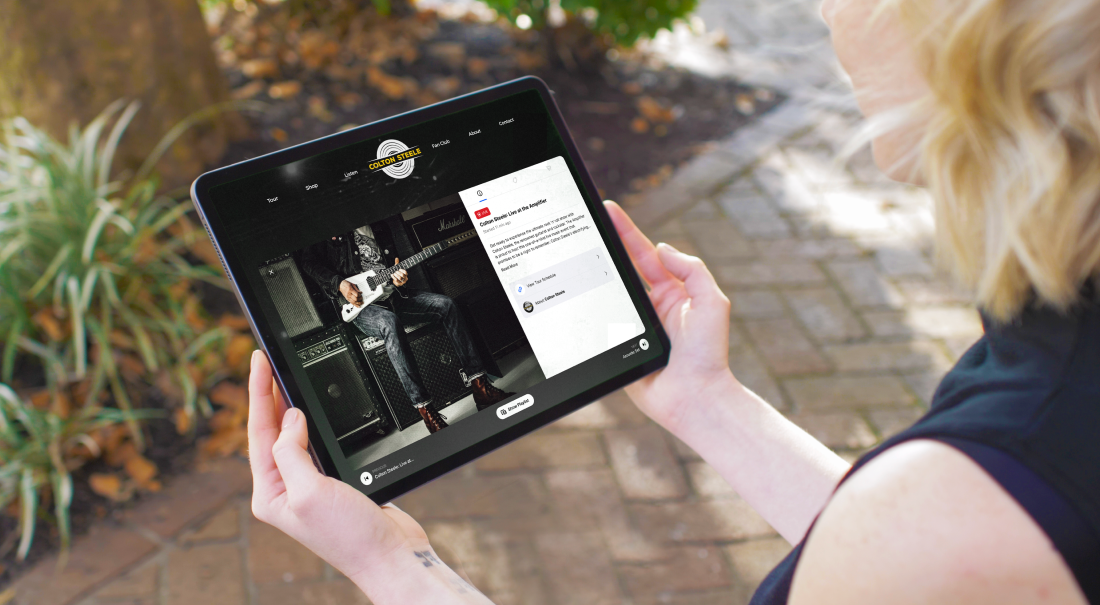 September 22, 2023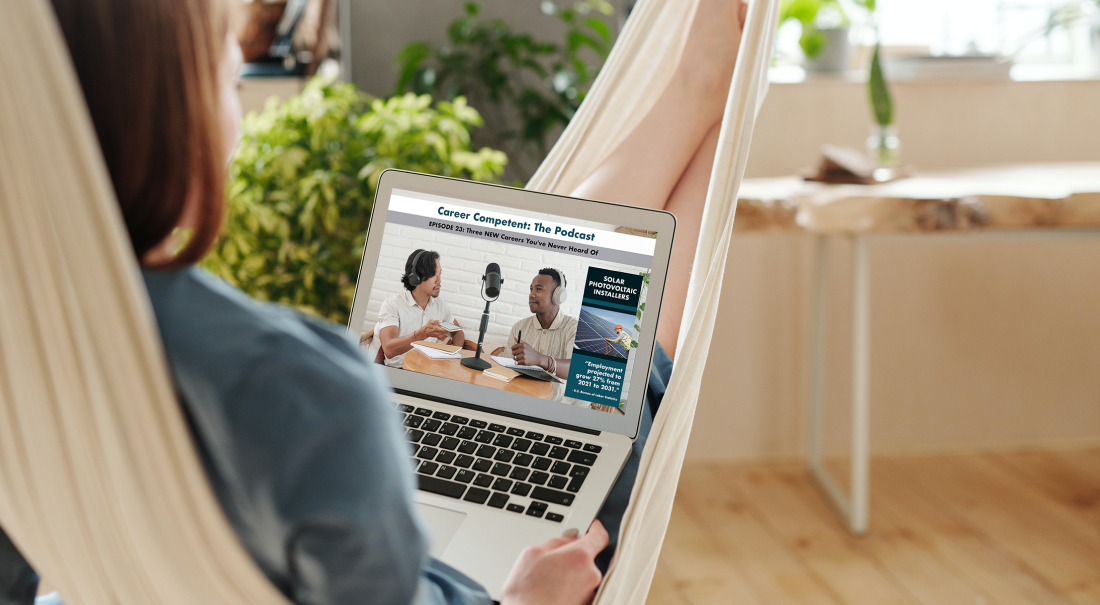 September 14, 2023