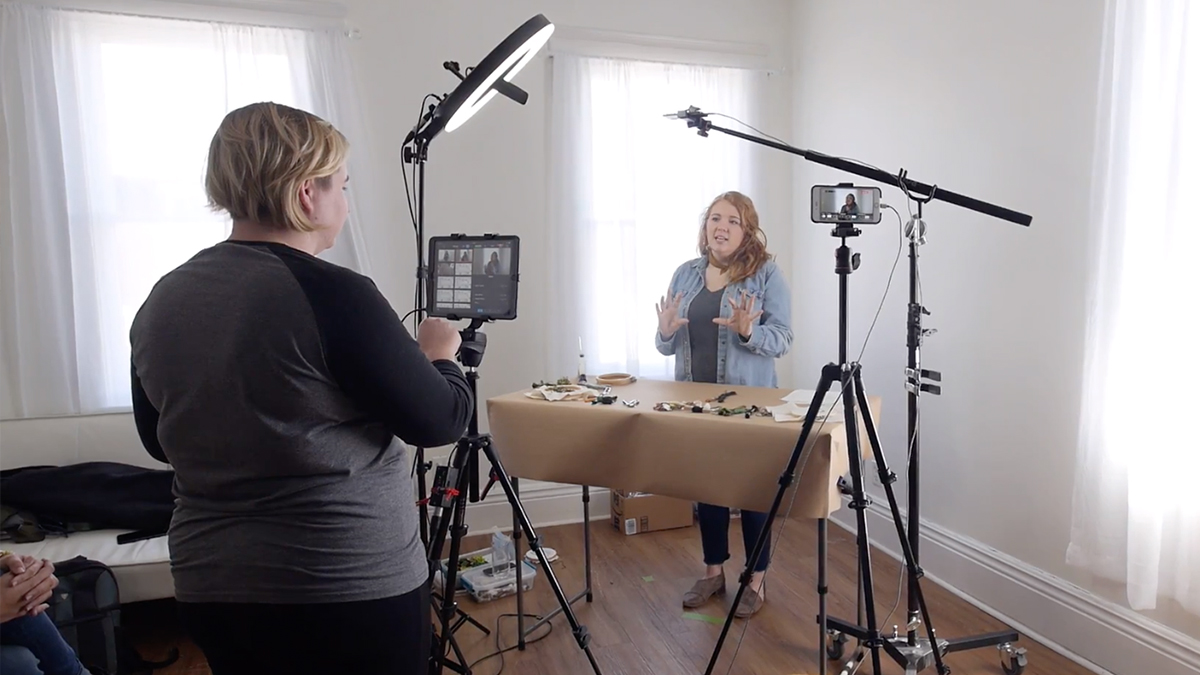 Whether you're a veteran livestreamer or a beginner leveling up your video game, it's important to consider the tools you need to create truly exceptional live videos. These days, a smartphone is really the only gear you need to pull off a live broadcast. There are dozens of platforms making it increasingly easy to go live directly from your phone.
Not all live videos are created with equal production value, however. Who hasn't watched a video whose creator didn't think to stabilize their nauseating hand-held camera? Or one in which the person talking is so far away from the camera that you can't even understand what they're trying to say? Or, my personal favorite, one in which the video starts out vertical and ends up sideways after the first 5 seconds? Then you have to lock your phone's screen rotation and hold it funny so it keeps playing — I mean, are we all just supposed to lay on our sides to watch this?
With a few best practices, it's not hard to create awesome videos with your smartphone, ones that will make your audience keep watching rather than throw their phones against the wall. Below I've covered the basic gear you need to create great livestreams, but don't worry if you're not ready to invest in any gadgets yet — I also convey several free ways to improve your videos.
Support your device
Stabilize your shot with a tripod and mount
A tripod is the simplest way to add production value to your video. Stabilizing your phone will free up your hands — for instance, to communicate with your audience or to demonstrate something live. If you get a tripod, you could even ask your former camera operator to be your co-host! (Well, maybe.)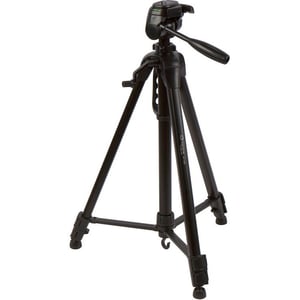 We love and fully endorse all of these tripod options from iOgrapher. We also love their Multi Case — it works with just about any smartphone and has a built-in ¼-20 mount, which I'll explain the need for in a second. (The Multi Case also happens to come with a sweet coupon for Switcher Studio inside the box from time to time.)
Essentially, to support your phone, you need both a tripod and a ¼-20 ("quarter twenty") tripod mount, which is necessary for attaching your phone to that tripod. Manfrotto makes a tabletop tripod called the PIXI that can easily go on your desktop, on a shelf, on the curb, in your car, etc. The Flex Mini Tripod is another option for this.
Joby also makes some handheld tripods called "GorillaPods" that can go just about anywhere you can imagine: lamppost, tree branch, broomstick … ? Here's a video showing creative uses like these. The main takeaway is that, by adding extra weight to the phone with these hybrid support options, you can simultaneously eliminate your video's shakiness and your audience's motion sickness. Even something as simple a selfie stick can go a long way to stabilizing the shot for your next live video.
Enhance your audio
When I'm watching a live video and I can't understand what is being said, I do two things: first, I confirm that my volume is already set to a reasonable level and, second, I skip to the next video. Stop letting your videos be the victim of a drive-by audience. Make viewers stop to listen.
You can improve your audio without even buying any gear just by ensuring the people speaking in your video are as close to the livestreaming device as possible. This way, the device's microphone will pick up the direct sound from their voices rather than the noisy diffuse sound of the room. Have you heard of the cocktail party effect? This principle also applies to live video. It's easier for your audience to get the main message if they don't have to work so hard to focus on the audio.
If you're interested in adding audio gear, here are a few ways to make it easier for everyone to listen to what you have to say:
Add a wired mic to isolate voices
There are several special microphones designed to connect directly to smartphones. But there are also a few adapters that allow you to connect traditional mics to smartphones. Most smartphones can use a TRRS connector to replace the built-in mic input with an external mic. The iPhone 7 and beyond can use TRRS mics as long as you've also connected the Apple Lightning to 3.5 mm headphone jack adapter.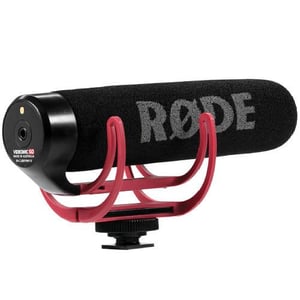 Similarly, the Røde VideoMic Go with the SC7 TRS to TRRS patch cable can help you capture a narrower sound field. It's primarily sensitive to sounds directly in front of it and much less sensitive to sounds from the sides. You'll need to use a phone mount with cold shoe to connect the mic to your rig. You could also connect an iRig Mic HD 2 directly to the Lightning port on your iPhone or iPad. This is a great handheld microphone both for one-on-one interviews and for isolating your subject's voice in a noisy room. I personally use a Saramonic SmartRig+ Di, which allows you to connect two XLR microphones. The Lightning connection eliminates the need for the extra TRRS adapter.
Consider a wireless mic for extra mobility
If you want to go all in on some higher-quality microphones, you should think about wireless mics. Wireless audio gives you the freedom to travel a reasonable distance from the camera without sacrificing sound quality. This lets your audience see all over your video's set even if your camera isn't pointed at your subject the entire time.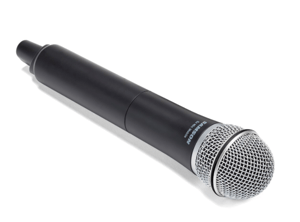 The Rodelink Wireless Filmmaker Kit is one of most user-friendly wireless lav sets available. You can connect this to a smartphone using the Rode SC4 adapter, which converts TRS mics to TRRS. To learn how to connect a wireless lav to your smartphone more reliably, check out this video from PhotoJoseph.
If you're looking for a less expensive option that actually has two channels instead of one, you might be interested in the Samson Go Mic Mobile. You can choose from handheld and lavalier packages based on your video needs.
Beyond basic: next-level live video gadgets
OK, so some pieces of gear aren't necessities, but they can make a big difference in your live videos. Here are some gadgets that we use for live videos at Switcher Studio and like a lot.
Reduce shake with a 3-axis stabilizer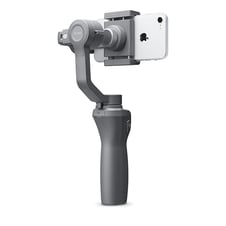 A gimbal stabilizer like the DJI Osmo Mobile 2 is an affordable addition to your live video toolbox. This thing obliterates camera shake by robotically balancing your smartphone. The resulting video is pure cinematic awesomeness. The best part is that we have integrated pan and tilt control for these devices in Switcher Studio. This is especially useful if you're showing a home for a live real estate video, walking around a special event, or touring a farm like this video The Farmacy made with Switcher Studio.
Elevate the angle with a drone
With a second iOS device, you could add a drone to your production to take your live video to new heights (hold for applause). We even wrote instructions on how to do this using Switcher Studio. The DJI GO 4 app for iPhone allows you to display your DJI drone's camera in full screen on your control device. With Switcher Studio and iOS screensharing, you can add the drone's aerial angle to your live video to give the audience a new perspective.
Improve audio with a portable mixer

Several Switcher Studio Enthusiasts from our Facebook user group have stepped up their audio quality by using a dedicated audio mixer to inject music and additional wireless microphones. A popular solution for this is the Zoom H6 6-channel mixer/recorder. In addition to recording discrete audio channels, this portable mixer can also connect to iOS devices using a USB cable and the Lightning to USB3 camera adapter. It is battery-powered so ideal for situations where you might not have a power outlet nearby.
Now that you have a better knowledge of livestreaming gear, let me reiterate that you shouldn't feel like you have to invest in all these tools before you go live. Having all the coolest gear isn't going to make or break your live videos (and trying to tote around too much gear can defeat the purpose of "mobile" video). That said, having a reliable set of basic videography tools at your disposal can take your videos to the next level and help them stand out to viewers. So start where you are, with what you have, and let this guide serve as a reference for building up your gear over time.
---
Related Posts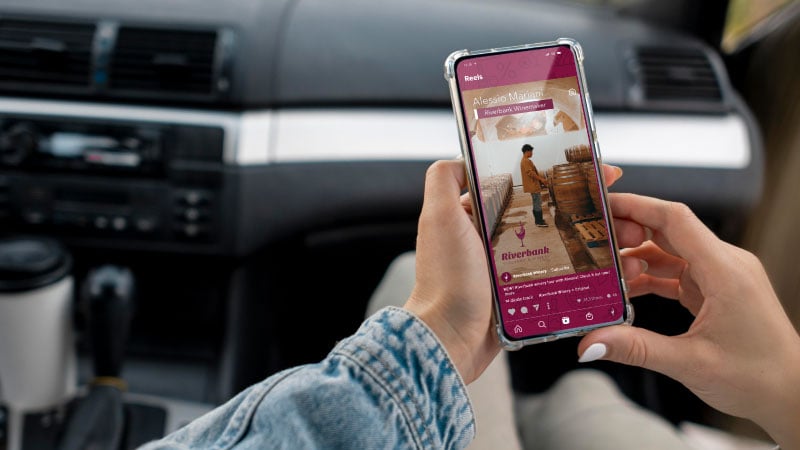 September 13, 2022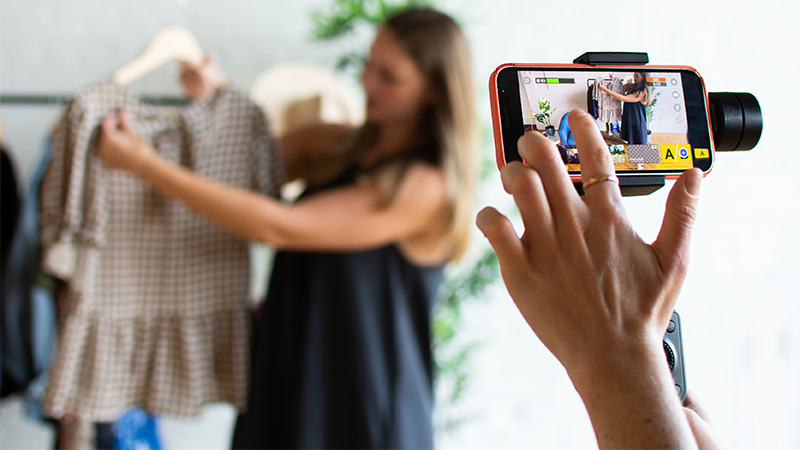 September 2, 2022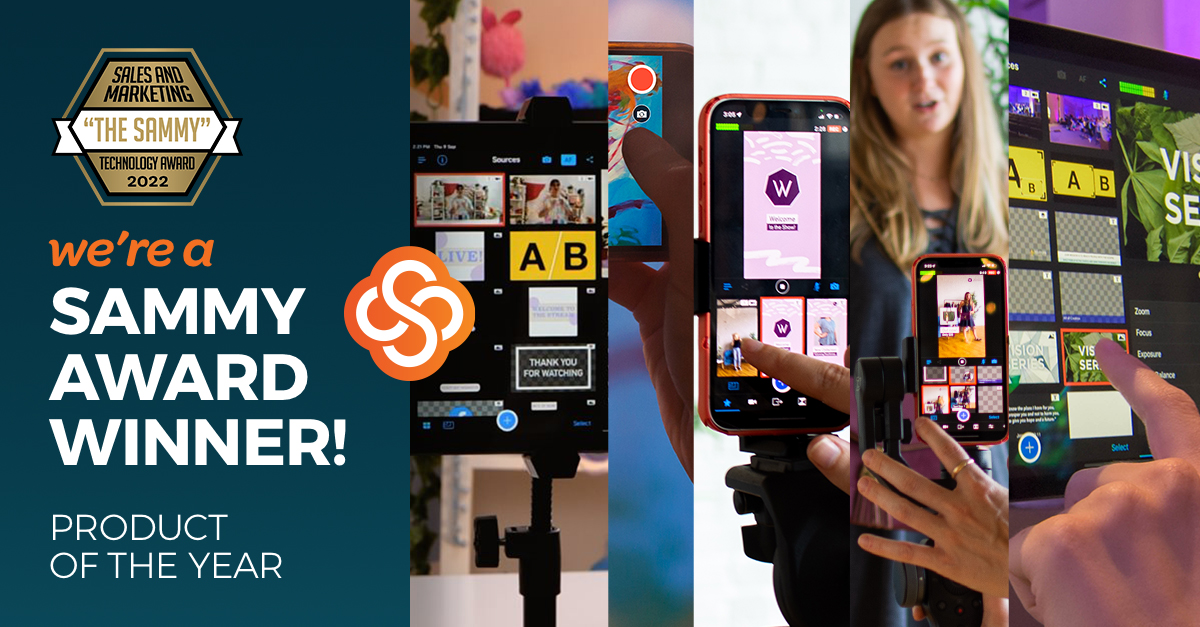 July 28, 2022