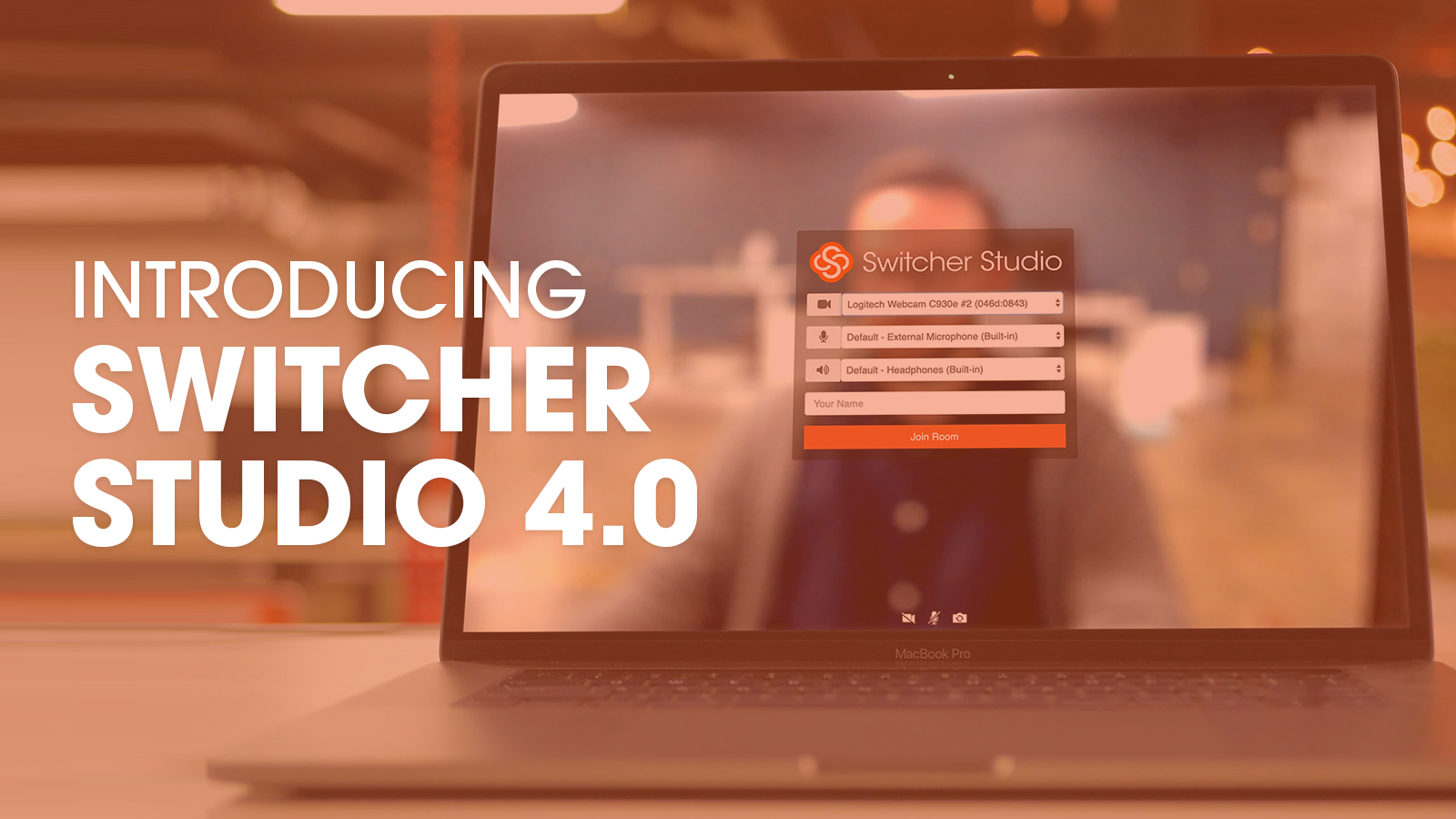 Today we're rolling out Switcher Studio 4.0, the biggest update in a year for the live video-creation platform. The rollout introduces user-requested extensions like Video Chat and Scoreboard as well as a number of user experience improvements. The Switcher platform is getting more powerful and more customizable, ensuring users go live with confidence. To take advantage of all the latest features, make sure your devices are updated to iOS 12.
Video Chat extension lets you invite a guest or co-host onto your show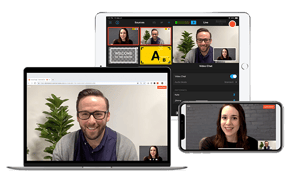 Video Chat, now in public beta, is one of two new cloud-enabled extensions coming to Switcher users on the Professional plan. It's perfect for bringing a co-host, guest caller, or interviewee onto your live show. To use the feature, you'll set up a Video Chat room in your online Switcher Dashboard, which will generate a unique URL that you can send to another person. They can then join your room — and your livestream — just by clicking that link on a smartphone, computer, or laptop. In addition to expanding your guest options, this feature will be particularly useful for mobile journalists. It would be easy to use Video Chat to bring in an on-site correspondent at the scene of breaking news. The Professional plan offers five hours of Video Chat time every month.
Scoreboard extension makes your sports streams even more legit
Scoreboard is another new cloud-enabled extension that we've added due to popular demand. Available to users on the Professional plan, this extension is perfect for all our users who stream live sports, from T-ball to the major leagues. Users can easily customize team names, quarter/half titles, and scoreboard colors. Simple plus and minus buttons also make it easy to change the score quickly. We're already prepping to add more options, templates, and sport-specific Scoreboard features in future updates.
Completion Panel ensures you finish videos strong
We've introduced a new Completion Panel within the Switcher app to clarify what happens when you finish streaming a video. In the past when you finished streaming, the app would notify you that the video was "Transferring to server." This caused some confusion among users (thanks for letting us know, by the way), who would cancel this final step before the transfer was done. Now when you finish a stream, the Completion Panel spells out how long it will take for your video to finish transferring to your stream destination (This is typically only a few seconds). With any live video, even live TV, there is a brief delay due to transfer time. The Completion Panel ensures you don't cut off the end of your video by closing the Switcher app before the last moments finish transferring.
Once the transfer is finished, the Completion Panel also gives you easy access to the video you just made. Previously when you finished a stream, you were taken back to where you started. Now you're given the options to save your video to your camera roll or copy the YouTube or Facebook share URL.
New Customizable Tab Bar lets you control your interface
As we continue to add new features to the Switcher platform, users will need a way to ensure their favorite features stay easily accessible. We've introduced the new Customizable Tab Bar to our iOS app to give you the power to add, remove, and rearrange feature icons to keep your favorite tools front and center. In the same way that you can choose which app icons are shown on the home screen of your iPhone, you'll be able to choose which feature icons show first in the Switcher app.
Audio Source Indicator shows which audio input is being used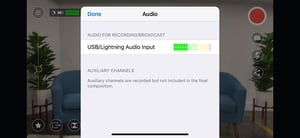 Where's that sound coming from? No need to wonder. The new Audio Source Indicator in the Switcher app shows exactly which audio input is being used for your stream. Options include:
USB/Lightning audio input
Built-in microphone
Headset microphone
Bluetooth microphone
iPad Pro with USB-C is now supported
USB-C ports are growing increasingly popular because of their ability to transfer power and data at the same time. And now the Switcher app also plays well with USB-C-enabled iPads. You can use the USB-C port to bring in a USB-C audio mixer, or hook the port to a USB dongle to use with a USB audio mixer. You can also hook the USB-C port to an ethernet dongle if you'd like to use hardwired internet. (Our apologies for saying dongle twice — whoops, three times — in one paragraph.)
---
Not yet a Switcher user?
Sign up for a free 14-day trial

to take all the Professional plan features for a spin.
Related Posts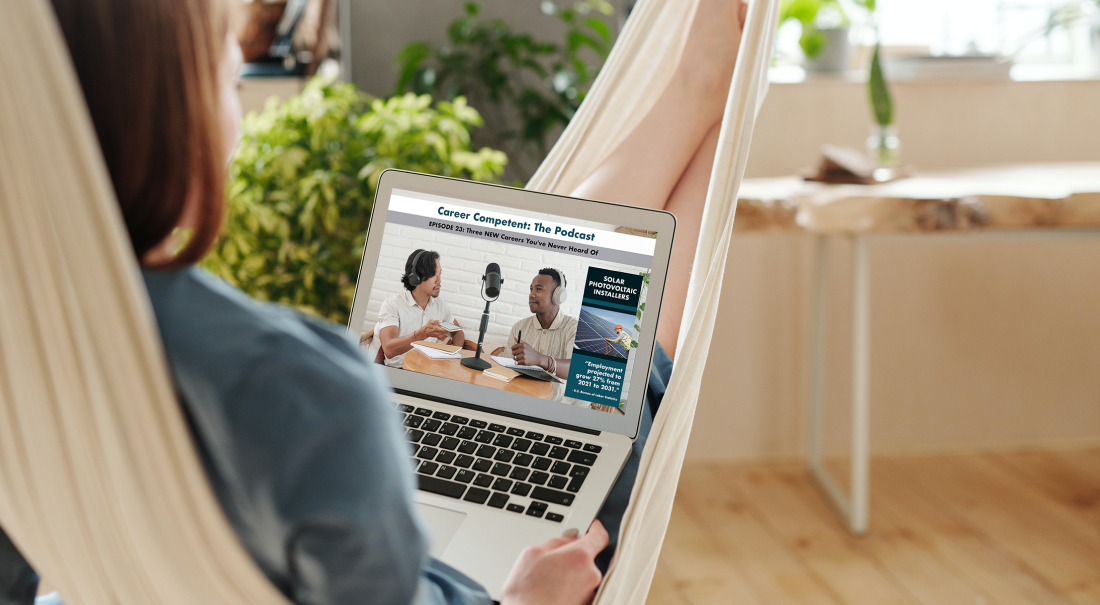 September 14, 2023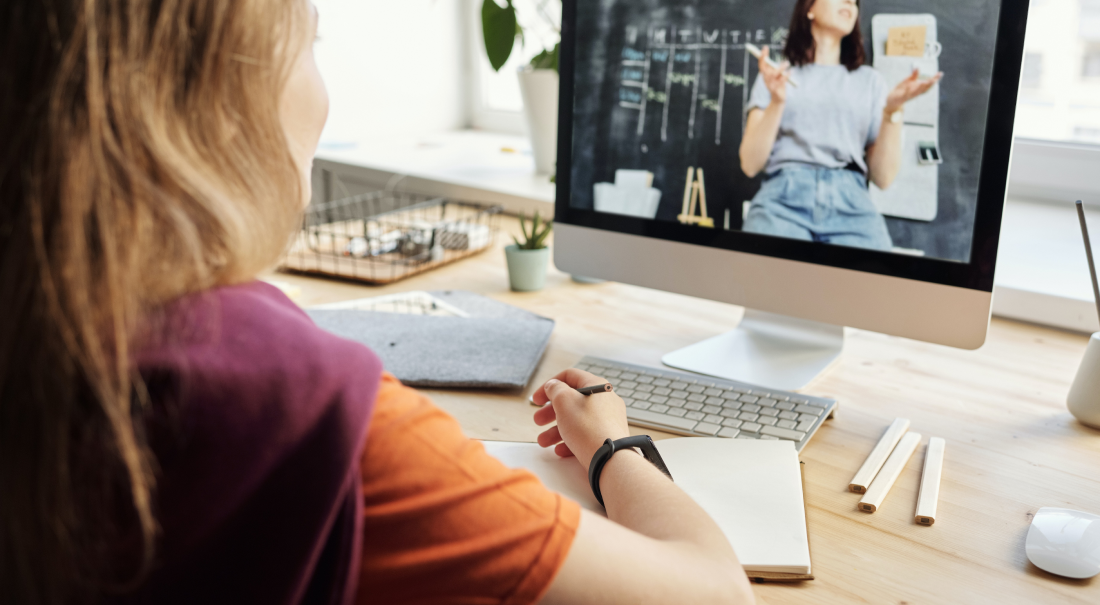 September 12, 2023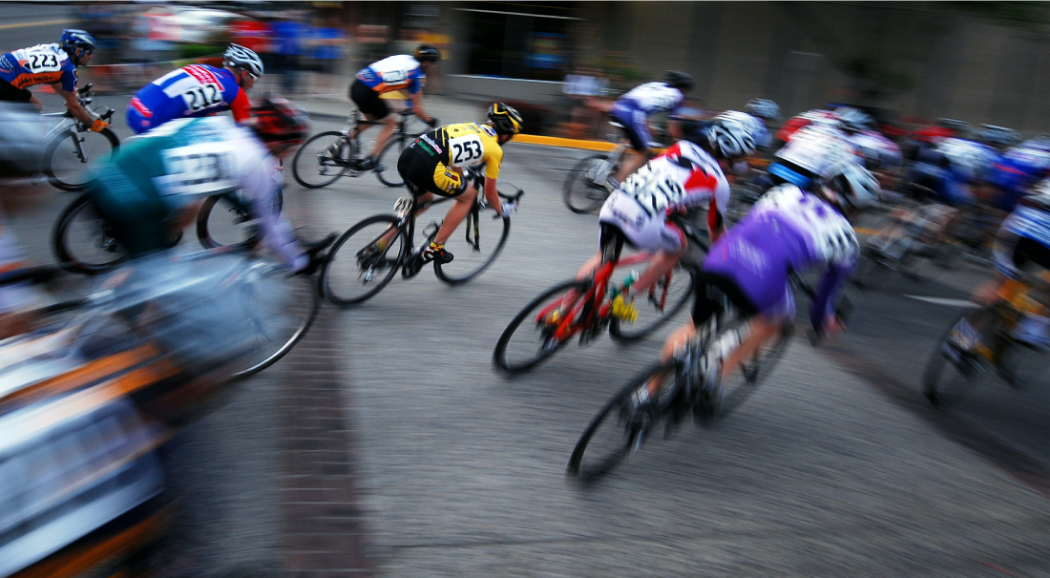 September 7, 2023