Spiritual church services have been around for many millennia, and that still holds true today
. In the past, it was standard for families to have a slow and relaxed Saturday evening. This allowed them to
be rested
and refreshed for Sunday morning church services.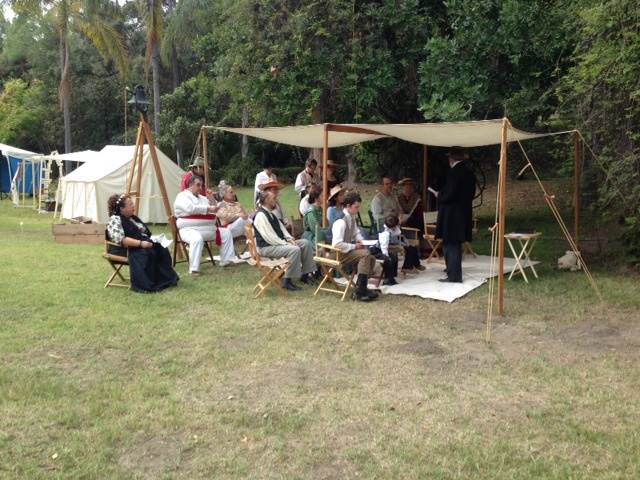 However
, the
increasingly
busy schedules of most people across the world are making it harder to attend those services every week
. The difficulty increases further when children
are added
to the equation.
When attendance is possible, it is often difficult to maintain focus and
fully
commit to hearing the sermon
. Worries, exhaustion, and other factors often prohibit full concentration.
Luckily, many church families are creating an online presence for this reason.
With social media platforms, sermons and updates
are enjoyed
from members' homes at any time
.
Real Life Church is one of these technologically-advanced church families.
With the help of Facebook Live and Switcher Studio, they are able to bring high-quality services to
all of
their members
.
To Australia, And Beyond…
Real Life Church
is located
in Bowling Green, Kentucky and prides themselves on being "a network of life groups"
.
Lead Pastor Brandon Cannon explains that the doors of Real Life Church are open to all people from all backgrounds
. It does not matter where someone is in their spiritual journey. Real Life Church will welcome them in with open arms.
Hezekiah Jenkins is a true example of Real Life Church's practice.
After serving in the United States Army for eight years, Jenkins and his family moved from South Korea to Bowling Green, Kentucky
. Jenkins is currently an Army Recruiter. After settling into Bowling Green, he began searching for a new church for his family to attend.
Real Life Church was the first that Jenkins discovered. This was due to Real Life Church's large social media footprint. They are on Facebook, YouTube, Instagram, and more, using these platforms to
show
what they do, not
just
to
tell
.
As a result, Jenkins decided to give this technological church a shot.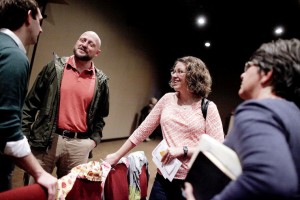 During his first week at Real Life Church, the church family invited Jenkins to volunteer during their services
. Thanks to his tech background, Jenkins began helping with the audio during services. Before long, Pastor Cannon mentioned a desire to live stream the church's sermons online.
Real Life Church had started their YouTube channel during 2013, and they began streaming using a single iPhone
.
The Church achieved great reach with their stream, garnering many followers, and having viewers as far away as Australia
. Cannon decided to restart the weekly stream, and he needed Jenkins to help.
Jenkins
was excited
to bring the Church's sermons to a whole new level.
Instead of doing a traditional single-camera stream, he began looking for ways to bring a professional look to the broadcasts
.
Initially
, Jenkins began using ChurchStreaming.tv's services, a popular choice for church families
.
However
, Real Life Church is not a huge church and is still growing in size.
Despite enjoying what ChurchStreaming.tv had to offer, Jenkins did not have the budget to spend $130/mo for a basic package
. As such, he went back to the drawing board.
One of Jenkins's friends mentioned hearing of a program that could work for the church. The program allowed multi-camera streaming, graphics insertion, video insertion, and more. Better yet, it ran on iOS devices, such as iPads and iPhones, making it easy to find camera sources. This program was Switcher Studio, and Jenkins decided to give it a shot.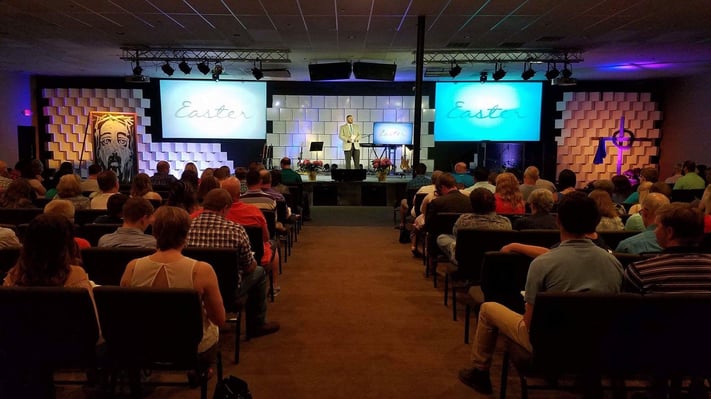 To stream, Jenkins uses one of his own iPhones, one of the Church's iPhones, and a friend's iPhone. These are his three camera sources. The center angle iPhone is zip-tied to a metal pole in the middle of the building. The left and right angle iPhones are zip-tied to the top of microphone stands. Jenkins also uses an iPad as his main switching device to control the broadcast while Live.
To prevent the iPhones from dying during the broadcast, iPhone charger cables
are run
down from the ceiling
.
Real Life Church currently has four people who are proficient in running a broadcast with Switcher Studio
.
Jenkins schedules the broadcasts in advance using Facebook Live's API, and he then places Facebook's Custom RTMP values into the app
. Another of Jenkins's friends monitors the comments as they
are posted
on Facebook Live.
"It's a
really
good alternative for members that are at home," says Jenkins. "Whether they are sick or have sick family members, they can still see the service."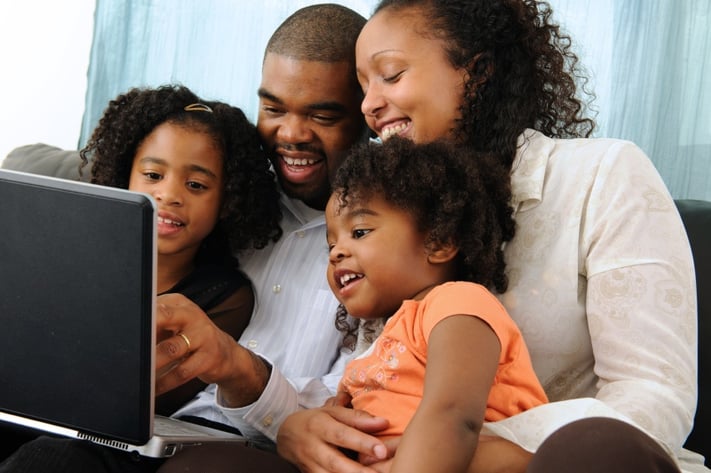 One of Jenkins's favourite features is video insertion, which
was made
available for Switcher Studio in February 2017
.
"I was so excited when you released version 3.0 of the app because we can show our announcement videos and things like that," explains Jenkins
. "We can even show a closing video, or we can throw in a bonus video every now and then. It's such a great tool. I love it.
The ability to zoom in and out
smoothly
, which came with the same update as the video insertion…that was a whole game changer, too
. It
just
made everything look professional."
You can learn more about Real Life Church (and get a peek at their amazing broadcasts) by checking out their Facebook Page and their Official Website
.
As more churches begin to take advantage of live broadcasting, Real Life Church's excellent quality is an example for all
.
#GetOut. #GoLive. #BeAwesome.
Subscribe to the blog
Sign up to receive notifications whenever a new blog post is published. You may unsubscribe at any time.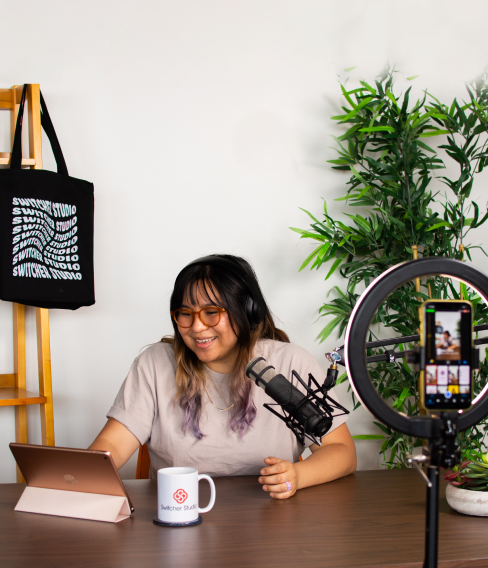 ---
About the Author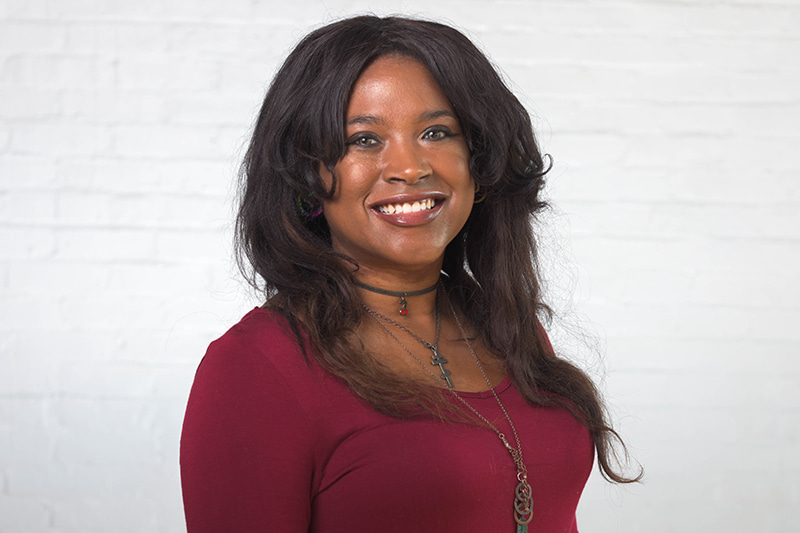 As Customer Support Manager, Angela seeks to keep users knowledgeable on Switcher's ever-evolving features and how they boost live video potential. She's also a Switcher user herself and uses the software to produce both live and recorded content for multiple platforms.