All of the Livestreaming Tools You Need in One App
Uncomplicate livestreaming with an easy-to-use iOS app that lets you broadcast and edit your live videos using just iPhones and iPads — eliminating the need for expensive cameras and complex setups.
Real-time video editing app
Edit from your iOS device while you livestream — instantly bringing in graphics, multimedia, remote guests, and external video.
Mobile livestreaming from any location
Go live using the best mobile cameras for livestreaming — iPhones and iPads — and livestream from your home, studio, or on the go.
Simple, multicam switching
Sync up to 9 iOS cameras to create flawless multicam livestreams. Simply tap your screen to switch between angles — or use Auto-Switching for a hands-free approach.
What can you do in the Switcher Studio livestreaming app?
Control your entire live video production through real-time editing using Switcher's livestreaming app for iPhones and iPads. Switcher makes it easy to create polished and professional broadcasts that capture your audience's attention every time you go live.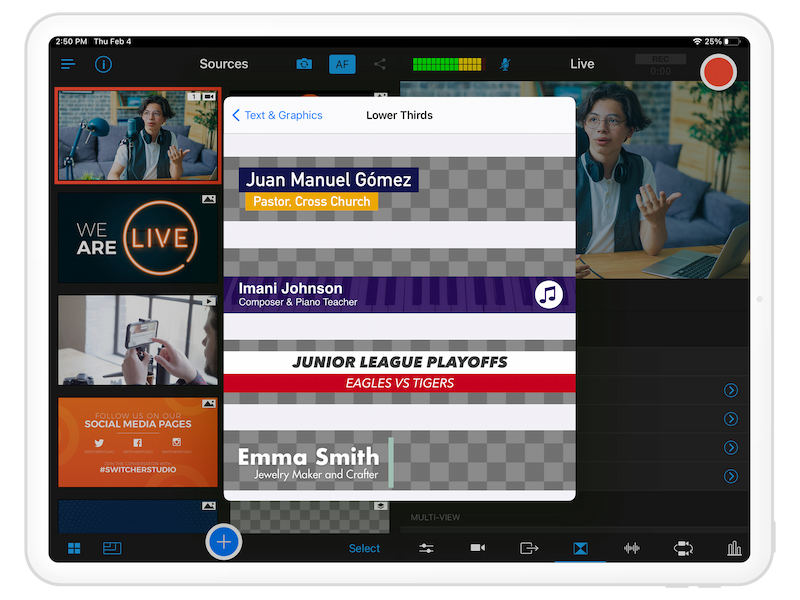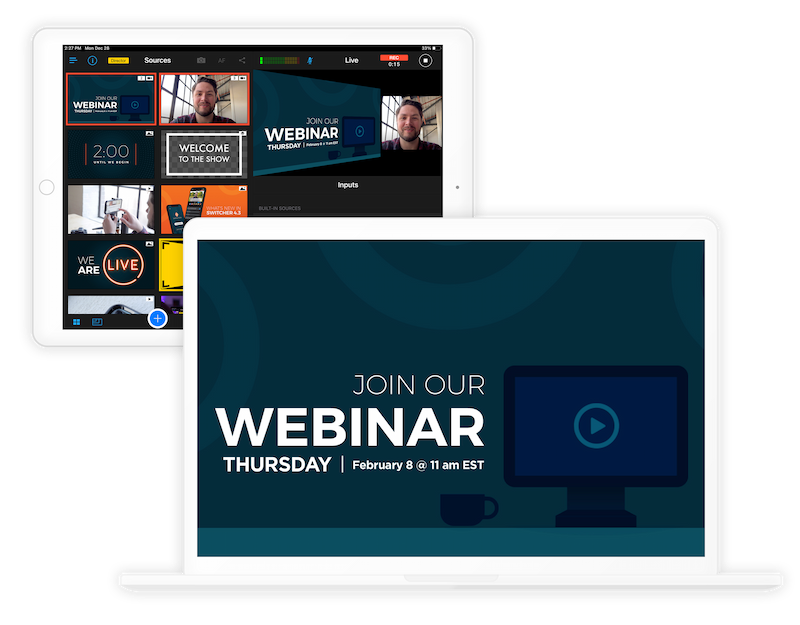 Share your screen with your audience
Cast your Mac, PC, or iOS screen directly into your livestreams to share websites, PowerPoint presentations, the action from a video game, an app — the possibilities are endless.
Auto-Switch between camera angles
Set timed durations to automatically switch between any of your synced iOS cameras — no need to purchase a video switcher. (Or control angles manually, switching angles with just a tap!)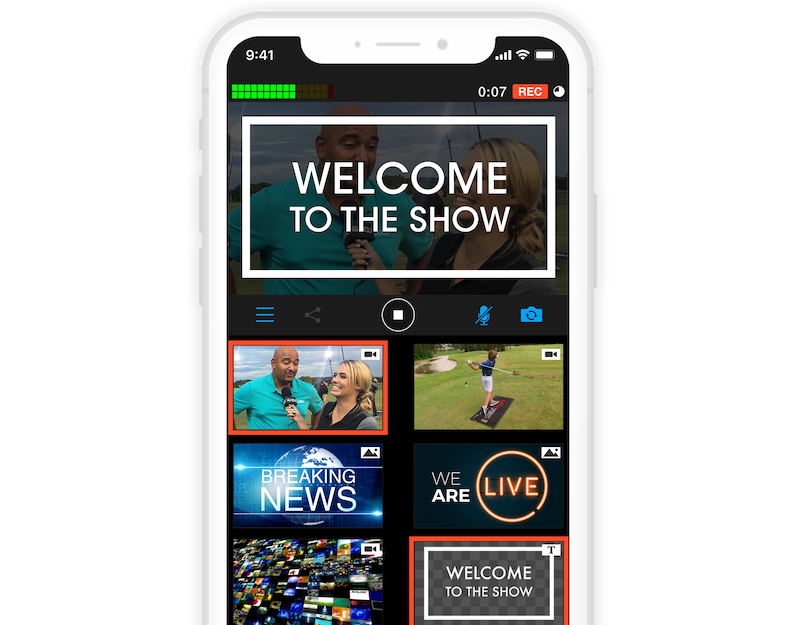 Eliminate post-production time
On-the-fly video editing eliminates the need for post-production, giving you high-quality videos with zero turnaround time.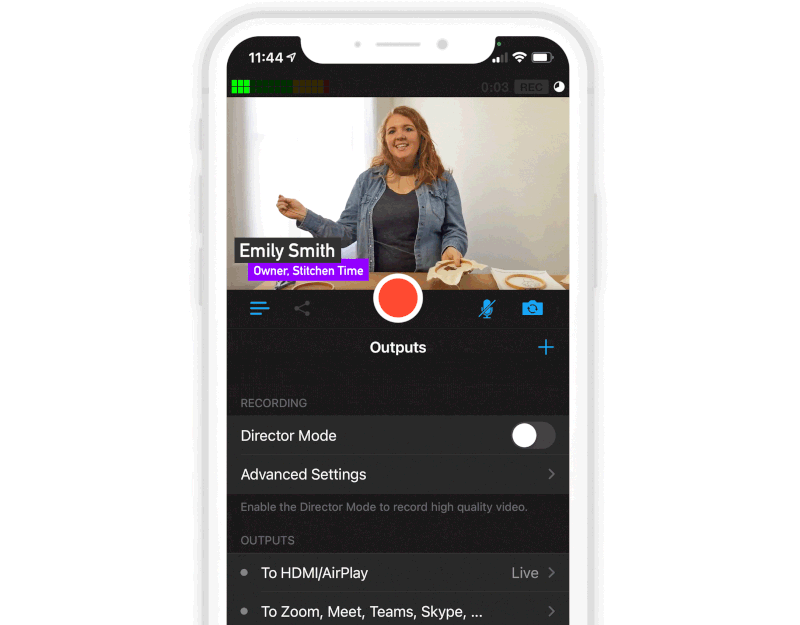 Record and reuse
Don't stop with livestreaming! You can also record, create clips, and repurpose your videos. Switcher's Director Mode lets you capture beautiful HD video from multiple angles while automatically saving and packaging full-res video files from each camera used in your production.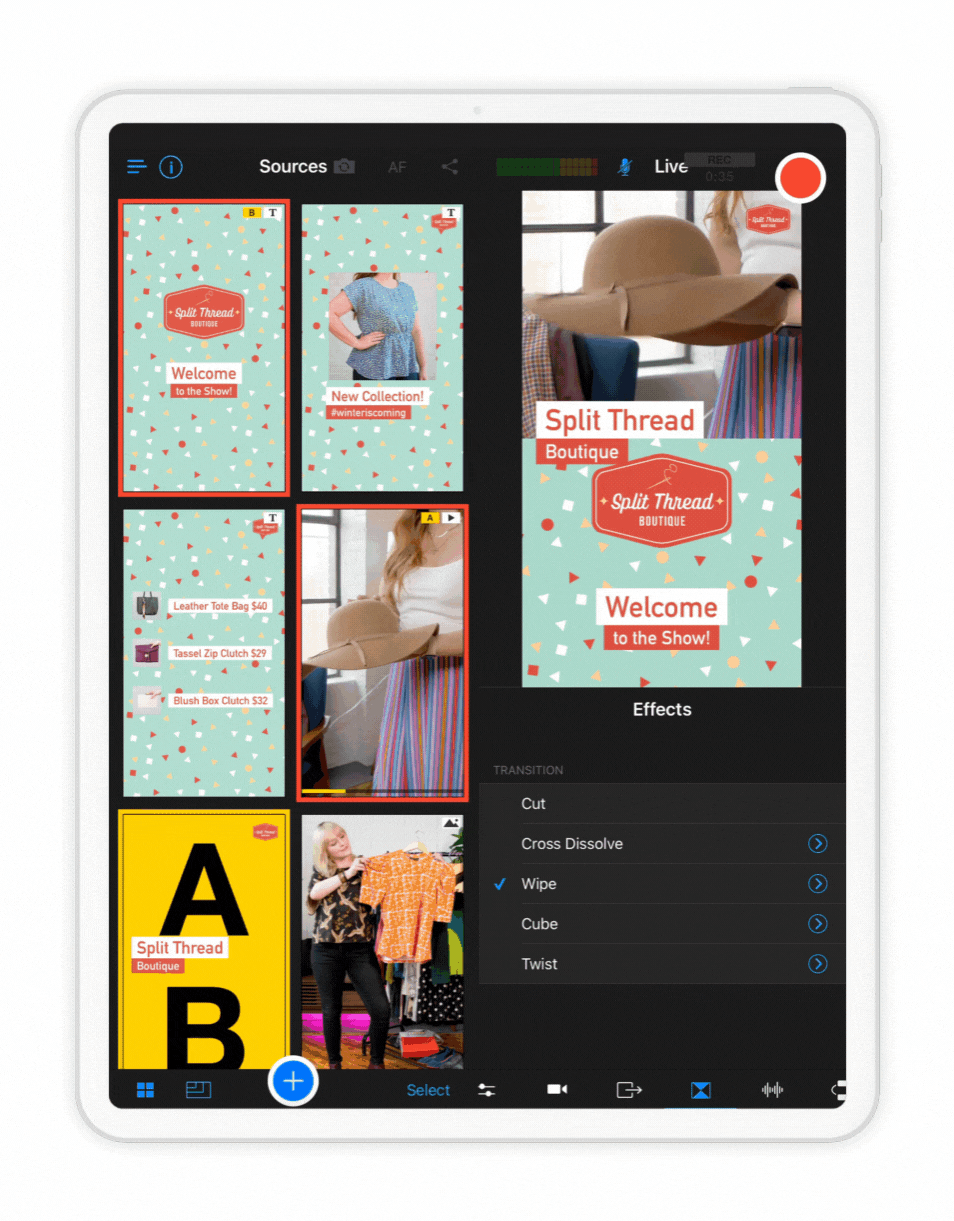 SELL LIVE LIKE A PRO
Create on-brand and effective shoppable livestreams with Switcher! Customize full-screen Live Selling Cards by adding your logo, colors, font, and product photos, then deploy them in-stream with a single tap.
See how The Morning Wolfpack is using Switcher for professional live video production of their radio show.
Check out Their Story
I've been using Switcher Studio for about four years now and it has transformed the entire way that I do business. I travel to create livestreamed videos with nonprofits around the U.S., and because of the simplicity and efficiency of Switcher Studio, I'm able to create broadcast-quality, edited productions in real time using equipment that can be transported in a backpack — or even a pocket. … Simply put, Switcher is the most important app on my iOS devices. It is mission-critical to the work that I do, and if you're looking to step up your livestreaming video approach, it should be to yours, too.

Chris Strub

The Giving Day Guy