All the supplies
you need for
art livestreaming
Take viewers into your studio, gallery, or workshop in real time through art livestreaming. Switcher Studio lets you connect up to 9 iPhones or iPads to stream your arts or crafts from multiple angles — creating a dynamic video while capturing techniques and perspectives. Stream online art workshops, DIY craft shows, virtual gallery tours, and more directly to Facebook, YouTube, Twitch, or the platform of your choice.
Set up an easel, set up an art livestream
Starting a livestream is like starting on a new canvas — full of possibilities. No matter your livestream vision, you can bring it to life with Switcher's simple but powerful video-editing tools. It's perfect for:
Artists growing an audience and selling their artwork online
Art teachers hosting online art workshops or classes
Online craft stores demonstrating or selling arts and craft supplies
Craft enthusiasts creating their own DIY craft shows
Craft consultants growing their networks, selling kits, and making money crafting
Museums and art collectors hosting online art gallery tours
Switcher makes it easy not only to connect multiple cameras for an engaging stream but also to add a professional finish to your live videos. Simply tap to add text, graphics and logos, prerecorded videos, even remote guests — all while maintaining your creative flow. Go ahead, make Bob Ross proud.
Stream directly to your website or to a private Switcher Studio URL. Create playlists and even sell merch! Avoid ads and own your video content.
Made with Switcher
Check out what our users are creating with Switcher Studio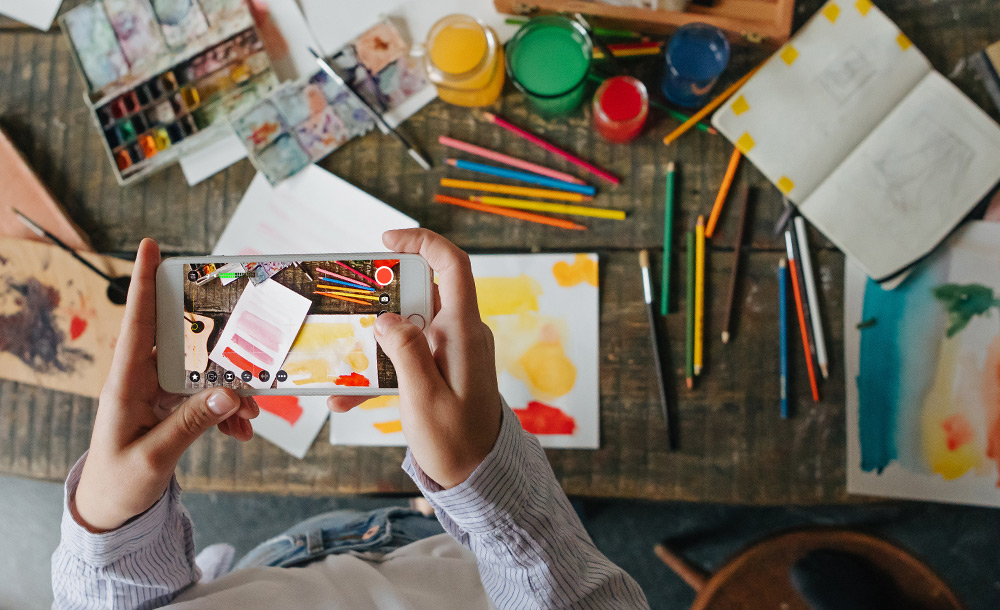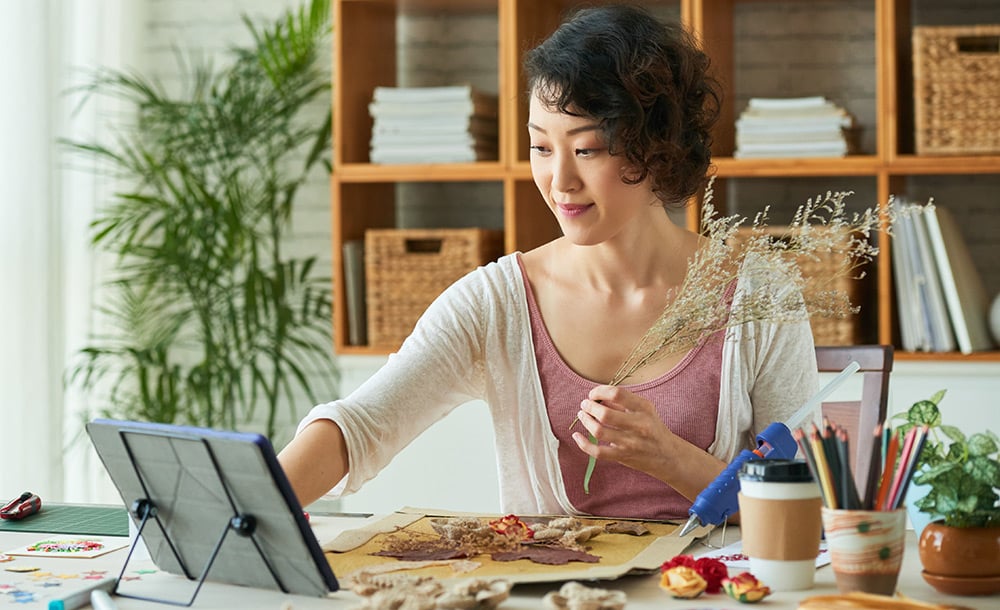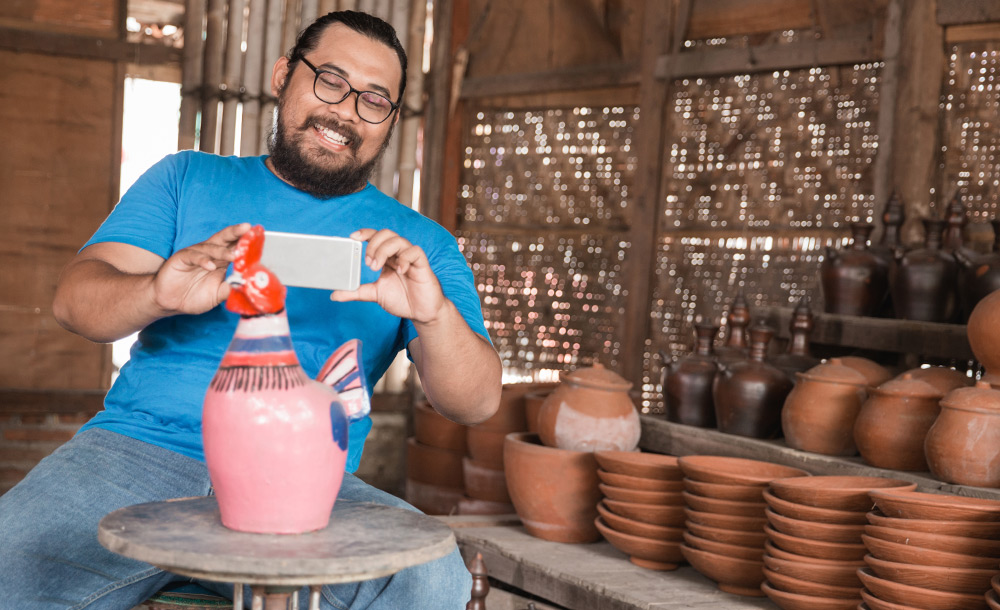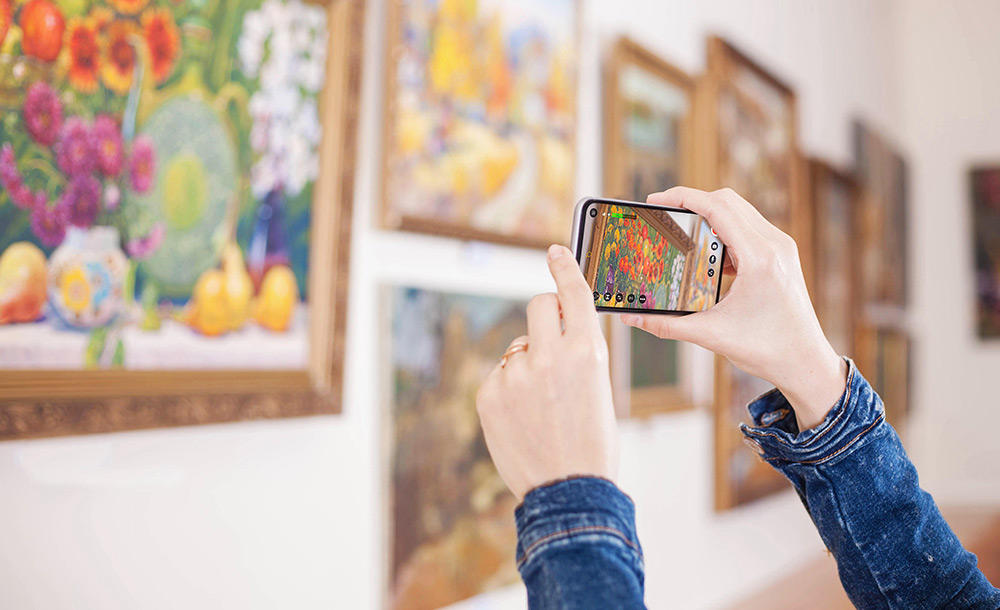 Easy tools for
art streaming
Check out these features that make Switcher ideal for livestreaming arts and crafts.
STREAM FROM MULTIPLE ANGLES — AND ANY LOCATION
Sync up to 9 iPhones and iPads to stream from multiple angles around your studio, gallery, classroom, workshop, or store. Position cameras overhead or at specific angles to capture an up-close look at techniques and textures.
ADD TEXT AND GRAPHICS WHILE YOU STREAM
Easily add polish to your stream. Change angles, roll in graphics and prerecorded video — all with simple taps. Add text and titles to show the names and prices of your pieces or your art supplies.
SCREENSHARE FROM YOUR COMPUTER OR IOS DEVICE
Stylus more your style? Livestream your digital artwork — hand-lettering, illustrations, photo-editing, graphic design, and more — by screensharing from your Mac, PC, iPad, or iPhone.
STREAM TO NEARLY ANY PLATFORM
Reach and build your audience by streaming to Facebook, YouTube, Twitch, and beyond. Switcher integrates directly with these platforms and more. You can even stream to your own website by embedding a private stream.
Invite remote guests
Host guest artists or experts on your stream! They can join from any computer or smartphone and don't even need a Switcher account. Or invite online art workshop participants to join your stream and show off their pieces.
DISPLAY FACEBOOK COMMENTS
Engage with your audience in real time by displaying and responding to comments live during your stream. Take questions about products, pieces, techniques, and more.
REUSE YOUR RECORDINGS
Export your recordings in HD after your stream, instantly generating evergreen how-to content for your social channels and website.
Hear Jarrett Krosoczka's Streaming Story
With Switcher Studio's multicamera, multisource video functionality and real-time editing capabilities, Jarrett creates engaging, professional livestreams for readers all over the world.
Switcher Shoutouts
I love Switcher for my business!

TANYA HAHN, Independent Designer at Chalk Couture
Live comments came through today on my business page. All of you at Switcher Studio are rocking it and you make us look great. Thank you!

DAWN GRIFFITH, Independent Designer at The Glitter Pit