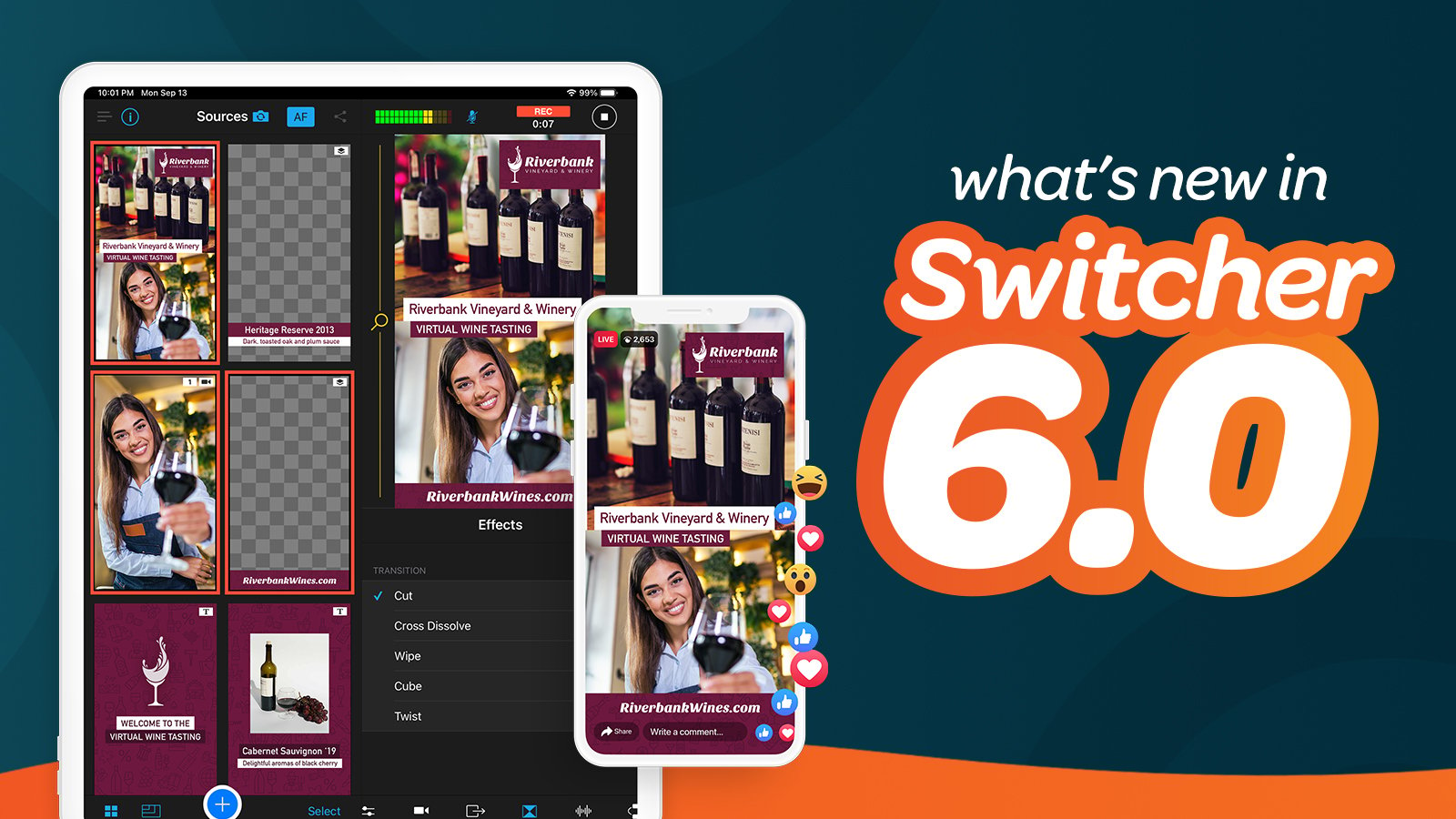 Your wait is over — today we're releasing Switcher Studio 6.0, which includes the long-awaited ✨ Vertical Video Mode✨ along with all the new possibilities this format brings. Let's jump in.
Create vertical livestreams for Facebook and YouTube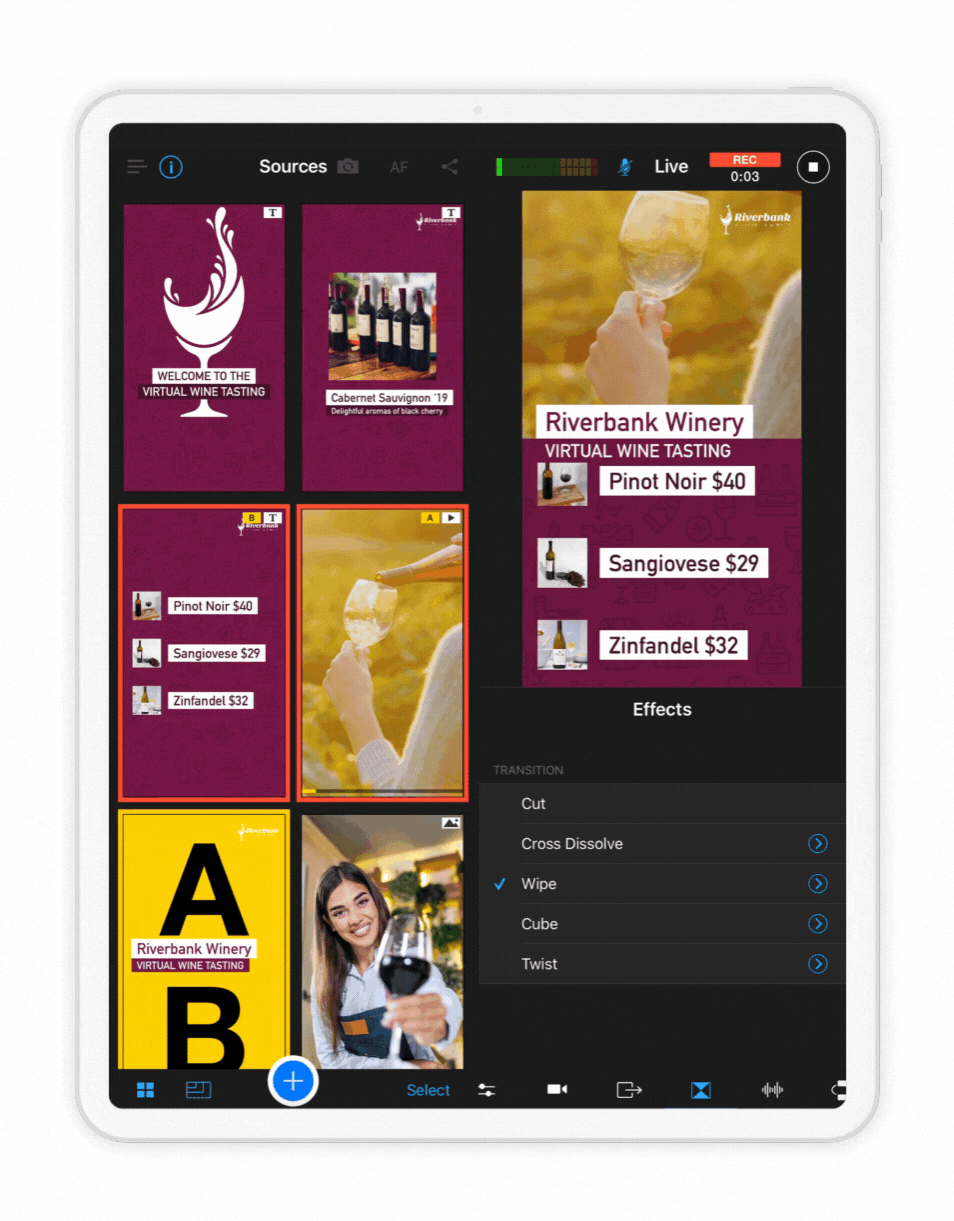 Whatever you call it — 9:16, portrait mode, or vertical video — we've brought it to Switcher Studio. Now when you log in to the Switcher app, just tap 9:16 before you tap Use As Switcher to take Vertical Video Mode for a spin. This layout is loved by audiences tuning in on their phones, and it's now available for streaming to Facebook and YouTube. We're still working to build all your favorite assets into this new mode, so don't be surprised if some Multiviews and Scoreboard layouts aren't accessible in Vertical Video Mode yet. As always, Horizontal Video Mode — and all your favorite assets — will still be available on Switcher for recording and streaming on nearly any platform.
Record and repurpose vertical multicamera clips to share in Stories, Reels, and Shorts
You know what's fun? TikTok videos. You know what's not fun? Editing TikTok videos. Why does it take 5 hours to stitch together a 1-minute clip? With the introduction of Vertical Video Mode, you can now use Switcher's real-time editing tools to create multicamera videos for vertical video formats like TikToks, Stories, Reels, Snaps, and Shorts. Simply use the new clips tool introduced in Switcher 5.6 to save a portion of a previous vertical stream or just use recording mode to, ahem, shoot your Short. Then export your Switcher clip or video and upload it to your favorite vertical platform!
Make the sale with simple Live Selling Cards for shoppable streams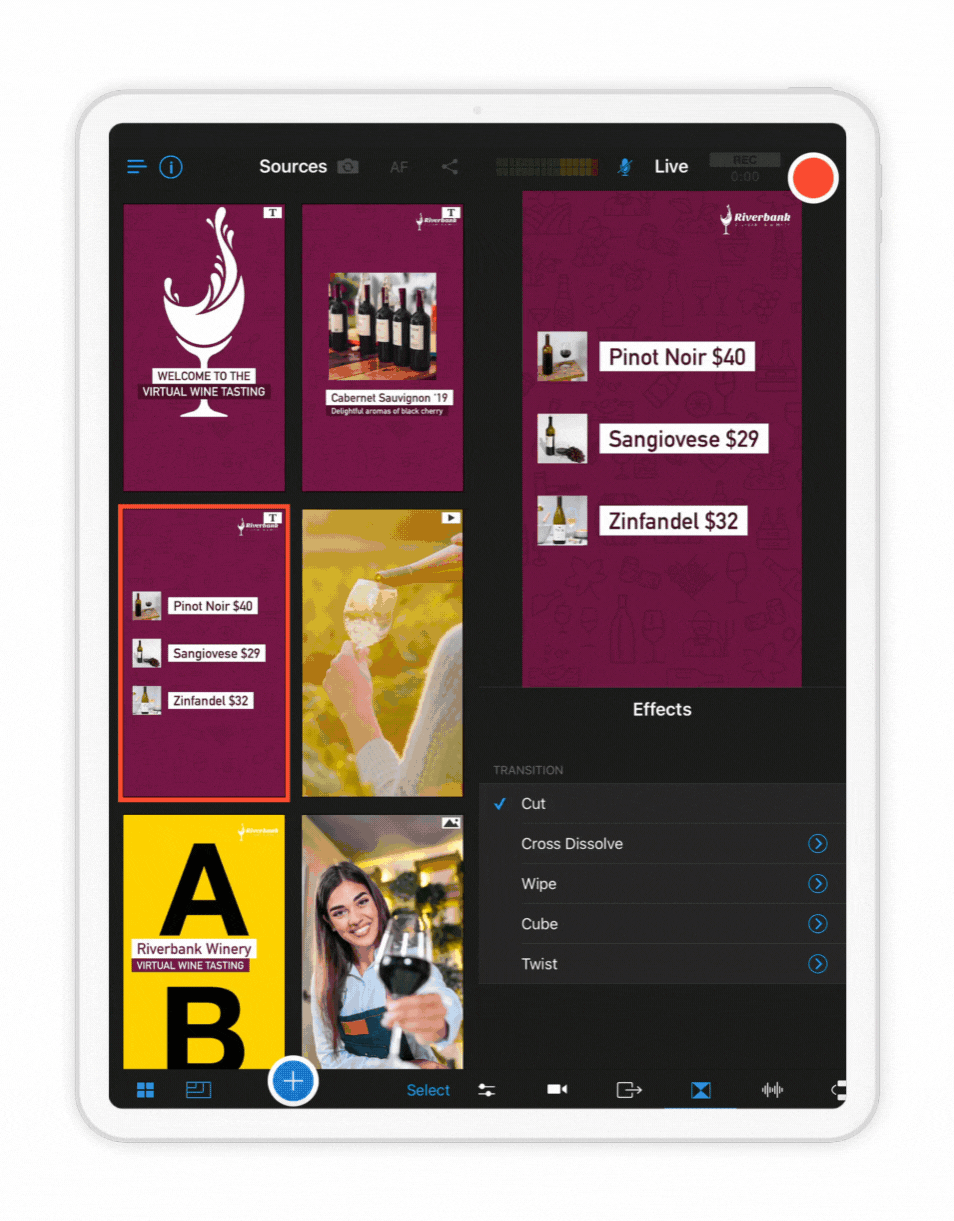 Have you gotten in on the live selling game? From Facebook to Amazon, the biggest sites are combining streaming and shopping to create a fun new way to shop online. In 6.0 we're launching Live Selling Cards, which are like assets on steroids. Rather than choosing a Multiview template, a text overlay, and a logo graphic all separately, you can now choose a Live Selling Card to combine logos, graphics, text, and video sources into individual single-tap assets. Customize Cards with your product photos, brand colors, fonts, and more to instantly create all the elements needed for a polished shoppable video. To try out Live Selling Cards, tap the Plus button, and then tap Card.