Live selling videos are a great way for retailers to engage with their audiences, build brand awareness, and increase ecommerce sales — and the most effective livestreams are exciting for viewers.
So how do you keep audiences tuned in, engaged, and enthusiastic? Here are a few tips for building excitement around your live selling:
Learn from the drop: exclusivity builds excitement and creates urgency in sales
The idea of the "drop" is fairly simple: releasing a product in a limited run. Drop marketing isn't new, but has been gaining popularity as überhip brands use product drops on social media to build hype and increase ecommerce sales.
As you might imagine, drops are 🤑 super effective 🤑 for brands with a loyal audience, but small retailers can still learn from drop marketing.

Scarcity can increase ecommerce sales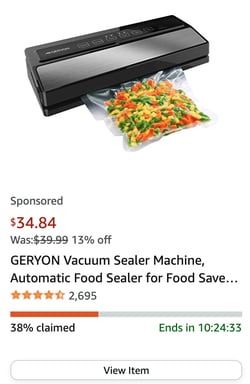 We live in a world where practically anything can be delivered to your door in 3-5 business days, but sometimes less is more. Limited availability makes a product more exciting (it's science)!

Scarcity creates urgency in sales and drives shoppers to snatch up products while they have the chance. Amazon creates scarcity in their Deals of the Day by highlighting time and availability limits.

For your shoppable livestream, create scarcity by limiting the number of products you sell during the stream. Or try selling certain items only during your livestream, so your audience must "tune in to win."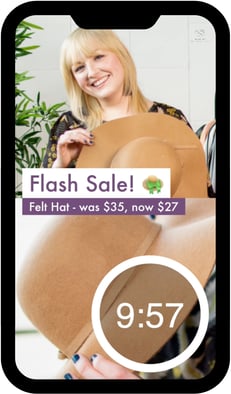 Time limits create urgency in sales
Time limits and deadlines can be thrilling and drive shoppers to make decisions fast. Try using countdown timers to boost sales in your shoppable livestream.
For example: Build excitement by dropping a new product live. Countdown to the reveal, and then set a time limit for that product's availability. Introduce flash sales or limited-time discounts to drive conversions.
Use FOMO marketing strategies to build excitement and boost sales
A big part of drop marketing is generating a sense of FOMO or "Fear of Missing Out." FOMO is more than just "the fear of everyone having fun without you." For retailers, FOMO marketing strategies are intended to show your audience that your products are desirable and in demand.
Try using teasers before, during, and after your shoppable livestream to generate FOMO and increase excitement around your live selling content.
Tease your stream in advance
Unless your brand has a dedicated following, tease your shoppable livestream before you go live. Balance the content to intrigue your audience. A good teaser is cryptic and creates some mystery. 🔮 Time your teasers well: If you post too far in advance of your stream, your audience might forget about it; too close to the stream, and it might get missed.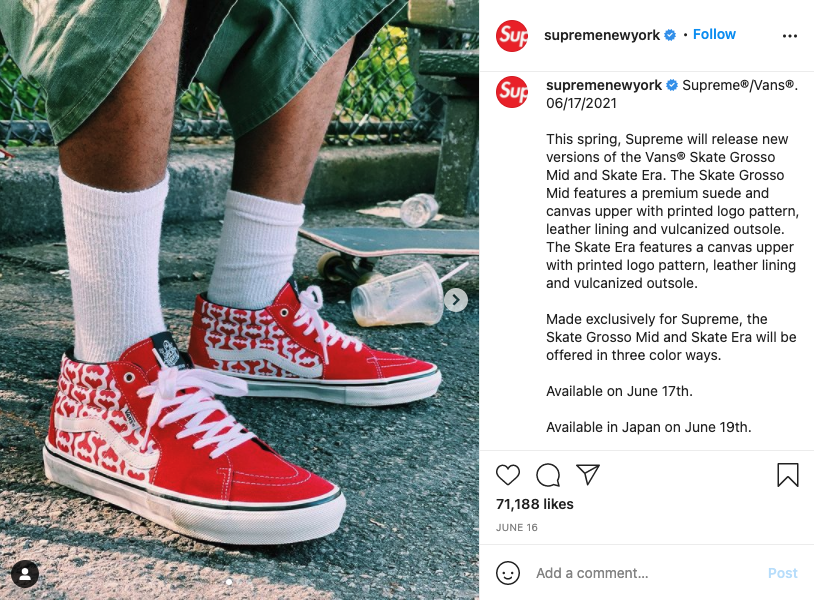 Überhip streetwear brand Supreme use drop marketing regularly. Their Instagram account notifies avid fans and followers of new products and lines usually several days before they drop.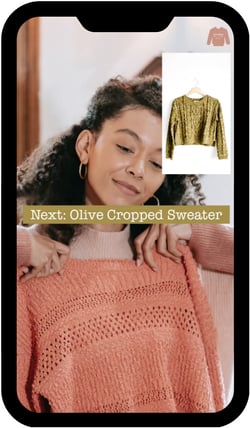 Tease content during your livestream
Now that your audience is tuned into your stream, keep them tuned in. Plan your run of show including special segments, product reveals, and flash sales. Then tease content throughout, giving your audience a reason to keep watching.
Tease content after streams
It's seeing the posts after you miss out on a great time that makes you want to agree to go the next time, right? After a live selling stream, repurpose your content by sharing clips and stills to build excitement for the next one!
Make your shoppable livestreams engaging
Engaging livestreams are just more exciting. There are many ways to make live selling streams engaging from start to finish, but here are two easy tips:
Encourage audience participation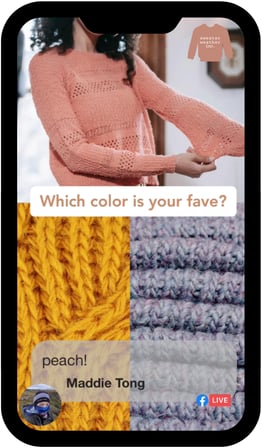 Encourage customer questions and comments in real time. Ask questions of the audience or use polls to encourage engagement. For example: "If you've tried this product, drop a comment below — what did you think?" or "Which color do you guys like better?" This helps shoppers feel invested and gives you insight into your audience.
Bring on co-hosts or special guests
Adding another person to your livestream boosts the energy and makes the stream more fun to watch. Some retailers have found success partnering with influencers, but if that's out of your reach (💸 ), bring on a co-host or special guest. If you're selling a new product, for example, take a few minutes to interview the product designer about their inspiration. Learning about the design process adds value to the product and makes the livestream content more interesting.
Shoppable livestreams are an inherently fun and exciting way to shop (and sell). With a little planning, you can boost the excitement factor — and boost sales while you're at it.
If you want to learn more about using Live Selling with Switcher Studio to increase ecommerce sales, grow your audience, and build your brand, check out our Live Selling page. Plus, new Switcher Studio users get a free 14-day trial, so you can get started creating exciting shoppable livestreams today!
Subscribe to the blog
Sign up to receive notifications whenever a new blog post is published. You may unsubscribe at any time.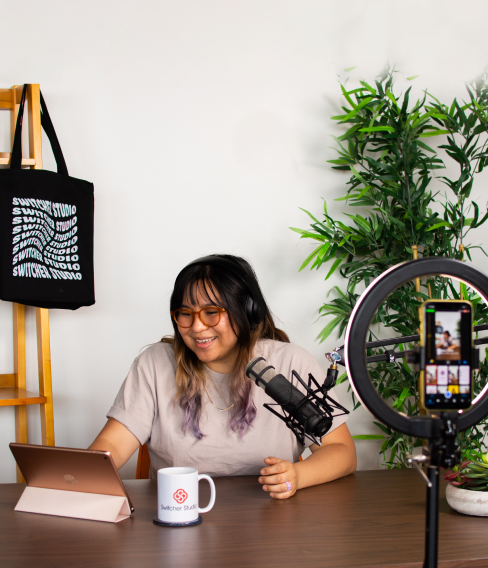 ---
About the Author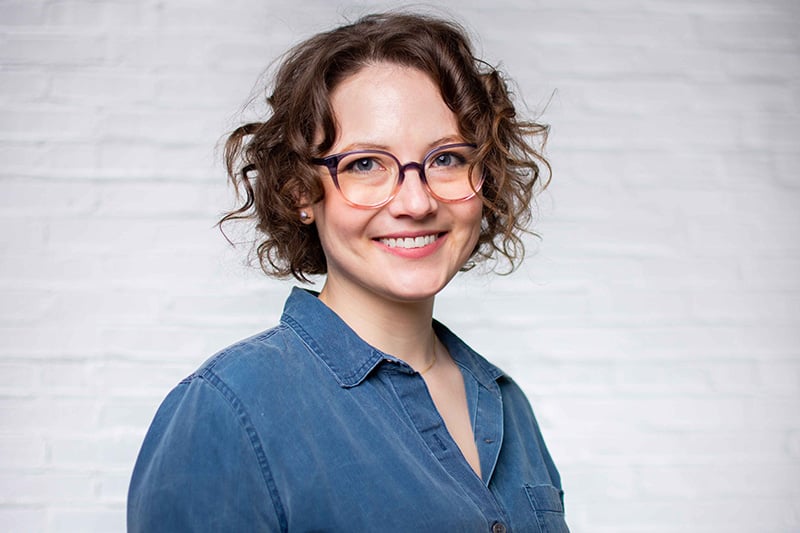 As Switcher's content strategy manager, Maddie inspires users to make the most of our leading-edge and ever-evolving features. With a background in nonprofit and advertising, Maddie loves to share Switcher's potential for using livestreams to create meaningful connections.