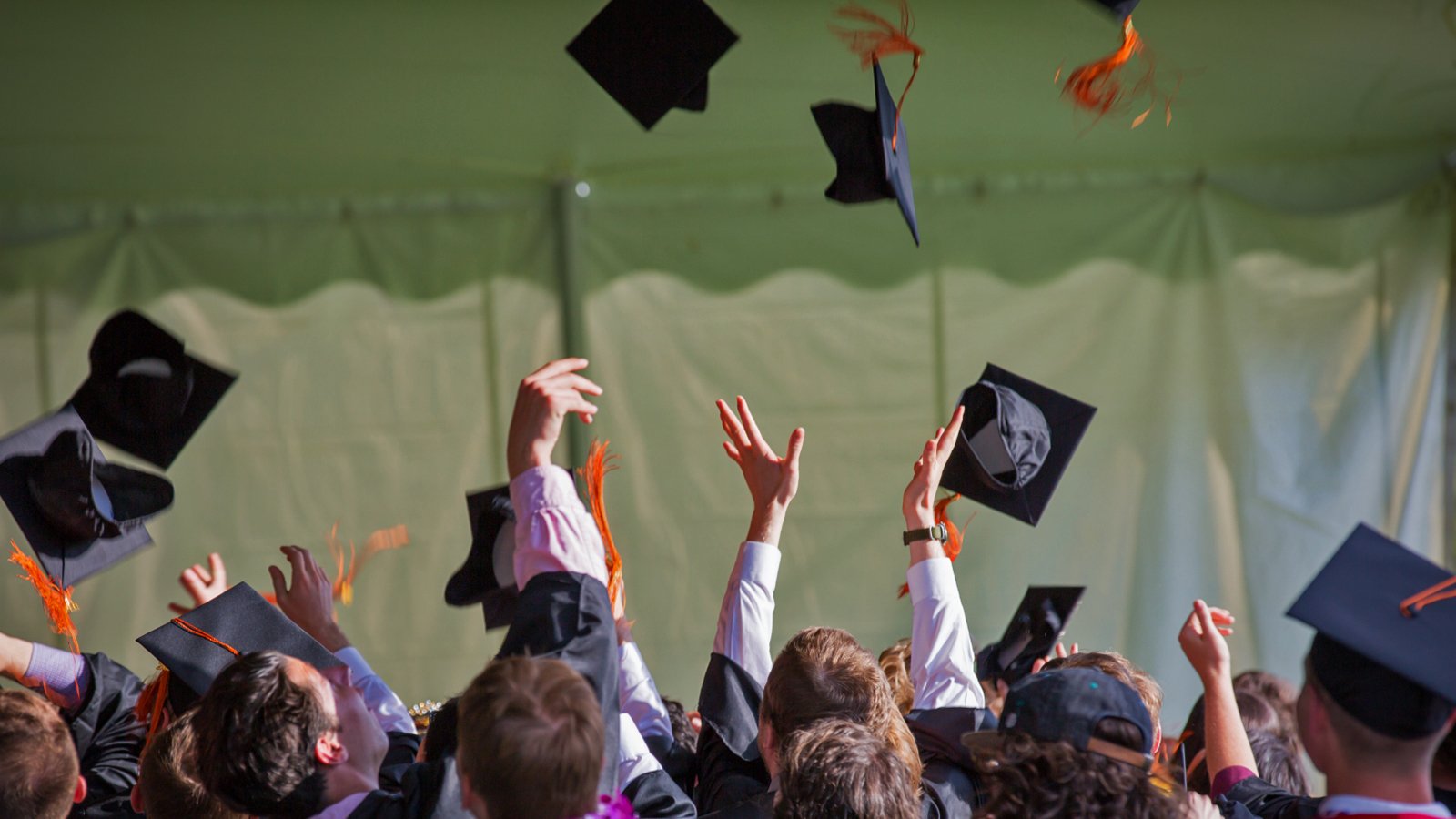 Graduation is a big day for everyone involved — students, parents, relatives, teachers, and faculty. It's a day of celebration where students are recognized for years of hard work.
Under normal circumstances, graduates and their families and friends would get together and attend graduation ceremonies in person. But with the pandemic still affecting large social gatherings, that's not an option for a lot of people.
Not all hope is lost, though. Many schools around the country are giving families a way to watch their children and loved ones walk across the stage through virtual graduation ceremonies — which will likely continue to grow in popularity, even post-pandemic.
What is a virtual graduation?
A virtual graduation is an online broadcast of a graduation ceremony.
Many schools have turned to virtual graduations during the pandemic, but they're also helpful for family members and friends that live far away or simply can't make it.
Maybe your niece is graduating college in Oregon but you live in Connecticut. Or maybe your younger brother is graduating high school the same weekend you're out of town on a business trip. No matter the reason, virtual graduations are giving more viewers an opportunity to see their loved ones on their special day.
Types of graduation ceremonies
There are several ways to broadcast a virtual graduation, depending on the school and the state's social-distancing policies. Some schools might have no maximum attendee restrictions, some might have a limited number of allowed attendees, and others might not be able to gather in-person at all.
According to Forbes, there are several different ways schools are offering graduation ceremonies during the pandemic.
Fully virtual ceremony: A completely virtual event, with no in-person gathering whatsoever.
Graduates-only ceremony: An in-person ceremony that only graduates can attend — no family members, friends, or other guests.
In-person with restrictions: All graduates and a limited number of guests are allowed, depending on the school and state's guidelines.
Outdoor ceremonies: Ideal for schools with large outdoor spaces to allow for more social distancing and — depending on the school and state — potentially more guests.
Drive-through ceremony: Referred to as a "CARmencement" by Sacramento State, drive-through ceremonies require graduates to stay in their cars until their name is called.
Now that you're more familiar with some of the different types of graduation ceremonies schools are conducting, let's talk about the livestreaming equipment you'll need to make it all possible.
Choosing and using livestreaming equipment for in-person graduation ceremonies
No matter what type of ceremony your school chooses to have, livestreaming is the best way to give people who can't attend in person a way to support their loved ones.
To create the best livestreaming experience for your viewers, we've compiled our top recommendations for virtual graduation livestreaming resources and equipment.
Start with Switcher Studio
To create a professional-quality livestream of your graduation ceremony, you'll need video production software like Switcher Studio.
Switcher is an iOS app that lets you create content and livestream it directly to your audience. With Switcher, you'll be able to:
Switch between up to nine camera angles. Connect up to nine iPhone and iPad cameras to show multiple angles of your graduation ceremony — the graduates, audience, guest speakers, band, and faculty members.
Bring in text, titles, logos, graphics, and prerecorded video. Add in graduates' names and images, bring in prerecorded speeches, show your school's logo, overlay quotes and special messages, and more.
Livestream to almost any destination. Go live to where your audience spends their time — Facebook, YouTube, LinkedIn, or even embed your stream on your school's website.
Schedule livestreams on Facebook, YouTube, or LinkedIn. Schedule your livestream on Facebook, YouTube, or LinkedIn and promote your graduation ceremony in advance so viewers know when and where to tune in.
Invite up to five Remote Guests. Bring in up to five Remote Guests from anywhere in the world to join you live — the dean or chancellor, guest speakers, professors, valedictorian, and the class president.
Screenshare any Mac, PC, or iOS screen. Share a special graduation PowerPoint presentation, a viral

graduation video

, an inspirational quote or story from a website, song lyrics or text, and more.
Gather your cameras
What if I told you that you probably already own one of the best and easiest cameras to use? If you have an iPhone or iPad, you don't need to worry about purchasing expensive livestreaming cameras. iOS devices offer incredible cameras, with the newer models featuring the best camera quality.
Plus, your iPhone and iPad cameras pair perfectly with Switcher, creating multicam livestreams that allow you to easily switch between multiple camera angles.
The number of angles you want to show and the type of ceremony you have will help determine how many iOS devices you'll ultimately need. An effective, but easy camera setup could have two iPhone cameras next to each other facing the stage — with one of them being a wider shot of the whole stage and the other being a closer shot of the action.
Your third camera, which would also be used as the main Switcher, could be an iPad that's aligned with the middle of the stage and positioned directly behind the graduates. This would give you a wide safety shot of the entire room.
An important tip to keep in mind is to make sure that the person running the main Switcher is always communicating with the camera operators to ensure that everyone is on the same page when it comes to capturing different shots of the action. Walkie talkies are an inexpensive (and super fun) way to effectively communicate.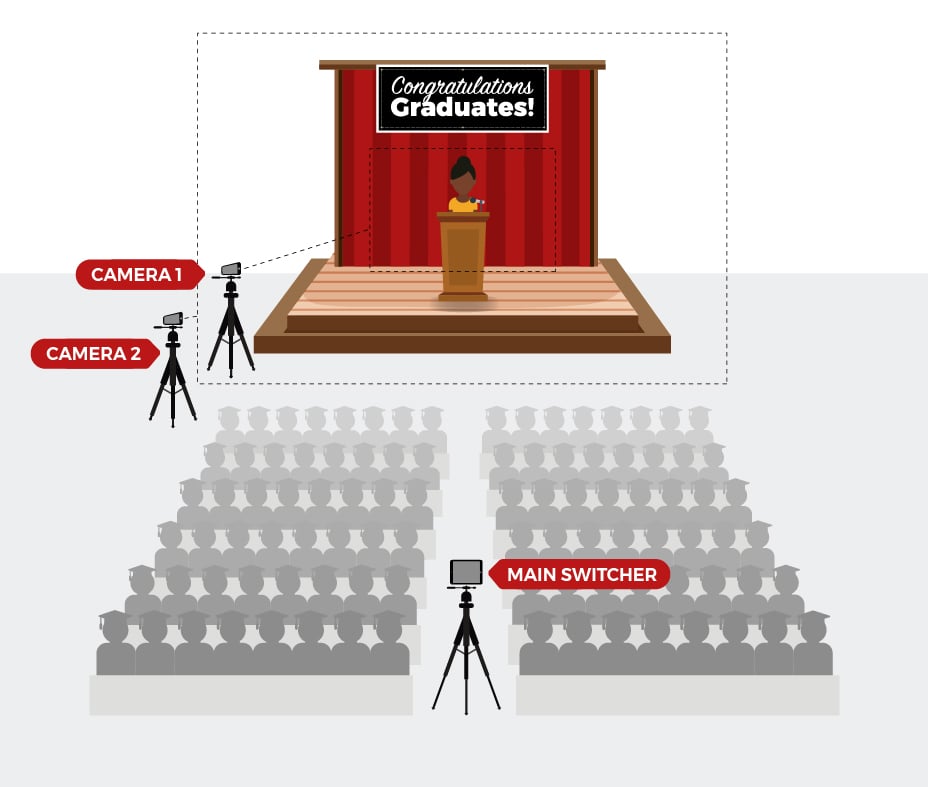 Secure cameras with tripods
Tripods are one of easiest ways to create a better viewing experience for your audience. If your camera is even the slightest bit shaky, viewers will start tuning out. Tripods are three-legged stands that securely hold your camera in place — eliminating unwanted shakiness.
We recommend a fluid head tripod for smooth video panning and tracking. Manfrotto makes some of the best-quality tripods available. The Manfrotto 290 Xtra Tripod is a great fluid head tripod that would be perfect for livestreaming a graduation ceremony.
To be compatible with an iPhone, we also recommend pairing your Manfrotto tripod with the Manfrotto Universal Smartphone Clamp. Make sure you have one tripod and clamp per camera to ensure a smooth viewing experience.
Ensure you have sufficient internet speed
In order to have a high quality livestream that doesn't lag or look choppy, you'll need a fast internet connection. Maintaining a fast internet speed can be tricky, especially if you're planning on having a large in-person ceremony with hundreds or possibly thousands of people in attendance.
To ensure a fast, reliable internet connection, we have two recommended options based on the location of your livestream.
Wired ethernet connection
To get a faster and more stable internet connection for indoor graduation ceremonies, it's best to go with a wired Ethernet connection and hardwire your devices to the same local network.
Wired connections tend to have faster speeds, lower latency, and a decreased chance of signal interference — which is much more likely to happen with a wireless internet connection.
LTE mobile router
Getting a reliable internet connection for an outdoor graduation ceremony can be challenging, but it's definitely possible. Using an LTE mobile router, also known as a mobile data hotspot, can help you maintain a steady connection while streaming.
The Nighthawk M1 4G LTE Mobile Router is a powerful option that has upload speeds of up to 150 Mbps. It's compatible with all major service providers but works best on AT&T and T-Mobile networks. Be sure to check with cell service providers in your area to ensure that you'll have a reliable internet speed during your commencement.
For optimal performance, it's recommended to have your streaming devices within 10-15 feet of each other and that the mobile router is positioned close to the center of your devices.
Connect your audio with your livestreaming software
If you'll be livestreaming from a location with a public address (PA) system — like a gymnasium auditorium, or stadium — your livestream audio will need to be connected to your PA system.
To do this, you can output your PA system into your main Switcher (likely an iPad) by using a preamp. A preamp converts external audio into a signal that iPhones and iPads can recognize. We recommend using the Saramonic Smart Rig II.
In order to connect your PA system to your iPad, you can run an XLR cable from your PA mixer into your Smart Rig, and then run either a USB-C cable or lightning cable from your Smart Rig into your iPad. Sarmonic makes Smart Rigs that have USB-C or Lightning ports, so make sure you're using what's compatible with your main Switcher.
Capture audio with an external microphone
The built-in mic on your iPhone or iPad won't capture good enough audio quality for your livestream, so it's best to use an external microphone. If you already have a quality podium microphone that's connected to your PA system, that will work perfectly.
If you're in the market for a new external microphone, the Saramonic SR-HM4C Wireless Handheld Microphone would be an affordable solution that would provide excellent audio quality during your graduation livestream.
Livestreaming a fully virtual graduation ceremony
Even if your school isn't hosting an in-person gathering, you can still livestream a fully virtual graduation ceremony.
One way you could do this is by downloading the free Switcher Cast desktop app, which allows you to share the screen from your PC, Mac, or iOS device and bring it into Switcher Studio as an input.
For example, you could screenshare from your Mac or PC into your livestream to show a PowerPoint presentation that features graduates' names, headshots, and degree types. You could also use Switcher Studio to roll in prerecorded speeches from the valedictorian, guest speakers, the dean, or chancellor — or you could even bring them in live using Switcher's Remote Guests feature.
Check out some of our Help Center articles to learn more about how to use Switcher Cast to livestream your virtual graduation ceremony:
Test your livestreaming equipment
No matter how your school is choosing to conduct their graduation ceremony, it's important that you develop a plan and run as many equipment tests as you possibly can. The more prepared you are, the better equipped you'll be to handle any technical difficulties that might occur.
To ensure smooth streaming, be sure to download our ultimate livestreaming checklist! Run through the checklist items and make sure everything is working properly and set up correctly. When it comes to livestreaming, you can't be over prepared — especially on a day that's so important to so many people. As always, good luck and happy streaming!
Related Posts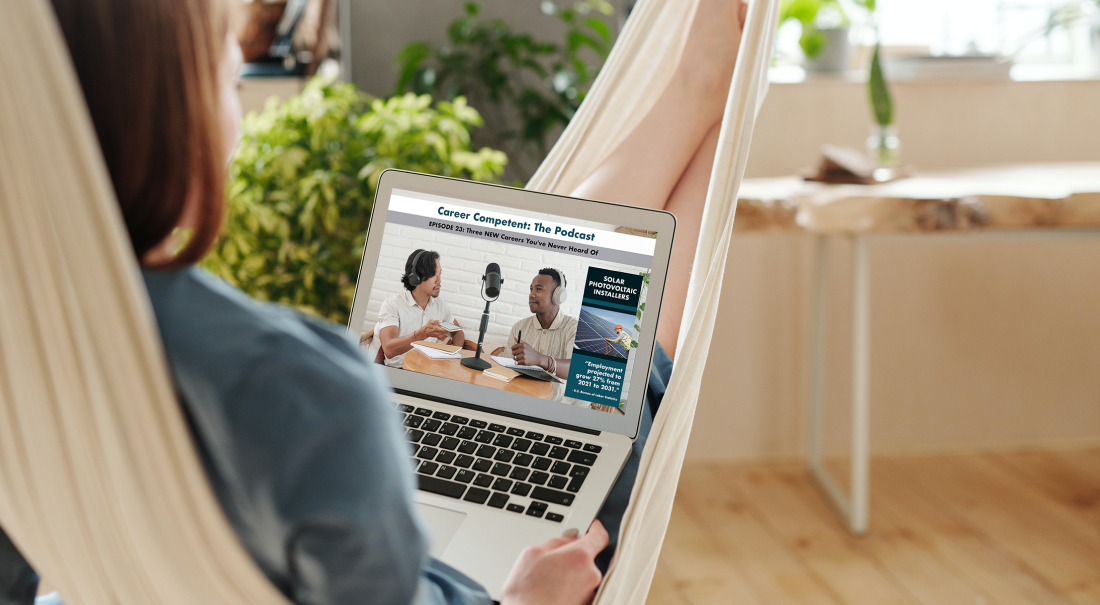 September 14, 2023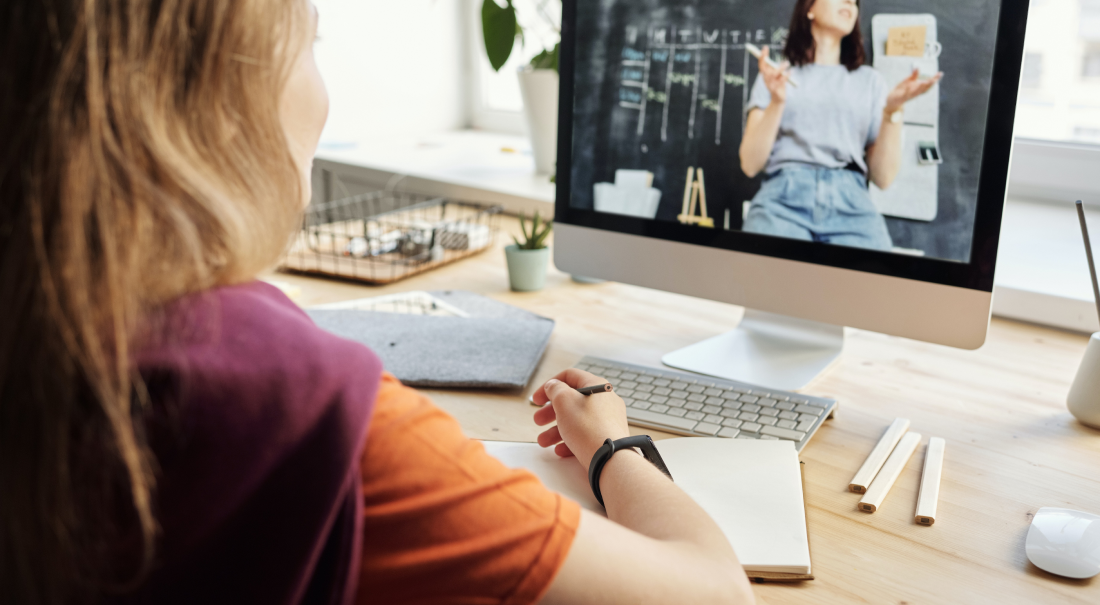 September 12, 2023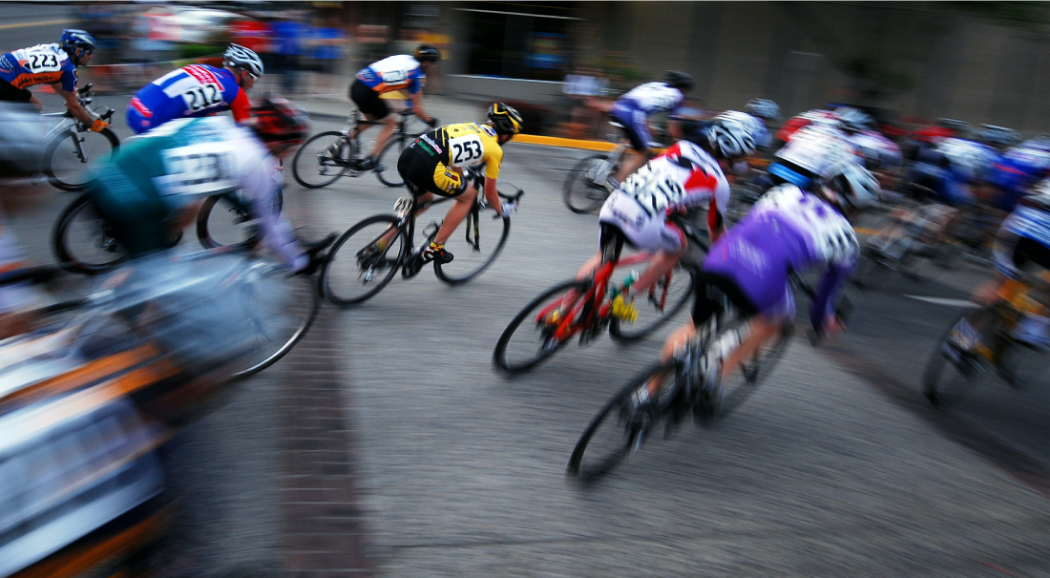 September 7, 2023