Not to show my age or anything, but when I was in high school, the only way to actually tour a college campus was to take a road trip and visit in person. While it was nice to get the on-campus experience during a visit, it was always difficult to find a time that worked for my schedule — not to mention the cost of travel expenses for a teenager with a part-time job. (Minimum wage was $5.85 when I started working. 🙃)
Luckily for today's high school students, technology has advanced to the point where livestreamed virtual college tours are now an option — which has been especially important during the pandemic.
Types of livestreaming virtual college tours
Before we get too far in, let me clarify the difference between a virtual college tour and a livestreaming virtual college tour.
Virtual college tours: Self-guided, 360° video tours of campus. (If you've ever used Google Street View, the experience is very similar.)
Livestreaming virtual college tours: Live video campus tours led by a guide — usually a faculty member or an upperclassman student.
For this blog post, we're going to focus on livestreaming virtual college tours. Let's start with a few different types of tours colleges and universities can livestream.
Individual/family tours
Virtual individual and family tours give prospective students and their families a more personalized experience. They allow students and parents to ask specific questions and get answers that can ultimately influence their college decision.
For example, someone interested in theater might have specific questions about the performing arts program, or a student with strict dietary needs might have questions about the cafeteria menu.
Customizing online individual and family tours to the interests and needs of the student and their family helps ensure that they get the best experience possible.

Group tours
Virtual group tours give incoming students the ability to interact with one another, and potentially make new friends before ever stepping foot onto campus. Touring in groups also gives students the chance to hear their peers ask questions they might not have previously considered.
Group tours can be used to provide a general overview of the campus, facilities, and community. They can also be turned into weekly, biweekly, or monthly series that highlight different areas of campus like dorm rooms, recreational centers, on-campus dining options, fraternities and sororities, and so on.
Virtual open houses
Open houses are half-day or full-day events that usually take place on either Saturday or Sunday. They can be open to anyone or more targeted, like an open house for high school juniors and seniors only, or a transfer student open house.
Most virtual open houses will have a set agenda, so prospective students will know what to expect, and faculty members can come prepared. A livestreaming virtual open house can feature academic breakout sessions, Q&A sessions, upperclassmen testimonials, faculty meet and greets, and more.
Advantages of livestreaming virtual college tours
Online college tours for students can provide benefits not just for prospective students, but for the schools hosting them as well. Live virtual tours offer certain advantages that traditional on-campus tours don't.
Be accomodating
There's definitely something special about walking onto a campus and experiencing it in person, but that's not always a realistic option for all students — especially during a pandemic. Online college tours let students explore your campus from the comfort and convenience of their own homes.
Another convenient aspect of online tours is scheduling. Between school, jobs, extracurricular activities, and social lives, students' schedules can be jam-packed. Online college tours are less of a time commitment than in-person tours, and students can always watch a previous stream of an online college tour if they weren't able to join in live.
Answer questions
Livestreams are a great way to host live Q&A sessions. You can open up for questions during or after the tour, and students and even parents can ask their questions in the comments section of the social media platform that you're livestreaming to. You can have guests like admission counselors, professors, coaches, current students, alumni, and more join your livestreams to help answer any relevant questions.
For students who are shy or don't like asking questions out loud, they might find it easier to type their questions in the comments section of a livestream, rather than having to ask out loud during an in-person tour.
Plus, schools can pay attention to frequently asked questions in the comments section and make sure they prepare answers for those questions in future livestreaming tours.
Expand reach, engagement, and enrollment
A major downside of only offering in-person tours is the limited number of people you can take on a tour. There's often a maximum number of people who are allowed to sign up per tour, which can create scheduling conflicts for those who weren't able to sign up for their desired time or date.
With online college tours, you can increase your reach by allowing an unlimited number of people to take the tour. If desired, you can always limit the number of people on a virtual tour as well by streaming to a private group or setting up a private embedded livestream on your website.
Livestreaming your online college tours on social media platforms like Facebook, Twitter, or YouTube can also benefit you by generating a ton of comments, shares, likes, and more from students, parents, and alumni — giving your social media livestream posts a nice engagement boost. Ultimately, livestreaming tours can help increase enrollment by highlighting your school's offerings and creating real-time engagement.
Help students save time and money
Like I mentioned in the introduction, I was once a broke and busy high school student. Teenagers live busy lives, and money isn't always readily available for someone working part-time or not at all.
Livestreaming tours let students explore campus directly from their smartphones, laptops, or tablets without having to spend time and money traveling to various schools. Your prospective students and their bank accounts will thank you for offering a free virtual tour.
Remain safe and socially distanced
There's no denying that the pandemic has impacted every single industry — and higher education is no different. Depending on the state your school is located in, colleges and universities are all adhering to different rules and regulations regarding social distancing and in-person gatherings.
Live online college tours are a safe and socially distanced solution. They give students, parents, and faculty the ability to interact virtually, so there's no need to worry about risking the spread of the virus.
Online college tour livestreaming equipment
One of the most important aspects of providing an exceptional virtual college tour experience is having the right equipment. Using the proper gear will give you better control, audio quality, connection, and so on.
Check out some of our favorite livestreaming equipment for college tours below.
Cases and gimbals
Livestreaming while on the move can be challenging, and the last thing you want your viewers to see is a shaky livestream. If you're streaming from an iPhone or iPad, we recommend looking into iOgrapher cases to help steady the shot and reduce shakiness.
If you'll only be using an iPhone to livestream, the DJI Osmo Mobile Gimbal is a magnetic stabilizer that's designed to reduce the shakiness of your iPhone while recording. The iOgrapher cases and DJI Osmo Gimbals are both lightweight and portable, so you don't have to worry about lugging around heavy equipment while walking around campus.
External microphones
College campuses can be noisy, and you never know when Mother Nature will bring a little wind or rain. Investing in a good microphone will ensure that you're providing top-notch audio quality to your viewers.
One of our favorite mics is the Rode VideoMic GO. It's super lightweight and portable, provides great audio quality indoors and outdoors, and it comes with a windshield that reduces any unwanted noise from the wind.
Wi-Fi router
It's inevitable that you'll be outside from time to time during your livestreaming tour of campus — which can make it difficult to keep a strong Wi-Fi connection throughout the entirety of your tour.
To help keep your internet connection strong no matter where you're at on campus, we recommend using the Nighthawk M1 Hotspot. It has great portability and will ensure that your internet speed is ultra fast.
Portable batteries
If you're anticipating livestreaming a long tour, or an all-day event like an open house, it would be wise to consider portable batteries to keep your devices charged.
We recommend the Anker Powercore charger, which features high-speed charging and dual USB ports to simultaneously keep your iPhone, iPad, or other USB devices charged. It also comes with a mesh carrying bag, which can easily attach to a case, gimbal, backpack, etc.
Drone
Is a drone a necessity? Not necessarily — but it does allow you to capture some really cool views of your campus. Drones can give students an aerial view of campus housing, academic buildings, athletic fields and stadiums, recreational facilities, or even the beautiful scenery that surrounds your campus.
Any of the DJI Mavic drones would be great choices. DJI offers a few different models depending on your budget, but we like the DJI Mavic Mini for its high performance and affordable price.
Why Switcher?
Now that you know about some of the awesome equipment that can help improve the quality of your livestreams, let's talk about another way you can improve your live videos.
Using a livestreaming app like Switcher Studio can set your livestreaming college tours apart from other schools.
Maximize mobility. The Switcher Studio app can be downloaded to any iPhone or iPad, allowing you to wirelessly livestream from anywhere.
Overlay Facebook comments onto your streams. Want to engage with prospective students during the tour? Switcher lets you overlay Facebook comments directly onto your livestreams — sparking real-time engagement.
No expensive cameras or crews — just iOS devices. Cameras can be expensive, and so can hiring a professional production crew. Switcher Studio is easy to use and lets you use the iPhones and iPads you already have.
Sync up to 9 iOS devices. Show off the beauty of your entire campus by syncing up to 9 iOS cameras. Position iOS devices at different areas of campus, and easily switch to show the view from your desired camera.
Add logos, text, prerecorded video, and more. Switcher lets you add school logos, faculty names and titles, testimonial video clips, graphics, and CTAs directly to your livestreams.
Save and repurpose your livestreams. Record your livestreams in HD and embed them onto your site, or pull clips to use in your marketing materials.
Livestreaming online college tours can be a win-win for both students and higher education institutions, especially with the pandemic still in effect. Prospective students can stay socially distanced, save time and money, and enjoy a tour of campus from the comfort of their couch. Colleges and universities can grow their audience and boost engagement — which can help increase enrollment.
Campus tours aren't the only thing schools can livestream either. Events, fundraisers, sports, guest speakers, club activities, intramural sports, meetings, and more are all great livestreaming opportunities.
If you're interested, try Switcher Studio free for 14 days, and see how livestreaming can help your school reach a larger audience and increase enrollment.
Subscribe to the blog
Sign up to receive notifications whenever a new blog post is published. You may unsubscribe at any time.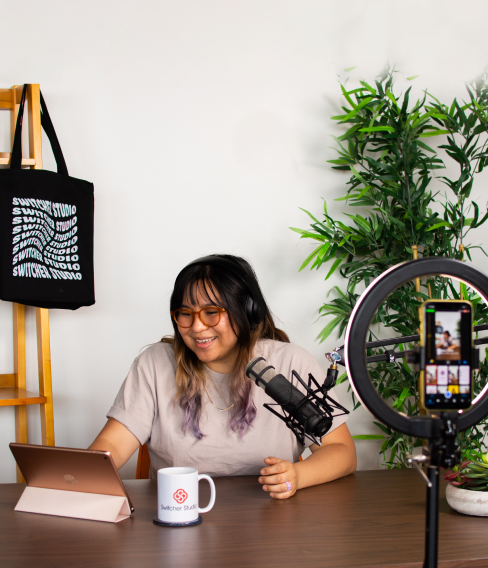 ---
About the Author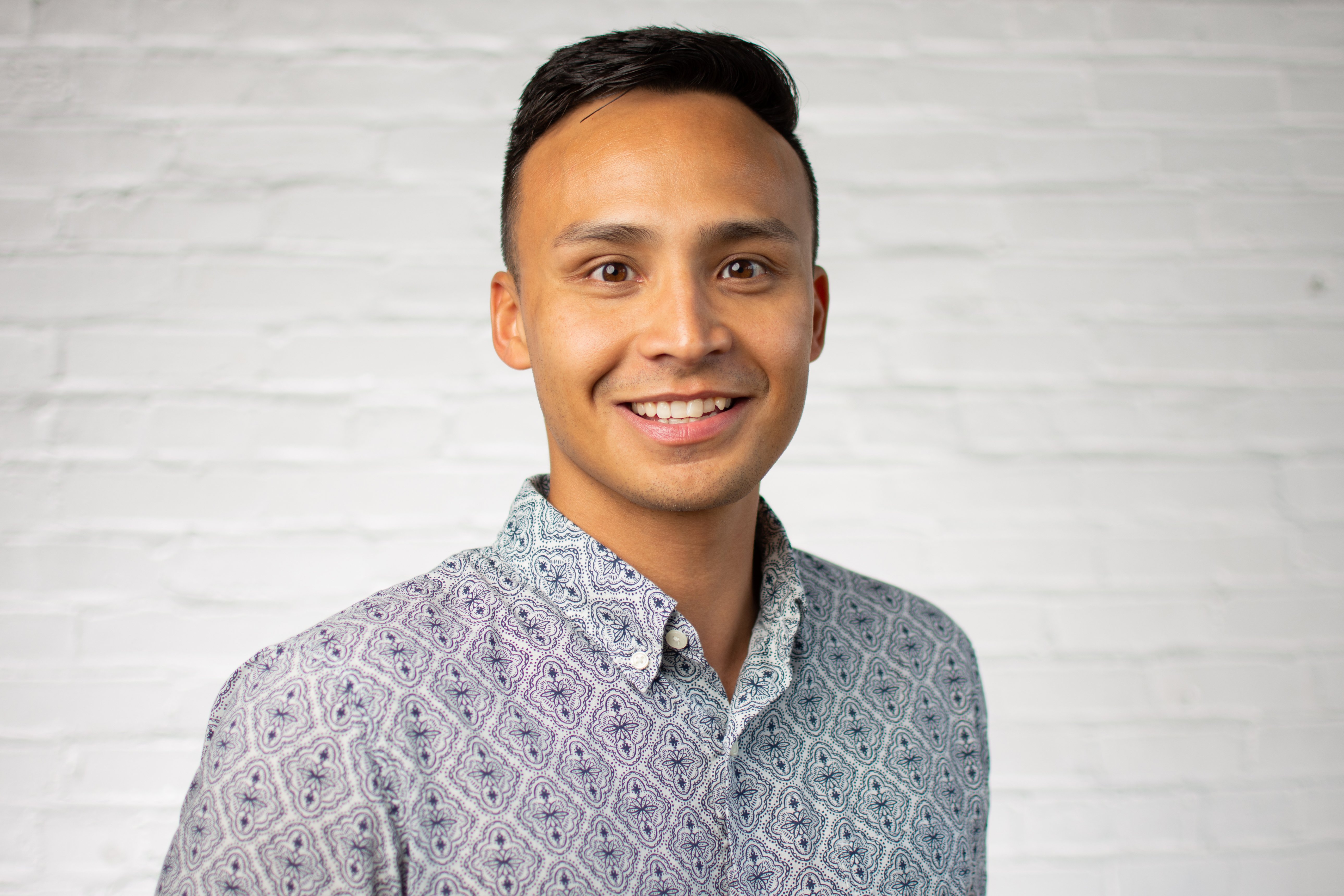 As Switcher's associate product manager, Jared aims to educate and entertain readers on all things live video. He's spent his career in digital content strategy, helping brands to better connect with their audiences.